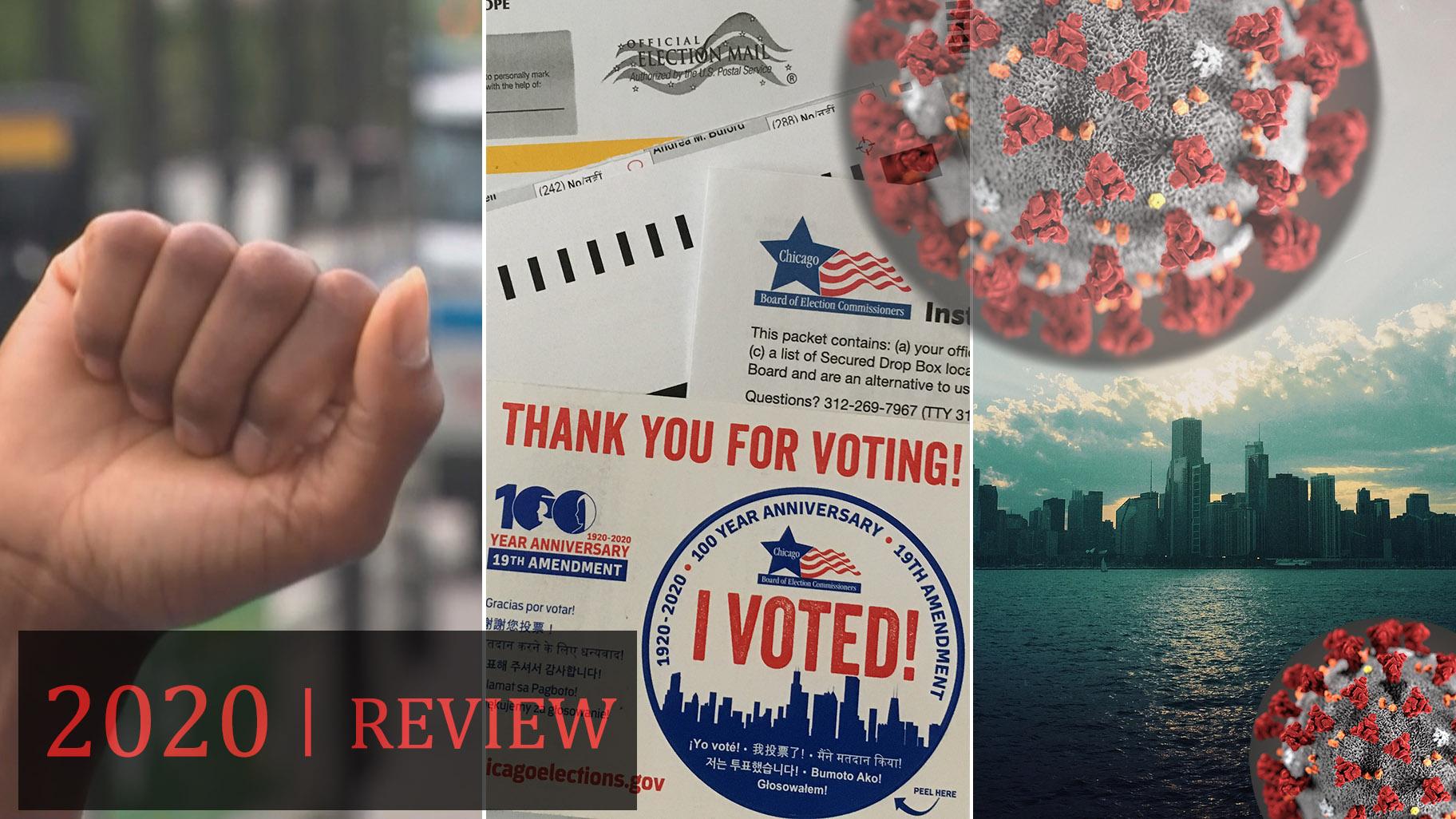 (CDC / Pixabay / WTTW News illustration by Rebecca Palmore)
2020 has been a year for the history books, the sort scholars will be studying for decades to come. But having lived through it — in excruciating, breathless detail — we've come to realize that 2020 defies the traditional reflection that typically accompanies a year's end. 
How do you wrap up and tie a bow on a global pandemic?
You don't.
As much as we'd like to put the whole thing in the rearview mirror, 2020 seems poised to spill over into 2021 and beyond (i.e., don't recycle your fabric mask just yet).
But also, we love a list. So here's our overview of the year that was — warts and all — a messy, anxiety-inducing, difficult but important collection of topics listed in an order reflective of what our readers were most drawn to on wttw.com/news.
Enjoy — and here's to a safe, healthy and happy 2021.
---
No. 1: The coronavirus pandemic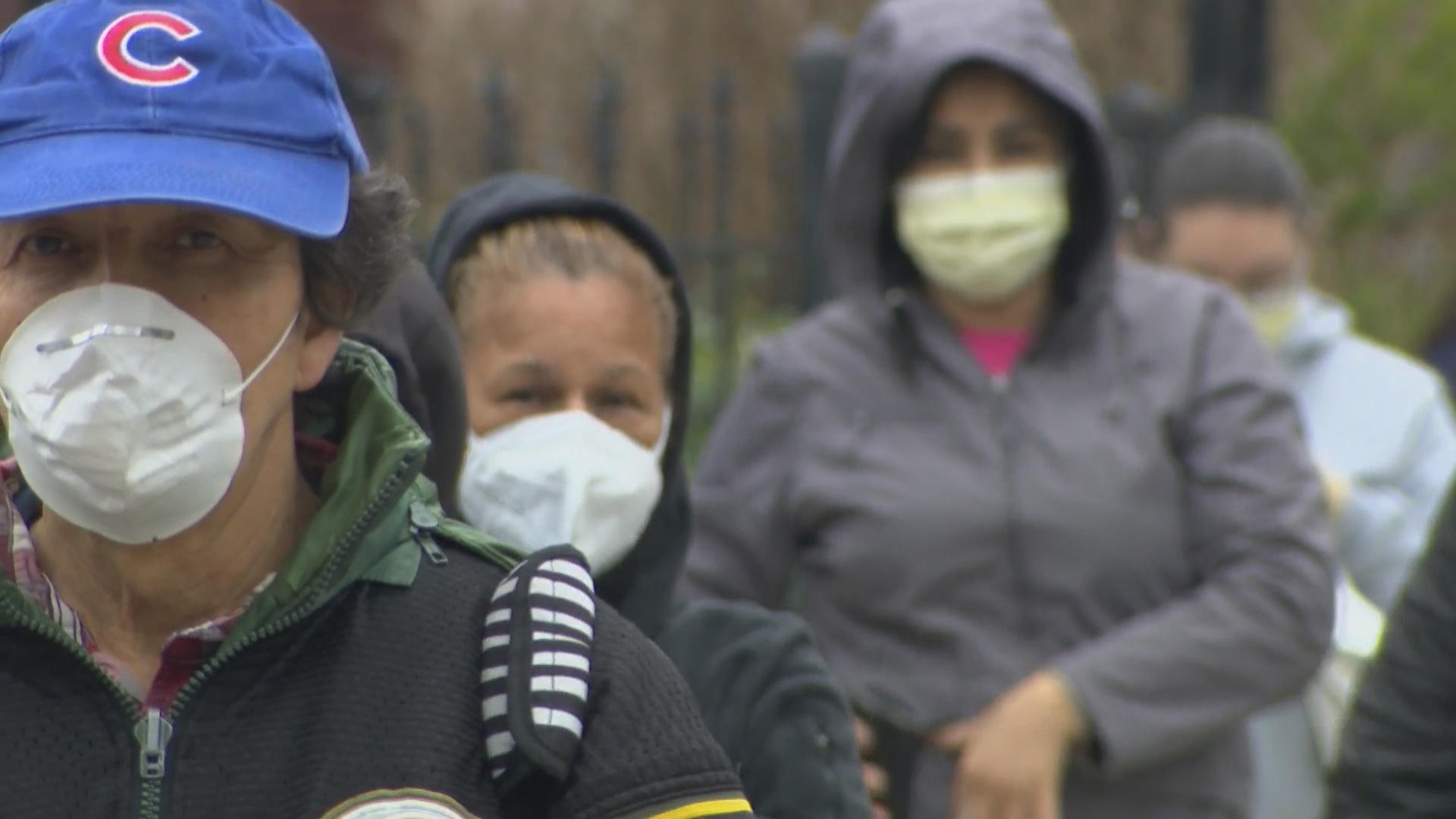 People line up for a food drive in Brighton Park in April 2020. (WTTW News)
There was COVID-19, and then there was everything else. 
Every angle of this story dominated our coverage in 2020, from our reporting on the first Chicagoan diagnosed with COVID-19 through to the latest news about vaccine distribution. We provided nuts-and-bolts information on shopping hours for senior citizens during the stay-at-home order and the best materials to use for DIY cloth masks. We took you to Gov. J.B. Pritzker's daily press briefings (and met the woman drinking along with him) and traveled across the city and region to tell the local stories that mattered. We kept people up to speed on ever-shifting restrictions and advisories and shined a light on the disproportionate impact of the virus on Illinois' Black and Brown residents, shared stories of resilience as small business owners responded to the pandemic with ingenuity, and occasionally tried to lighten the mood (remember toilet paper cakes?). 
---
No. 2: The death of George Floyd and a summer of civil unrest
Peaceful protesters take to Chicago streets on Saturday, May 30, 2020. (Evan Garcia / WTTW News)
In late May, the death of George Floyd — whose last moments were spent with the knee of Minneapolis police Officer Derek Chauvin pressed into his neck — touched off a wave of protests in cities across the U.S., including Chicago. Our reporters were on the scene as a peaceful march for justice evolved into the first of several destructive nights of violence and looting. 
Surveying the aftermath, aldermen asked, "What are we going to have left in our community?" As the unrest continued throughout the summer, we offered context on complicated issues such as activists' calls to defund the police and their demands to remove symbols of white supremacy, chief among them statues of Christopher Columbus. In 2021, we'll continue to explore the systemic racism that binds these local and national stories together, along with calls for social justice, equity and peace.
---
No. 3: Election 2020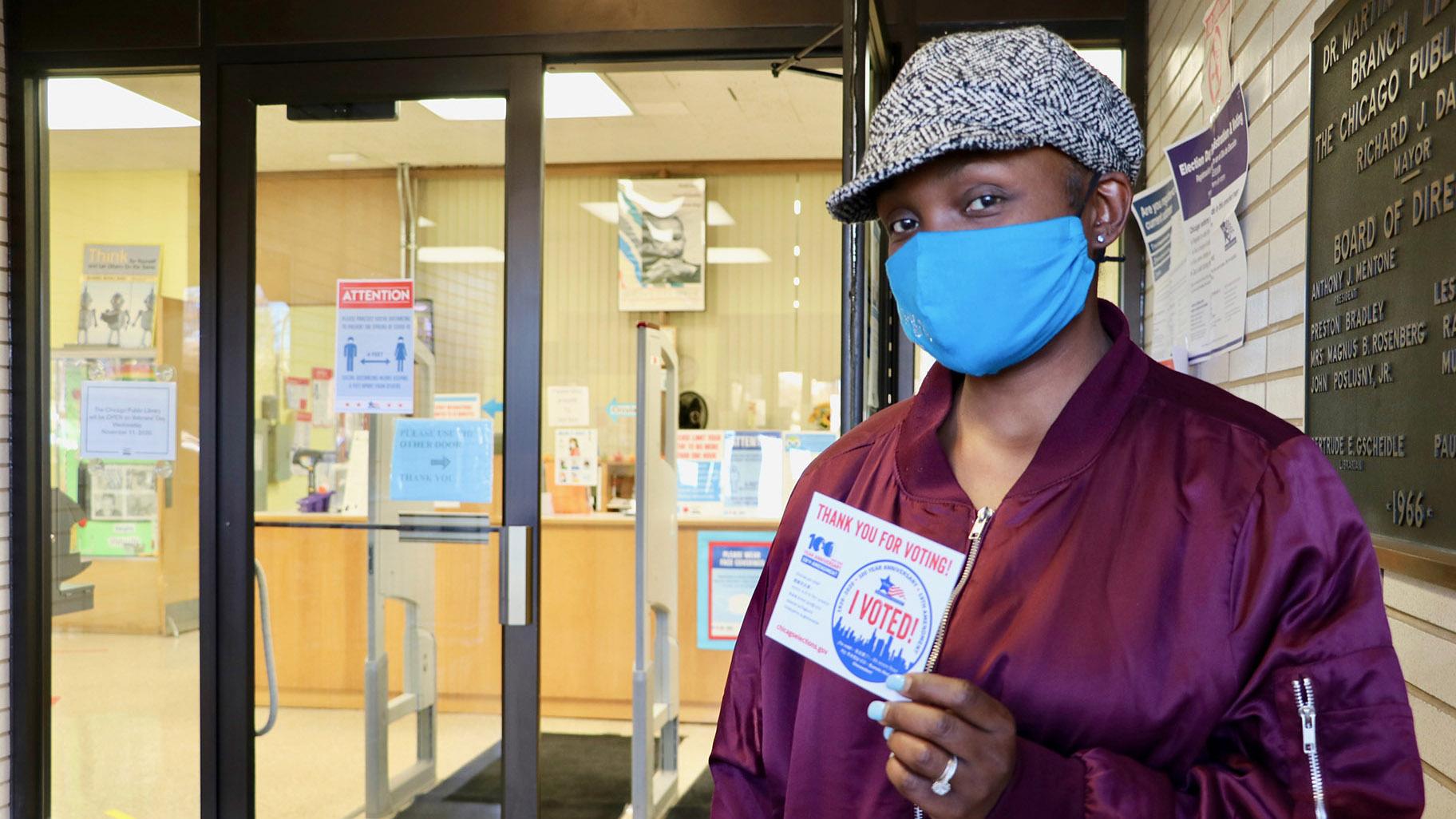 Sharifa Wicks-Lot, of Bronzeville, cast a vote on Election Day, Nov. 3, at the Martin Luther King, Jr. Library. "I have two children, an 11-year-old and a 2-year-old, and I would want the best for their future in the coming years," said Wicks-Lot, who's been voting since she turned 18. (Evan Garcia / WTTW News)
It was an election year like no other, if only for the record number of votes cast by mail. Our comprehensive Voters Guide was a valuable resource for information about races up and down the ballot. The numbers bear out the importance of local politics coverage: Our breakdown of the "fair tax" amendment and reporting on bar associations' rankings of judicial candidates were two of our most-read articles of the year.
---
No. 4: Homicide spike spurs desperate ride for #KidsLivesMatter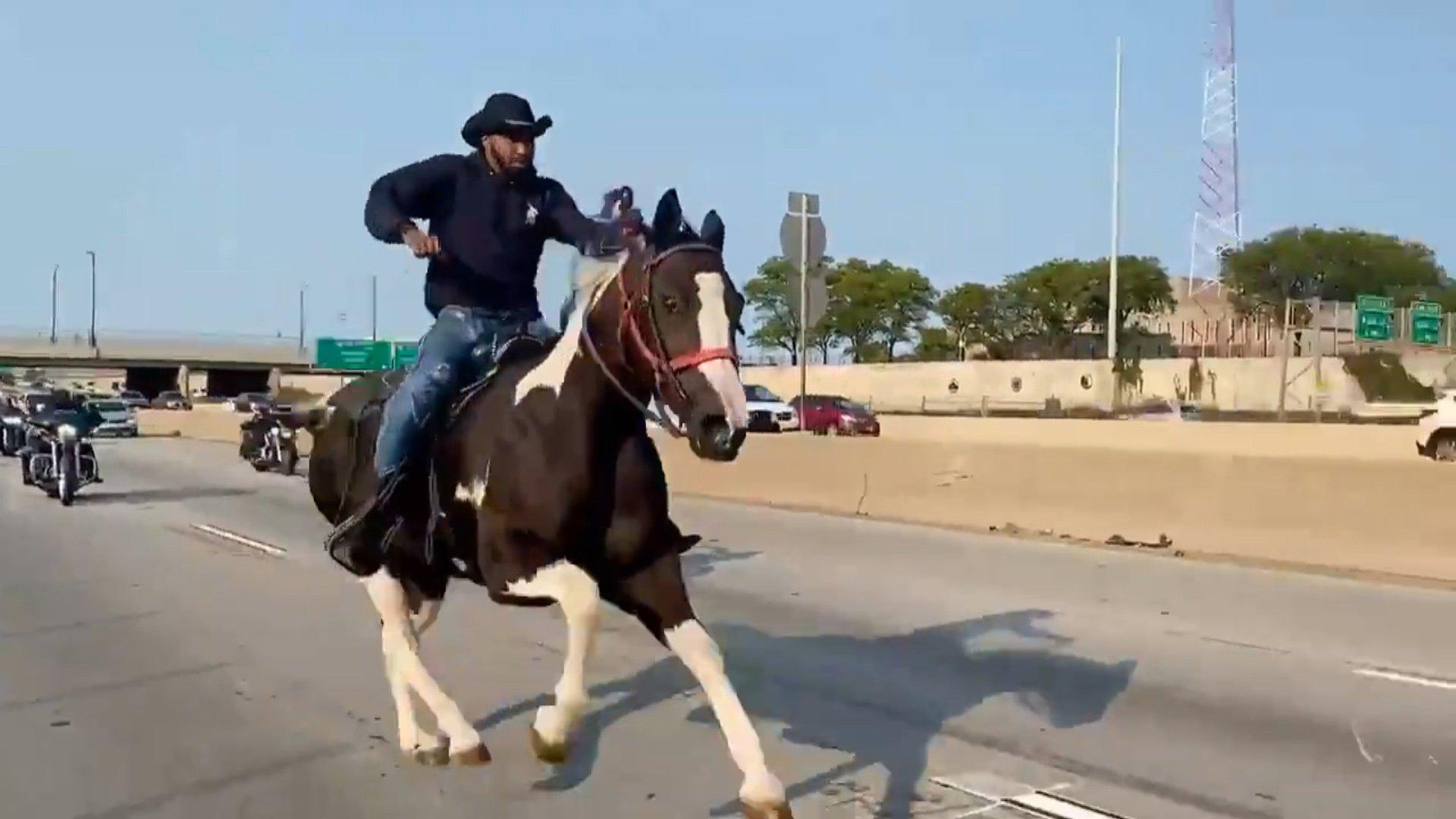 The "Dreadhead Cowboy" is seen on the Dan Ryan Expressway in Chicago. (Courtesy Vashon Jordan Jr. / @vashon_photo)
Weeks into his tenure as Chicago's new police superintendent, David Brown announced his version of a "moon shot": to bring Chicago's annual number of homicides down to fewer than 300. That was in May. By Labor Day, the city had surpassed 2019's homicide total and as of Dec. 1, more than 700 homicides had occurred in 2020. A number of victims were young children, including 8-year-old Dajore Wilson. To call attention to the #KidsLivesMatter movement, Adam Hollingsworth, known as the Dreadhead Cowboy, rode one of his horses onto the Dan Ryan Expressway. The circus surrounding Hollingsworth's stunt, for which he is facing animal cruelty charges, wound up obscuring his underlying message.  
---
No. 5: Climate change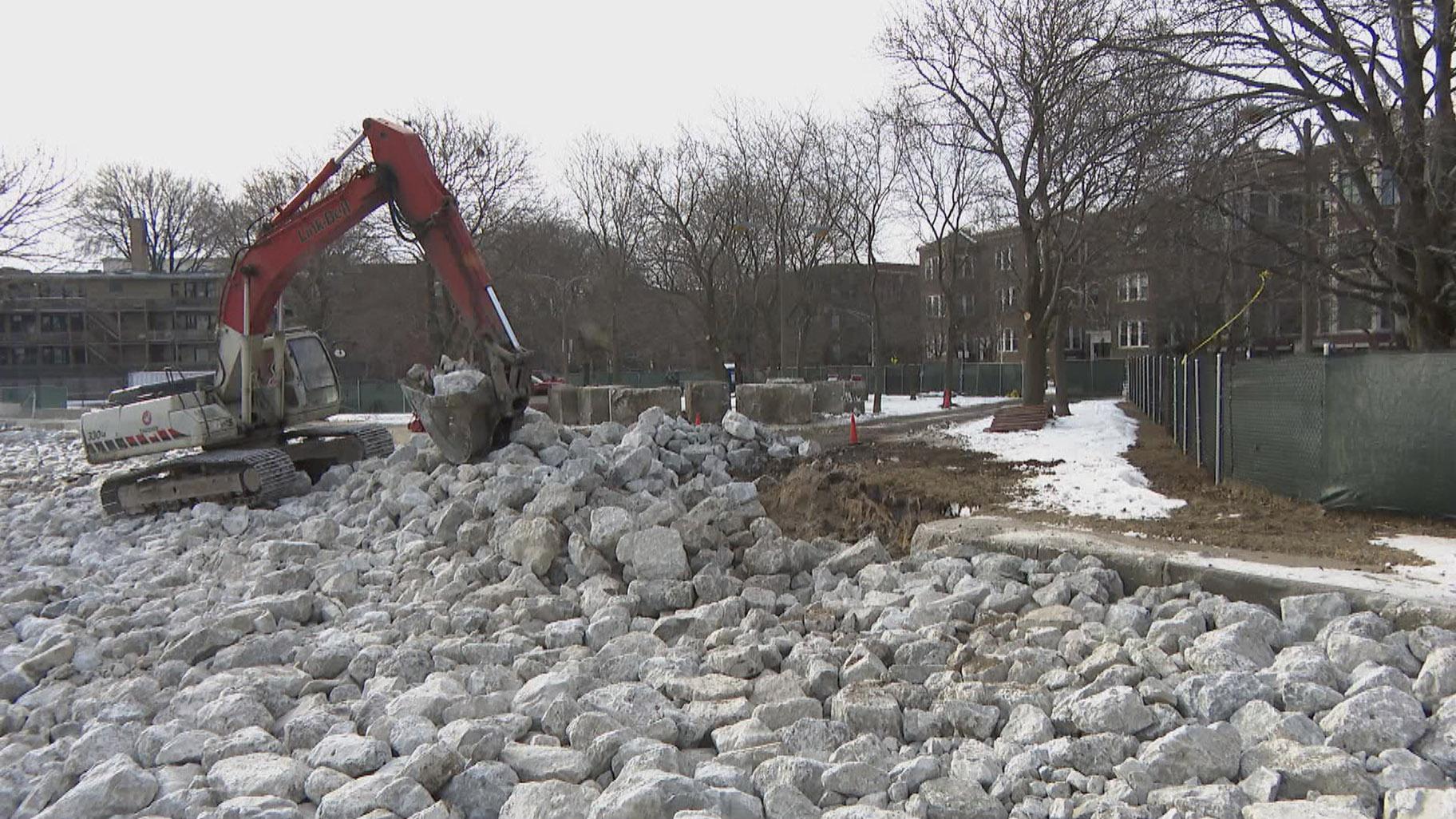 Boulders have replaced beaches in some places along the lakefront as part of the city's efforts to mitigate shoreline damage. (WTTW News)
In the earliest months of 2020, the global crisis that had everyone's attention was climate change. After Chicago's lakefront was pounded by a January storm, City Council passed a resolution declaring a climate emergency — a largely symbolic act. Though shunted to the back burner by the coronavirus, climate change refused to be ignored. Chicago experienced its wettest May in history, notched summer lake temperatures 10 degrees higher than 2019, saw a tornado touch down in August during a freak derecho storm, and tallied a record string of uncommonly warm days in November. Though Mayor Lori Lightfoot appointed a chief sustainability officer in June, the city still lacks a Department of the Environment.  
---
No. 6: A high note for Illinois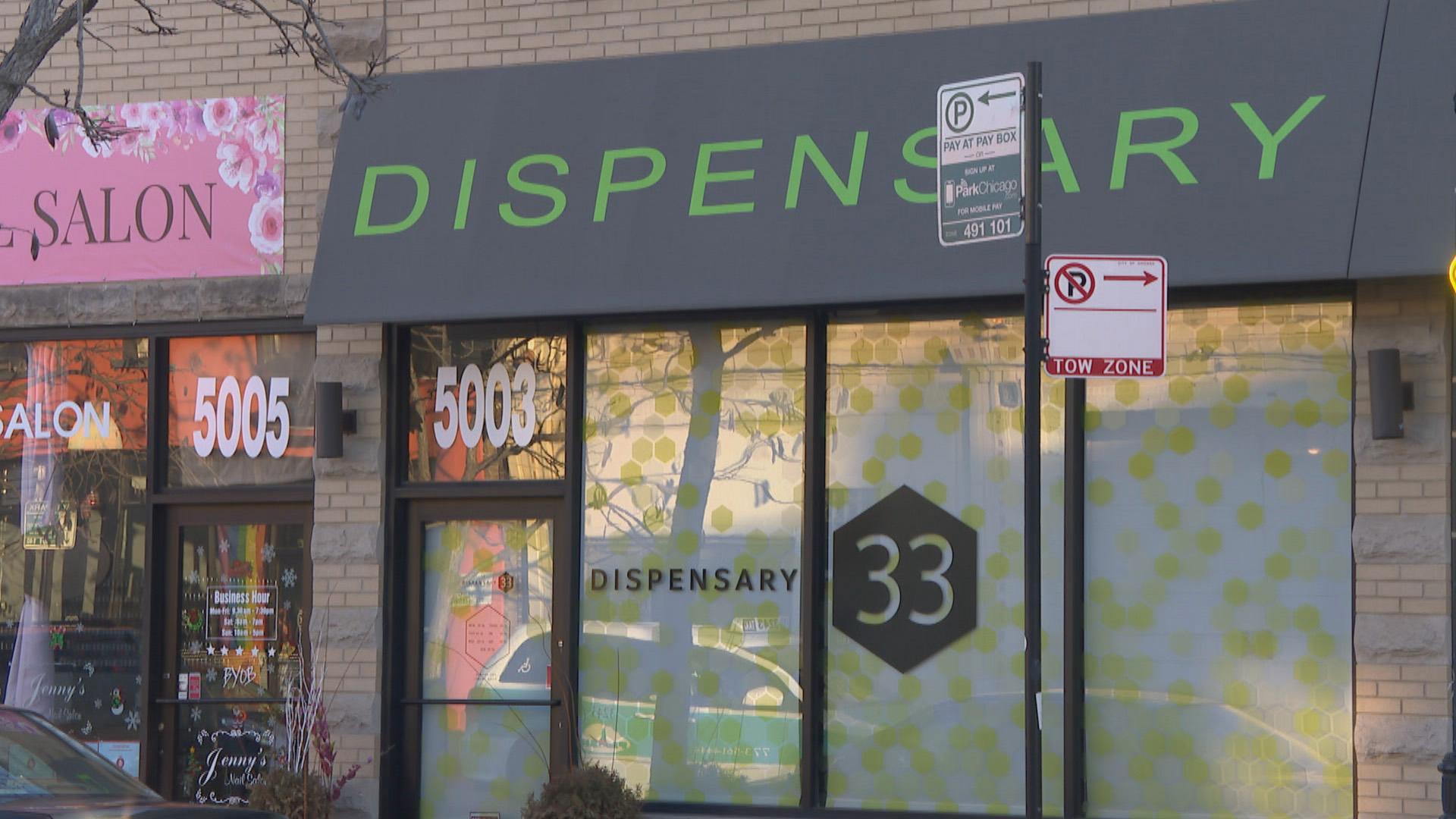 Dispensary 33 in Andersonville. (WTTW News)
It's easy to forget that 2020 started out on a high note: Jan. 1 marked the legalization of recreational marijuana in Illinois. Our map of dispensary locations was a huge hit with readers, but that was nothing compared with the foot traffic at the dispensaries themselves. First-day sales of pot topped $3 million, and cannabis tax revenue has been the rare financial bright spot for the state, adding more $150 million to Illinois' coffers. Still, complaints have persisted about a lack of equity in the state's system for awarding dispensary licenses. A round of licenses that was to have been awarded in fall 2020 is in limbo while the state retools the process. 
---
No. 7: Environmental justice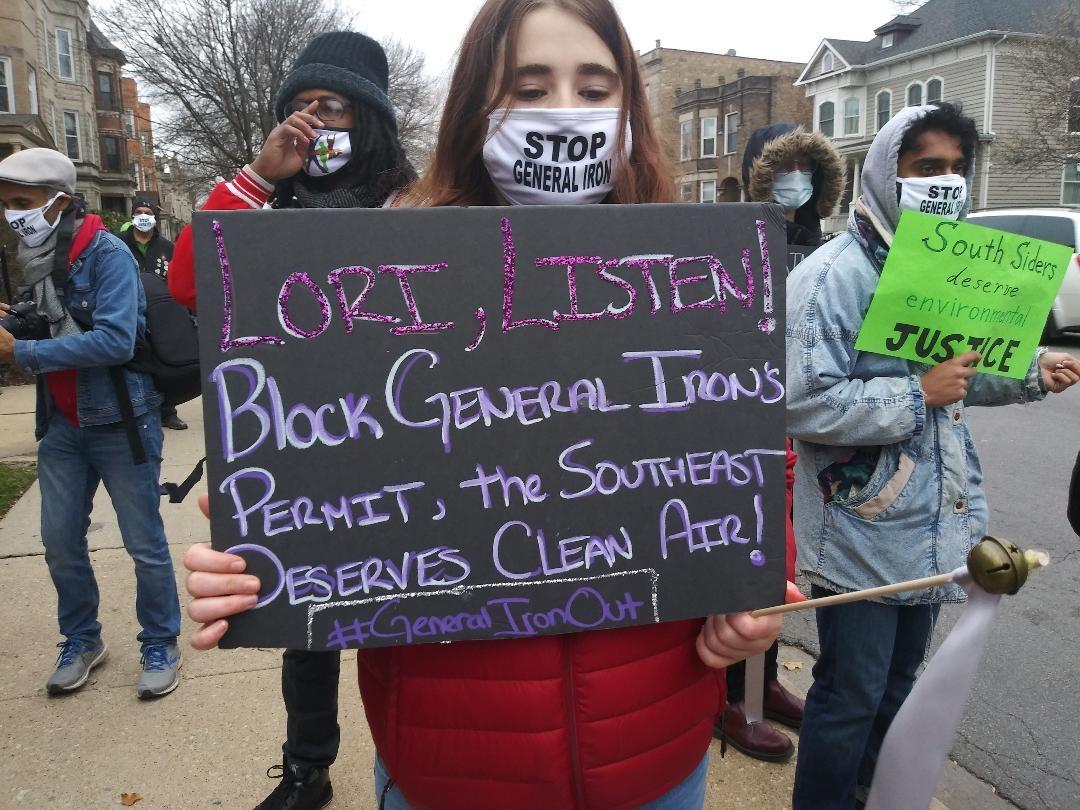 Protesters gather near the Logan Square home of Mayor Lori Lightfoot to voice their opposition to General Iron's plans to move to the Southeast Side on Saturday, Nov. 14, 2020. (Annemarie Mannion / WTTW News)
Chicago's history of industrial pollution continues to haunt neighborhoods on the city's South and West Sides, from a botched coal plant demolition that blanketed Little Village in a plume of dust, to an explosion at a metal-shredding facility that heightened concerns over the operation's move from Lincoln Park to the Southeast Side. The fact that these events occurred during a respiratory pandemic added urgency to activists' calls for environmental justice. Their message to officials: "Stop treating our neighborhoods like the city's dumping ground."     
---
No. 8: The revolving door of corruption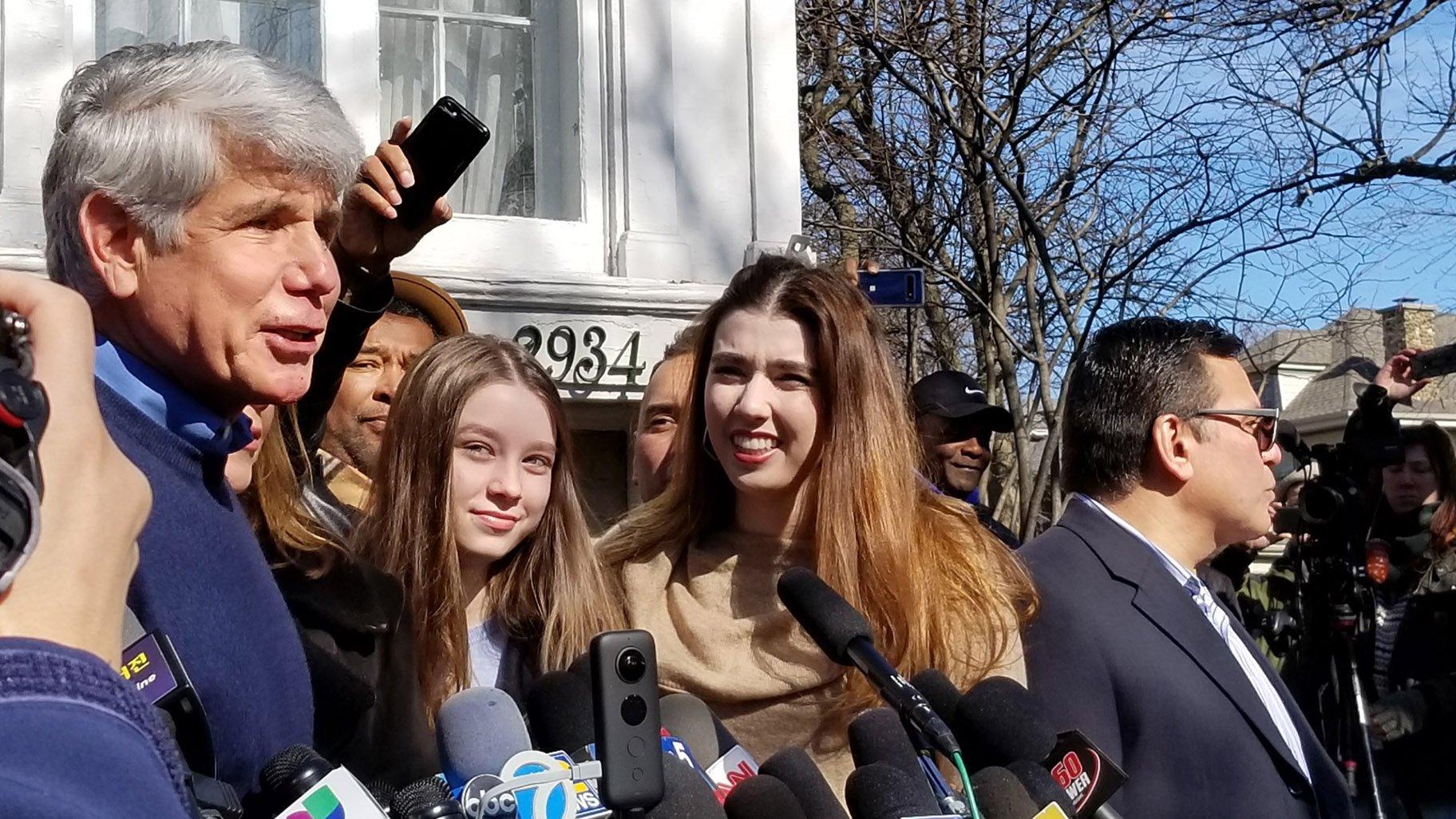 Former Illinois Gov. Rod Blagojevich speaks to the media outside his Ravenswood Manor home on Feb. 19, 2020, a day after his 14-year sentence was cut short by President Donald Trump. (Matt Masterson / WTTW News)
It feels like years ago, but it was in fact February 2020 when President Donald Trump commuted the sentence of former Gov. Rod Blagojevich, who was serving time in federal prison after being convicted on charges of, among other things, attempting to sell the Senate seat vacated by former President Barack Obama. As Illinois closed the book on one corruption scandal, another reared its ugly head. ComEd was hit with bribery charges, with a trail leading to powerful House Speaker Michael Madigan. Madigan has denied any wrongdoing, but the state's Republican Party made hay with the corruption angle during the November election. This is another story we'll be following closely in 2021.   
---
No. 9: Redefining landmarks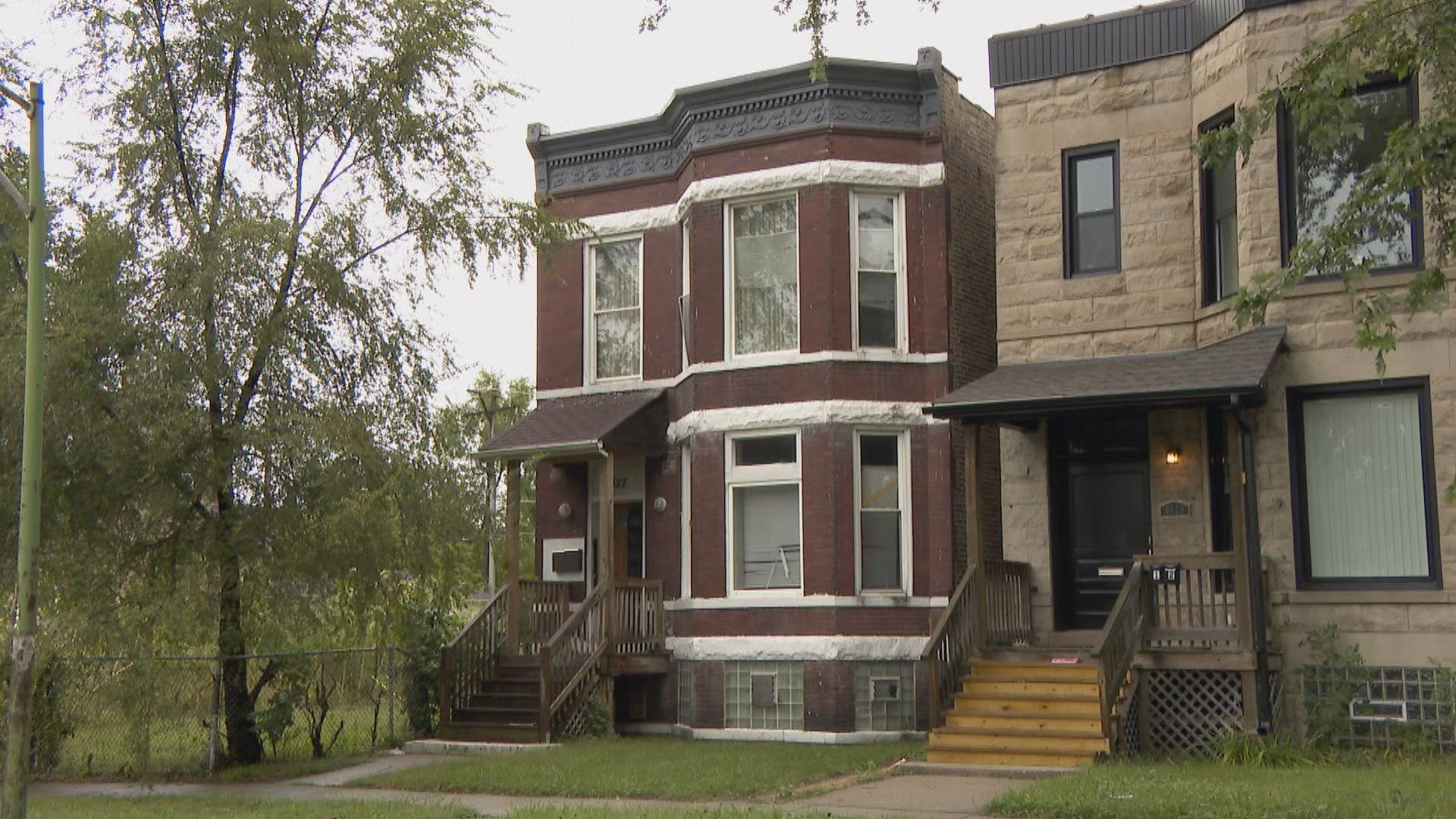 The former home of Emmett Till and his mother, Mamie Till-Mobley, at 6427 S. St. Lawrence Ave. in Chicago's Woodlawn community. (WTTW News)
Chicago's historic preservation movement has come a long way from the days of saving grand old buildings designed by architecture's grand old lions. In 2020, we wrote about a South Side working-class watering hole headed for city landmark status, the building's owners declaring, "It's no less significant  just because it's at 94th Street and Ewing." And the year's most high-profile preservation story was not September's reopening of the massive old Cook County Hospital, transformed into a Hyatt hotel and office space, but the push to landmark a nondescript three-flat in Woodlawn. The one-time home of Emmett Till and his mother Mamie Till-Mobley, characterized as "modest architecturally, but of monumental historic and memorial significance," is poised to be declared a landmark in early 2021. Plans are to turn the building into an international heritage pilgrimage site.
---
No. 10: Nature to the rescue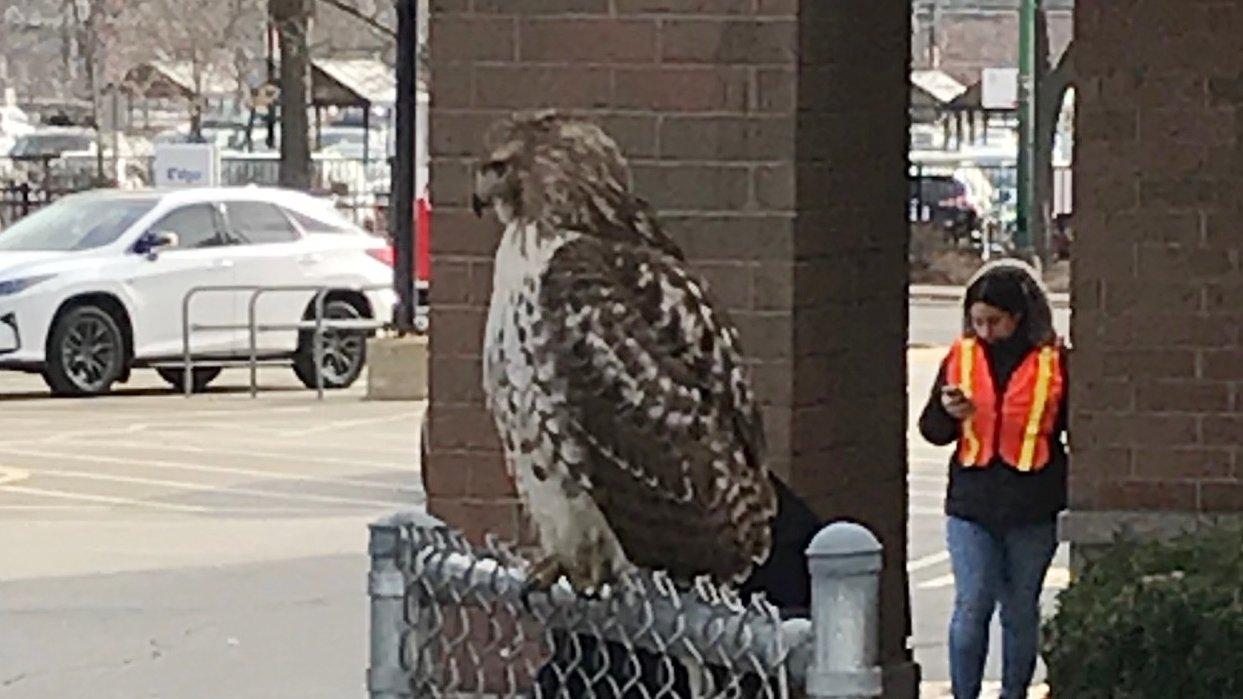 A red-tailed hawk, perched outside Jewel-Osco, 3400 N. Western Ave., on Nov. 21, 2020. (WTTW News)
If there was a winner in 2020, it was nature, as people rediscovered the beauty and simple pleasures to be found outdoors. A record number of visitors flocked to Chicago-area forest preserves, birdwatching earned legions of new fans and there was, for once, plenty of time to stop and smell the flowers. Our coverage of urban nature likewise gave readers a break from the seemigly endless scroll of doom and gloom. Folks were intrigued by the notion of converting lawn to prairie, awed by the new comet NEOWISE and rooted for the lonely black bear roaming Illinois in search of a mate. We even tried to set the record straight on the so-called Christmas star. Thanks, Mother Nature. We needed you more than ever this year.
Contact Patty Wetli: @pattywetli | (773) 509-5623 |  [email protected]
---