Voting by mail in Illinois isn't new, but the state is strongly encouraging voters this year to cast their ballots by mail rather than in person amid safety concerns over the coronavirus pandemic — and a possible surge in infections this fall.
The expanded vote-by-mail program is possible due to a pair of measures (Senate Bill 1863 and House Bill 2238) that Democrats passed over Republicans' objections this spring, and that Gov. J.B. Pritzker singed into law in June.
 But how do you go about casting a mail-in ballot — and is it safe?
Here are five things to know:
1. How to apply for a mail-in-ballot: First, you have to request an application for a vote-by-mail ballot. You can do through your local election authority. For Chicago residents, that's the city elections board, which has its own website explaining the process and that allows you to request a mail-in-ballot online. That's not the case for all jurisdictions.
If you voted in any of the past three statewide elections, half of the work is already done for you. Illinois' new law requires local elections authorities to automatically send vote-by-mail applications to anyone who voted in the 2020 primary, the 2019 municipal elections or the 2018 general election. 
Illinois State Board of Elections spokesman Matt Dietrich says about 4.5 million registered voters are in that camp.
Those applications should have been sent out by Aug. 1, so they could be arriving in your mailbox any day now, if they haven't already.
If you don't return your application, the Illinois secretary of state is tasked with sending applications to the same group of potential voters in mid-September and mid-October. 
But remember, you can also apply for a vote-by-mail ballot on your own, until Oct. 29.
Still, Dietrich and other elections officials ask that you help to make their lives easier by doing this as soon as possible.
"We are urging voters please, if you plan to vote by mail, please don't wait until the last minute to apply for your ballot," Dietrich said.
---
2. Casting a ballot by mail: Once you've applied for a ballot, you wait for it to arrive in your mailbox. Elections authorities can begin sending ballots to voters who applied for them starting Sept. 24. 
"As soon as you get that ballot, you can mark it, you can send it in and you can cast your vote," Dietrich said, urging voters to mail the ballots back as soon as possible — it leaves time to remedy the situation if your ballot somehow gets lost, and it will allow county clerks and other elections officials to begin to process ballots (but not tabulate them).
Given the sheer number of mail-in ballots they're expecting to receive, officials could use as much time as possible to get organized. If those ballots come in at the last minute — oof. 
"The more mail ballots that arrive at the elections authorities in the days and weeks prior to Nov. 3, the more accurate count we will have on election night of what the actual vote totals will be," Dietrich said.
It's not just his preference. The U.S. Postal Service wants it done ASAP too. "In order to allow sufficient time for voters to receive, complete and return ballots via the mail, and to facilitate timely receipt of completed ballots by election officials, the Postal Service strongly recommends that jurisdictions immediately communicate and advise voters to request ballots at the earliest point allowable but no later than 15 days prior to the election date," USPS spokesman Tim Norman said in a statement.
Still – if you can't make up your mind or you're a procrastinator (no judgement!) the last day to mail in your ballot is Election Day itself: Nov. 3. Postmark it after then, and it won't count.
---
3. How much will it cost to cast a vote by mail? The answer depends on where you live. Chicago residents will receive an envelope with prepaid postage with their ballot — use that envelope to mail it back. But that isn't the case across Illinois. Dietrich says it's typically in the ballpark of $1.40 per ballot, and yes, the U.S. Postal Service expects you to use the appropriate number of stamps. 
"Unless the state or local election official provides a prepaid return envelope, voters must ensure that the appropriate postage is affixed to their return ballot envelope. To help voters, the Postal Service requires election officials to inform voters of the amount of First-Class postage required to return their ballots. Not only is proper postage required by federal law, but it also helps ensure timely processing and delivery by the Postal Service," Norman said.
But your ballot won't go to waste if you neglect to pay the proper postage.
Your mail carrier will deliver it anyway.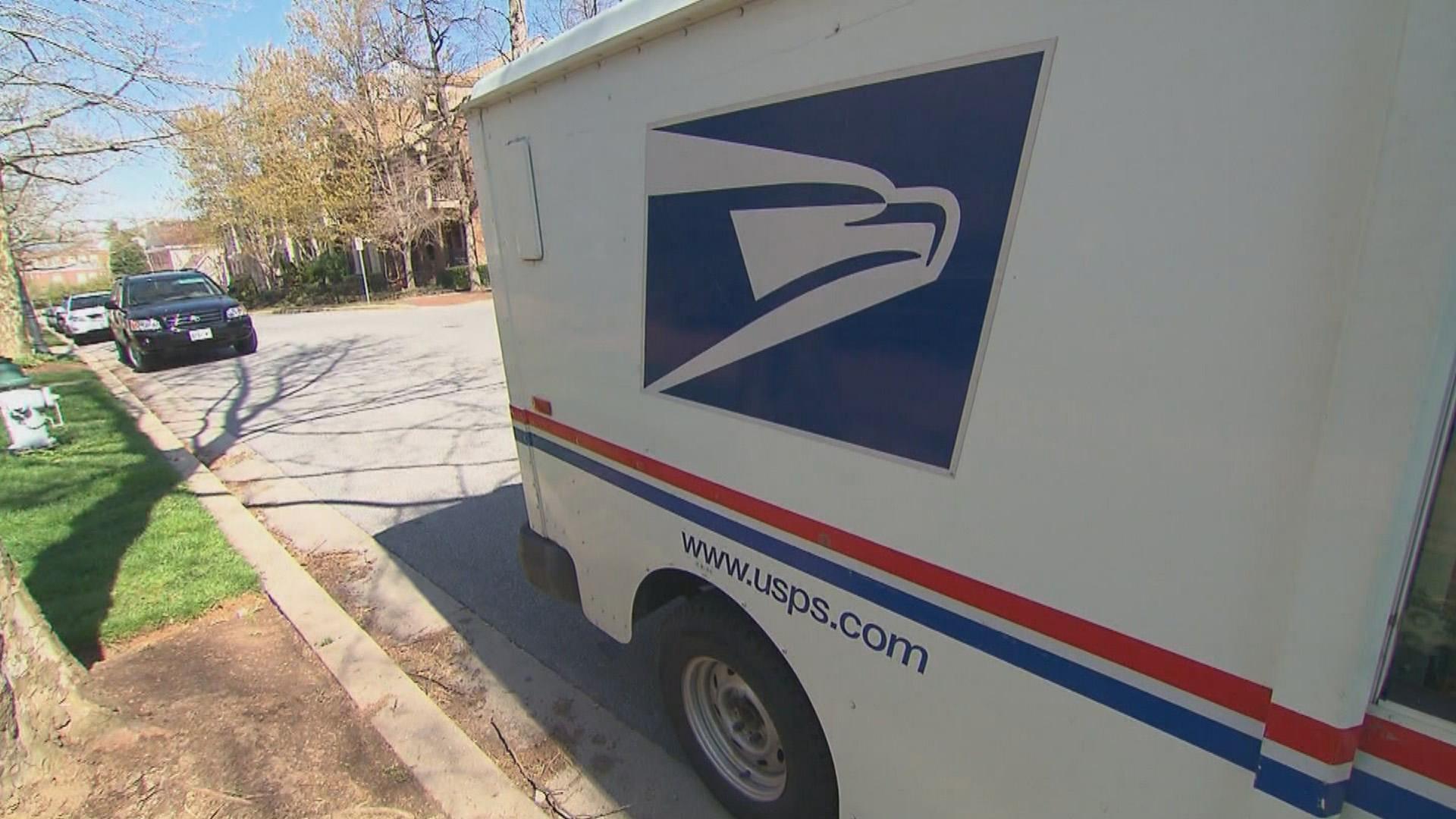 (WTTW News)
"If a return ballot is nevertheless entered into the mailstream with insufficient or unpaid postage, it is the Postal Service's policy not to delay the delivery of completed absentee or vote-by-mail ballots. We are proactively working with state and local election officials on mailing requirements, including postage payment. In cases where a ballot enters the mailstream without the proper amount of postage, the Postal Service will collect postage from the appropriate Board of Elections," Norman said.
Illinois' new law also requires all elections authorities to accept any ballots mailed to them, regardless of postage.
By the way, the USPS is proactively planning and preparing for a surge of voters to cast their ballots by mail this election.
"The Postal Service is committed to delivering Election Mail in a timely manner. We employ a robust and proven process to ensure proper handling of all Election Mail, including ballots," Norman said. "Further, the Postal Service's financial condition is not going to impact our ability to process and deliver election and political mail. The Postal Service has ample capacity to adjust our nationwide processing and delivery network to meet projected Election and Political Mail volume, including any additional volume that may result as a response to the COVID-19 pandemic. Our network is designed to handle increases in volume and deliver that mail in a timely manner."
---
4. What if you spill on your vote by mail ballot? Lose it? Or just want to vote in-person instead?
Dietrich advises voters to call their local election authority "as soon as you know" that your ballot is ruined or has gone missing; you may end up having to cast a provisional ballot in real life. But he said that "as a word of general caution, when you receive that ballot, handle it carefully. It's important so avoid spilling on it and avoid losing it, if possible," Dietrich said.
If you have a vote-by-mail ballot but change you mind and want to vote at a polling place, "take that ballot with you. You'll surrender it to an election judge, and the election judge will spilt your vote-by-mail ballot. And then you'll be given a ballot to vote in person," Dietrich said.
Voters who apply for a vote-by-mail ballot close to Election Day but find their ballot has not arrived in time and are "panicking because they want to vote" are advised by Dietrich to explain the situation to an election judge. "You fill out a standard affidavit, you sign it, and then you are allowed to vote," Dietrich said.
---
5. What are these mailers I'm getting — not from the state or local elections authorities, but from other groups – advising me to vote by mail?
That's totally legal and legit.
"Outside groups are allowed to send applications," Dietrich said. "In recent elections, it's become a get out the vote tool."
Registered political committees and organizations have access to voter files – databases with information like voters' names, addresses and records of which elections they participated in (but not how they voted) and use that information to send voters brochures about candidates.
They're also free to send voters applications to vote by mail.
Vote Yes For Fairness director Quentin Fulks has sent "primer" pieces he said are meant to educate voters on the voting-by-mail system.
Vote Yes for Fairness is the dark-money organization believed to be largely funded by Pritzker, that's advocating for a constitutional amendment that would allow Illinois to tax income at a gradated rate.
(There's a dark money organization opposing the change too, though it's unclear if it has plans to send mailers promoting people to vote by mail.)
Fulks said while he wants people to support the graduated income tax ("I'm not going to lie … we want individuals who are going to support the fair income tax," he said), his group is sending mailers out about voting by mail to encourage as much participation in the 2020 election as possible.
"We're trying to change a behavior of voting," Fulks said. "It's really important to make sure that we don't wake up on Nov. 4 and only half of Illinois has voted. There's a lot of things that are going on, and the same sort of information – it's similar to campaigns that were run around the census – these are things that have a lot at stake for us."
Follow Amanda Vinicky on Twitter: @AmandaVinicky
More voter resources: 2020 Voter Guide to the General Election
---