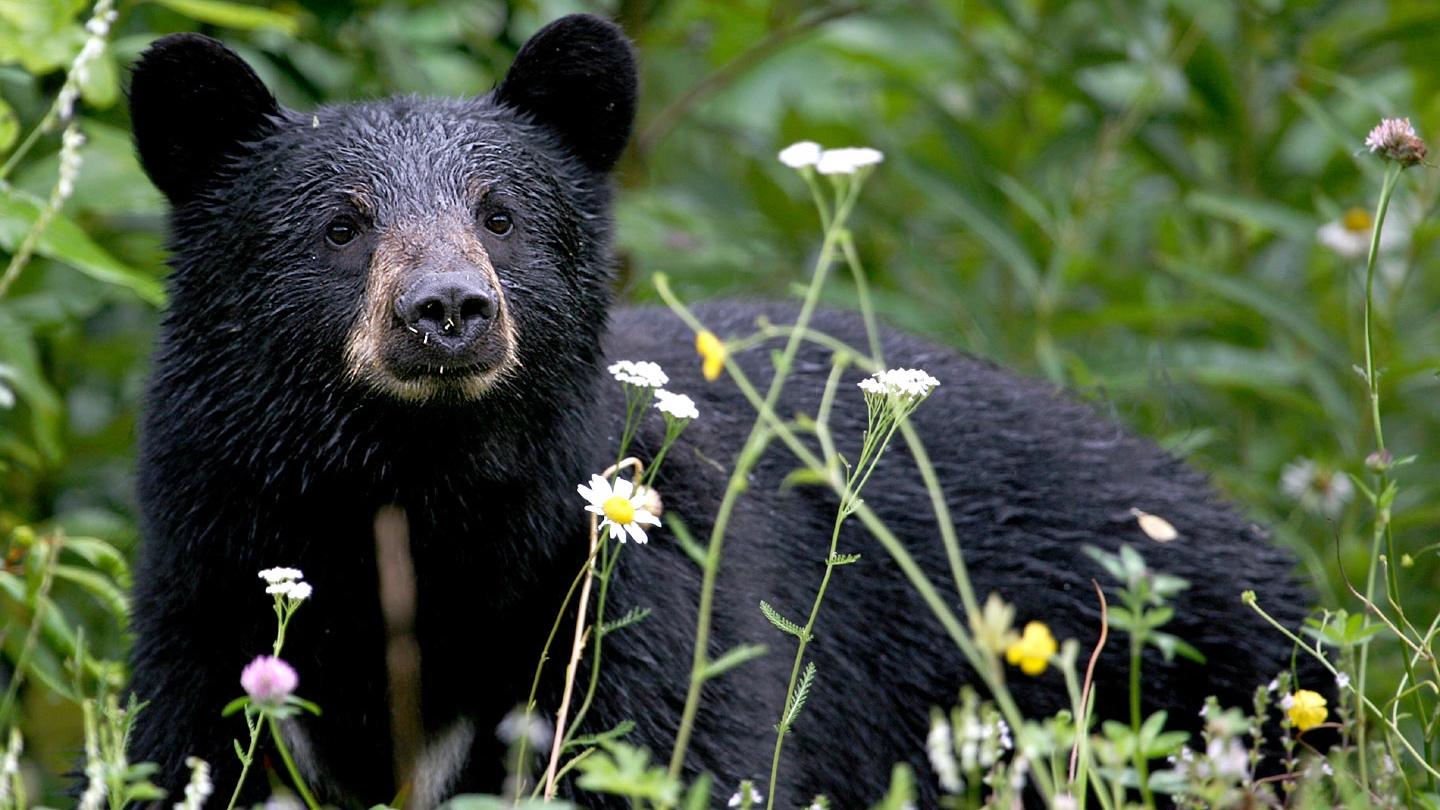 Black bear. (Jitze Couperus / Flickr)
That story about dolphins swimming in the canals of Venice was a complete fabrication, but here's a surprising wildlife sighting that's completely legit.  
The Illinois Department of Natural Resources is keeping an eye on a black bear (or bears) that's been spotted in recent days roaming a swath of territory between Illinois, Iowa and Wisconsin.
Black bears haven't made a home in Illinois since the 1880s, but there's a sizable, and growing, 29,000-strong population in Wisconsin, likely the origin point of the ursine wanderer. 
Despite warnings from Iowa officials for people to keep their distance, for the safety of both the bear and humans, cars lined up 100 deep near the Quad Cities as folks angled to catch a glimpse of the furry visitor. 
The Illinois DNR is reiterating the call for people to give the bear plenty of space — at least 100 yards — in the event they cross its path. 
Bears are protected by the Illinois Wildlife Code, meaning they can't be hunted, killed or harassed unless there is an imminent threat to person or property, according to Illinois DNR.
---
Contact Patty Wetli: @pattywetli | (773) 509-5623 |  [email protected]
---