The former Woodlawn home of Emmett Till and his mother, Mamie Till-Mobley, is now in the hands of the nonprofit organization Blacks in Green, the change in ownership having quietly transpired in the midst of the process to landmark the red brick two-flat.
Naomi Davis, founder and CEO of Blacks in Green, confirmed the purchase, first reported by the Chicago Tribune, to WTTW News.
Ownership of the building represents "more than a real estate transaction," Davis said. It's the realization of a dream years in the making, the impact of which will be felt by generations to come.
Now, with the building safe from development, the work begins to transform the property into an international heritage pilgrimage site, one that will lift up the story of the Great Migration, as told through the lens of the Till-Mobley family.
"We're looking at creating something that, right now, we don't even imagine," Davis said. "We're looking forward to spinning this narrative in exciting ways. There's so many ways to tell this story: it's so rich, it's so wide, it's so deep, it's so high. It's letting the truth fly high in ways that we just have not had a chance to."
Wresting control of history
That chance almost slipped through the community's hands.
Despite the property's importance — preservationists have characterized the Till-Mobley house as "modest architecturally, but of monumental historic and memorial significance" — the building fell into increasing disrepair as the decades passed, racking up numerous building code violations.
Purchase attempts over the years by the Till family and various nonprofits were unsuccessful, and concerns mounted that the building could be lost to demolition.   
Davis described the obstacles Blacks in Green, and those before her, had to overcome to finally wrest control of the home's future:
"Well, I don't have to tell you that stumbling block number one is the access to capital, just that general 'Black tax,' as we call it, the difficulty of securing capital when you're black. We can have the same criteria, the same metrics, the same financial positioning as a White family and be denied the mortgage nevertheless," she said.
At the same time, Woodlawn's real estate market is also rife with speculators who snap up properties sight unseen, paying cash, Davis said. The rush started when the area was first tipped as a possible Olympics site, during Chicago's failed bid to host the 2016 Summer Games. More recently, the announcement of the Obama Presidential Center in nearby Jackson Park sparked a second wave of frenzied buying.
"We've got portfolio buyers from Abu Dhabi to London to Sao Paolo. So there's been difficulty in being able to get out in front of that kind of voracious property appetite," Davis said. 
What she terms an "insider network" of investors are typically the first to know if a property is available, and a building can change hands before community members are even aware of the opportunity. That's what happened with the Till-Mobley house in 2019, Davis said, when it was purchased by developer Blake McCreight.
During a September hearing of the Commission on Chicago Landmarks, at which the Till-Mobley house was granted preliminary landmark status, McCreight told commissioners he had been unaware of the building's connection to the Tills. (The commission recommended final landmark status at its November meeting.)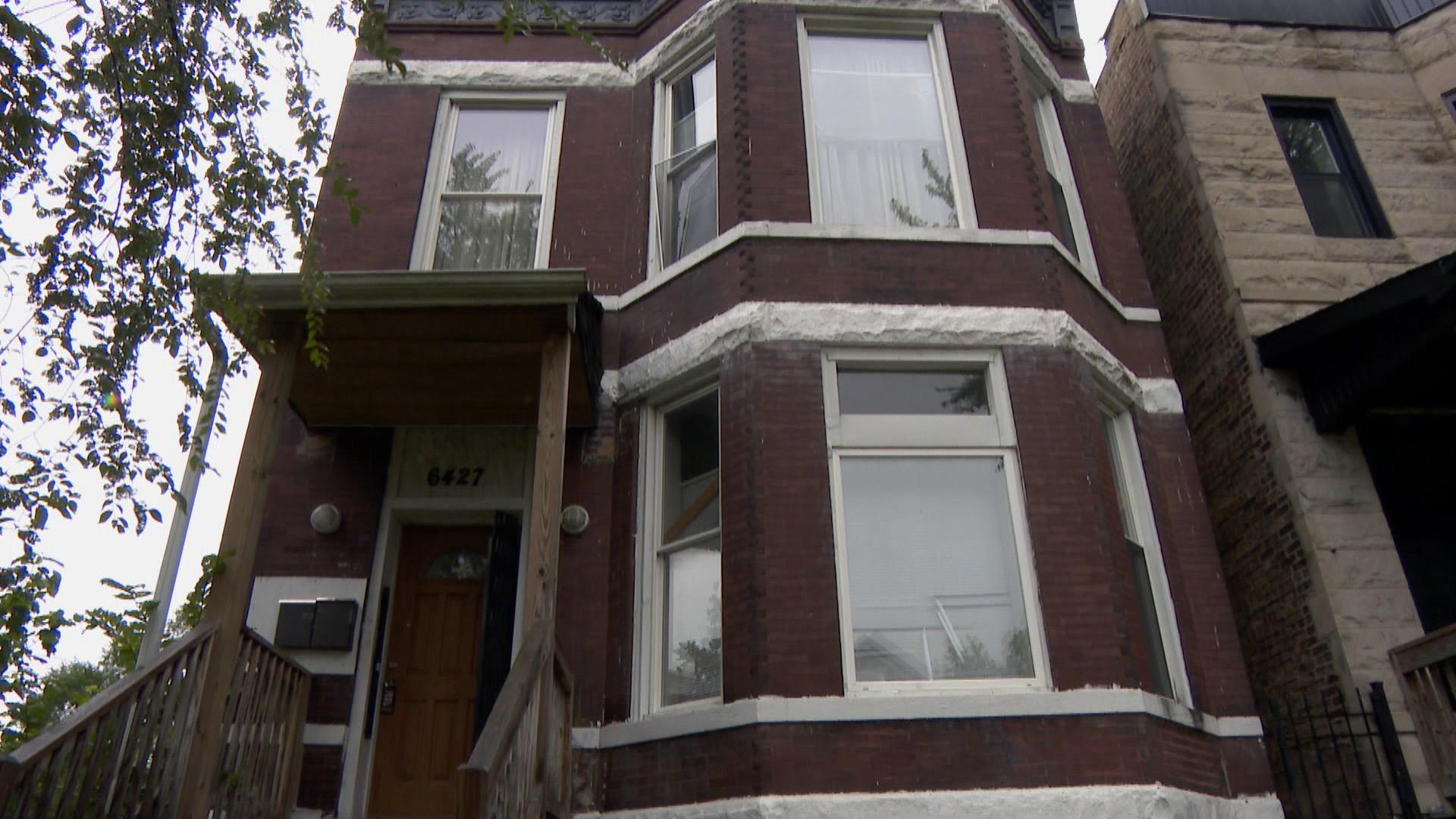 The former home of Emmett Till and his mother, Mamie Till-Mobley. (WTTW News)
McCreight indicated he was willing to sell, but the landmarking process, which raised the building's profile, meant Blacks in Green had zero bargaining power, Davis said. There was no hiding how eager her organization was to buy the property.
"We didn't press for a pre-purchase tour or assessment. We knew there were five pages of building violations. We basically understood we had no negotiating power except the power of the moral compass to ensure that a deserving community-based organization had the opportunity it had been preparing for for so many years," she said.
In the end, Davis said Blacks in Green paid a $30,000 premium for the property, at 6427 S. St. Lawrence Ave., compared with real estate comparables.
"We understand the market doesn't care about Black spaces, or belonging, or people having the opportunity to root in place. But we care about it," she said. "And we're about the business of building and preserving a place that carries those great traditions forward." 
The greatest story never told 
So now what?
The Till-Mobley home continues to work its way through the landmark process — next stops include City Council's Zoning Committee and then a final council vote.
Meanwhile, Blacks in Green has a lot of fundraising to do, those pages of violations to address and a vision to bring to life.
"We believe that anything less than an international heritage pilgrimage site wouldn't really meet the opportunity of this moment. And so we're looking at really restoring it to its appropriate glory in a way that tells the Great Migration story and which would be second only to the Obama Presidential Center on Chicago's South Side," Davis said. "Do we feel daunted? Absolutely not. It's the role that I was born for, that Blacks in Green was born for."
The Great Migration — the movement of millions of Black people from the rural South to the industrialized North — is, in her view, the greatest underreported story in American history and she's ready to rectify that omission.
"I'm the proud granddaughter of Mississippi sharecroppers," Davis said. "Everything they ate, the grew. Everything they wore, they made. And that's the kind of self-reliant, life-loving, skilled people that many of us come from. But that story is just not told, in the way that American history tends to leave out, gloss over or otherwise misrepresent what's beautiful about the African American people."
As families like the Tills and Davis' ancestors settled in northern cities, they built thriving communities and economies, by themselves and for themselves. Chicago's Black Metropolis, which West Woodlawn sits at the southernmost tip of, was one such community.
"You could walk to work, walk to shop, walk to learn, walk to play, and you did," Davis said. "Our ability to create products, to make something and sell it, all of these things were traditions that we brought up [from the South] with our suitcases, and which we really have lost the thread of over these last five decades."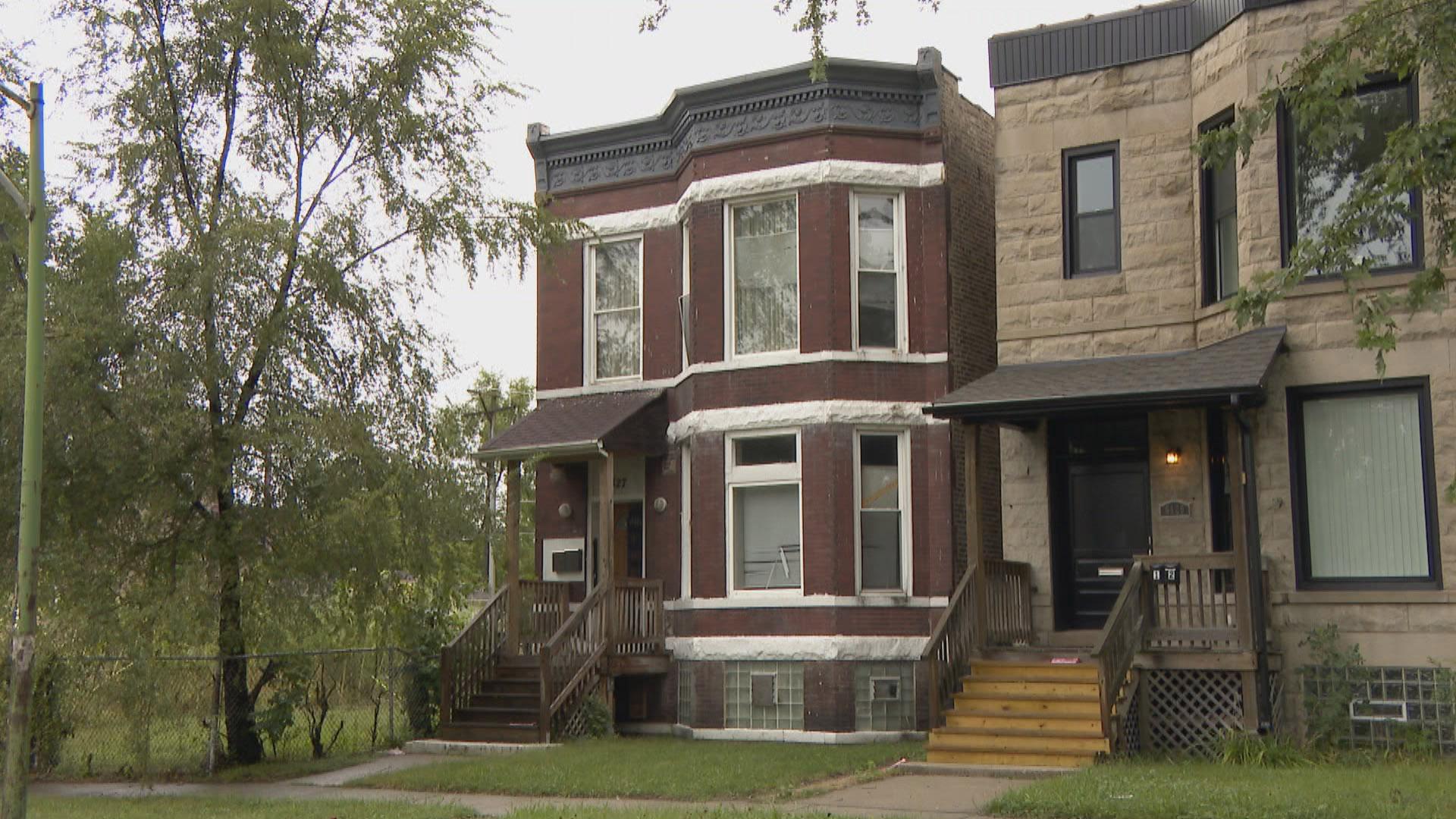 The former home of Emmett Till and his mother, Mamie Till-Mobley, at 6427 S. St. Lawrence Ave. in Chicago's Woodlawn community. (WTTW News)
Preserving the Till-Mobley house and reimagining it as a cultural asset of global interest is one way to pick up that thread. 
To transform the site, Davis has convened an advisory board that's a mix of international experts in architecture, history and economic development, as well as members of the Till family, community leaders and neighbors.
People are already reaching out with ideas and suggestions, and Davis said she welcomes the input and is excited to see where conversations lead.
"At the same time, we're also clear, and I'm not yielding the final cut to anybody, that we are telling the Till-Mobley story through the Great Migration lens," Davis said, "and the enormous impact the Great Migration had on the future of the country that we've been building." 
Contact Patty Wetli: @pattywetli | (773) 509-5623 |  [email protected]
---