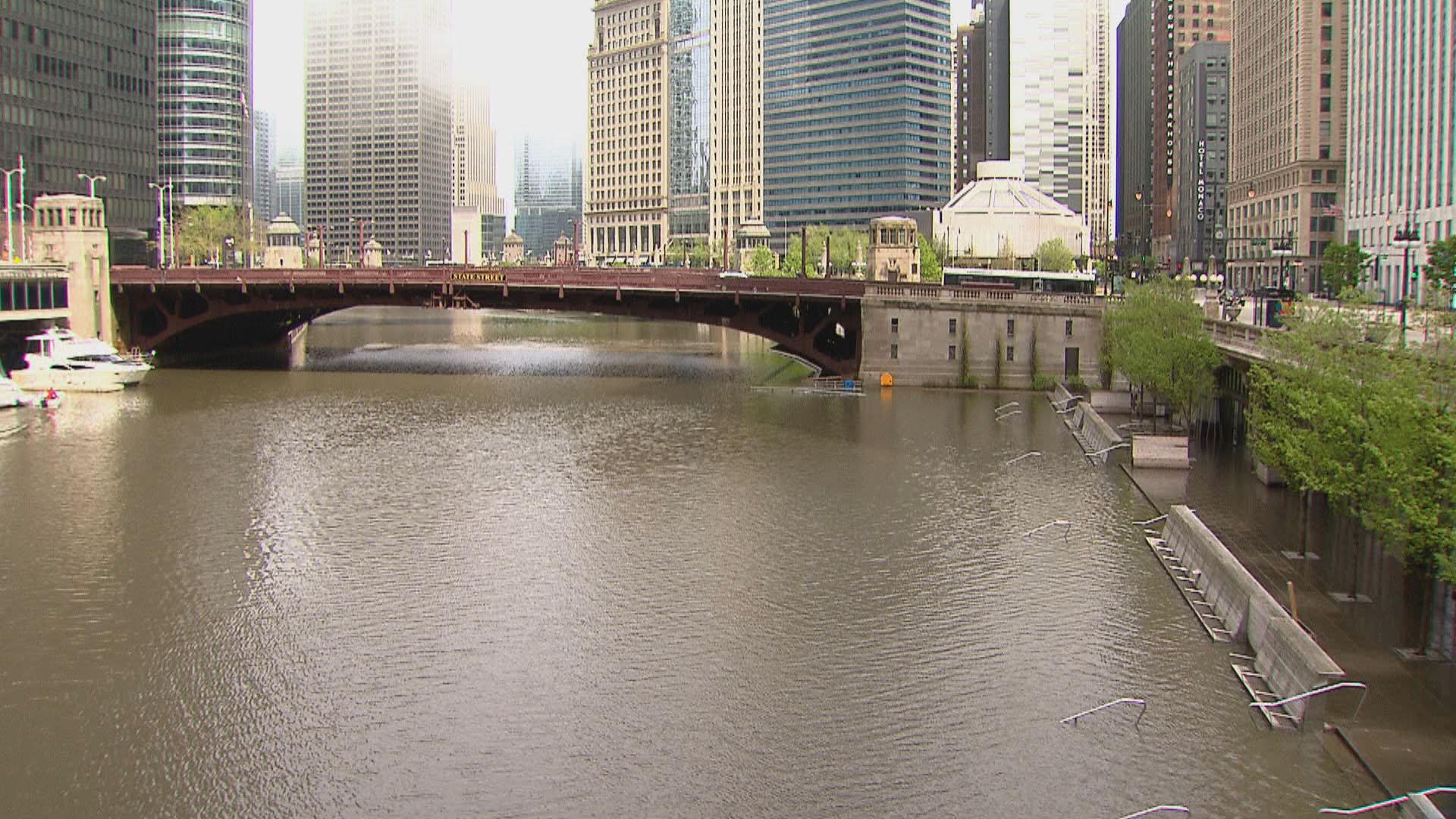 Record rainfall in May has caused the Chicago River to rise and has taxed the region's storm sewers. (WTTW News)
To borrow a witty statement from social media, May is the new April.
For the third year in a row, Chicago has set a new record for wettest May, notching 8.3 inches of precipitation to date, with nearly two weeks left in the month to pad the lead over the former record of 8.25 inches in 2019, which, in turn, toppled the record of 8.21 inches set in 2018. 
If this trend continues, it'll be time to invest in kayaks.
The May precipitation record for Chicago has been broken with the 0.11" observed today at O'Hare through 4am, pushing the monthly total to 8.30". This passes the previous record of 8.25" set just last year. This also marks three straight years of setting new May precip records.

— NWS Chicago (@NWSChicago) May 19, 2020
---
As soggy as the weather has been in recent weeks, it will take a major deluge or two for the current month to steal the crown of Most Waterlogged away from August 1987 and its unthinkable we're-going-to-need-an-ark tally of 17.1 inches, half of which fell in a 12-hour period. 
While we were paging through the weather record books, aka, the National Weather Service website, we came across another day that should have lived in infamy: July 20, 1978.
That's when Mother Nature dumped nearly 2 inches of rain on Chicago in just 10 minutes. How is that not the stuff of legend?
All of which is to say, things could be worse.  
Contact Patty Wetli: @pattywetli | (773) 509-5623 |  [email protected]
---