Recreational cannabis has been legal in Illinois for a week, but there's still a lot of confusion over how the law is supposed to work. 
---
Myth 1: Legal means no limits
While recreational cannabis is now legal in Illinois, only adults 21 and older can partake, and possession limits still stand. Per the law, that equates to 30 grams of the flower, which can only be purchased from one of the state's licensed dispensaries.
Only state-registered medical marijuana patients can grow marijuana at home, and they're limited to five plants, which must be grown out of public view.
---
Myth 2: It's dope to toke anywhere
There are some restrictions on using cannabis that shouldn't surprise you: don't use it while driving, for example, and don't smoke on school grounds. In fact, cannabis use is not permissible anywhere in public, including parks and sidewalks. The same goes for restaurants or bars, where smoking cigarettes and cigars is also illegal.
Illinois will permit marijuana smoking at designated places inside dispensaries (if the pot shops want them and set them up) and at smoking lounges (like hookah and cigar lounges) but that's up to local authorities.
---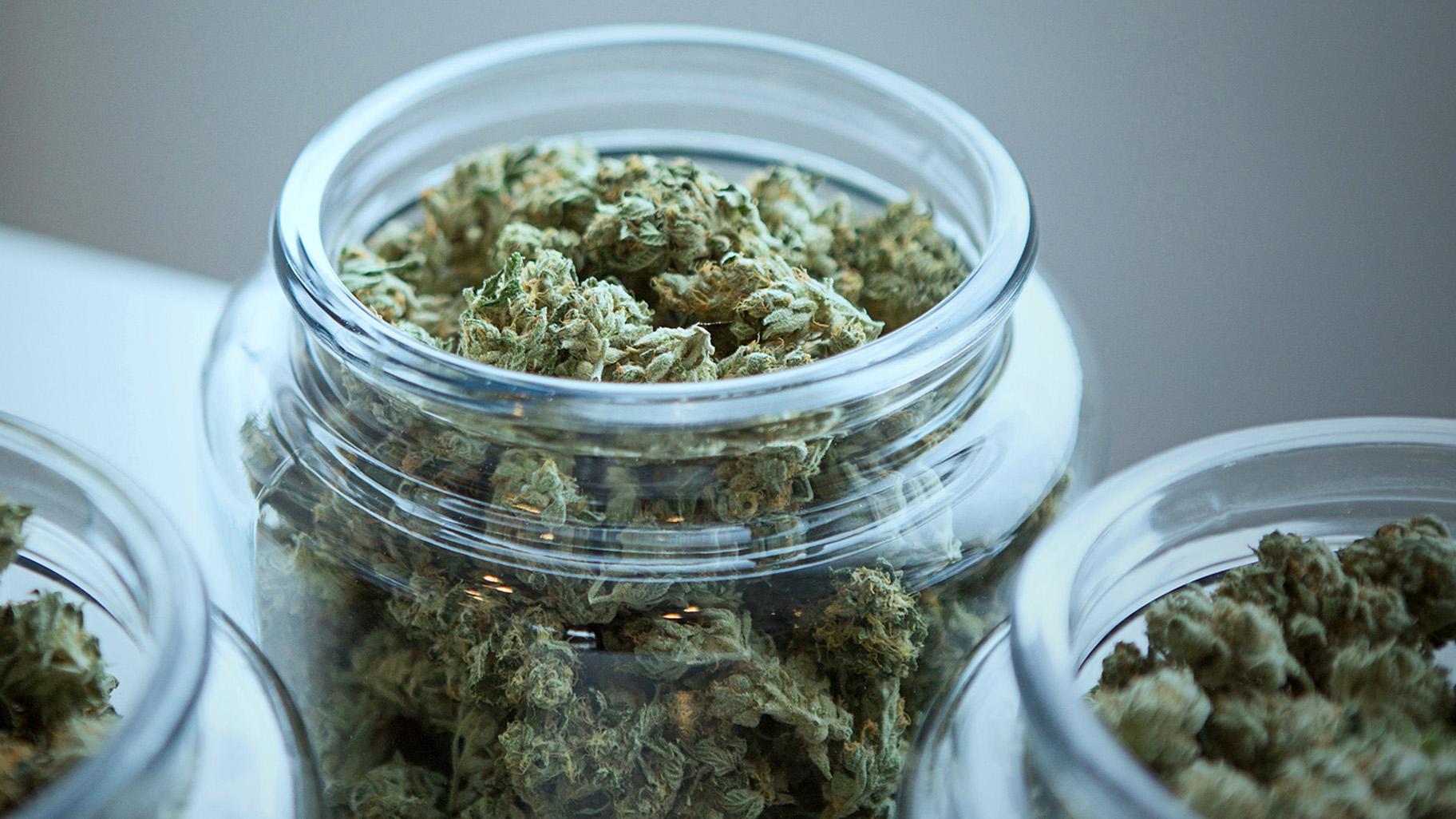 More: Your Guide to Marijuana in Illinois
---
What happens if you break the law likely depends on local police and the particular circumstances of the situation.
In a video posted on its Facebook page, Naperville police warn that "anyone found in violation of the new law will be issued a citation of subjected to other enforcement action."
But police at various departments say they don't plan to focus their efforts on low-level offenses.
Remember, though: Illinois law doesn't apply when you cross state lines, and because it's considered an illegal narcotic by the federal government, authorities could take action if you're caught with marijuana at an airport – from a TSA checkpoint and beyond – or even if you're on a boat cruising Lake Michigan waters monitored by the U.S. Coast Guard.
---
Myth 3: Illinois tracks who's using pot
Pot shops, called "cannabis dispensaries," can, and likely will, ask recreational customers for identification, and they are apt to scan a driver's license to make sure it's legitimate. That shows proof of age and residency (as visitors from out of state can't buy or possess as much pot under Illinois' new law).
But dispensaries can't hold onto that personal information. The law says "any identifying or personal information of a purchaser obtained or received in accordance with this Section shall not be retained, used, shared or disclosed."
There is an exception for medical marijuana patients; their names are kept in a state database.
---
Myth 4: Using pot is like playing with fire(arms)
Social media rumors have swirled over what the marijuana law means for gun owners.
The answer is complicated.
According to a statement from the Illinois State Police, "the ISP will not revoke Firearm's Owner's Identification Cards or Concealed Carry Licenses based solely on a person's legal use of adult use cannabis."
But the statement goes on to say that "pursuant to both state and federal law, a person who is addicted to or a habitual user of narcotics is not permitted to possess or use firearms. Accordingly, the ISP would also revoke or deny the FOID cards/CCL's of those who violate certain provisions of the Cannabis Regulation and Tax Act."
Dan Eldridge, owner of Maxon Shooter Supplies and the president of the trade organization Federal Firearms Licensees of Illinois, said he gets a lot of questions about this.
"People are obviously very concerned about it. And they don't want to be in a position to weigh their rights to effective self-defense against their desire to consume recreational marijuana. We aren't in the business of telling people what to do but we will tell them what the law is," he said.
Before someone buys a gun at his store in Des Plaines, the customer has to fill out a federal transaction record and answer questions including one that asks whether the person is "an unlawful user of, or addicted to, marijuana …"
Beneath that question on the form, known as ATF Form 4473, is a bolded statement: "Warning: The use of possession of marijuana remains unlawful under Federal law regardless of whether it has been legalized or decriminalized for medicinal or recreational purposes in the state where you reside."
Illinois law attempts to weigh in on this; Public Act 101-0593 has a provision that reads "a person shall not be considered an unlawful user or addicted to narcotics solely as a result of his or her possession or use of cannabis or cannabis paraphernalia" in accordance with the recreational marijuana law.
The Illinois State Rifle Association issued a statement in which President Richard Pearson said: "If you believe in State's rights, then according to Illinois law, you are not considered an unlawful user if you use or possess cannabis. As we all know in Illinois, we have a real special hoop to jump through to exercise the right to own and possess a firearm called the Firearm Owners Identification Card (FOID)."
It's up to those attempting to purchase a gun who also use marijuana how they want to answer the question on that federal form. They may answer no, because after all cannabis is no longer "unlawful" in Illinois, but that wouldn't be fully accurate because it is still "unlawful" federally, so that could pose a risk if the feds ever have cause to investigate.
Again, the situation is different for medical marijuana users, given that their names are in a state database. The feds would have a clear place to verify that in fact, someone applying to buy a gun does possess or use cannabis.
WTTW News is waiting for more answers from the ISP regarding medical marijuana users in Illinois.
In short: Trying to legally buy a firearm could be more difficult for card-carrying medical marijuana patients than for recreational consumers, who are able to use pot more anonymously.
---
Myth 5: Tapped on taxes
Recreational marijuana is subject to a state sales tax, and a special cannabis tax, ranging from 10% to 25% (higher THC contents triggers a higher tax rate).
But the price could still rise.
Local municipalities can also tax weed at a rate of up to 3%. But not just yet – that starts in July.
Follow Amanda Vinicky on Twitter: @AmandaVinicky
---