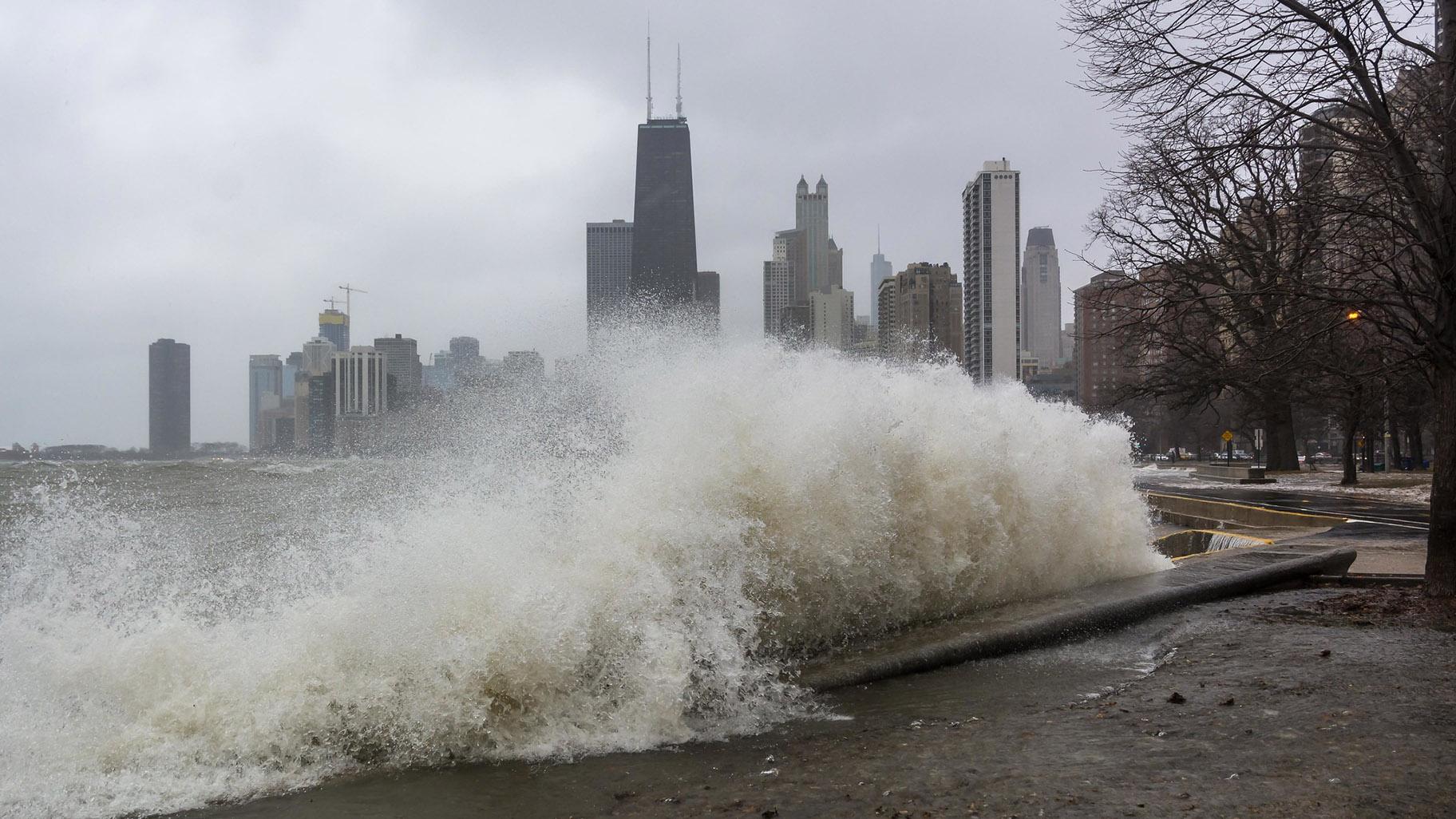 (Fred Faulkner / Flickr)
When it comes to addressing climate change, it's time for Chicago to mobilize.
That's the message Ald. Matt Martin (47th Ward) and Ald. George Cardenas (12th Ward) aimed to convey with the introduction of a climate emergency resolution at Wednesday's City Council meeting.
The resolution reads, in part:
"Restoring a safe and stable climate requires a Climate Mobilization, an emergency mobilization on a scale not seen since World War II in order to reach zero greenhouse gas emissions across all sectors of the economy; to rapidly and safely drawdown and remove all the excess carbon from the atmosphere at emergency speed and until safe, pre-industrial climate conditions are restored; and to implement measures to protect all people and species from the consequences of abrupt climate breakdown …"
Citing conditions including lakefront erosion, citywide flooding and severe unseasonal weather, the resolution concludes: "the City of Chicago hereby declares a state of climate emergency that threatens the health and well-being of Chicago, its inhabitants, and its environment."
The resolution, according to Martin, will "set the table" for further action from the Committee on Environmental Protection and Energy, on which Martin sits and Cardenas chairs.
"I don't think we can wait for the city to get its act together," said Martin, referencing the continued lack of a Department of Environment, which was disbanded at the end of 2011. Mayor Lori Lightfoot campaigned on a promise to reinstate the department but has since scaled back that plan, proposing instead an "office" of environment and sustainability that's yet to be staffed. 
Coinciding with the resolution, Martin and Cardenas, along with Ald. Scott Waguespack (32nd Ward) and Ald. Susan Sadlowski Garza (10th Ward), also signed onto an ordinance introduced Wednesday that would require the reduction of single-use plastic via various measures, including a ban on Styrofoam to-go containers.
READ: So Long Spork, See Ya Clamshell: Chicago Moves to Get Rid of Plastic Waste
Future steps from the committee could also include convening hearings related to the city's recycling practices, as well as a hard look at ComEd's franchise contract with the city, which expires at the end of 2020. 
"A city like Chicago needs to get off the sidelines ... so we're not caught flat-footed," Martin said.
Contact Patty Wetli: @pattywetli | (773) 509-5623 |  [email protected]
---