"A building that was left for dead and gone has been resurrected."
That's how Cook County Commissioner Dennis Deer described the renovation of the old Cook County Hospital building at a ribbon-cutting ceremony Tuesday morning.
After sitting empty for nearly two decades, the building has been redeveloped as a mixed-use space with hotel rooms, offices and retail space. Local officials and developers heralded the $140 million renovation of the historic former hospital as a sign of hope amid an economic downturn.
An architectural landmark, the hospital was built in 1916 in the Beaux Arts style. Despite the building's ornate design, it was open to "every immigrant, every African American, every Latino, every HIV-positive man, woman, or child who came through its doors regardless of ability to pay or citizenship," said Cook County Board President Toni Preckwinkle.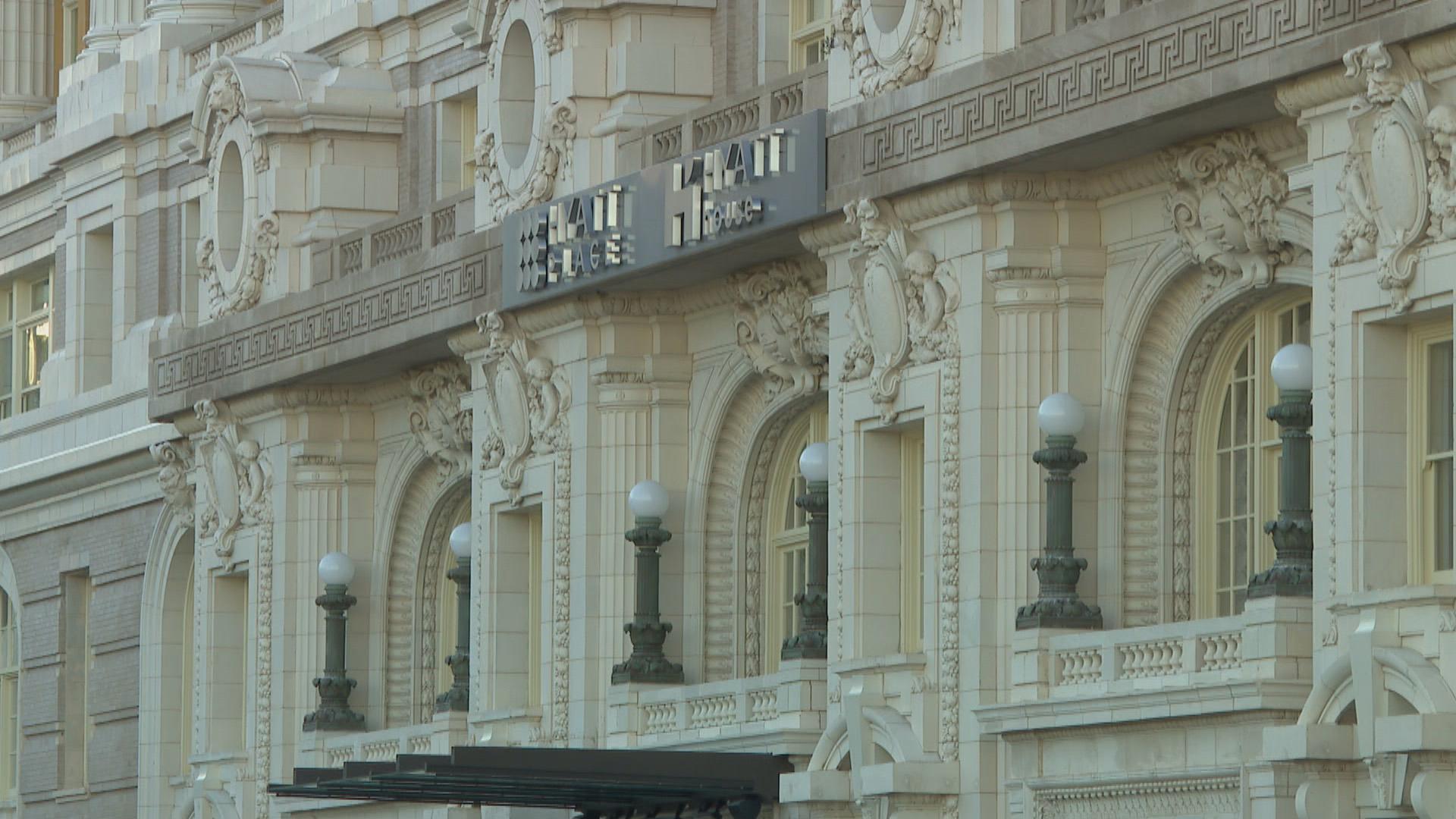 (WTTW News)
Many who gathered Tuesday were born at the hospital, like Ald. Walter Burnett (27th Ward), where the property sits.
"My mom … had me when she was 15 and my dad was 20. They didn't have any medical insurance, and if it wasn't for the County Hospital, and if it was not for public housing, I don't know where I would be," Burnett said.
But the hospital building crumbled amid years of neglect. It was replaced by Stroger Hospital in 2002 and came close to the wrecking ball. After narrowly surviving a vote by the county board, the building sat for nearly 20 years as an empty but elegant eyesore, with broken windows and a dirty, graffiti-covered exterior.
It was added to the National Register of Historic Places in 2006 and became a city of Chicago landmark in 2019. A long push by preservationists and county leaders came to fruition when the massive renovation kicked off two years ago.
"Preserving this building and returning it to the community through an adaptive reuse was not just the right thing to do from a historic perspective," Preckwinkle said Tuesday. "Preserving the old Cook County Hospital made fiscal sense."
That's because the project was funded by private money, along with some historic preservation tax credits. The building now boasts 210 Hyatt hotel rooms, more than 70,000 square feet of medical office space, a food hall and a museum focused on the building's history. It's meant to be the anchor of a larger redevelopment effort called Harrison Square, which plans to bring even more retail and residential space to the Illinois Medical District.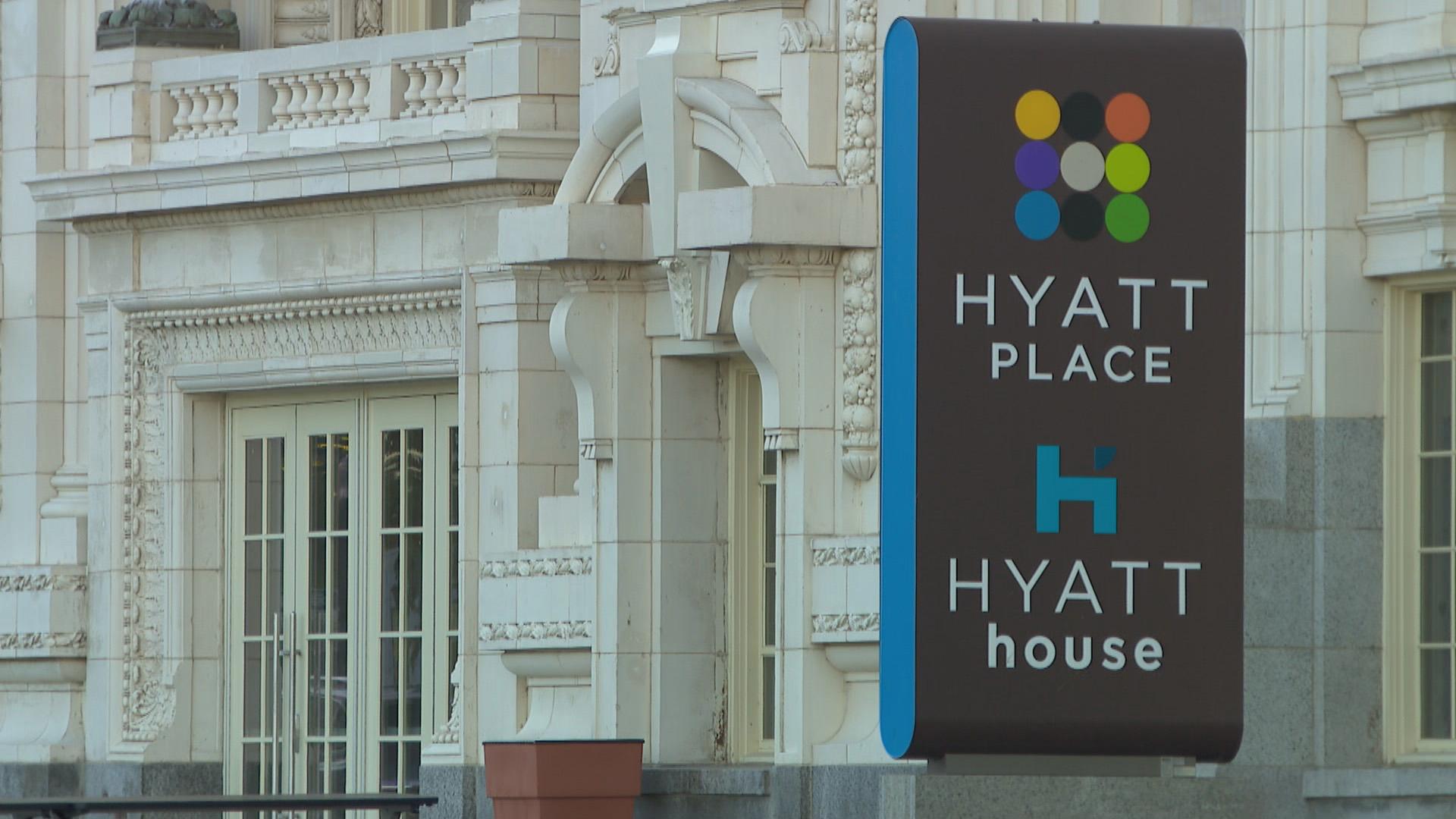 (WTTW News)
In the meantime, leaders hope breathing new life into the historic hospital building – which opened just two years before the 1918 flu pandemic – is a step toward Chicago's comeback from COVID-19.
"These are some very challenging times, especially for the hospitality and event industry," said David Whitaker of the city's tourism agency Choose Chicago. "But it's this commitment, it's this vision, that is going to be part of the path (forward) … Hospitality, meetings, events will be a big part of the recovery of our community."
---