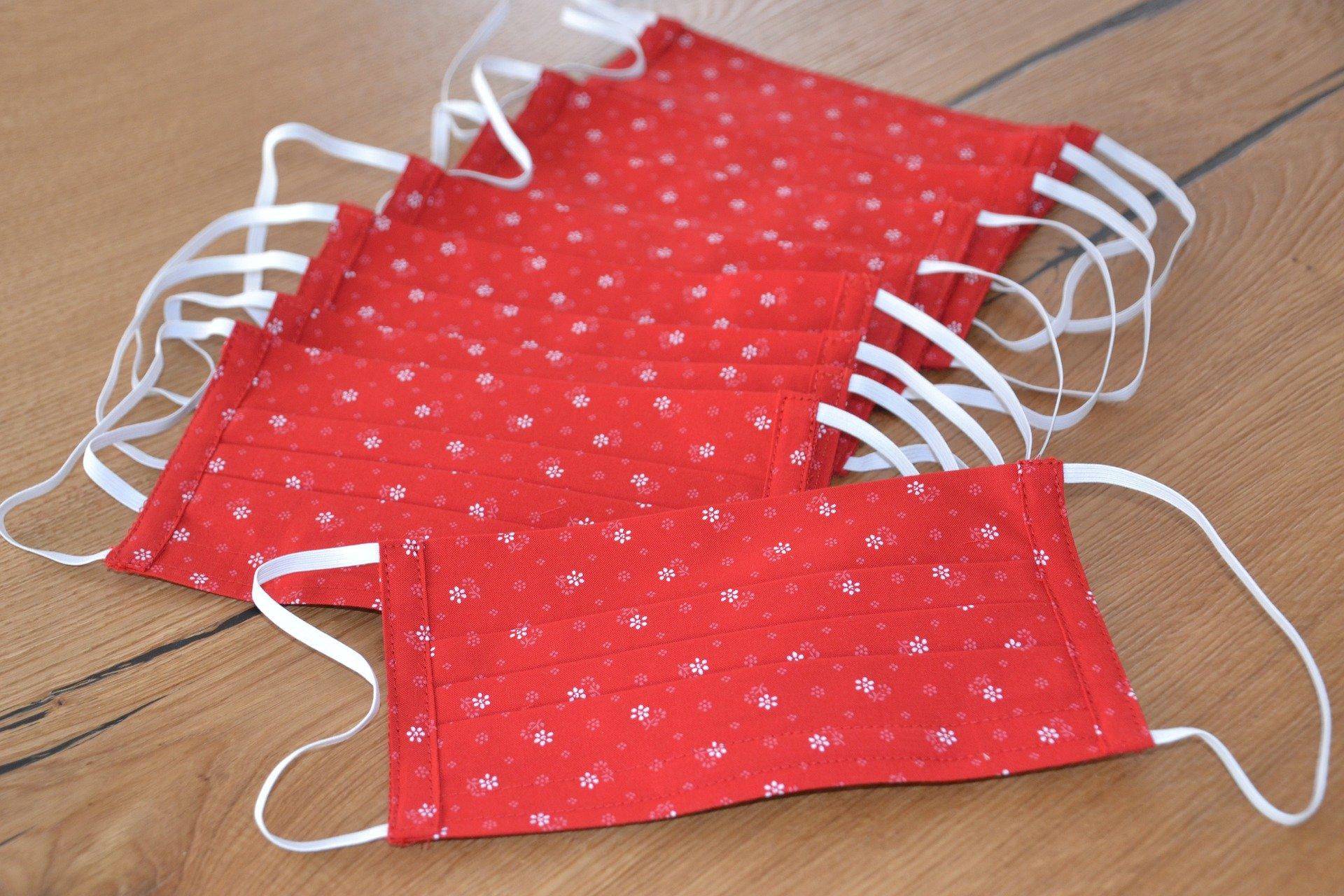 (Innviertlerin / Pixabay)
Don't have a face mask or covering? You might want to rethink that. Starting Friday, Illinoisans will be required to wear face coverings in public per Gov. J.B. Pritzker's modified stay-at-home order to stop the spread of the new coronavirus.
But there's no need to hunt down a surgical mask or N95 mask, both of which are in short supply and badly needed by health care workers and first responders.
Homemade face masks made from cotton and other common fabrics, like natural silk and chiffon, can effectively filter out aerosol particles if they fit properly, according to a new study conducted by researchers at the University of Chicago and Argonne National Laboratory.
Researchers tested the ability of materials like cotton, flannel, natural silk, chiffon and combinations of fabrics together, like cotton and natural silk, to filter aerosol particles of similar size to respiratory droplets spread via people with COVID-19.
"These are droplets that can be from breathing, talking, sneezing, etc., and these can hang around in the air, and that's where the 6-foot (social distancing) rule comes from to minimize the inhalation of those types of droplets that may be infected," said Supratik Guha, co-study author and a professor of molecular engineering at UChicago's Pritzker School of Molecular Engineering.
Researchers used an aerosol mixing chamber to create particles of various sizes, and used a fan to blow an aerosol across different cloth samples at an airflow rate that simulated a person's breathing rate at rest. The number and size of particles in the air were measured before and after passing through the fabric.
Fabrics with tight weaves, such as high thread count cotton sheets (the study tested 600 thread count cotton), natural silk, chiffon weave and flannel were effective and can provide good protection, according to the study. Researchers also found combining different fabrics in multiple layers to be effective.  
"None of these completely eliminated the risk of transmission. I don't know if over time it'll be as good as an N95 mask, but it provides significant protection based on what our findings from our data say," Guha said.
Based on those findings, Guha recommends combining high thread count cotton with two layers of silk or two layers of a chiffon weave (the study tested a 90% polyester, 10% Spandex fabric). "Other kinds of fabrics may work as well," he said, adding the study was limited in scope.
The study revealed porous fabrics and a single layer of low thread count cotton (the study tested 80 thread count cotton) performed poorly. Research also revealed that holes in materials lowered the effectiveness of the materials.
"Be careful about mask design. Make sure you don't have huge gaps," Guha said. "If you have gaps, the efficiency of the masks are seriously compromised. … Not only is the quality of the fabric important, but it's also critical to have the right design so that you don't have too many gaps but also allow for (your) exhale to escape. Because otherwise carbon dioxide will build up."
The study did not look at mask designs, and Guha says further studies are needed. "This was a triage kind of experiment," he said, adding it was vital to get information out quickly. "We don't have the luxury of a long-term experiment."
Contact Kristen Thometz: @kristenthometz | (773) 509-5452 |  [email protected]
---