Just one day into the new decade – and one day into Illinois' foray into legal marijuana – the state's network of licensed cannabis dispensaries sold $3.17 million worth of recreational pot to 77,128 customers.
This, even as some dispensaries declined to open their doors to recreational users Wednesday and others placed limits on what customers could buy.
Consumers hoping to avoid long lines on New Year's Day by waiting until Thursday had no such luck; there were lines down the block at Andersonville's Dispensary 33 on Thursday morning. In Lakeview, a pair of friends who say they got in line at the Sunnyside dispensary around 11 a.m. didn't leave the store until nearly 2 p.m.
---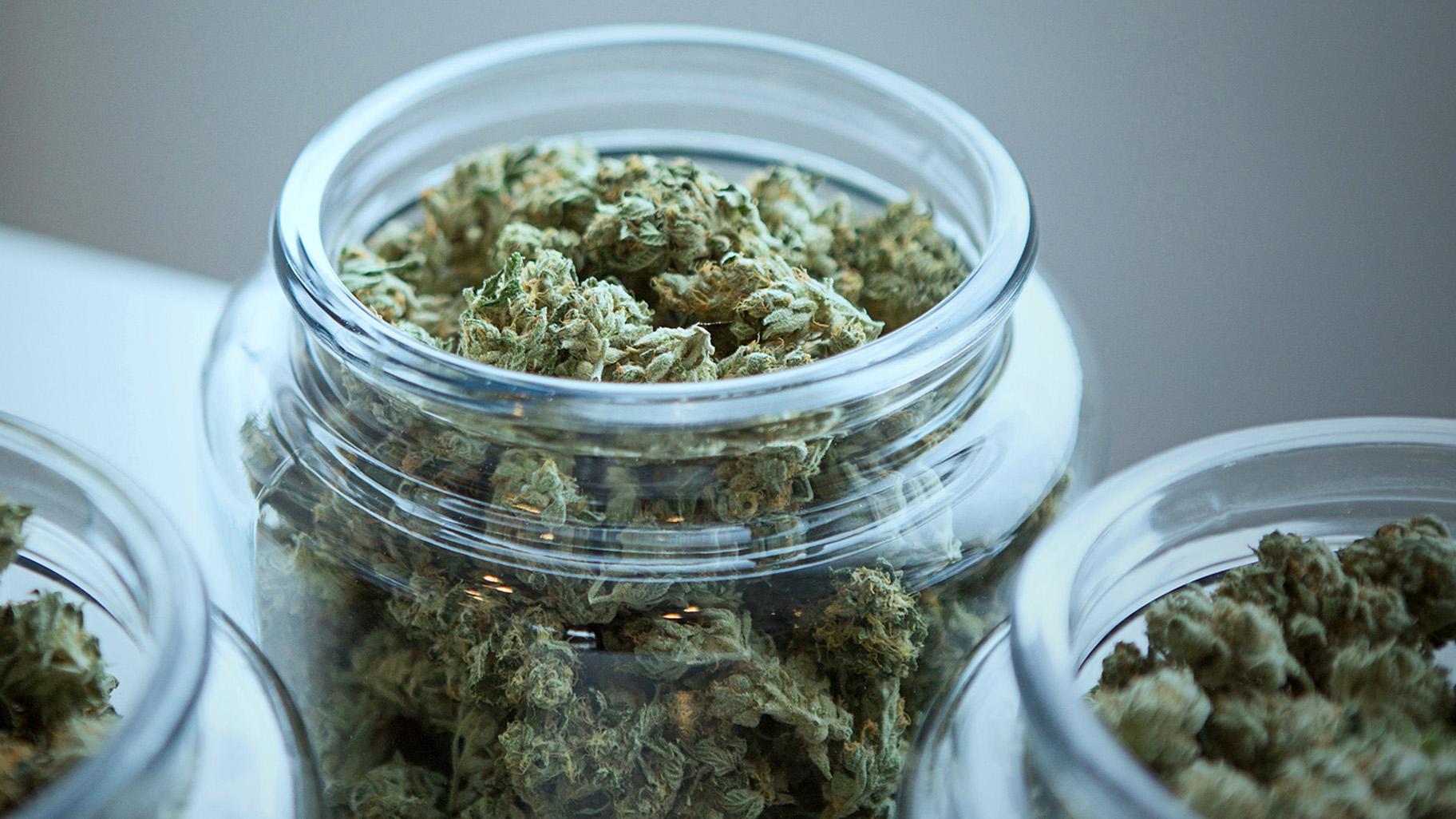 More: Your Guide to Marijuana in Illinois
---
"It feels so weird that it was finally, like, legalized, so you really want to be present. You want to go through the experience of buying legally," Sunnyside shopper Rosy Valdez said. "It's good that it's legalized because what you buy on the street is not always processed with the right chemicals. I feel more secure."
Valdez said she spent between $150-$200 to buy oils and marijuana flower, which she predicts will last her two months; she uses pot to help with anxiety, she said.
Her friend Aldo Rodriguez said he was disappointed that Sunnyside restricted customers to buying a single strain of flower as he'd been hoping to try a sampling.
Still, he's happy about the approximately $100 of flower and gummies he took home Thursday, and said that despite the four-hour wait, shopping at the dispensary was like going to a "fun pharmacy."
"I think it's something that will become just very regular, just as maybe you're going with your friend to have a beer maybe now you're just hanging out and having a joint or having some gummies together instead of going out. So I think it's more mainstream now," he said.
The state's so-called pot czar, Gov. J.B. Pritkzer's cannabis advisor Toi Hutchinson, said that despite an early software hitch, the initial rollout of legal pot in Illinois went as hoped for.
"This is one of those moments where we recognize that the significance of yesterday was that it was the end of prohibition and the beginning of how we hope to grow a new industry here in Illinois, and then teach other states how to do it," she said.
Even those long lines and reported shortages weren't an indication of a problem, but that the law is working as intended, Hutchinson said.
"The lines show demand and that means there's an incredible opportunity for this industry to grow. And that's the point … We didn't want to open the doors wide open right now so that that opportunity would be lessened. You don't want to allow a market to be saturated and monopolized in a way that crowds out people who are new entrants into the market," Hutchinson said.
Pritzker, Hutchinson and other drafters of the Illinois law have dubbed it the nation's most equity-centric, one built to bring investment to impoverished communities and to minorities disproportionally prosecuted for pot crimes.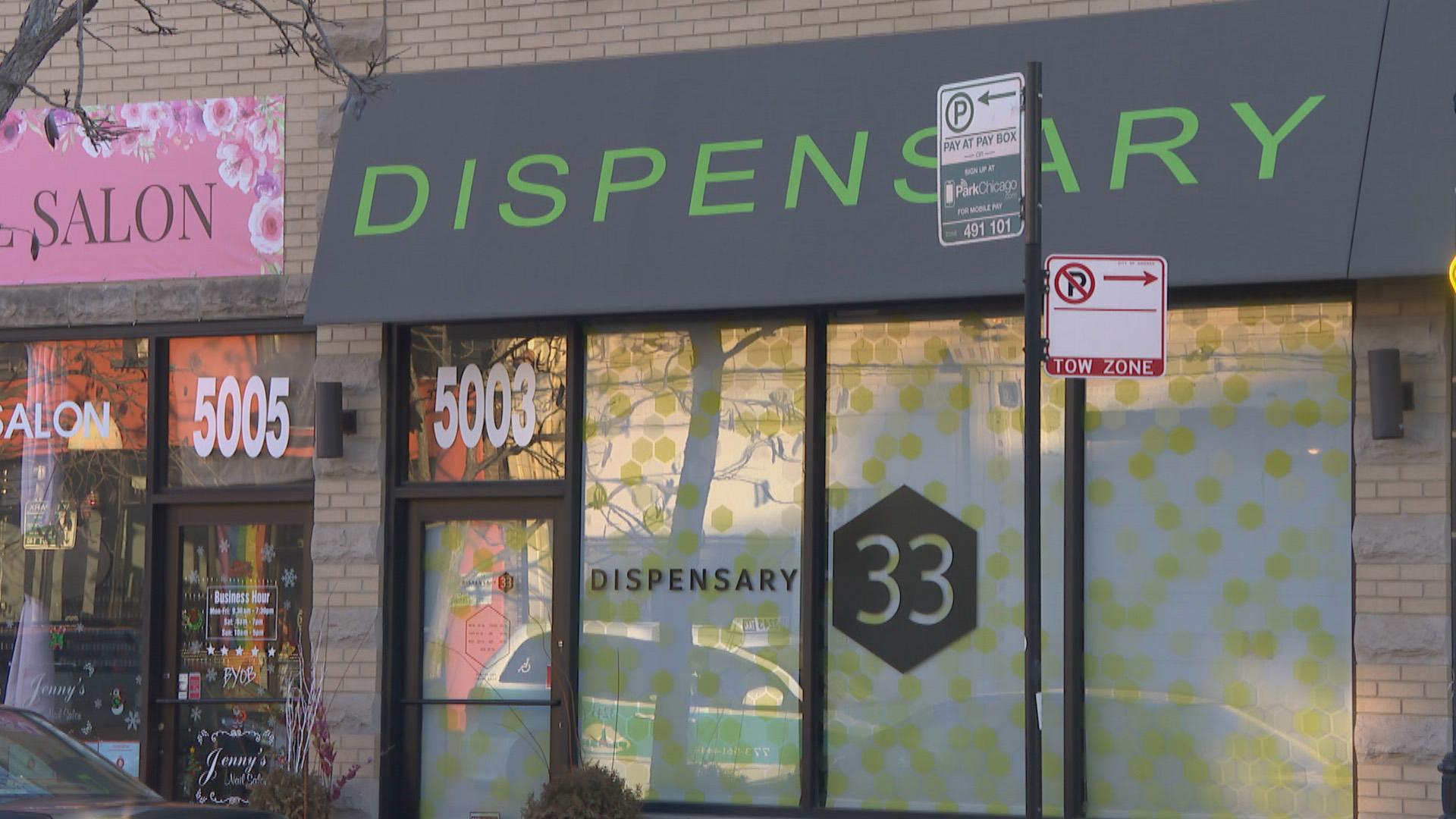 Dispensary 33 in Andersonville (WTTW News)
The only dispensaries open so far are those that previously were serving medical marijuana patients – and nearly all of those – if not all of them outright – are white-owned.
The new law awards applicants vying for future cannabis licenses extra points for meeting "social equity" standards, such having investors with low-level pot crimes on their records, or a plan to hire employees from state-designated "disproportionally impacted" areas.
Thursday was the deadline for applicants hoping for one of the next round of marijuana dispensary licenses.
Seventy-five will be awarded in May.
The Pritzker administration is not immediately saying how many entities turned in paperwork, but it's at least 648 based on numbers called out by state employees taking in applicants at the Thompson Center downtown on Thursday. Entities can try for multiple licenses.
"So the state's got a clear choice, right. This time around we can't say that there weren't quality minority applicants out there. You see the folks behind me," said Ron Holmes, the co-founder of The Majority-Minority Group, as he nodded to an assembled, diverse group of aspiring cannabis-industry entrepreneurs his organization has aided in their efforts to obtain an Illinois license. "They're ready to go, they've vetted, they have good applications and they have the knowledge and experience required to be successful in this industry."
A new round of applications opens on Jan. 7 for those seeking state licenses to grow cannabis on a craft scale, to transport marijuana and to infuse cannabis products.
Follow Amanda Vinicky on Twitter: @AmandaVinicky
---