Louis Sullivan's trademark flourishes are evident in the facade of his final building, now for sale in Lincoln Square. (Steve Silverman / Flickr)
As "For Sale by Owner" listings go, this one has a corker of an opening line: "Louis Sullivan's final masterpiece."
Enough said.
Never mind the square footage, floor plan or estimated property taxes, the primary selling point of the two-story mixed-use building at 4611 N. Lincoln Ave. rests almost entirely in its exquisite facade, which bears the unmistakable mark of the man who designed it, Louis "form follows function" Sullivan, a lion among Chicago's pantheon of storied architects. 
For $2.9 million, the final Sullivan could be yours.
Constructed in 1922, the building's original owner and occupant was William Krause, who operated a music store out of the first floor and lived in the apartment upstairs. Krause hired William Presto to design the building and Presto in turn recruited Sullivan, his former employer, to collaborate on the facade.
By that point, Sullivan's days of creating masterpieces like the Auditorium Building, the Chicago Stock Exchange and Carson Pirie Scott were well behind him. He was barely keeping himself afloat financially or otherwise when Presto offered a lifeline.
The resulting Krause facade is vintage Sullivan, clad in green-blue terra cotta with ornamental floral flourishes. A "K" for Krause crowns the roofline.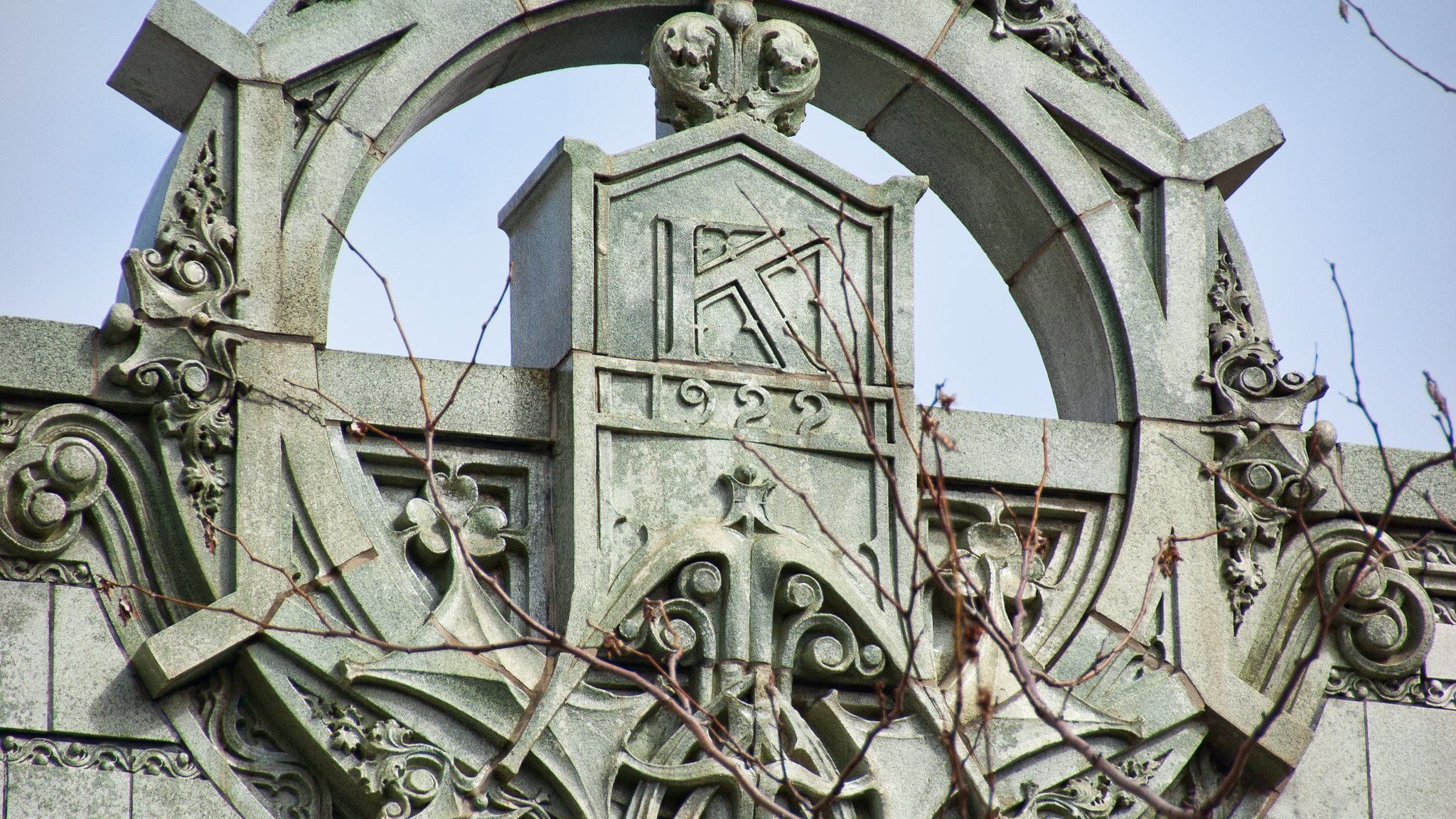 (Eric Allix Rogers / Flickr)
For most of its life, the Krause Building housed a funeral home (Krause died by suicide in 1929 at the outset of the Great Depression and the music store closed) and then operated for a period as a boutique named the Museum of Decorative Arts. In 2005, the current owners, Peter and Pooja Vukosavich, purchased the building as the home for their marketing business, Studio V Design. Though they undertook extensive interior renovations, completed in 2007, the landmarked exterior was protected from alterations and remains a draw for passersby. For a number of years, the Vukosaviches even hosted visitors during the annual Open House Chicago event, leading tours of their ground floor offices and rear zen garden. 
The couple did not respond to a request for comment, but on a website created for the building's sale, they wrote: "Now, after running our marketing communications firm here for 13 years, our working model has changed, and it's time to look for the next owner who will take care of this precious piece of Chicago history."
Contact Patty Wetli: @pattywetli | (773) 509-5623 |  [email protected]
---