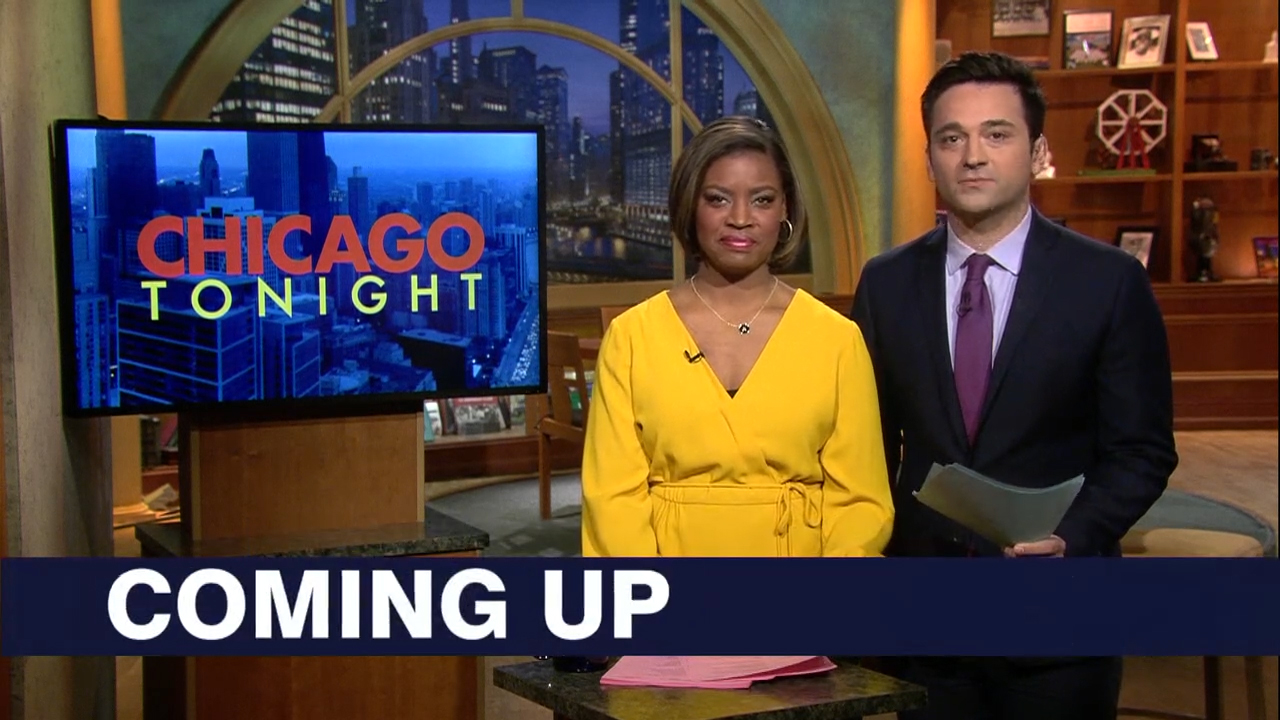 Brandis Friedman and Paris Schutz hosts an episode of "Chicago Tonight."
"Chicago Tonight" airs for one hour every Monday through Thursday at 7 p.m. on WTTW11. You can also watch a livestream of the show on Facebook and YouTube, and anytime on our website.
Offering a lively mix of news and public affairs, arts and culture, science, technology and other topics, "Chicago Tonight" is the go-to destination for in-depth examinations of state and local politics, education, culture and other stories essential to the fabric of the city and region. 
On Fridays, join us for "Chicago Tonight: The Week in Review" at 7 p.m. on WTTW11.
---
'Chicago Tonight' on-camera talent
WTTW News production team