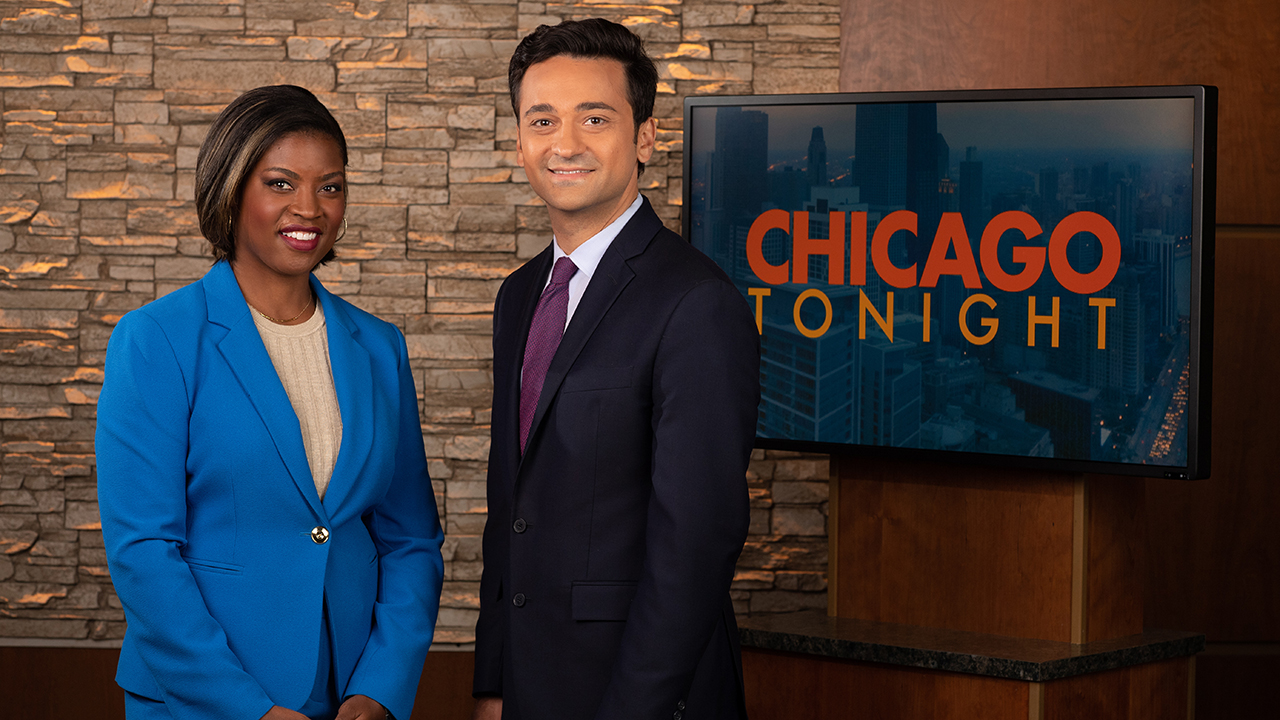 Brandis Friedman and Paris Schutz, co-anchors of "Chicago Tonight"
Co-anchored by Brandis Friedman and Paris Schutz, WTTW's flagship nightly newsmagazine CHICAGO TONIGHT airs at 7:00 pm weeknights on WTTW and streams live and on-demand on wttw.com/news, Facebook and YouTube. Independent and trusted, CHICAGO TONIGHT and WTTW News cover arts and entertainment, business, crime and law, education, health, politics, and science and nature across Chicago's diverse neighborhoods and communities. Connect with WTTW News on Facebook, Twitter, and YouTube. WTTW News is committed to maintaining the highest level of trust, independence, professionalism and integrity in service of our members, viewers and community. Read the WTTW News Standards. 
---
CHICAGO TONIGHT on-camera
Paris Schutz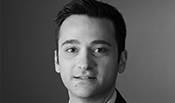 Paris Schutz is a co-anchor and correspondent for "Chicago Tonight." Schutz has won four Peter Lisagor Awards, an honor given by the nation's largest chapter of the Society of Professional Journalists. Three awards were for "Best Reporter," and one was for a documentary he produced and reported on Gov. J.B. Pritzker. Schutz began his career at WTTW in 2005 as an intern after graduating Magna Cum Laude from the Newhouse School at Syracuse University. He has reported extensively on Chicago politics, breaking numerous stories and conducting tough, probing interviews of Chicago mayors, aldermen and other public officials. Schutz, along with Chicago Symphony Orchestra trumpet player John Hagstrom, composed and performed the "Chicago Tonight" theme song. He is a three-time Emmy nominee and an alumnus of St. Ignatius College Prep on the Near South Side. Contact: [email protected], 773-509-5443.
---
Brandis Friedman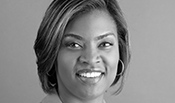 Brandis Friedman is a co-anchor and correspondent for "Chicago Tonight." Friedman came to WTTW in 2013 from WBBM Newsradio where she was an anchor and reporter. She has also worked as a special projects producer and fill-in reporter for WJLA-TV/ABC-7 in Washington, D.C.; as deputy communications director for the House Committee on Science and Technology; and as a reporter for the NBC affiliates in Little Rock, Arkansas and Wichita Falls, Texas. Friedman grew up in Vicksburg, Mississippi, graduated from Dillard University in New Orleans, and received her master's degree from The Journalism School at Columbia University in New York. She also earned three regional Emmy Awards during her time in Washington, D.C. Contact: [email protected], 773-509-5492.
---
Amanda Vinicky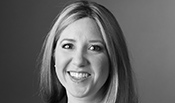 Amanda Vinicky is a correspondent and segment host who focuses primarily on Illinois government and politics—though her insatiable curiosity leads her to cover a little bit of everything. Vinicky joined "Chicago Tonight" in 2017, after spending a decade as the Statehouse Bureau Chief for NPR Illinois and the Illinois Public Radio network. She also co-hosted WSEC-TV's "CapitolView," and was a regular analyst on the "State Week" roundtable. Her work and analysis has been featured on shows including NPR's "Morning Edition," "All Things Considered" and "The Takeaway," and she's garnered top honors from the Illinois Associated Press and the Association of Capitol Reporters and Editors. Vinicky received her master's degree in Public Affairs Reporting from the University of Illinois Springfield and has degrees in political science and journalism from the University of Illinois at Urbana-Champaign. She began her career in the Chicago suburbs (where she grew up) as a newspaper reporter. She loves mustard, hot sauce, podcasts, yoga and traveling (though she doesn't do nearly enough of it). Vinicky's always looking for stories to tell, foods to try, books to read and new places to discover, so get in touch: @AmandaVinicky, [email protected], 773-509-5461.
---
Angel Idowu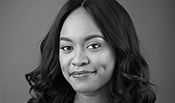 Angel Idowu is the JCS Fund of DuPage Foundation Arts Correspondent, a role that reflects an expansion in arts coverage on "Chicago Tonight." A Chicago native who lives in Hyde Park, Idowu comes to WTTW from WJTV12, the CBS affiliate in Jackson, Mississippi, where she served as a reporter and producer. Previously, she worked for Pretoria News in South Africa, and as a Capitol Hill reporter for Medill News Service in Washington, D.C. Contact: [email protected], 773-509-5383.
---
Joanna Hernandez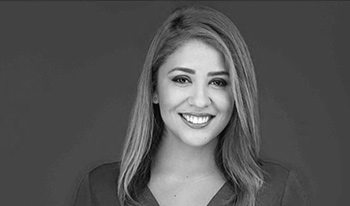 Joanna Hernandez is a correspondent for "Chicago Tonight" who is excited to return to Chicago after reporting in New York for five years. At News 12, she shot, wrote and edited stories and eventually became the station's morning breaking news reporter, covering a variety of topics and launching the station's first digital reporting initiative. Hernandez was raised in the Rogers Park neighborhood and has a passion for telling stories about the people and organizations making an impact in their communities. She received her degree from Columbia College Chicago. Contact: [email protected], 773 509-5621.
---
Nick Blumberg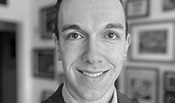 Nick Blumberg is a correspondent for "Chicago Tonight." A Chicago native, he is a magna cum laude graduate of the Walter Cronkite School of Journalism at Arizona State University. He joined WTTW after nearly five years with KJZZ, the NPR member station in Phoenix, where he served as a reporter, producer, and fill-in host. During his time at KJZZ, he also filed stories for and appeared as a guest on NPR's Weekend Edition and Here and Now, Marketplace, and the BBC World Service. Blumberg loves live music, nonfiction, cooking and (unfortunately) the Chicago Cubs. Contact: [email protected], 773-509-5434.
---
Phil Ponce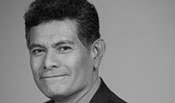 Phil Ponce is the Alexandra and John Nichols Contributing Anchor. He began at WTTW in 1992 as a "Chicago Tonight" correspondent and substitute for longtime host John Callaway. In 1997, Ponce joined the Washington, D.C.-based NewsHour with Jim Lehrer as an anchor. Two years later, Ponce returned to Chicago to host "Chicago Tonight." Ponce grew up in neighboring East Chicago, Indiana. He began his career in broadcast journalism at WRTV in Indianapolis and spent 9 years as a reporter at WBBM-TV in Chicago. He has an undergraduate degree in English from Indiana University and a law degree from the University of Michigan. He and his artist wife, Ann, live in Chicago and have three grown children, a photographer daughter and two sons who also are Chicago broadcast journalists. Contact: [email protected], 773-509-5588.
---
Jay Shefsky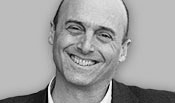 Jay Shefsky is a freelance producer and host of the series Jay's Chicago. During his more than 25 years at WTTW, Shefsky has told a lot of stories about people and life in Chicago. His 10 documentaries were honored with numerous awards, including Emmys, Peter Lisagor awards, and a Cine Golden Eagle. His work has been broadcast nationally on PBS and on the ABC News Nightline program. In 2003, he brought his unique brand of storytelling to "Chicago Tonight," where his beat has ranged from history to arts to science to human interest stories. Contact: [email protected], 773-509-5593.
---
Geoffrey Baer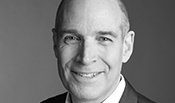 Geoffrey Baer answers viewers' questions about Chicago architecture and history in his "Ask Geoffrey" segment. He is the host and writer of WTTW's popular television "tours," including the river, lakefront, Loop, boulevards (by bike), the "L" and Chicago's suburbs. In more than 30 years at WTTW, he has been executive producer of Artbeat Chicago and the documentary series "Chicago Stories." He hosted the national PBS primetime series "10 that Changed America," and the PBS special "Weekend in Havana." Baer has won multiple Emmys and other awards. He is a docent for the Chicago Architecture Foundation, and served on the boards of the Art Institute's Architecture and Design Society and Lookingglass Theatre. Contact: [email protected], 773-509-5502.
---
WTTW News production team
Eunice Alpasan
Eunice Alpasan is the Minow Fellow at WTTW News and "Chicago Tonight." She graduated from the University of Illinois at Urbana-Champaign, where she produced on Illinois Public Media's live radio news talk show "The 21st." She also founded the student chapter of the Asian American Journalists Association at UIUC. She enjoys visiting breweries and independent theaters in the city and supporting local artists. Contact: [email protected], 773-509-5362
---
Paul Caine
Paul Caine is a producer for "Chicago Tonight." He began his journalism career at The Chicago Reporter where he won several awards, including the National Association of Black Journalists Award for outstanding coverage of the black condition; the Peter Lisagor Award for public service journalism; the Ohio State Award for excellence in educational and public affairs broadcasting; and the Lincoln University of Missouri Unity Award for outstanding coverage of minority issues. He also worked as a senior correspondent and editor for Reuters in Hong Kong, and as a sports editor and writer for the Associated Press in London. Contact: [email protected], 773-509-5435.
---
Nicole Cardos
Nicole Cardos is the line producer for "Chicago Tonight." Her first journalistic gig included writing and producing video stories for her college newspaper at the University of Illinois at Chicago. She went on to work for the school's alumni news magazines, where she dug through archival material and wrote obituaries. She later produced segments for "Chicago Tonight" as a Newt N. Minow Fellow while working towards a master's degree in journalism from Northwestern University. She took a short hiatus from Chicago to be a show producer for ABC affiliate WQAD in the Quad Cities, but returned to join the "Chicago Tonight" team. Nicole is a fan of history, horror films and music that prominently features the banjo. Contact: [email protected], 773-509-5367.
---
Heather Cherone
Heather Cherone is a reporter for WTTW News covering Chicago and Illinois politics, based out of Chicago City Hall. A native of the Edgewater neighborhood of Chicago, and a graduate of Kenwood Academy, Heather has a bachelor's and a master's degree from Northwestern University. After covering politics in Los Angeles and Oakland, California, Heather helped launch DNAinfo Chicago and covered City Hall for the late, lamented news organization before working as The Daily Line's City Hall reporter and managing editor. Contact: [email protected], 773-569-1863.
---
Andrea Flores
Andrea Flores is a McCarter Fellow for WTTW News. She was born and raised in Waukegan. She graduated from Stanford University with both her Bachelor's and Master's degrees in 2019. Andrea fell in love with storytelling while producing an audio-documentary with her grandmothers in Mexico. Andrea loves working out to Bad Bunny, hanging upside down on an aerial hoop, and trimming her pottery pieces. Contact [email protected]
---
Erica Gunderson
Erica Gunderson is a producer for "Chicago Tonight" and the weekend programs "Chicago Tonight: Black Voices" and "Chicago Tonight: Latino Voices." She joined the team in 2012 with a background in copywriting, among other things, and has worked on WTTW documentaries "Chicago's South Side," "Navy Pier: A Century of Reinvention," "The Chicago River Tour with Geoffrey Baer" and "Chicago on Vacation" as well as "Check, Please!" A lifelong Chicagoan, Gunderson is also an avid gardener, zealous cook, optimistic Cubs fan and enthusiastic adjective user. Contact: [email protected], 773-509-5403.
---
Acacia Hernandez
Acacia Hernandez is the Minow Fellow for "Chicago Tonight." She recently graduated from the University of Illinois at Urbana-Champaign where she was an intern for Fighting Illini Productions and the Big Ten Network. She previously interned for Chicago Tribune's retired Spanish language newspaper Hoy. Acacia loves cooking Mexican food, playing basketball and (fortunately) the Chicago White Sox. Contact [email protected], 773-509-5518.
---
Crystin Immel
Crystin Immel is the supervising producer for "Chicago Tonight." A native of Wisconsin, she moved to Chicago in 2009 for college. She graduated from Loyola University Chicago in May 2013 with a BA in Journalism and Political Science. Crystin is also a former intern and McCarter Fellow for Chicago Tonight. Like any true Wisconsinite, Crystin is a die-hard fan of the greatest sports teams in the country – as far as she's concerned – the Packers and the Brewers. Contact: [email protected], 773-509-5378.
---
Michael Izquierdo
Michael Izquierdo is the social media producer for WTTW News. They graduated from The New School in May 2020 with a BA in Journalism + Design and have since freelanced for the Chicago Reader, Cicero Independiente, City Bureau and more. Michael is also a portrait and concert photographer, capturing your favorite artists and Chicagoans. Aside from journalism, they love to chat about pop culture, current makeup obsessions, and sharing new music. Contact: [email protected]. 
---
Dan Lambert
Dan Lambert is the digital editor for WTTW News. He joined the team in 2022. A native of the southwest suburbs, he graduated from the University of Chicago with a BA in political science and Northwestern University with a master's degree in journalism. He started his career as a community reporter and editor in the south suburbs and South Side neighborhoods. Previously, he worked as a digital news editor at the Chicago Tribune and as a senior content editor for the Tribune's suburban newspapers. Contact: [email protected], 773-509-5521. 
---
Ava Odom Martin
Ava Odom Martin is the assignment manager for "Chicago Tonight." She joined our team in 2015. Born and raised on Chicago's South Side, she has been in television production for more than 30 years. A graduate of Southern Illinois University-Carbondale with a bachelor's degree in Radio/Television, she began her career at startup station KSTS in San Jose, California. After returning to Chicago to produce the nationally syndicated program "Ebony/Jet Showcase" for six years, she went on to work for many broadcast and corporate video productions throughout the Chicago area. Ava has many awards in her career and considers herself a perfect fit as the "air-traffic controller" of our newsroom. Contact: [email protected], 773-509-5530.
---
Matt Masterson
Matt Masterson is a reporter for WTTW News who occasionally appears on "Chicago Tonight," covering education and criminal justice. A native of Buffalo, New York, he got his start in reporting as sports editor of The Daily Cardinal student newspaper while an undergrad at the University of Wisconsin where he earned his BA in Journalism along with multiple Wisconsin Newspaper Awards for his weekly column. Following graduation, Matt continued covering sports in Madison for the Wisconsin State Journal before becoming the city reporter of The Waukesha Freeman in suburban Milwaukee. He has a soft spot for sports teams that just can't win the big game (Buffalo Bills, Buffalo Sabres) and suspects he'll fit in just fine living down the block from Wrigley Field. Contact: @byMattMasterson, [email protected], 773-509-5431.
---
Marc Shaykin
Marc Shaykin is the director of "Chicago Tonight." An Emmy-nominated director, Marc has been working freelance DGA positions in Chicago for the last 15 years. In addition to working at WTTW, he has worked at ABC, CBS, NBC, FOX and Harpo Studios. For the last six years, he's been teaching at Kennedy King College and at Tribeca Flashpoint Media Arts Academy. During the summers, Marc also directs a live video feed of musical acts at The Ravinia Music Festival.  A graduate of Northern Illinois University, Marc was raised in the far south suburbs, but now he and his wife live in the northern suburbs with their three children. Contact: [email protected], 773-509-5550.
---
Alexandra Silets
Since 1997, Alex Silets has been a producer on a number of WTTW programs, including "Chicago Tonight," "Chicago Week in Review" and "Chicago Stories." In 2012, she co-produced the documentary, "Remembering Chicago: The '70s & '80s." In 2007, she co-produced a groundbreaking documentary on the history of Chicago's LGBT community, "Out & Proud in Chicago," hosted by Jane Lynch. Airing nationally, it won a Lisagor Award for Exemplary Journalism, among other honors. She also produced the documentary, "Schoolboy to Showgirl: The Alexandra Billings Story." She co-produced the national PBS series, "Health Secrets: What Every Woman Should Know," hosted by Paula Zahn. Silets went to Connecticut College and Northwestern's Medill School of Journalism. Contact: [email protected], 773-509-5488.
---
Jay T. Smith
Jay T. Smith is the news director for WTTW News and executive producer for "Chicago Tonight." In more than 20 years at WTTW, Smith has served as the producer of "Chicago Tonight: The Week in Review" and "The Cheap Show," and produced a number of "Chicago Stories" documentaries. He also was the producer of WTTW's national (PBS) series "HandyMa'am with Beverly DeJulio." Smith has received numerous awards for his work, including seven Chicago/Midwest Emmys and two Peter Lisagor Awards from the Chicago chapter of the Society of Professional Journalists. Smith is a graduate of Indiana University in Bloomington. Contact: [email protected], 773-509-5607.
---
Kristen Thometz
Kristen Thometz is a reporter for WTTW News, covering health and other topics. A native of Chicago's southwest suburbs, Kristen began her journalism career working for her hometown newspaper, The Orland Park Prairie, before becoming editor of The Lockport Legend. She received a BA in Journalism from Loyola University Chicago and a MA in New Media Studies from DePaul University. Contact: @KristenThometz, [email protected], 773-509-5452.
---
Marc Vitali
Marc Vitali is a producer for "Chicago Tonight," with arts and culture as his main focus. A native of Philadelphia, he's lived in Cook County for 27 years and is a 25-year veteran of WTTW. His stories and profiles have appeared on Wild Chicago, The Golden Apple Awards, and Artbeat Chicago. He's won five Midwest Emmy Awards and shared a Peter Lisagor Award from the Chicago Headline Club. He is an Arts Journalism Fellow with the USC Annenberg School of Journalism in Los Angeles. Contact: [email protected], 773-509-5495.
---
Patty Wetli
Patty Wetli is a reporter for WTTW News covering urban nature, the environment and other topics. An Ohio native, Patty came to Chicago eons ago to attend grad school at Northwestern, and never left. She got her start in journalism reporting on the telecommunications industry and after some career twists and turns, was part of the team that launched DNAinfo Chicago, where she covered neighborhood news throughout that website's too-brief existence. She loves the outdoors – from National Parks to the view of the Chicago River from the Lawrence Avenue bridge – and will always stop to photograph a pretty flower. Contact: [email protected], 773-509-5623.
---