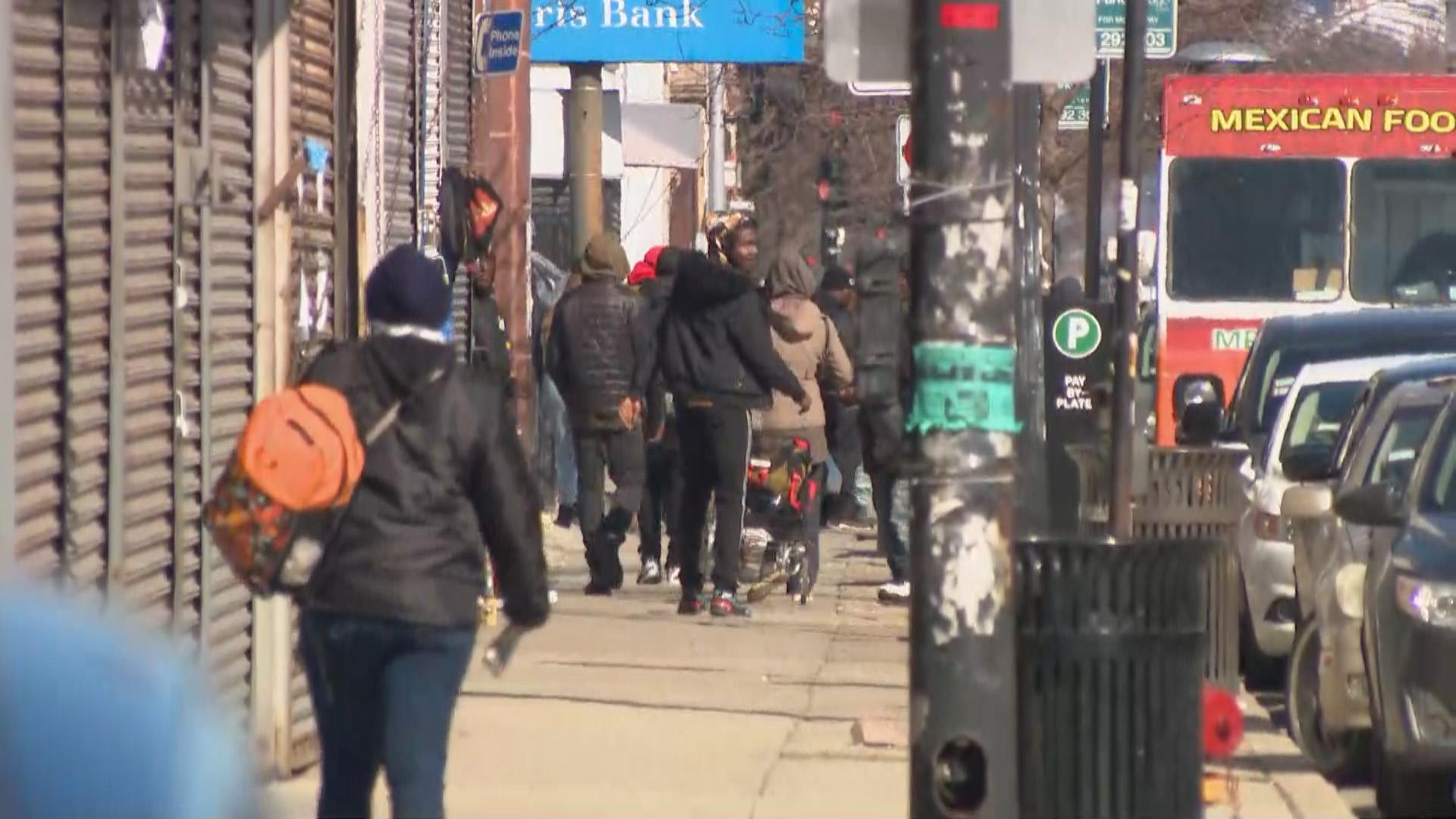 People walk along a busy street in Garfield Park on Wednesday, April 1, 2020. (WTTW News)
The novel coronavirus is believed to more severely impact those who are elderly, immunocompromised or who otherwise have underlying health conditions like heart disease, lung disease or diabetes.
But there is another group that appears to be disproportionately impacted by COVID-19: those who identify as black.
Demographic data from the Illinois Department of Public Health shows that individuals classified as black make up 29% of the state's confirmed COVID-19 cases. Individuals classified as white follow with 28% of the state's confirmed cases, while the race of 24% of individuals who tested positive was "left blank." Hispanics make up roughly 9% of cases, Asians just over 3% and "other" stand at 5%.
Those percentages do not align with the state's racial makeup, per census data that as of last July showed Illinois' population to be nearly 77% white, nearly 15% black, 17% Latino and almost 6% Asian.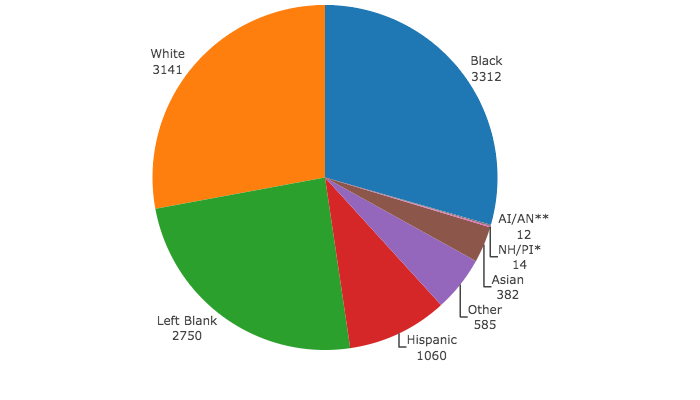 (Graphic: Illinois Department of Public Health)
Black individuals also account for an outsized 113, or 41%, of Illinois' 274 coronavirus-related deaths, compared with 106, or almost 39%, of white individuals who died after testing positive for the virus.
"We know all too well that there are general disparities in health outcomes that play along these racial lines, and the same may be true for this virus," Illinois Department of Public Health Director Dr. Ngozi Ezike said Sunday. "We have worked to ensure that all of our communities can access the health care they need as COVID-19 spreads and we will make sure that resources are directed where they are needed most."
Ezike said the state has tried to address health care disparities among "black and brown communities" before the coronavirus hit and will continue to do so "both now and long after this pandemic has been conquered." 
When pressed for details at his daily press briefing Sunday, the governor pointed to plans to temporarily reopen Melrose Park's shuttered Westlake Hospital and the closed MetroSouth hospital in Blue Island, to serve as relief health care centers as the virus is expected to continue to surge in the Chicago area.
"But it's hard to make up for decades, frankly, maybe centuries of inequality of application of health care to people," Pritzker said.
He recommended that Illinois' black population do "what can they do to protect themselves" by taking the measures he and other officials have been urging for weeks, including staying home, wiping down frequently touched surfaces and consistently hand-washing.
Pritzker, who donned a mask as he walked to the podium Sunday, also encouraged the public to wear face protection that covers the mouth and nose when and if they do go outside.
"I'm praying as I look at the potential for peaking in the next couple of weeks that we'll be able to manage through this with the resources that we have but I'm not fully confident of that," the governor said. 
Follow Amanda Vinicky on Twitter: @AmandaVinicky
---
---