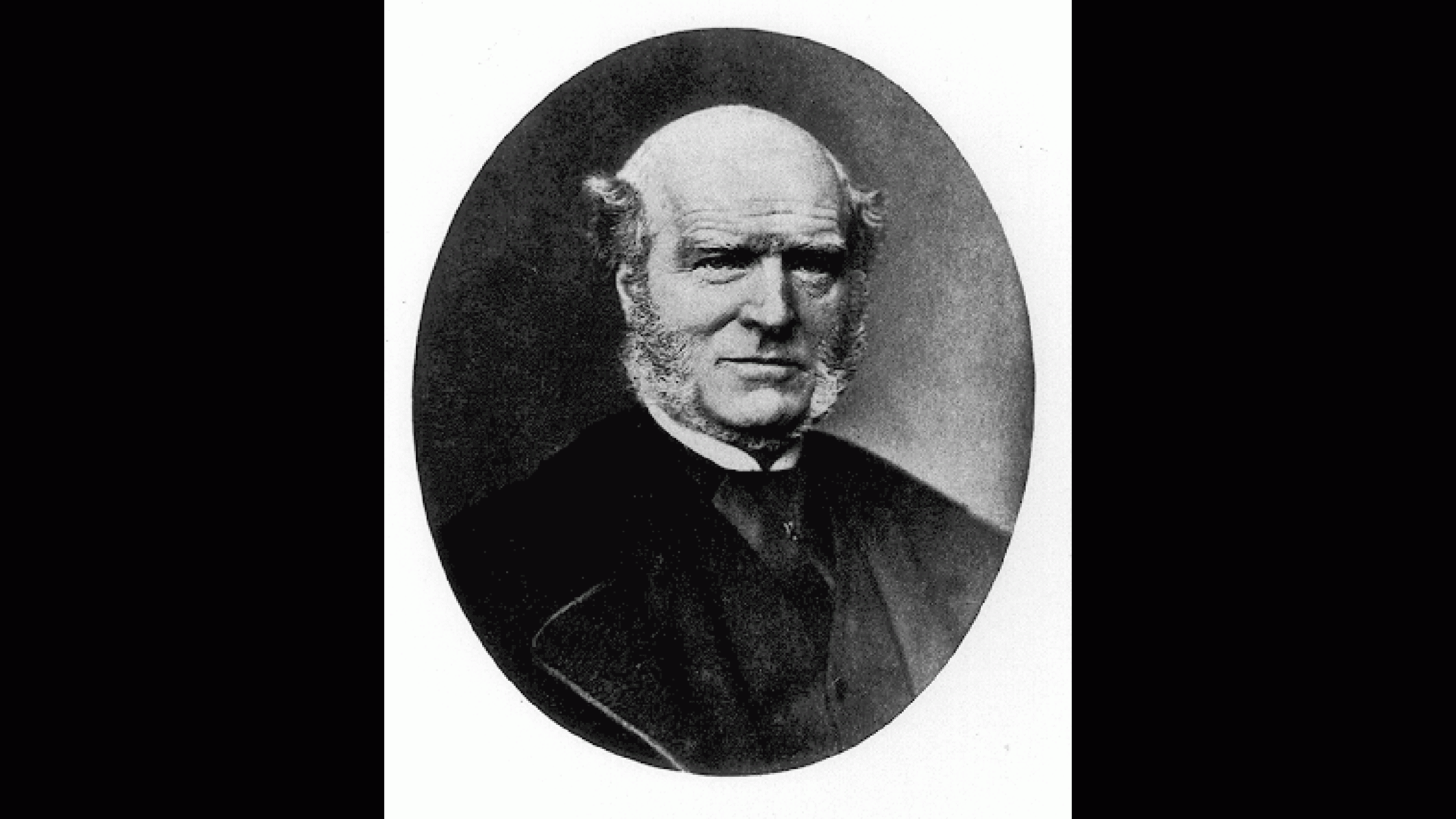 Thomas Hoyne
The saddest ballad of all is the ballad of what never was – like the ballad of Thomas Hoyne, who was elected mayor of Chicago, but never served.
Belly up to the bar and get a little taste of Chicago's spirited history.
More from this series: The Submachine • Bridgeport's Revenge • Cautionary Tale • Crooked Cowboy • Old Shoe • Pushcart Tony • Swing Bridge • New Deal, Old Deal • Blood Sport • Kentucky Colony • How's Harold? • The Man on Five • The Hinky Drink • Lord of the Levee • Mayor Bossy
Thomas Hoyne, 1817-1883
Thomas Hoyne was born in 1817 in New York City to Irish immigrant parents and moved to Chicago in 1837 at the age of 20. He worked as a school teacher and a lawyer before serving as city clerk, justice of the peace, U.S. attorney, and U.S. marshal. He also presided over the meeting that established the Chicago Public Library, and would become the first president of the board of directors.
All of this seems to make him an ideal candidate for mayoralty, and indeed it was. In 1876 Hoyne ran as an independent, when neither the Democrats nor Republicans nominated a candidate for office because – in an almost comic oversight – the office of mayor was left off the list of offices up for election by the City Council. Hoyne ran anyway and earned the majority vote by a huge margin, nabbing three out of four votes cast.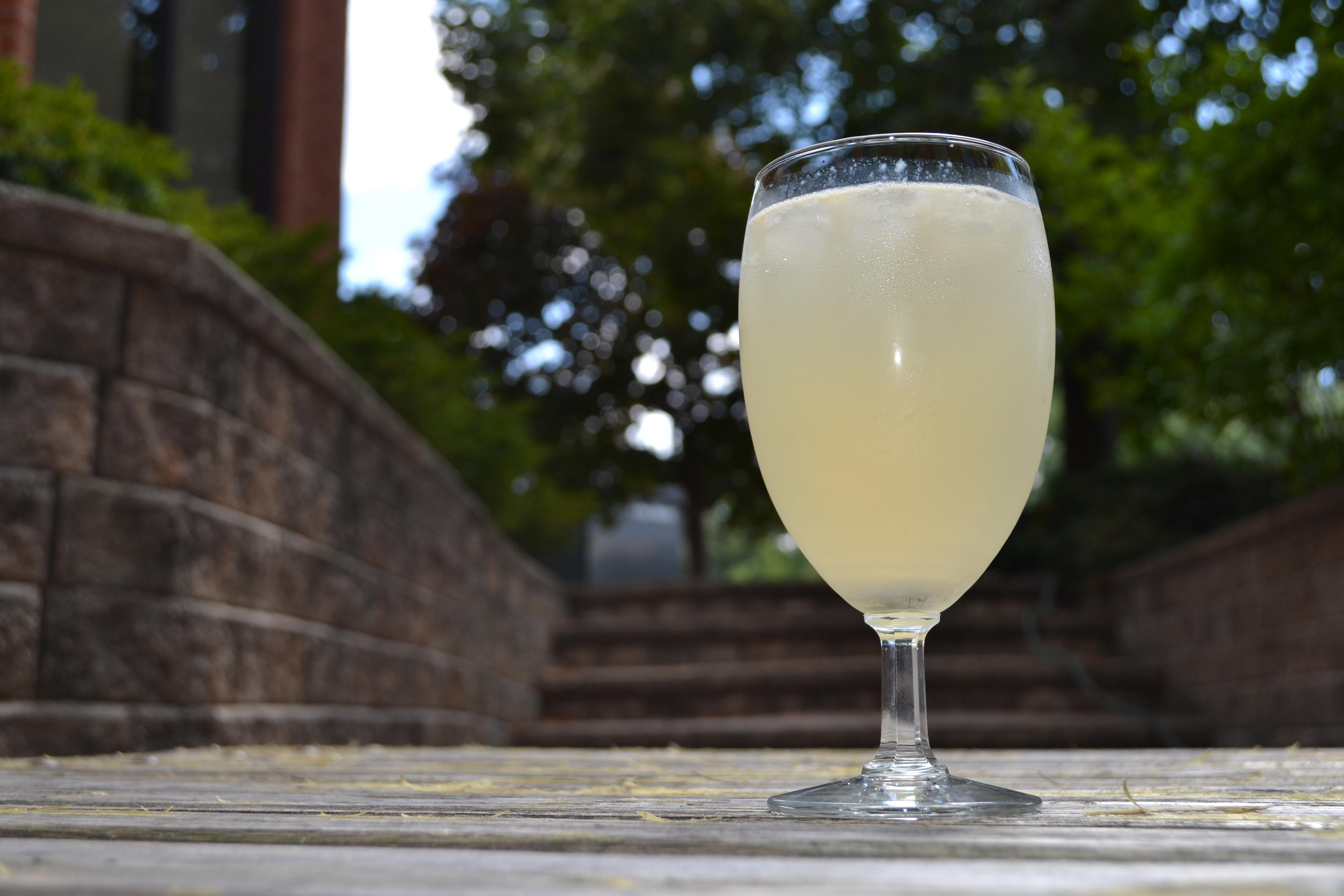 The Null and Void cocktail, inspired by Thomas Hoyne. (Erica Gunderson / Chicago Tonight)
The City Council and most city departments were cool with it, but the incumbent, Harvey Doolittle Colvin, and the city comptroller were not so cool with it. Colvin refused to leave office, claiming the election was illegal under the Cities and Villages Act of 1872, which moved election dates from November to April and lengthened the mayoral term from one to two years. Thus Colvin felt he was entitled to a second year as mayor. What's odd about this is that even though the act technically went into effect in 1872, it was not officially invoked until after Hoyne had won the election in 1876 – which appeared to be politically mischievous to say the least.
The Cook County Circuit Courts subsequently found that the April election was, in fact, illegal and declared it null and void. A special election was held and both Hoyne and Colvin lost to the Republican candidate, Monroe Heath.
But fret not: Hoyne was still paid for his time as not-mayor of Chicago. That surely took the sting out of the whole affair.
For the Null and Void, we've created a nearly-clear cooler for the nearly-Mayor Thomas Hoyne: vodka, St. Germain, lemon, and soda. It may not look like much, but you'll still pay if you overdo it.
NULL AND VOID
1.5 oz. vodka
1 oz. St. Germain
1 oz. lemon juice
Soda water
Shake first three ingredients in a cocktail shaker with ice. Strain into Collins glass and top with soda water.
---
More from this series: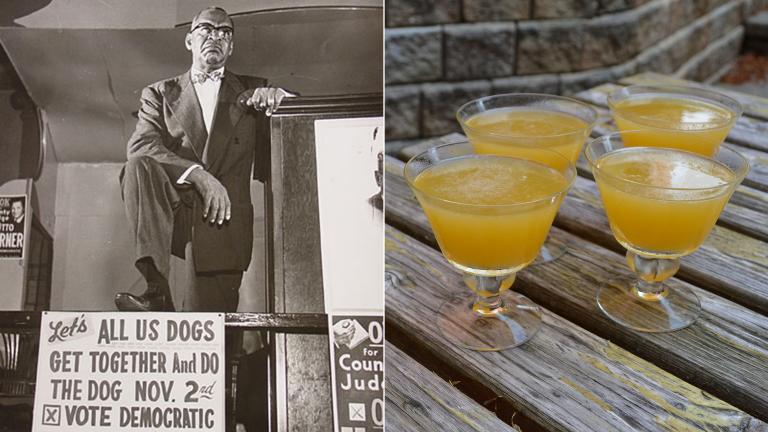 The Submachine
Aug. 19: Our latest cocktail, inspired by Chicago boss William Dawson, brings north and south together with the sweet peaches of Dawson's ancestral Georgia and the Irish whiskey of Chicago's rough politics.
---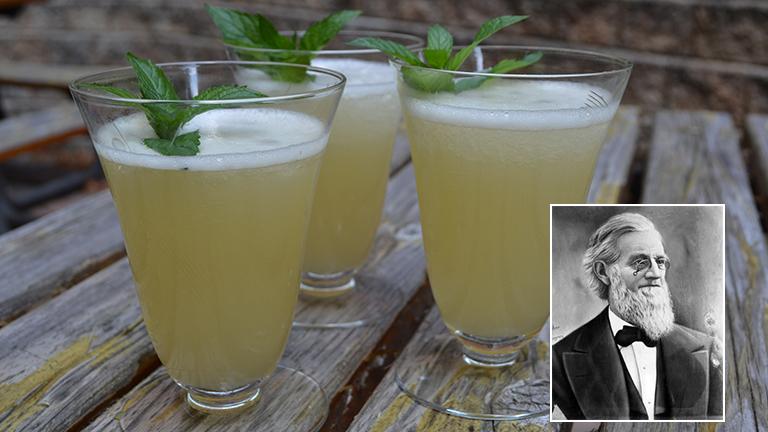 Bridgeport's Revenge
Aug. 12: Levi Boone was arguably one of the most disliked mayors in Chicago history for his crackdown on immigrants and alcohol. He inspires a frosty, boozy melting pot of Americana.
---
Cautionary Tale
Aug. 5: One-term Mayor Michael Bilandic's downfall in 1979 has become a cautionary tale to future would-be mayors of Chicago: Always make sure the snow gets plowed. His chilly defeat inspired this iced cocktail.
---
July 29: William Hale "Big Bill" Thompson was arguably the most corrupt politician Chicago has ever seen. He inspires a bourbon-based cocktail topped off with a taste of Chicago.
---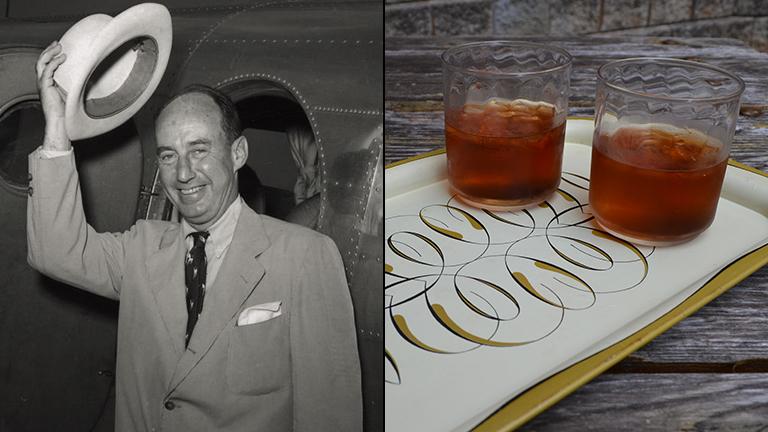 Original Chicago Cocktail: Old Shoe
July 22: It's never been easy or popular in America to be an egghead. Just ask Adlai Stevenson, who once remarked, "the way of the egghead is hard." For a drink befitting Stevenson's balance and brainpower, we create the Old Shoe from equal parts Old Tom gin, vermouth and applejack.
---
July 15: We honor Anton Cermak's immigrant story with a Chicago-brewed Czech pilsner, Revolution Brewing's Rev Pils, and spike it with the spirit of a more recent group of Chicago immigrants: tequila.
---
July 8: We toast Chicago's first mayor with a drink that gives a nod to William B. Ogden's influence on city bridges and railroads: the Boilermaker.
---
July 1: This week, we raise a glass to five-time U.S. Congressman and two-time U.S. Sen. Paul Simon, the O.G. hipster of the Senate, with a new twist on an old-school cocktail.
---
June 24: Longtime U.S. Congressman Dan Rostenkowski famously called Chicago politics "blood sport." We raise a glass to one of Chicago's own with a Polish twist on a classic cocktail.
---
June 17: Whether it was dancing with a polka queen or meeting with protesters, Mayor Harold Washington was always smiling. We celebrate Chicago's first and so far only African-American mayor with the signature drink, How's Harold?
---
June 10: Chicago's early history has a surprising amount of Kentucky in it, including five-time Chicago Mayor Carter Henry Harrison. We honor Harrison's old Kentucky home by putting a Chicago spin on the classic mint julep.
---
June 3: Forty years after Richard J. Daley's death, Chicago still identifies itself with the man who steered it for more than two decades. Belly up to the bar and get a little taste of Chicago's spirited history: an Irish whiskey and smoky mezcal blended drink.
---
May 27: Following a whopper of a blizzard in 1979, Sauganash native Jane Byrne narrowly upset Mayor Michael Bilandic for the Democratic mayoral nomination. Belly up to the bar and get a little taste of Chicago's spirited history: a frosty milkshake spiked with whiskey and vodka.
---
May 20: For our second installment, we're saying "cheers" with the Lord of the Levee drink, inspired by Aldermen "Bathhouse" John Coughlin and Michael "Hinky Dink" Kenna.
---
May 13: Belly up to the bar and get a little taste of Chicago's spirited history. We're raising a glass to Michael "Hinky Dink" Kenna, who famously crowed "Chicago ain't no sissy town."
---