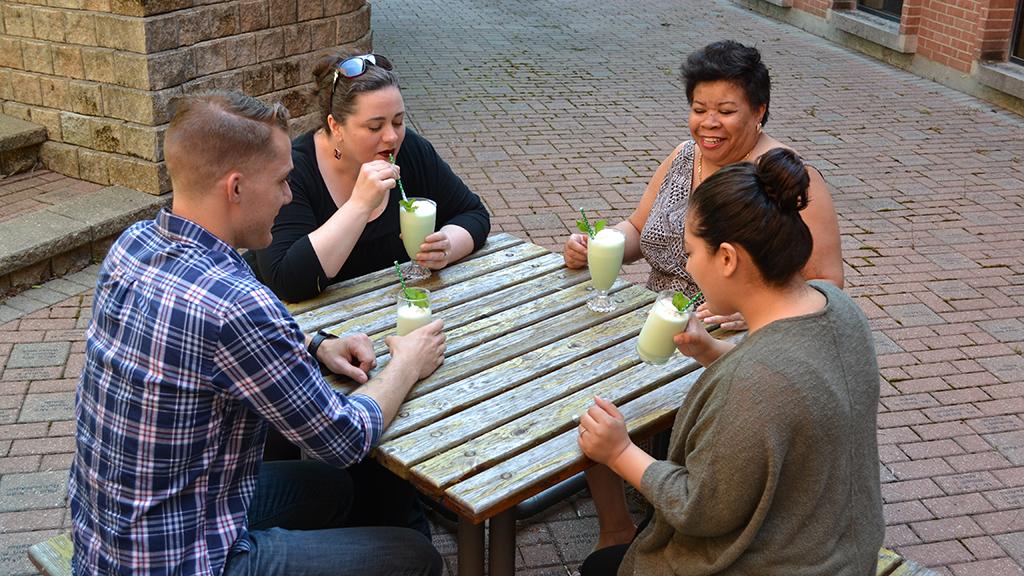 They say it's always 5 o'clock somewhere, but given Chicago's boozy history, we think it's fair to say that it's always 5 o'clock in Chicago. That's why this summer we're raising a glass to the Chicago spirit each Friday by sharing original cocktail recipes that celebrate some of Chicago's most colorful politicians.
Belly up to the bar and get a little taste of Chicago's spirited history.
Jane Byrne (1933-2014)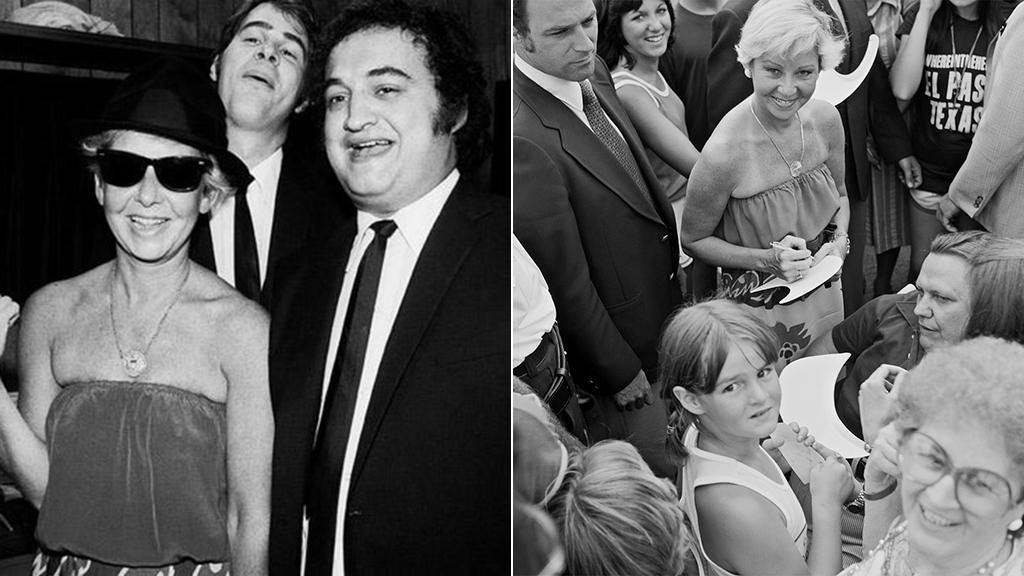 Jane Byrne photographed at left by Paul Natkin; and at right by David Gremp.
Sauganash native Jane Byrne was the very definition of Chicago tough. In her own words, she "beat the whole goddamn Machine single-handed" in 1979 when she narrowly upset pro-tem Mayor Michael Bilandic (the man who fired her two years earlier) for the Democratic mayoral nomination after a whopper of a blizzard snowed in the city and soured Chicagoans on Bilandic's performance.
Byrne went on to clobber her Republican opponent and became Chicago's first and (so far) only "woman on five" from 1979 to 1983.
Even though she began her career with the city as a protégé of Boss Daley, her one-term tenure as mayor was turbulent – union strikes and battles with the Machine, which she called "the evil cabal," tested her mettle. Around City Hall, her rivals referred to her as "that skinny bitch" and "Mayor Bossy."
Still, much of modern Chicago was shaped by her hand – literally, in the case of the infamous Lake Shore Drive S-curve, which Byrne straightened out. She's also remembered for championing what became the city's signature summer event, Taste of Chicago; for pushing development in the Loop and at Navy Pier; and for living in a Cabrini Green apartment to expose the housing project's decayed condition.
Since Byrne's tenure began with an assist from the Blizzard of 1979, a frosty milkshake seems appropriate. We galvanize it with shots of Irish whiskey and vanilla vodka, and tint it (Cabrini) green with crème de menthe. We like it served in a tall glass with a whipped cream coif.
Like Her Honor Da Mare, it's pretty tough. Cheers!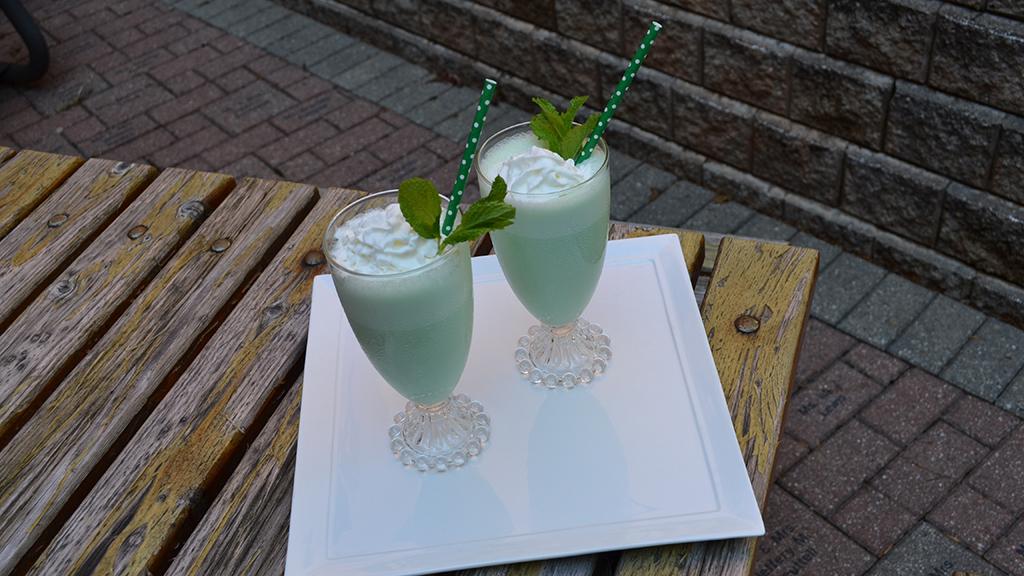 MAYOR BOSSY
1 cup vanilla ice cream
½ cup milk (less for a thicker shake)
1 oz. Irish whiskey
½ oz. vanilla vodka
1 oz. crème de menthe
Whipped cream
Mint sprig
Blend ice cream, milk, whiskey, vodka, and crème de menthe in a blender until smooth. Pour into tall glass. Top with whipped cream and garnish with mint sprig.
---
Sign up for our morning newsletter to get all of our stories delivered to your mailbox each weekday.
---
More from this series
Original Chicago Cocktail: Lord of the Levee
May 20: For our second installment, we're saying "cheers" with the Lord of the Levee drink, inspired by Aldermen "Bathhouse" John Coughlin and Michael "Hinky Dink" Kenna.
---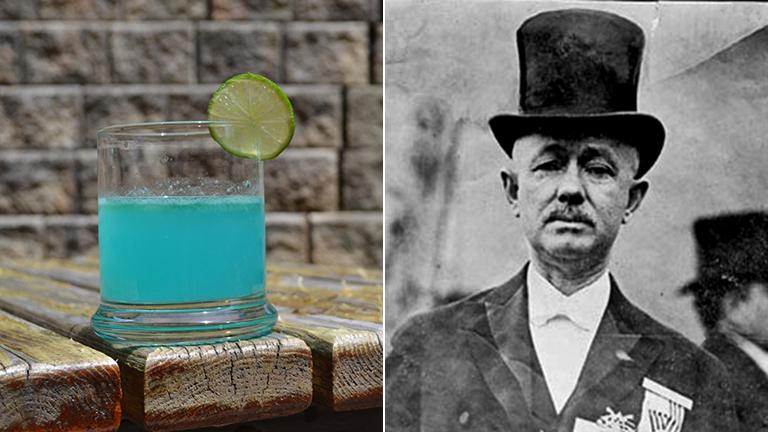 Original Chicago Cocktail: The Hinky Drink
May 13: Belly up to the bar and get a little taste of Chicago's spirited history. We're raising a glass to Michael "Hinky Dink" Kenna, who famously crowed "Chicago ain't no sissy town."
---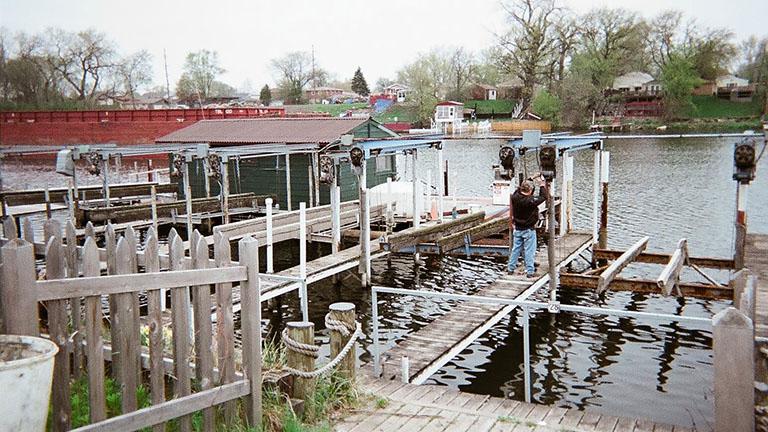 Ask Geoffrey: How Do You Make the Popular Downscope Cocktail?
March 23: For decades, a cocktail called the Downscope was served up at Skipper's Marina on the Calumet River. Its recipe was a closely guarded secret, until now. Geoffrey Baer tells us what's up with the Downscope and answer other viewer questions on this edition of Ask Geoffrey.
---