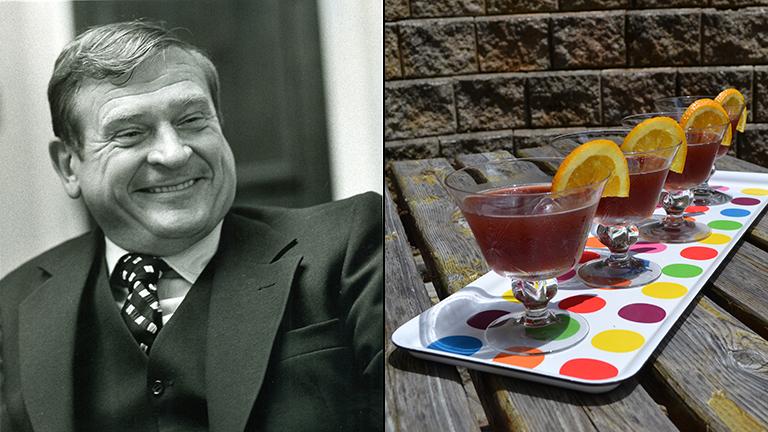 They say it's always 5 o'clock somewhere, but given Chicago's boozy history, we think it's fair to say that it's always 5 o'clock in Chicago. That's why this summer we're raising a glass to the Chicago spirit each Friday by sharing original cocktail recipes that celebrate some of Chicago's most colorful politicians.
Belly up to the bar and get a little taste of Chicago's spirited history. More from this series: Kentucky Colony, How's Harold?, The Man on Five, The Hinky Drink, Lord of the Levee and Mayor Bossy.
Dan Rostenkowski (1928 – 2010)
Longtime U.S. Congressman and possessor of one of the all-time great heads of political hair Dan Rostenkowski famously called Chicago politics "blood sport." He carried that arm-twisting, wheeling-and-dealing spirit of Chicago politics with him to Washington, a spirit that served him well – until it didn't.
Born in 1928 to Polish immigrants, Rostenkowski was raised on Chicago politics. His father, known as "Big Joe Rosty," was the alderman and committeeman of the North Side 32nd Ward. Rostenkowski inherited the committeeman position from Big Joe and held it throughout his political career.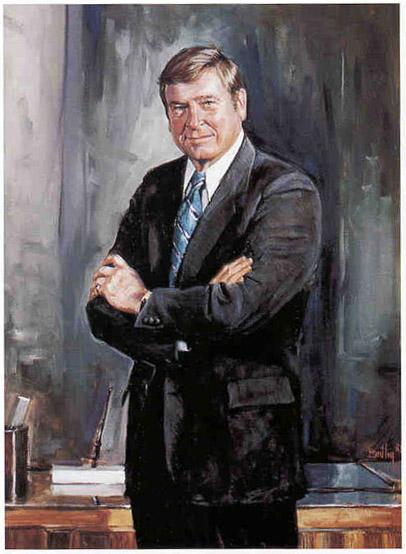 Rostenkowski was elected to the Illinois House of Representatives in 1952 at the tender age of 24, while he was still a Loyola University student. He was elected a U.S. Representative in 1959 and went on to serve for 36 years, developing a reputation on the Hill for being likeable, earnest, and utterly trustworthy. Rostenkowski served as chairman of the powerful Ways and Means Committee and on the Joint Committee on Taxation, where he helped move along the 1986 Tax Reform Act under the Reagan administration.
Rostenkowski introduced the rest of the country to long Polish surnames when he made a televised speech stumping for a "simple and fair" tax system that "gives real relief for middle-income taxpayers." He asked viewers to send him letters asking for tax reform, saying, "Even if you can't spell Rostenkowski, put down what they used to call my father and grandfather: Rosty. Just address it to R-O-S-T-Y, Washington, D.C." (Chicagoans probably didn't need help spelling Polish names by then.)
That mouthful of a name soon became synonymous with corruption in a classic example of "you can take the congressman out of Chicago, but you can't take the Chicago out of the congressman." In 1992, Rostenkowski was caught in a bizarre scandal – he bought $22,000 worth of postage stamps with public money and converted them to cash. (Imagine what scheme he could've concocted with "forever" stamps!) He was later charged with 17 counts of abusing his congressional payroll, misusing expense accounts to buy fine china and crystal, misusing personal vehicles and paying for them with public funds, and obstruction of justice – all while he carried on his re-election campaign. The scandalized working-class Chicagoans who had sent him to D.C. 18 times finally voted him out.
Rostenkowski cut a deal and pled guilty to only two counts of mail fraud, spending a total of 15 months in prison. He was pardoned by President Clinton in December of 2000. Ten years later, he died at age 82 in the 32nd Ward home his grandfather had built. Rosty lived his entire life in that home.
One last note. The congressional seat that Rostenkowski vacated was taken up later by another great head of political hair with a tough-to-spell name and questionable ethics: the one and only Rod Blagojevich. We just don't learn, do we, Chicago?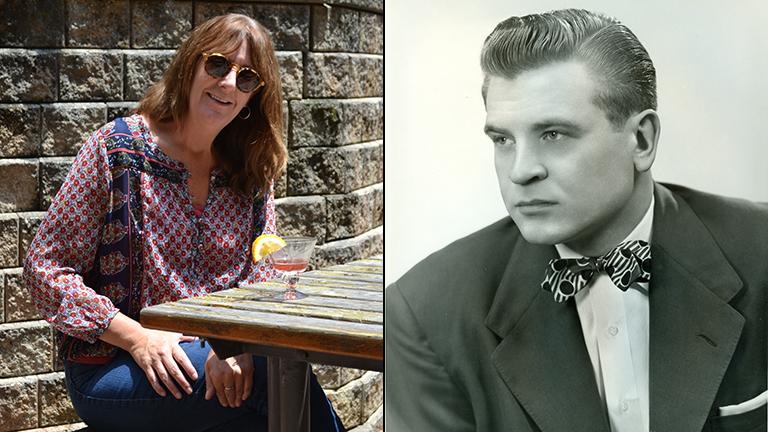 For the Blood Sport, we put a Polish twist on the classic Blood and Sand cocktail by replacing bourbon with herbal Gorzka vodka–look for it in your local Polish liquor store. Blood orange juice and the spicy, ruby-red liqueur cherry Heering give it a visceral look worthy of our fair city's political reputation. Cheers!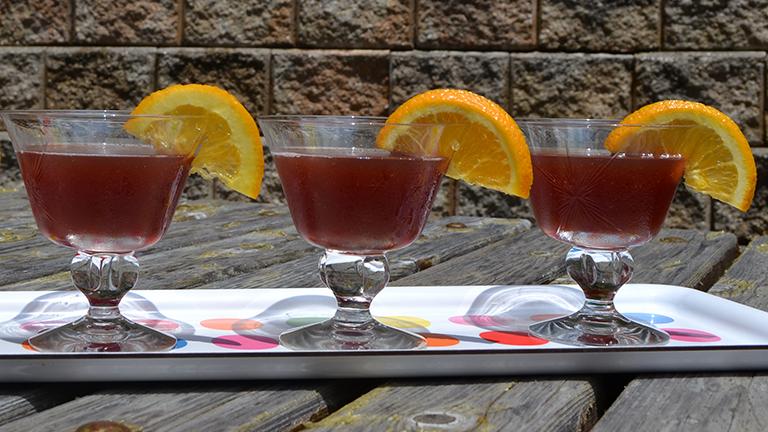 BLOOD SPORT
.75 oz. Gorzka vodka
.75 oz. sweet vermouth
.75 oz. cherry Heering
.75 oz. blood orange juice
.25 oz. lemon juice
Add ingredients to cocktail shaker and fill with ice. Shake and strain into a fine crystal glass (or a tin cup, depending on your incarceration status). Garnish with an orange wedge.
---
Sign up for our morning newsletter to get all of our stories delivered to your mailbox each weekday.
---
More from this series: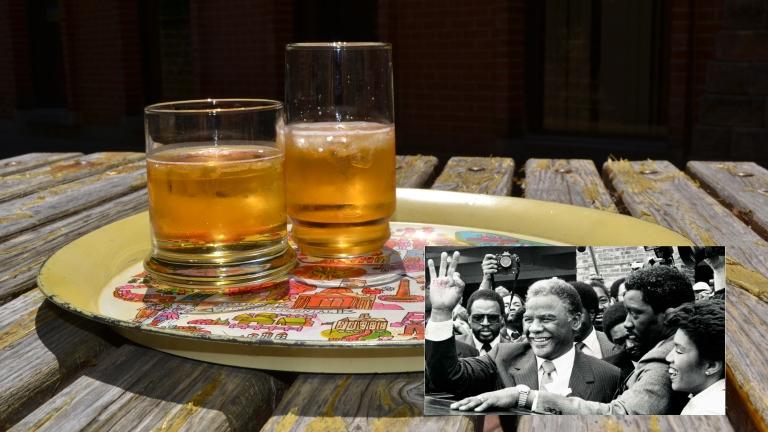 Original Chicago Cocktail: How's Harold?
June 17: Whether it was dancing with a polka queen or meeting with protesters, Mayor Harold Washington was always smiling. We celebrate Chicago's first and so far only African-American mayor with the signature drink, How's Harold?
---
Original Chicago Cocktail: Kentucky Colony
June 10: Chicago's early history has a surprising amount of Kentucky in it, including five-time Chicago Mayor Carter Henry Harrison. We honor Harrison's old Kentucky home by putting a Chicago spin on the classic mint julep.
---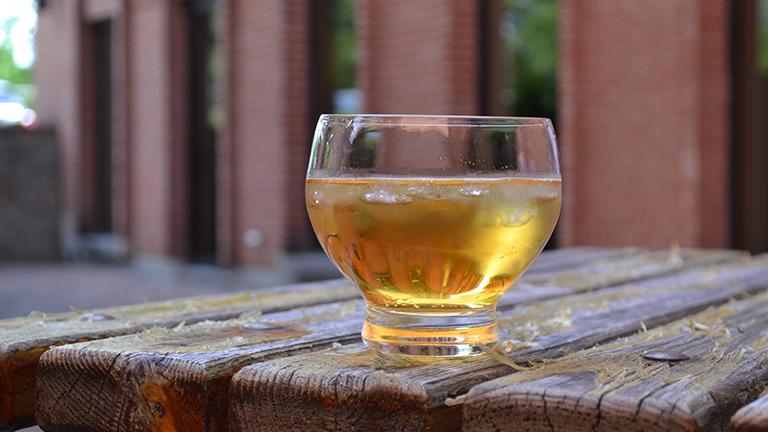 Original Chicago Cocktail: The Man on Five
June 3: Forty years after Richard J. Daley's death, Chicago still identifies itself with the man who steered it for more than two decades. Belly up to the bar and get a little taste of Chicago's spirited history: an Irish whiskey and smoky mezcal blended drink.
---
Original Chicago Cocktail: Mayor Bossy
May 27: Following a whopper of a blizzard in 1979, Sauganash native Jane Byrne narrowly upset Mayor Michael Bilandic for the Democratic mayoral nomination. Belly up to the bar and get a little taste of Chicago's spirited history: a frosty milkshake spiked with whiskey and vodka.
---
Original Chicago Cocktail: Lord of the Levee
May 20: For our second installment, we're saying "cheers" with the Lord of the Levee drink, inspired by Aldermen "Bathhouse" John Coughlin and Michael "Hinky Dink" Kenna.
---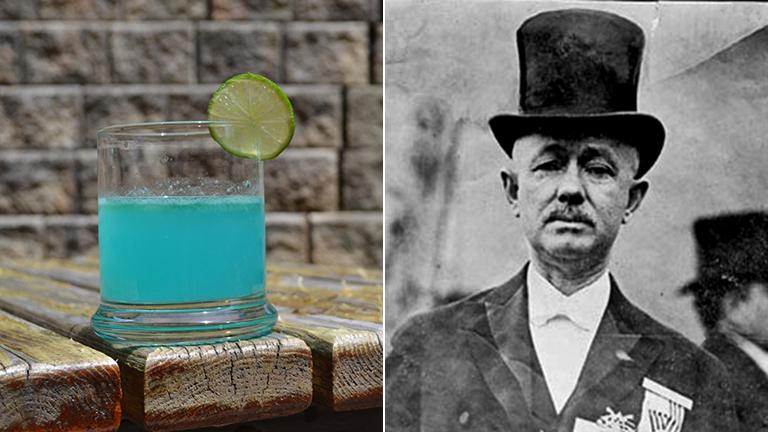 Original Chicago Cocktail: The Hinky Drink
May 13: Belly up to the bar and get a little taste of Chicago's spirited history. We're raising a glass to Michael "Hinky Dink" Kenna, who famously crowed "Chicago ain't no sissy town."
---