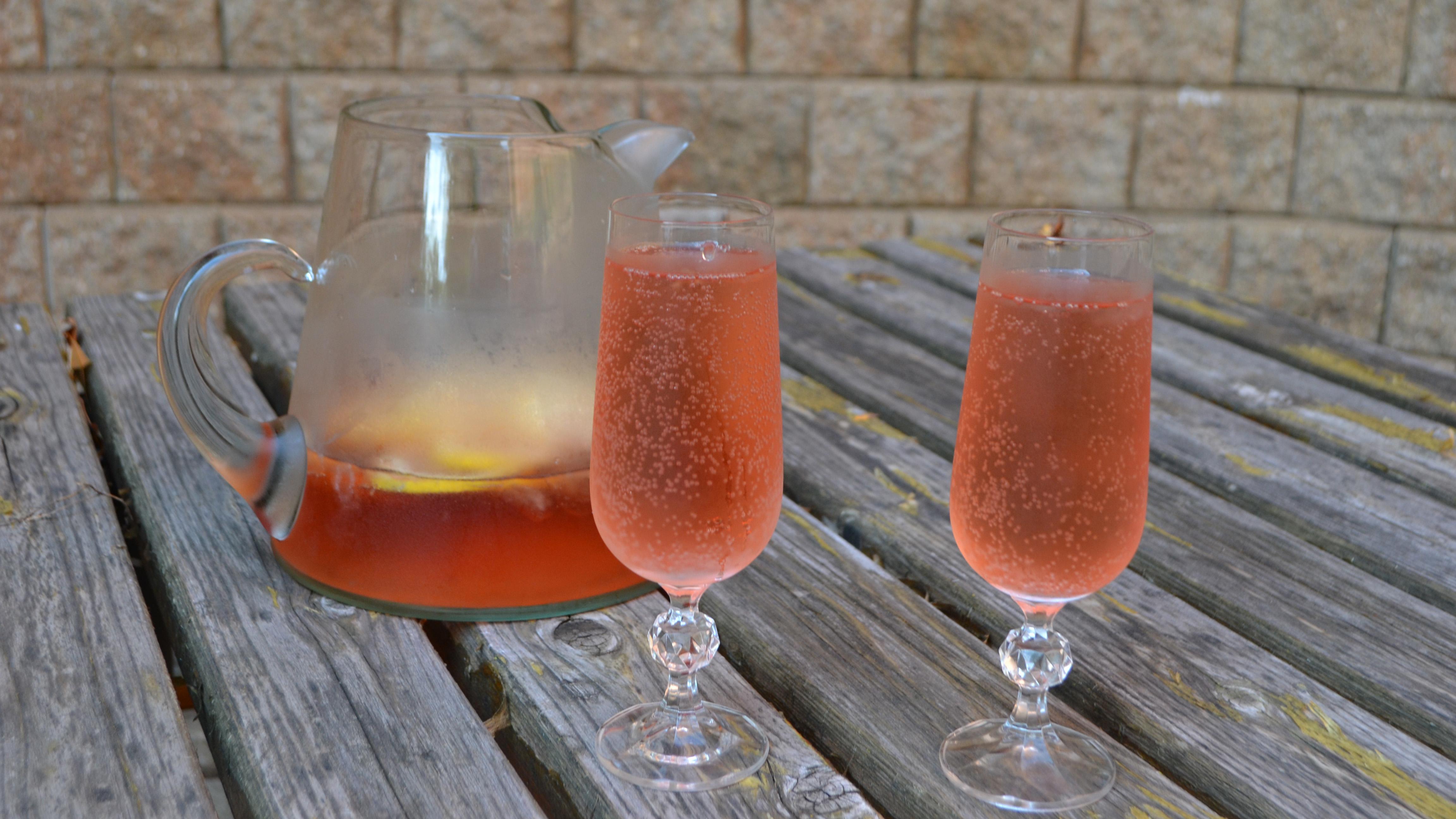 Cheers, Chicago! Our town loves its history as much as its hooch, so we're back for another round of cocktails that celebrate Chicago's finest – or most infamous. This summer, we're toasting 13 women of Chicago's past with original cocktail recipes.
Join us every week for a historical happy hour!
Minna Everleigh, 1866-1948, and Ada Everleigh, 1864-1960
The Everleigh sisters made a fortune in the City of Big Shoulders by parting its knees.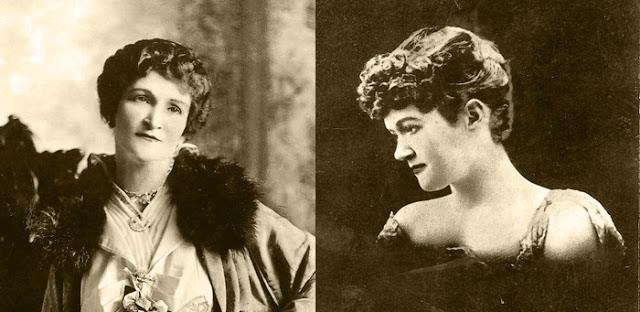 Ada and Minna Simms were born two years apart in Greene County, Virginia to a well-to-do family whose fortunes took a hit in the aftermath of the Civil War. Both sisters went on to marry, and both fled abusive husbands to become touring actresses, adopting the surname "Everleigh," inspired by their grandmother's habitual letter valediction of "Everly Yours." When their acting hopes fizzled, they turned to prostitution to pay the bills. In time, they promoted themselves to management, eventually running a brothel in Omaha, Nebraska.
In 1899, the sisters came to Chicago on the advice of a D.C. madam, who suggested that Chicago was a place where men with more money than morals were thick on the ground. Ada and Minna bought a working brothel in the notorious Levee District at 2131-2133 S. Dearborn St. They gave the 50-room mansion a complete makeover, lavishing it in silk drapery, Oriental rugs, gold cuspidors, a gold piano, and perhaps most importantly, brass beds.
Ada took charge of operations, recruiting talent from all corners to become what the sisters called their "butterflies," whom they expected to be well-read, charming, sober, attractive – and experienced. "I talk with each applicant myself," she said. "She must have worked somewhere else before coming here. We do not like amateurs."
Minna provided the club's sparkle, handling the marketing and networking necessary to attract clientele who could afford their extravagantly-priced services. (At a time when a good weekly wage was $6, dinner – and only dinner, at a table for one – at the Everleigh Club was $50.) And while Minna was the bubbly one, she was no slouch when it came to practical matters. "You have the whole night before you, and one $50 client is more desirable than five $10 ones," she advised her butterflies. "Less wear and tear."
The Everleigh Club's guest list reads like a who's who of Chicago men. Local regulars included writer Theodore Dreiser, columnist Ring Lardner, boxer Jack Johnson and department store heir Marshall Field Jr. – some say Field was shot at the club while partaking in services and relocated to his home to spare him the scandal. He later died of his wounds, which was probably a wound to the Everleigh Club's bottom line.
The club's renown brought in plenty of foreign visitors, too. When Prince Heinrich of Prussia spent an evening with the Everleighs, the custom of drinking champagne from a lady's slipper was born when a dancer's slipper fell off and one of the Prince's footmen gamely filled it with bubbly and took a swig.  In other words, they got up to some weird business at the Everleigh Club, and since weird will cost you, business was very, very good.
Ultimately, the Club's fame led to its unhappy ending. While the sisters were allowed to operate by greasing the palms of the police and politicians, when a brochure advertising the club landed in the palm of Mayor Carter Harrison Jr. in 1911, he was shocked to find that prostitution was going on in Chicago, and he ordered it shuttered.
But don't worry about the Everleigh sisters – they made their nut. As the hammer was falling, Minna swanned, "If the ship sinks we're going down with a cheer and a good drink under our belts, anyway." They left the Levee with over a $1 million in cash and assets and relocated to the West Side, where they were driven out by disapproving neighbors. So, they changed their names one last time, lifted their skirts and headed to New York City, where they started a neighborhood poetry club. That must have been some poetry.
The Club was only around for a decade, but by some accounts they had a lasting effect on the American lexicon of sexual slang. One of their butterflies, whom they called Suzy Poon Tang, was reportedly such a gifted employee that she inspired a term – we'll let you figure out which one. And the Everleigh Club's highfalutin status meant a man could crow that he was going to "get Everleighed," perhaps providing the origin of the phrase, "get laid."
A tipple worthy of the Everleighs could only begin with champagne, although we skip the slipper and serve it in a flute. Pomegranate liqueur tints it a ladylike pink and a mix of spiced and white rums adds panache. Mix it in a pitcher or punch bowl and get your butterflies together for a most decadent party. Cheers!
Butterfly Punch
¼ cup spiced rum
½ cup white rum
½ cup pomegranate liqueur
1 large lemon, thinly sliced
1 bottle chilled demi sec Champagne
Stir first three ingredients together in pitcher or punch bowl with ice. Add Champagne and stir gently once more. 
---
Related stories: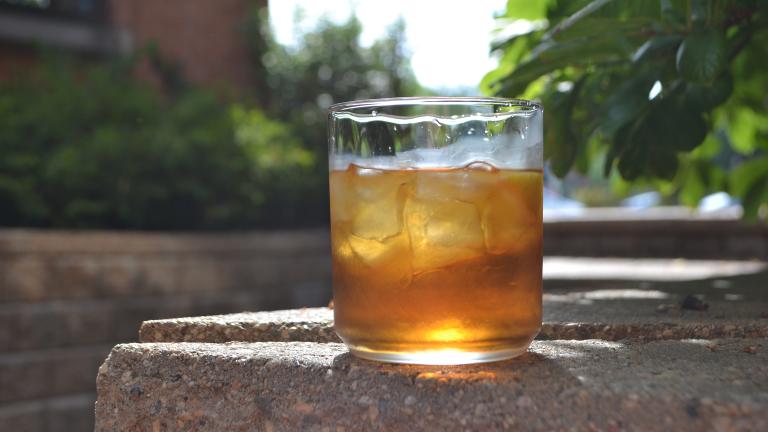 Historical Happy Hour: A Toast to Alice Peurala
July 21: For decades, the steel industry forged Chicago's industrial spine. Now, we forge a no-nonsense drink for the no-nonsense lady who brought the titans of steel to their knees.
---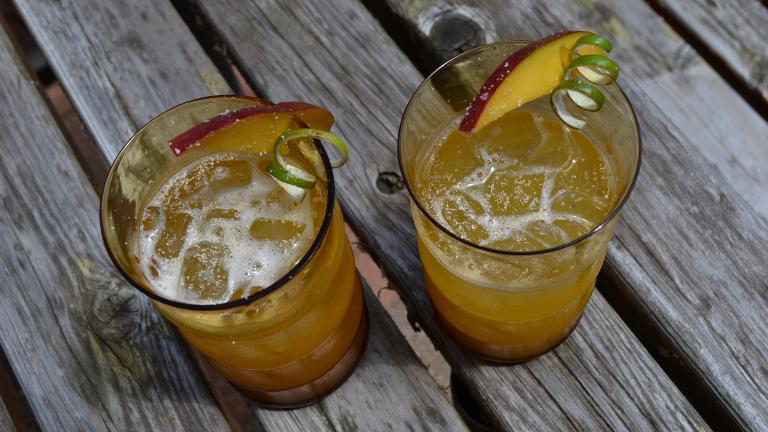 Historical Happy Hour: A Toast to Marion Mahony Griffin
July 14: We raise a glass to one of the first female architects in the U.S. with a rum-based sipper that creates beauty from the sour, the bitter and the strange.
---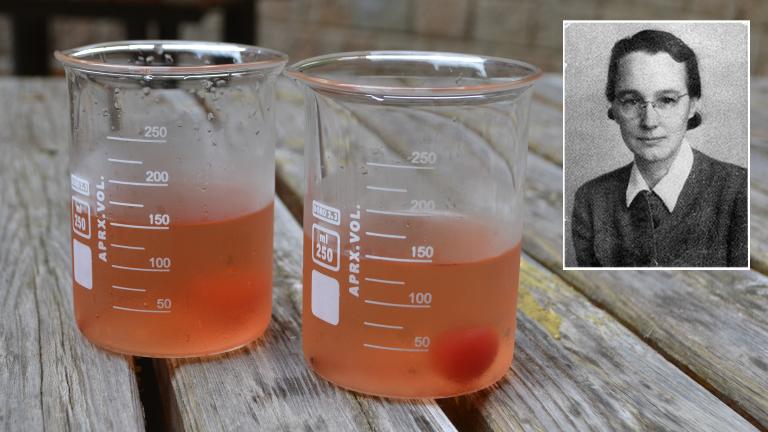 Historical Happy Hour: A Toast to Myrtle Bachelder
July 7: We toast the analytical chemist and former South Side resident by switching up the elements of a classic Manhattan.
---