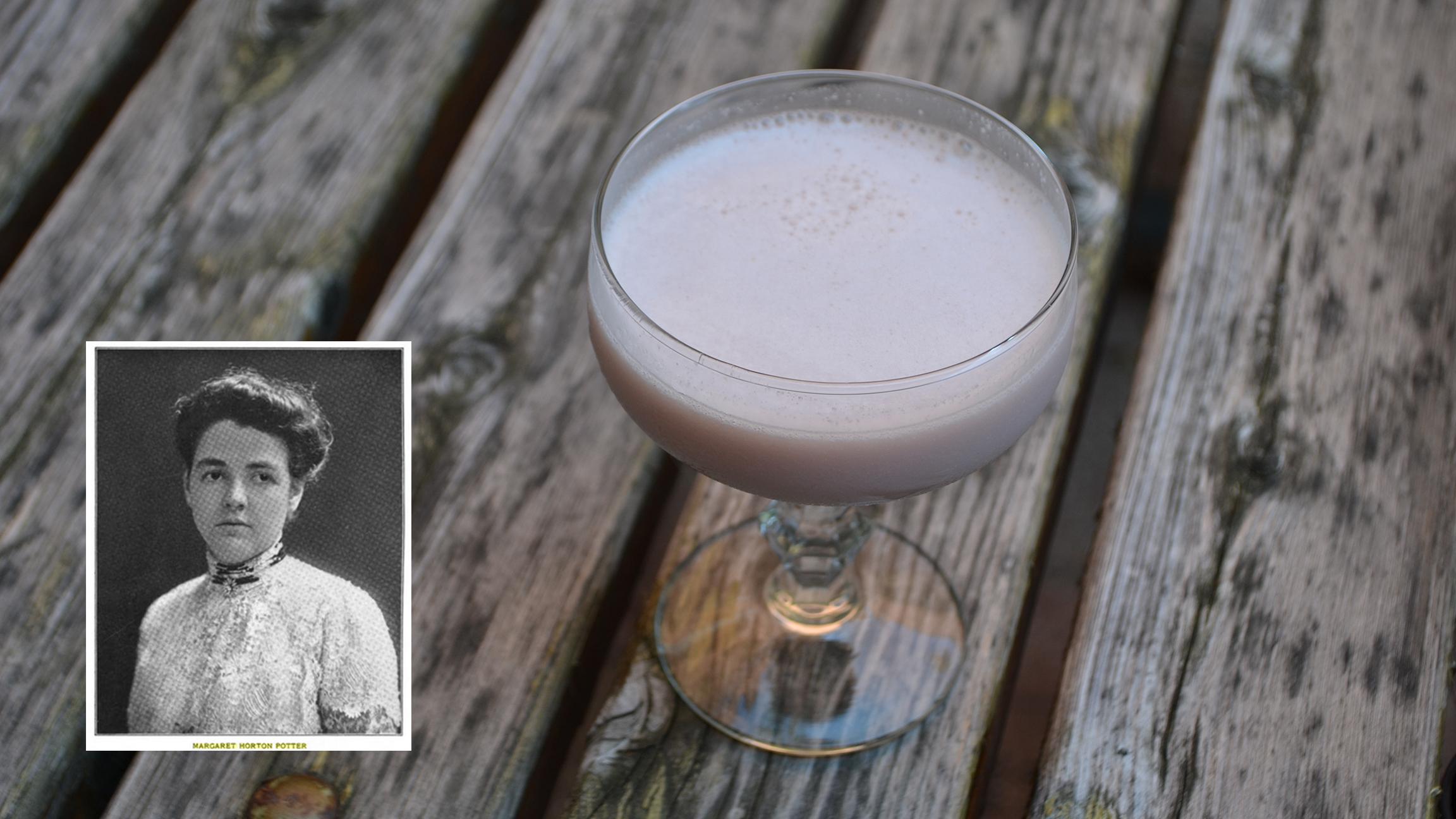 Cheers, Chicago! Our town loves its history as much as its hooch, so we're back for another round of cocktails that celebrate Chicago's finest – or most infamous. This summer, we're toasting 13 women of Chicago's past with original cocktail recipes.
Join us every week for a historical happy hour!
Margaret Horton Potter (1881 – 1911)
Spoiler alert: the heroine of this story dies young at the end. But she makes a lot of fun trouble on the way there.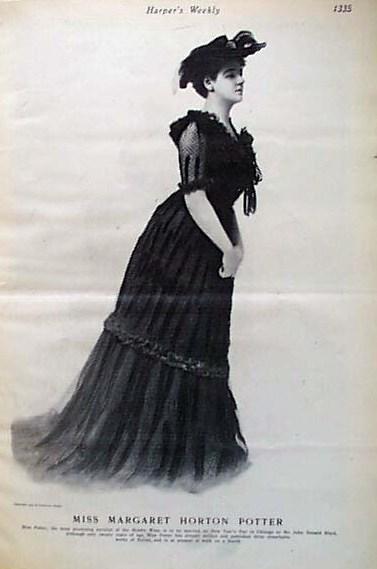 Margaret Horton Potter was the daughter of Orrin W. Potter, a steel baron who was one of Chicago's first millionaires. From the start, young Miss Potter was a virtual word machine. At 12 she published a book of verse for her friends, as your standard seventh grader does. But it wasn't until the ripe old age of 16 that she really ripped the cover off, publishing a novel titled "The Social Lion" that was little more than a thinly veiled account of Chicago's social whirl – the very same social whirl in which Miss Potter was raised. The book had it all – drunken clergy, carousing vaudeville dancers, champagne revels, gambling – and every character was a regular in the society pages. The novel so upset her family, who presumably were getting a lot fewer invitations to champagne revels, that her father immediately scooped up every copy he could find and destroyed them along with the printing plates, thus erasing the book from the public interest. Just kidding – of course that made the book more irresistible than ever and made the precocious Miss Potter a household name in Chicago.  
So how do you follow up such a splashy debut? With a dry historical work, of course. At 19, Potter churned out another lengthy tome, this one about King Arthur and his knights, titled "Uncanonized." In the foreword, she pleaded with prospective readers not to prejudge her book based on its dusty subject matter: "If the character of King John of England, as presented in the following pages, shall be found to differ somewhat materially from the current and conventional ideas of him, the reader is requested to attribute the variation not to mere license of historical romance, but rather to earnest conviction, resulting from a careful and minute study of his life and reign on the part of the author."
Plot twist: it wasn't really about King Arthur. It was another cleverly concealed exposé of Chicago society. And so were her next novels, as were the handful of plays she wrote. Some of her works were deemed so racy – one particularly salacious novel featured a hero who had a premarital dalliance with a comely lass, honorably extended an offer of marriage that she rejected, and then attempted a reunion with her years later, only to be blackmailed by his lady fair – that they were banned by some public libraries.
(Side note to audience: it's a little bit tough to get past the layers of euphemism in reviews of her work. One of her books was reviewed as being more shocking than George Bernard Shaw's "Mrs. Warren's Profession," and the remark was made as though the reader would of course understand the reference without the reviewer having to say explicitly what that play was about. Perhaps the rest of the world is better read in Shaw's work than this boozy history series, but we had to look it up. The titular Mrs. Warren was a prostitute.)
Foreshadowing: Even after the success of her second novel, Potter continued to write like she was on borrowed time. By the time she was 24, young Miss Potter had penned more than some famous authors do in a lifetime – 10 novels and a handful of plays. Critics hated them, condemning them as the somewhat hilariously termed "broad novels" – probably similar to what modern-day critics dismiss as "chick lit."
But then as now, readers snapped them up and clamored for more.
At 21, Potter was married off to the son of a prominent general. After eight years he divorced her, citing habitual drunkenness, and she was shipped off to a sanatorium after a nervous breakdown (which at least one newspaper attributed to her abundance of creativity, something delicate lady brains are simply not equipped to handle – sad).
According to her brother, she became addicted to morphine while institutionalized, and a few months after she was paroled to his care, she (some speculated intentionally) overdosed on chlorodyne pills. She died at 30 in her room at the Chicago Beach Hotel.
It might seem a bit distasteful to memorialize Potter with a cocktail given her history, but we're only doing it once a week – not nearly enough to be locked up, even if you are a lady. For Potter, we were inspired by the original pink drink – the Pink Lady – and boost its berry flavor with strawberry-infused vodka. But beware! It's easy to misjudge something so deceptively delicate.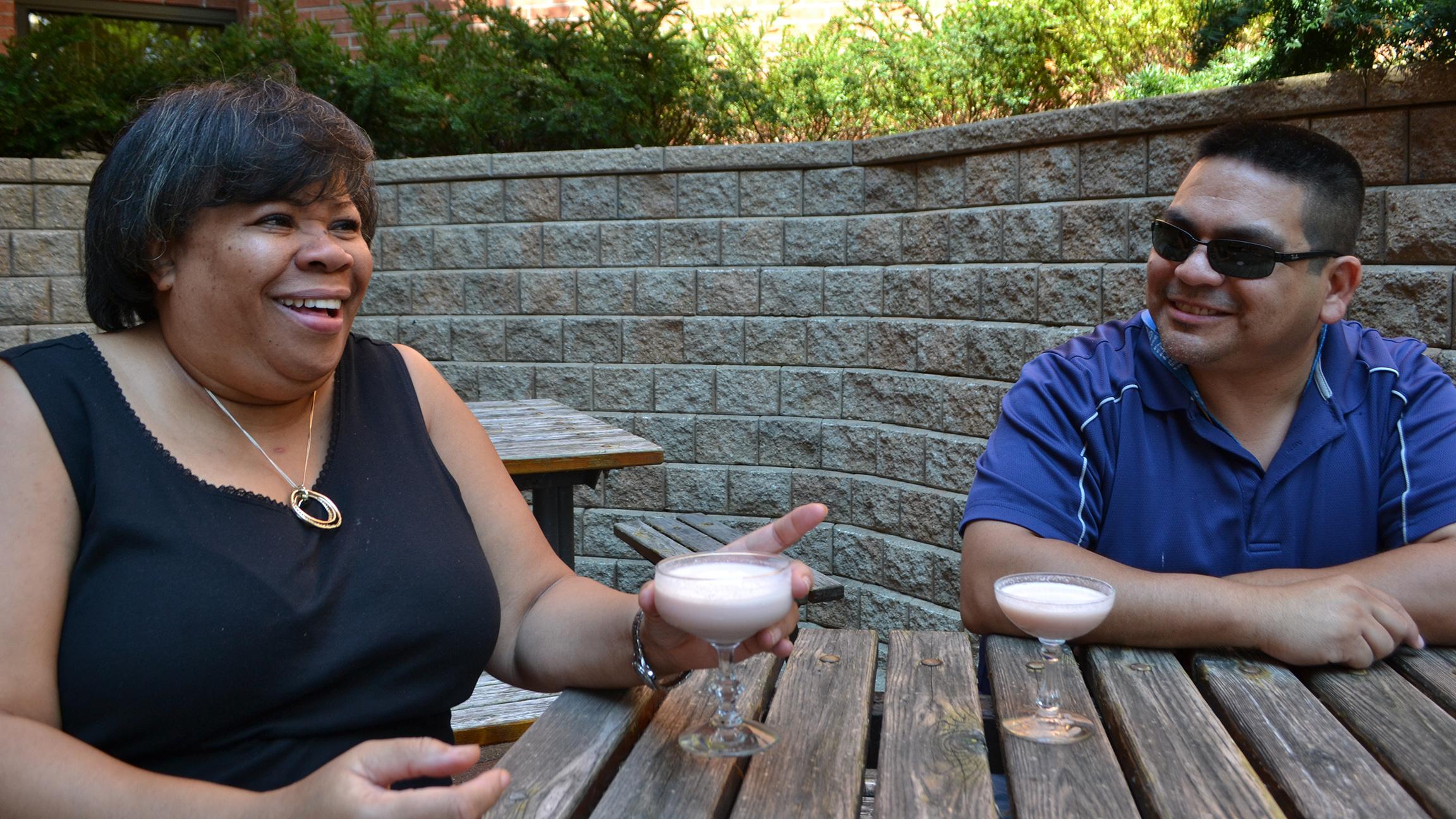 Pink Broad
2 ounces strawberry-infused vodka
1 egg white
½ ounce heavy cream
1 tsp grenadine
Shake vodka, egg white, cream, and grenadine in a cocktail shaker with ice and strain into a chilled coupe.
---
Related stories: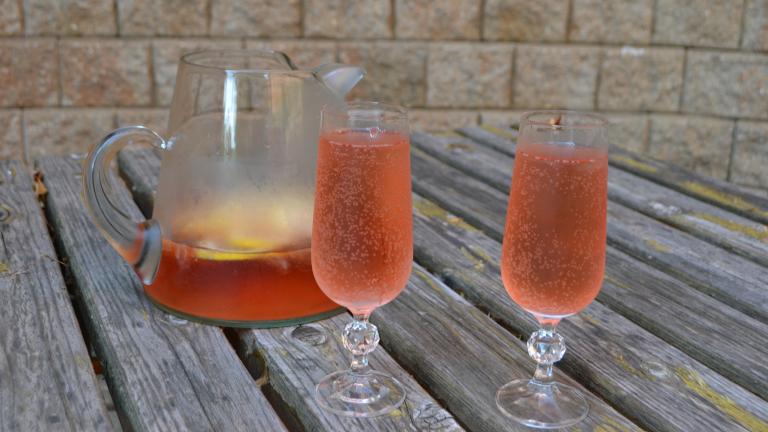 Historical Happy Hour: A Toast to the Everleigh Sisters
July 28: We raise a glass to a pair of sisters who made a fortune as brothel owners in the City of Big Shoulders with a ladylike drink.
---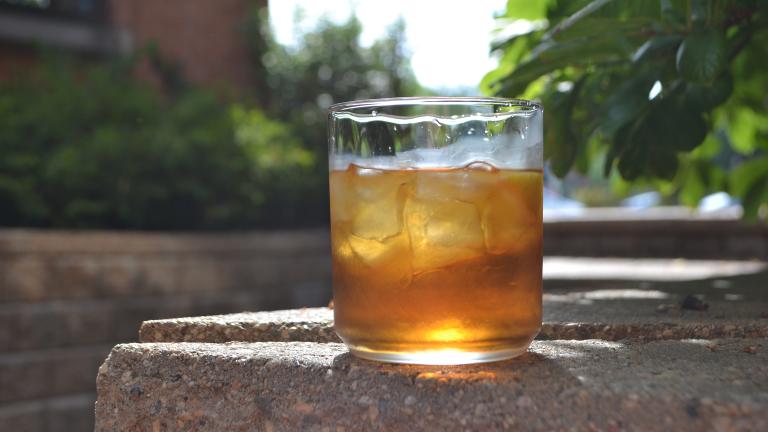 Historical Happy Hour: A Toast to Alice Peurala
July 21: For decades, the steel industry forged Chicago's industrial spine. Now, we forge a no-nonsense drink for the no-nonsense lady who brought the titans of steel to their knees.
---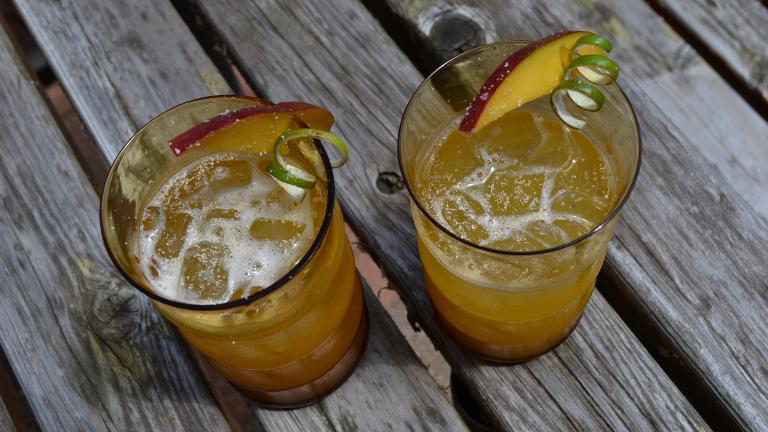 Historical Happy Hour: A Toast to Marion Mahony Griffin
July 14: We raise a glass to one of the first female architects in the U.S. with a rum-based sipper that creates beauty from the sour, the bitter and the strange.
---