They say it's always 5 o'clock somewhere, but given Chicago's boozy history, we think it's fair to say that it's always 5 o'clock in Chicago. That's why this summer we're raising a glass to the Chicago spirit each Friday by sharing original cocktail recipes that celebrate some of Chicago's most colorful politicians.
Belly up to the bar and get a little taste of Chicago's spirited history. More from this series: The Man on Five, The Hinky Drink, Lord of the Levee and Mayor Bossy.
Carter Henry Harrison 1825-1893
Chicago's early history has a surprising amount of Kentucky in it. Chief among the Bluegrass State's influences was Kentucky scion and five-time Chicago Mayor Carter Henry Harrison, who moved to the young city in the 1840s. A freshly-minted graduate of Yale Law, Harrison's loathing of slavery had become too great to bear. He arrived here to find another Kentuckian, plantation owner Henry Honore, had settled on Ashland Avenue near Union Park and many of his friends had followed.
Harrison also built his home on Ashland Avenue in this area, which became known as the Kentucky Colony. Many of its members went on to become prominent judges, politicians and businessmen with names you might recognize from Chicago's parks and streets: Tuley, Rogers and Waller, for starters.
Among his many notable qualities, our personal favorite is that Harrison was a champion of neighborhood saloons, which he allowed to operate freely throughout the city. But it wasn't just about the hooch for Harrison – the taxes from those saloons helped pay for hundreds of miles of streets and sewers during his administration. That's booze you can use.
In 1886, Harrison, a supporter of the burgeoning labor movement, appeared at a May Day rally in Haymarket Square to encourage a peaceful event. Shortly after he left the rally, though, a spurt of violence resulted in deaths of police officers and rally attendees alike, later called the Haymarket Massacre or Haymarket Riot, depending on who's telling the story. Harrison shouldered the blame for being soft on agitators, and at the end of his fourth term, Chicagoans voted in businessman John Roche.
But if there's anything Chicago likes, it's a comeback story. In 1893, as the Columbian Exposition was about to fling Chicago's doors open to the world, Harrison wanted back in – and Chicagoans were happy to return him to office. But just a couple of nights before the fair's closing festivities, a man who had been denied a city job entered Harrison's home on Ashland Avenue and shot him to death – an unfortunate example of what can happen when a Chicagoan is denied a patronage gig. The closing ceremonies were quickly cancelled and replaced with a memorial service for the fallen mayor, with tens of thousands of mourners in attendance.
However sad his end was, Carter Harrison Sr.'s time at City Hall left an indelible mark on his adopted home. And as it happens, he wasn't the last Carter Harrison to hold the post of Chicago mayor. Four years later, his son, Carter Jr., was the first Chicago mayor to have been born in the city – and he too was voted in five times.
We honor Harrison's old Kentucky home by starting with a classic mint julep. As a sweet-tart (and okay, maybe a little morbid) nod to Harrison's bloody tenure and demise, we add blood orange liqueur and red verjus. The result is a refreshing concoction right at home on the grandest veranda – or back deck of a Union Park two-flat. Cheers!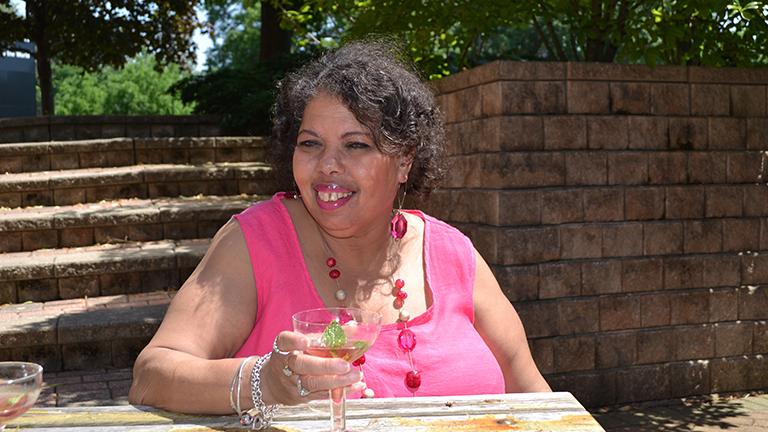 ---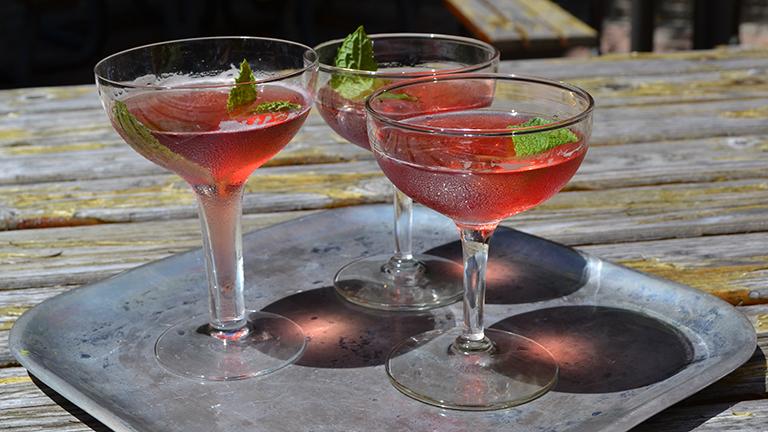 KENTUCKY COLONY
Fresh mint
1 ½ oz. Kentucky bourbon
1 oz. blood orange liqueur
½ oz. red verjus
Place a mint leaf in the palm of your hand and slap it with the other (this releases the mint oils). Rub the inside of a coupe glass with the leaf, then discard leaf. In a cocktail shaker, shake the bourbon, liqueur and verjus with ice and strain into coupe glass. Garnish with a second, freshly slapped mint sprig.
---
Sign up for our morning newsletter to get all of our stories delivered to your mailbox each weekday.
---
More from this series: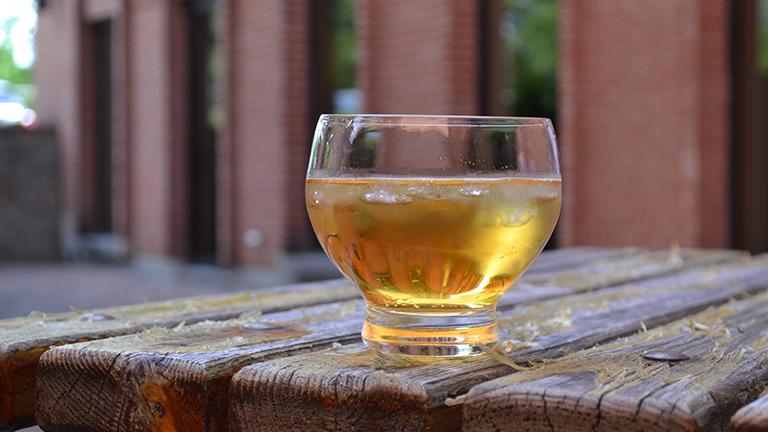 Original Chicago Cocktail: The Man on Five
June 3: Forty years after Richard J. Daley's death, Chicago still identifies itself with the man who steered it for more than two decades. Belly up to the bar and get a little taste of Chicago's spirited history: an Irish whiskey and smoky mezcal blended drink.
---
Original Chicago Cocktail: Mayor Bossy
May 27: Following a whopper of a blizzard in 1979, Sauganash native Jane Byrne narrowly upset Mayor Michael Bilandic for the Democratic mayoral nomination. Belly up to the bar and get a little taste of Chicago's spirited history: a frosty milkshake spiked with whiskey and vodka.
---
Original Chicago Cocktail: Lord of the Levee
May 20: For our second installment, we're saying "cheers" with the Lord of the Levee drink, inspired by Aldermen "Bathhouse" John Coughlin and Michael "Hinky Dink" Kenna.
---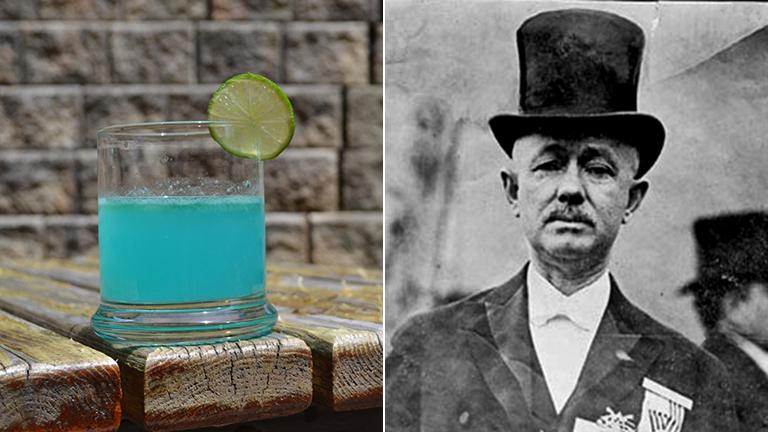 Original Chicago Cocktail: The Hinky Drink
May 13: Belly up to the bar and get a little taste of Chicago's spirited history. We're raising a glass to Michael "Hinky Dink" Kenna, who famously crowed "Chicago ain't no sissy town."
---