Cheers, Chicago! Our town loves its history as much as its hooch, so we're back for another round of cocktails that celebrate Chicago's finest – or most infamous. This summer, we're toasting 13 women of Chicago's past with original cocktail recipes.
Join us every week for a historical happy hour!
Alice Peurala, 1928-1986
For decades, the steel industry forged Chicago's industrial spine, and in the beginning, it was famously grueling work thought to be suited for only the manliest of men. Though World War II brought women to the steel mills in droves, when the war was over, most of the women turned in their riveters and returned to the work of home and hearth. Nearly a decade after the war's end, Alice Peurala arrived to bring the titans of steel to their knees.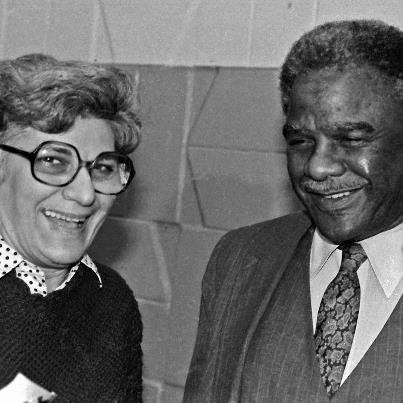 Alice Peurala and Harold Washington Peurala was born in St. Louis to Armenian immigrants; her father fled the Turkish army during the Armenian genocide. Possessed of an extraordinary work ethic and drive to prove herself from the start, Peurala began working seven days a week at age 14. She was also an early activist, joining union and civil rights groups after graduating from high school. Throughout her working life, Peurala observed that working conditions, particularly where the majority of the workers were women, were often terrible, and workers received little if any recompense for their grievances.
Peurala came to Chicago in 1950 and worked in a variety of blue-collar and retail jobs before starting U.S. Steel's South Works in 1953 as a metallurgical observer. While Peurala found many of her male co-workers to be welcoming, she did still encounter discrimination and doubt when it came to her presence as a woman in the steel industry. In 1967, she was denied a promotion to U.S. Steel's product testing lab, which claimed the job required overtime and heavy lifting and thus her gender made her ineligible. Not only were these rationalizations specious at best, they were found by the EEOC to be a rusty load – they determined that U.S. Steel had lied about the heavy lifting and crippling overtime requirements. In 1969, Peurala finally got her promotion.
By then, Peurala had emerged as a formidable presence in the union, especially for her fellow women steelworkers. She helped form the Local 65 Women's Caucus, which later joined forces with the Coalition of Labor Union Women in addressing discrimination against women nationwide on some pretty big issues. In the days before maternity leave was standard, women were forced to take sick leave during and after pregnancy and made ineligible for unemployment or health insurance. Forced to choose between a paycheck and a pregnancy, many women reported having abortions to survive.
Newly hired women also felt pressure to prove themselves in hazardous work situations. One woman steelworker was told to move 100-pound lead boxes on her own and severely injured herself in an effort to prove her ability to do the job as well as a man, not realizing that her male counterparts would have asked for a helper or refused altogether. An infuriated Peurala responded to the woman's story: "We can't allow men to decide what women's rights are. They aren't the ones who'll get hurt, we are. If those bastards try that trick again, tell them where to shove it. The men never put up with this shit." And speaking of … Peurala also agitated for improvements to the mills' dilapidated women's restrooms. (Next time you hit the ladies' room at your office, say a silent thanks to women like Peurala for making sure the toilet flushes.)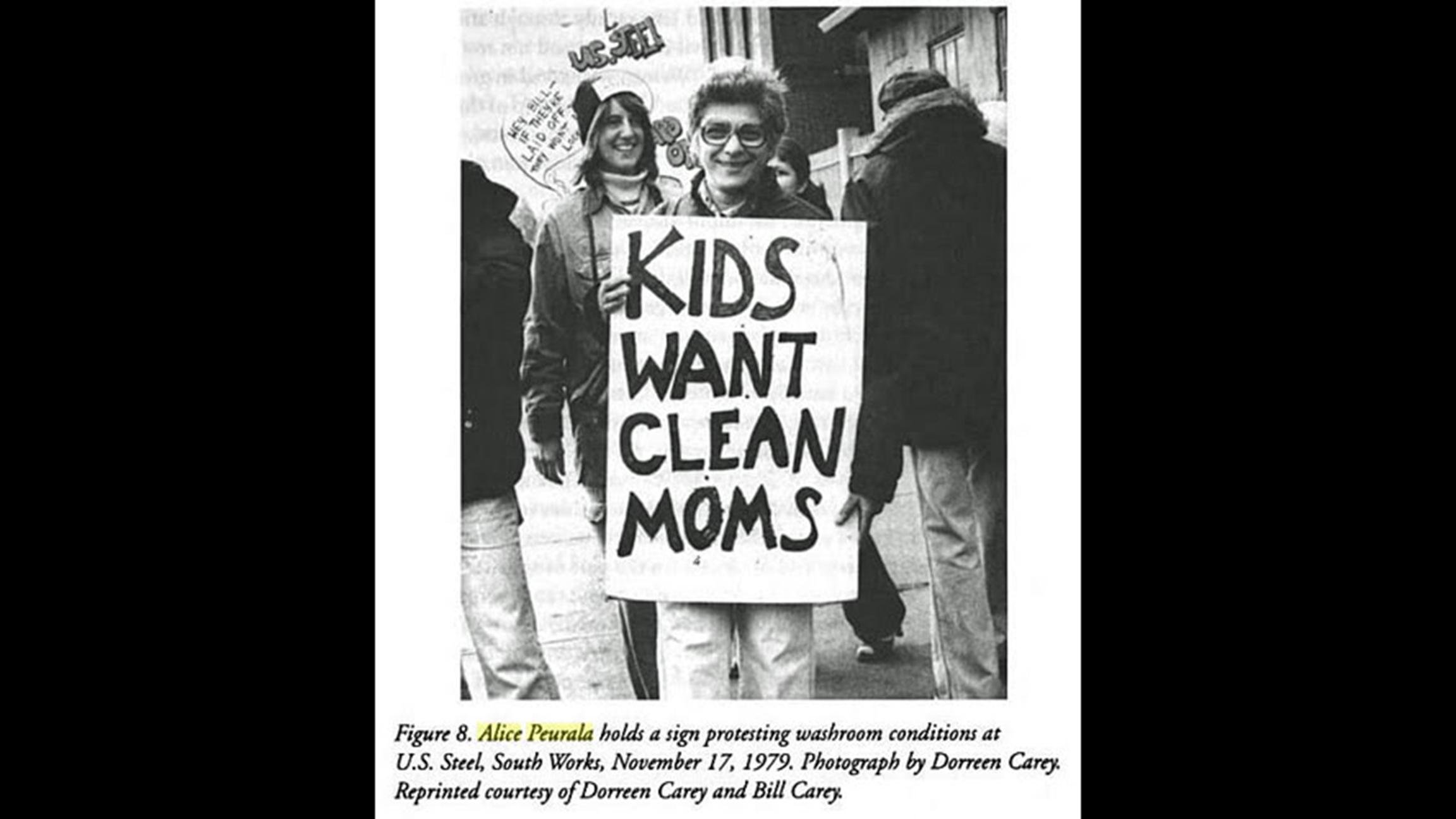 In 1976, she was elected to the union's grievance committee, and she became known as a steadfast and fiery backer of workers' rights. Three years later, she was elected president of the Local 65 despite being dubbed "Alice in Wonderland" by men who thought any woman who thought she could be union president was mad as a hatter. Reflecting on her win, Peurala later said, "I did not win as a woman. I campaigned as a candidate who would do something about conditions in the plant that affect 7,500 people -- men and women. … People in the plant looked on me as a fighter. I think it demonstrates that the men in the plant will vote for someone who is going to work for them, make the union work for them."
Her pugnacious persona put her at odds with not just U.S. Steel, but often her own union. In 1982, she was defeated in the election by a more moderate candidate backed by union leadership in Pittsburgh. When the union's members suffered massive job, wage and benefit cuts under Peurala's successor, the rank-and-file turned back to Peurala in the hopes she could stanch the bleeding and re-elected her in 1985.
But by then, it was too late: South Works had laid off more than 80 percent of its workforce and the steel industry in Chicago was a shadow of what it once was, and Peurala learned she was ill with cancer. She died in 1986, but her legacy as a blue-collar hero, defender of workers' rights (and workers' rights to a clean bathroom stall) lives on.
To honor Peurala's story, we forged a new drink from a twist on the classic Rusty Nail, swapping out scotch for Ararat, a spicy Armenian brandy, and giving it a bracing shot of fresh lemon. It's a no-nonsense drink for a no-nonsense lady. Cheers!
Woman of Steel
3 oz. Ararat
1 oz. Drambuie
Lemon wedge
Combine Ararat and Drambuie over ice in a short glass and add a hefty squeeze of lemon.
---
Related stories: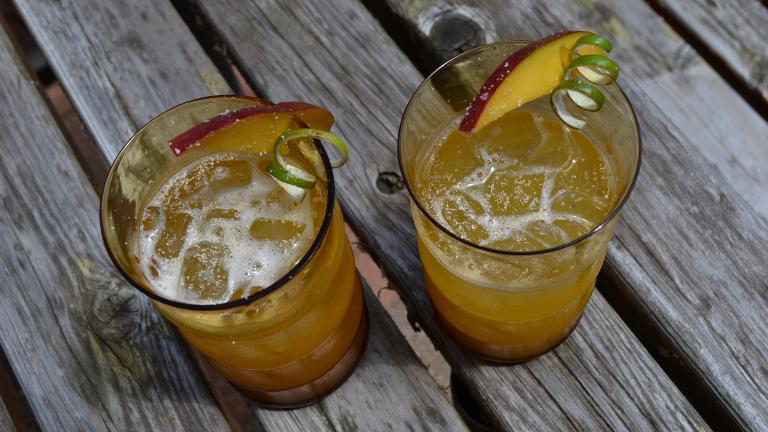 Historical Happy Hour: A Toast to Marion Mahony Griffin
July 14: We raise a glass to one of the first female architects in the U.S. with a rum-based sipper that creates beauty from the sour, the bitter and the strange.
---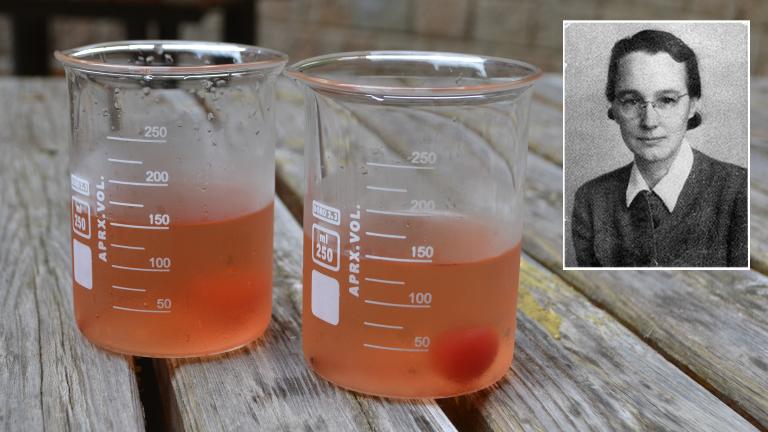 Historical Happy Hour: A Toast to Myrtle Bachelder
July 7: We toast the analytical chemist and former South Side resident by switching up the elements of a classic Manhattan.
---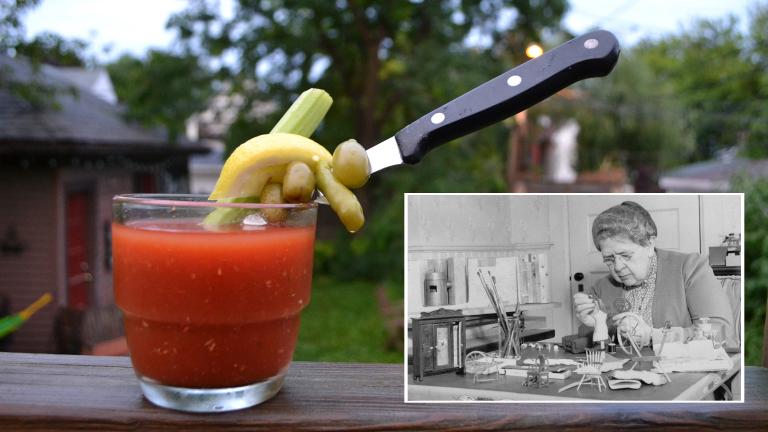 Historical Happy Hour: A Toast to Frances Glessner Lee
June 30: Try our smoky twist on the classic bloody mary in honor of a crime scene pioneer who trained police detectives with her gruesome dioramas.
---