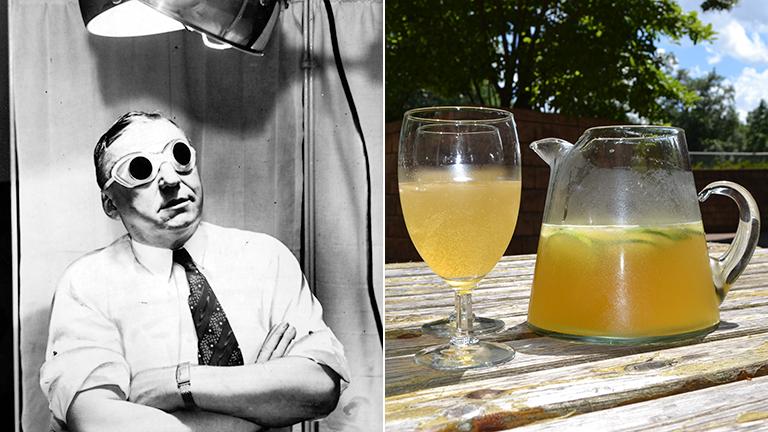 They say it's always 5 o'clock somewhere, but given Chicago's boozy history, we think it's fair to say that it's always 5 o'clock in Chicago. That's why this summer we're raising a glass to the Chicago spirit each Friday by sharing original cocktail recipes that celebrate some of Chicago's most colorful politicians.
Belly up to the bar and get a little taste of Chicago's spirited history. More from this series: Swing Bridge; New Deal, Old Deal; Blood Sport; Kentucky Colony; How's Harold?; The Man on Five; The Hinky Drink; Lord of the Levee and Mayor Bossy.
ANTON CERMAK (1873-1933)
Anton Cermak, the man who made the machine, was born in Kladho, Bohemia, Austria-Hungary (now part of the Czech Republic). His family came to the U.S. through Ellis Island on Cermak's first birthday and raised little Anton in Braidwood, Illinois, where he worked in the coal mines with his father until moving to Chicago in 1890 to try his hand at business in the big city.
In Chicago, Cermak worked his way through the Democratic Party ranks, starting out as a clerk, moving to a precinct boss, and becoming elected to the Illinois State Legislature, where in 1907 he proposed legislation that would tax bachelors (whether they were simply too bashful to marry or were, as the Daily Herald put it, willingly "sidestepping hymenial joys") over 30 years old $5 unless they proved they were unable to support a wife. One can only speculate that this was a canny tactic to drive more people to marry ... and drive them to drink the bootlegged liquor Cermak built his fortune on.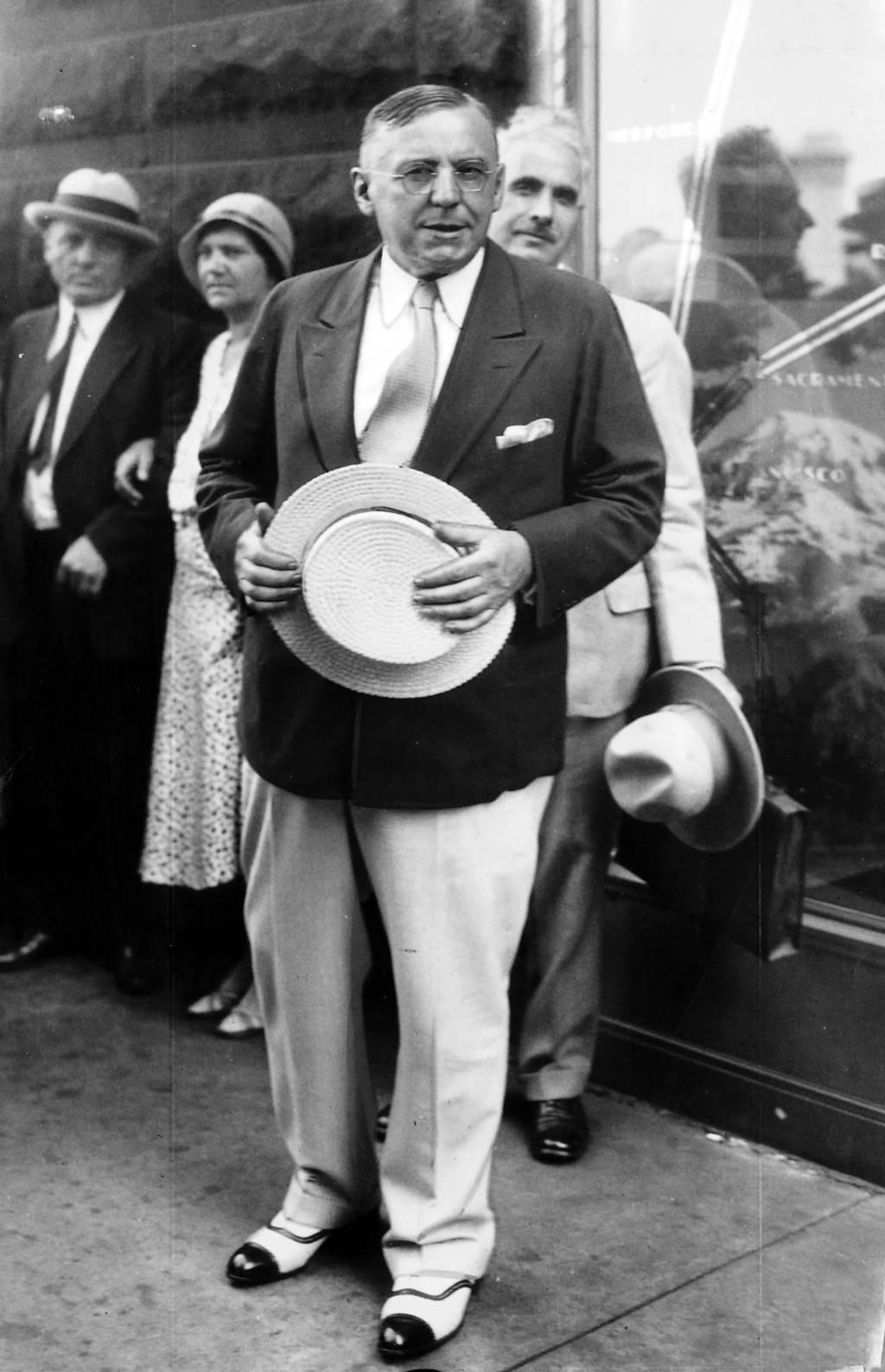 Cermak was elected to the Chicago City Council in 1909, where he built the patronage-and-clout-based Democratic machine. That machine paid off big-time for Cermak in 1931, when he campaigned for mayor against the legendarily crooked Republican William Hale "Big Bill" Thompson. During the campaign "Big Bill" sneered at Cermak's foreign origins and called him "Pushcart Tony" – a jibe at Cermak's past as a teamster. But all that did was alienate Chicago's proud immigrant population, and they turned out in droves to make Pushcart Tony the city's first foreign-born mayor. (And, it's worth noting, a Republican has not held the office of Chicago's mayor since.)
As a powerful Democrat, Cermak was a prominent figure at the 1932 Democratic Convention, where he vigorously campaigned on behalf of Franklin Delano Roosevelt. On Feb. 15, 1933, while on the campaign trail in Miami, Cermak was struck by bullets meant for FDR. They were fired by Italian immigrant Giuseppe Zangara, who professed to loathe all things capitalist. He shot Cermak and four others (none of them FDR) before the crowd that had gathered wrestled him to the ground. Cermak was whisked to the hospital in Roosevelt's car, where he supposedly croaked his most celebrated words to FDR: "I'm glad it was me instead of you." Cermak died of peritonitis on March 6.
Cermak's assassin laughed when he was sentenced to death in "Old Sparky," the electric chair at Florida State Prison. He was executed just a couple of weeks later.
Cermak's immigrant story deserves an cocktail with immigrant spirit, so we honor Cermak's Czech heritage with a Chicago-brewed Czech pilsner, Revolution Brewing's Rev Pils, and spike it with the spirit of a more recent group of Chicago immigrants: tequila.
It gets a touch of herbal sweetness with St. Germain, which like the Democratic machine, is loved by some, loathed by others, and finished with a twist of lime for a bright beer-tail that's perfect for a sunny day (or under a sunlamp, if that's how you roll). Cheers!
PUSHCART TONY
6 oz. tequila
4 oz. St. Germain
4 oz. lime juice
24 oz. Rev Pils
Stir first three ingredients in pitcher together over ice and slices of lime. Top with pilsner and stir gently to combine. 
---
Sign up for our morning newsletter to get all of our stories delivered to your mailbox each weekday.
---
More from this series: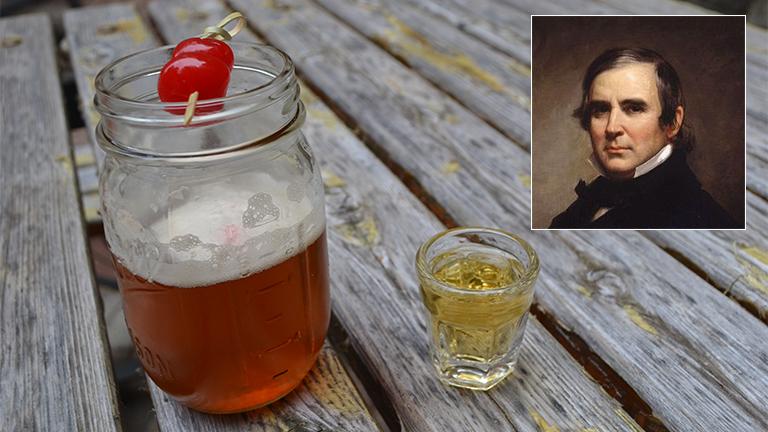 Original Chicago Cocktail: Swing Bridge
July 8: We toast Chicago's first mayor with a drink that gives a nod to William B. Ogden's influence on city bridges and railroads: the Boilermaker.
---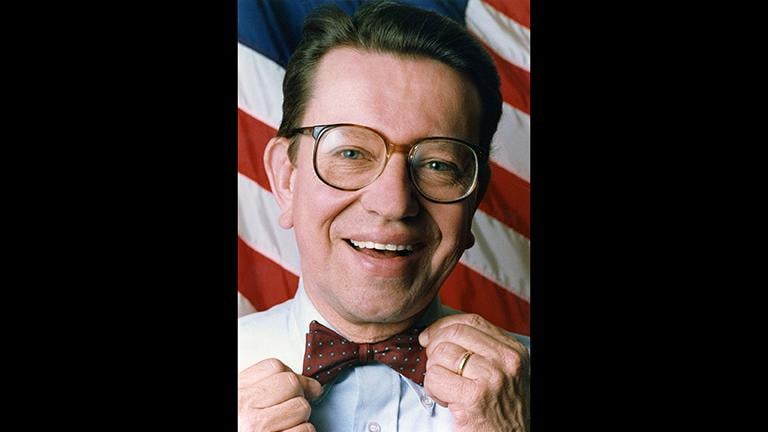 Classic Chicago Cocktail: New Deal, Old School
July 1: This week, we raise a glass to five-time U.S. Congressman and two-time U.S. Sen. Paul Simon, the O.G. hipster of the Senate, with a new twist on an old-school cocktail.
---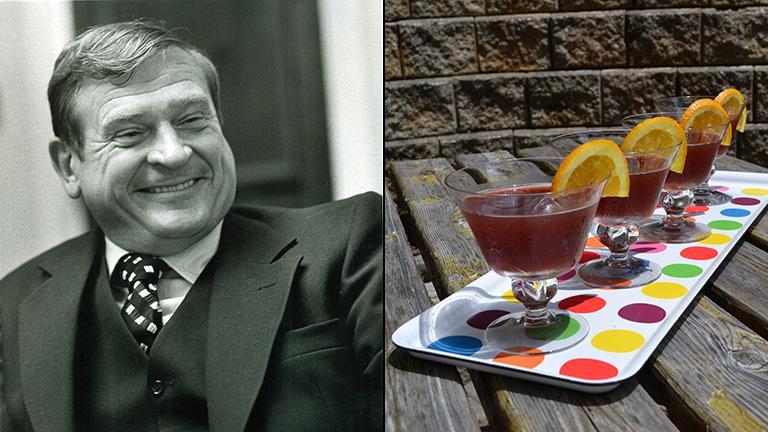 ​Classic Chicago Cocktail: Blood Sport
June 24: Longtime U.S. Congressman Dan Rostenkowski famously called Chicago politics "blood sport." We raise a glass to one of Chicago's own with a Polish twist on a classic cocktail.
---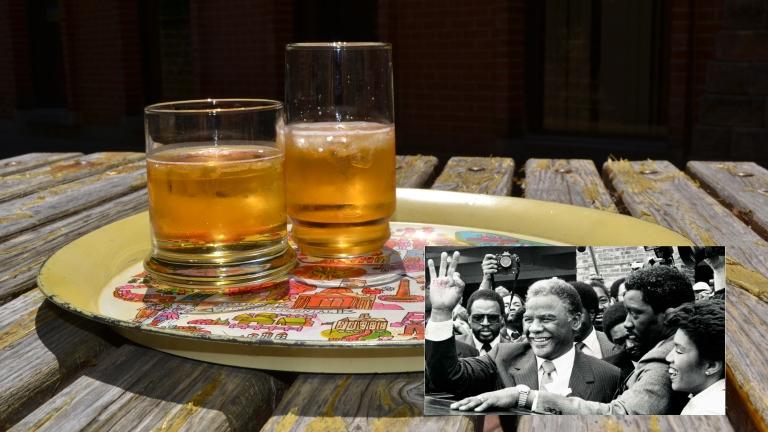 Original Chicago Cocktail: How's Harold?
June 17: Whether it was dancing with a polka queen or meeting with protesters, Mayor Harold Washington was always smiling. We celebrate Chicago's first and so far only African-American mayor with the signature drink, How's Harold?
---
Original Chicago Cocktail: Kentucky Colony
June 10: Chicago's early history has a surprising amount of Kentucky in it, including five-time Chicago Mayor Carter Henry Harrison. We honor Harrison's old Kentucky home by putting a Chicago spin on the classic mint julep.
---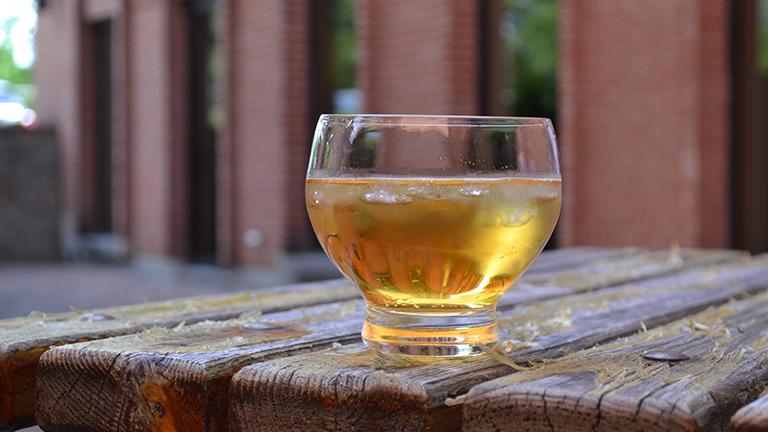 Original Chicago Cocktail: The Man on Five
June 3: Forty years after Richard J. Daley's death, Chicago still identifies itself with the man who steered it for more than two decades. Belly up to the bar and get a little taste of Chicago's spirited history: an Irish whiskey and smoky mezcal blended drink.
---
Original Chicago Cocktail: Mayor Bossy
May 27: Following a whopper of a blizzard in 1979, Sauganash native Jane Byrne narrowly upset Mayor Michael Bilandic for the Democratic mayoral nomination. Belly up to the bar and get a little taste of Chicago's spirited history: a frosty milkshake spiked with whiskey and vodka.
---
Original Chicago Cocktail: Lord of the Levee
May 20: For our second installment, we're saying "cheers" with the Lord of the Levee drink, inspired by Aldermen "Bathhouse" John Coughlin and Michael "Hinky Dink" Kenna.
---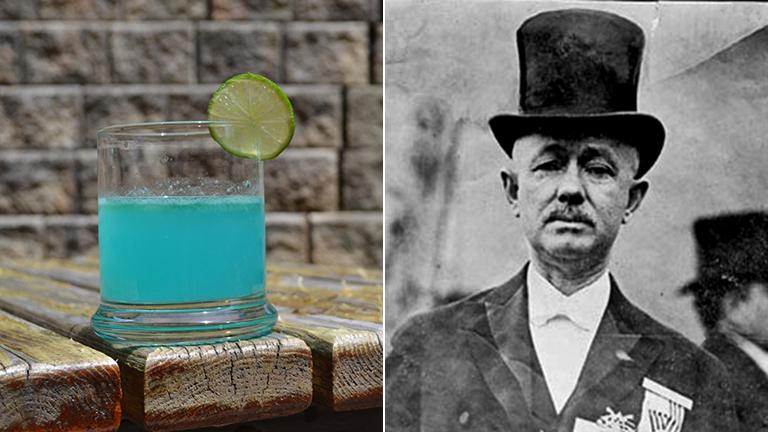 Original Chicago Cocktail: The Hinky Drink
May 13: Belly up to the bar and get a little taste of Chicago's spirited history. We're raising a glass to Michael "Hinky Dink" Kenna, who famously crowed "Chicago ain't no sissy town."
---