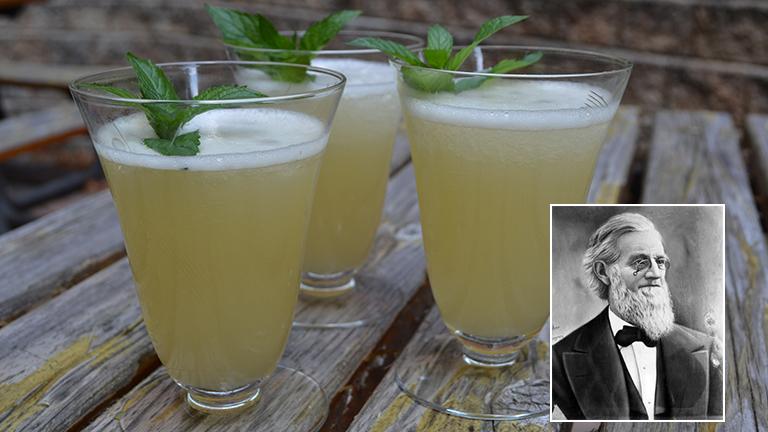 Levi Boone and the cocktail he inspired us to make.
They say it's always 5 o'clock somewhere, but given Chicago's boozy history, we think it's fair to say that it's always 5 o'clock in Chicago. That's why this summer we're raising a glass to the Chicago spirit each Friday by sharing original cocktail recipes that celebrate some of Chicago's most colorful politicians.
Belly up to the bar and get a little taste of Chicago's spirited history.
More from this series • Cautionary Tale • Crooked Cowboy • Old Shoe • Pushcart Tony • Swing Bridge • New Deal, Old Deal • Blood Sport • Kentucky Colony • How's Harold? • The Man on Five • The Hinky Drink • Lord of the Levee • Mayor Bossy
Levi Boone, 1808-1882
Funnily enough, one of the most disliked mayors in Chicago history was a descendant of one of the most beloved figures in American history. Just goes to show you that all it takes to become universally reviled is to spend some time as a Chicago politician.
Levi Boone Born in Kentucky in 1808, Levi Boone was the great-nephew of legendary American pioneer Daniel Boone. Levi's father succumbed to wounds sustained in the War of 1812 and Levi grew up poor as a result, but he went on to graduate from the medical school of Transylvania University at the age of 21 before moving to Illinois. Boone opened a practice in Hillsboro, Illinois, before serving in the Blackhawk War as both a soldier and a surgeon. He began his political career by advocating for and aiding the establishment of medical organizations. He became the first president of the Chicago Medical Society in 1850.  
So far, all of this makes him sound pretty likeable, right? Pioneer lineage, rags-to-riches story, veteran, doctor? Not so fast. Boone was a member of the anti-immigrant, anti-Catholic American Party, a.k.a. the Know-Nothings. The Know-Nothings, so called because their members were instructed to say "I know nothing" about their semi-secret society, rose to power in American politics as an alarmed nativist response to heavy German and Irish immigration. They were also sympathetic to the temperance movement, which was always a tough sell in Chicago. And if an anti-immigrant, anti-Catholic platform isn't enough, consider that Boone was also pro-slavery. That's right: pro-slavery. In 1843 he gave a speech in which he outlined a biblical premise for accepting the practice. Yikes.
The Know-Nothings' alarm at an evolving America rallied those similarly fearful of change. The fledgling political party nabbed Congressional seats and mayor's offices across the country, including Chicago when Boone was elected in 1855. It was speculated at the time that votes in certain immigrant neighborhoods such as Bridgeport were not included in the tally, but who's counting?
Boone's proposal of a 21-year minimum residency for citizenship didn't sit well with Chicago's newest residents, nor did his prohibition against immigrants holding city jobs. Adding insult to injury, Boone sextupled the price of liquor licenses, quartered license terms and closed taverns on Sundays in immigrant neighborhoods. (In those days, mayoral terms were only one year long, so this all happened within a single 12-month period. Say what you will, but that's probably the most efficient Chicago government has ever been.) 
Boone's crackdown led to Chicago's first official civil disturbance, the Lager Beer Riots, when tavern owners were arrested for selling beer on Sunday and furious immigrants turned out in droves to protest near the Cook County courthouse. Not to be outfoxed, Boone ordered the swing bridges over the river opened, trapping the protesters on the bridge – and then police opened fire on the trapped protesters on the Clark Street Bridge, resulting in at least one death.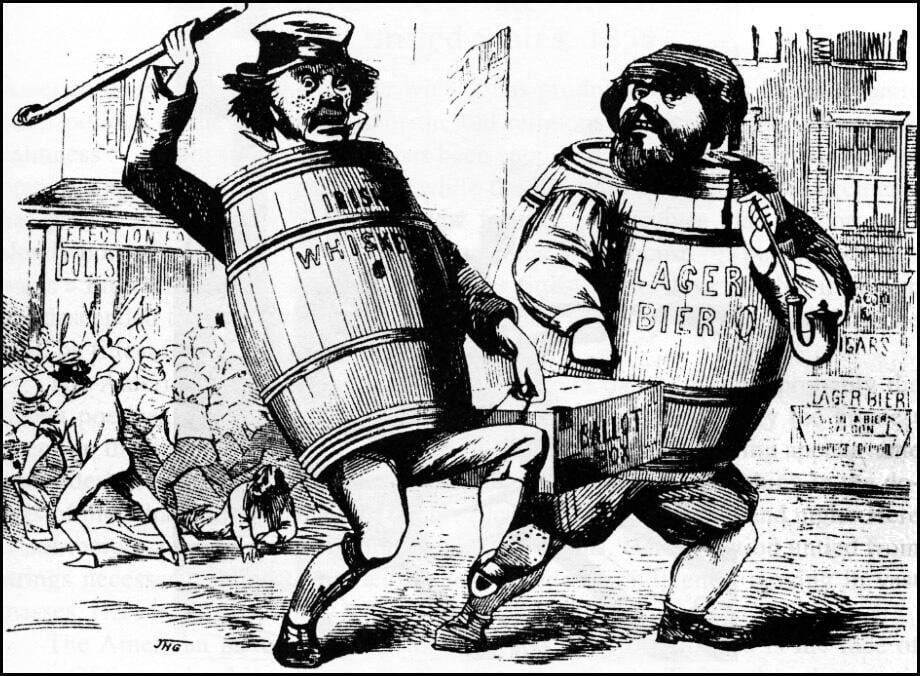 Predictably, Boone's policies caused German and Irish immigrants to register to vote in massive numbers. Boone was summarily ousted and did not run for public office again. Moral of the story: Chicagoans will put up with a lot, but mess with Chicago's Germans, Chicago's Irish, AND their booze? You're in for it, pal.
Boone, the hooch-hating Know-Nothing, would have looked askance at any drink we could concoct. Since we know something about the liquors of the world, we put together a drink he would have absolutely loathed: Bridgeport's Revenge, featuring potables from Germany (schnapps) and Ireland (whiskey, natch). Add them to lemonade, a drink born in the Mediterranean that's become an American favorite, and whip it with some ice for a frosty, boozy melting pot of Americana. Cheers!
BRIDGEPORT'S REVENGE
1 1/2 oz. peach schnapps
1 1/2 oz. Irish whiskey
3 oz. tart lemonade (the tarter, the better – schnapps is sweet!)
Ice
Mint sprig
Blend schnapps, whiskey and lemonade in a blender with about a cup of ice and blend until slushy. Pour into glasses and garnish with a mint sprig. Sip and think about how far we've come as a city and a nation, no thanks to execrable men like Levi Boone.
---
More from this series:
Original Chicago Cocktail: Cautionary Tale
Aug. 5: One-term Mayor Michael Bilandic's downfall in 1979 has become a cautionary tale to future would-be mayors of Chicago: Always make sure the snow gets plowed. His chilly defeat inspired this iced cocktail.
---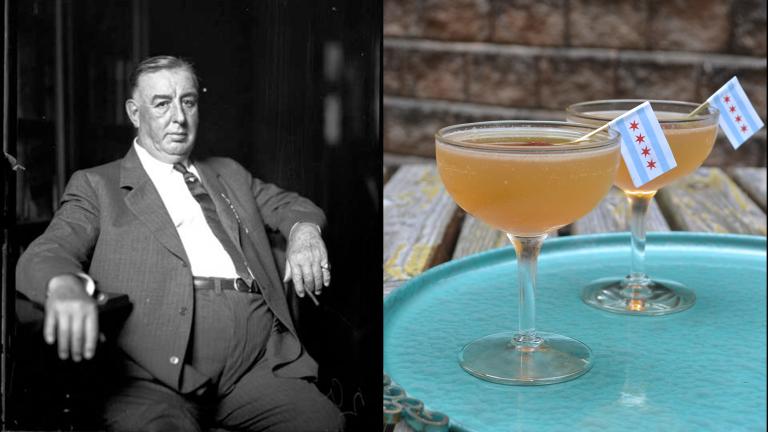 Original Chicago Cocktail: Crooked Cowboy
July 29: William Hale "Big Bill" Thompson was arguably the most corrupt politician Chicago has ever seen. He inspires a bourbon-based cocktail topped off with a taste of Chicago.
---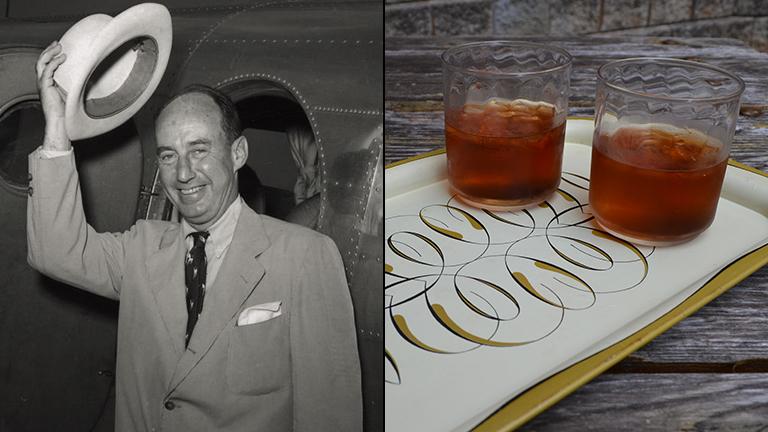 Original Chicago Cocktail: Old Shoe
July 22: It's never been easy or popular in America to be an egghead. Just ask Adlai Stevenson, who once remarked, "the way of the egghead is hard." For a drink befitting Stevenson's balance and brainpower, we create the Old Shoe from equal parts Old Tom gin, vermouth and applejack.
---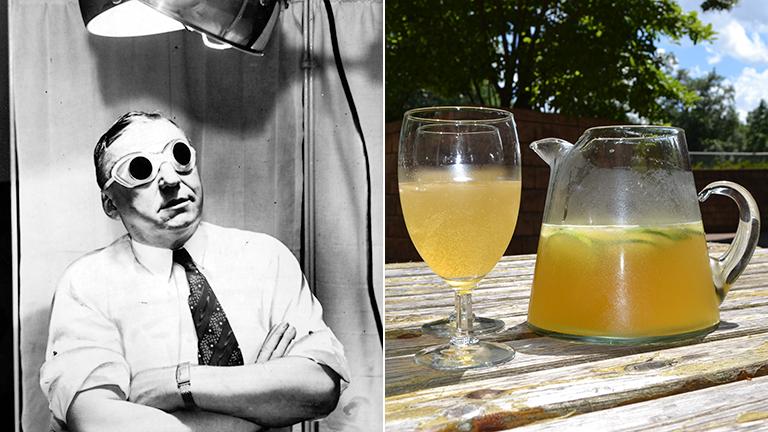 Original Chicago Cocktail: Pushcart Tony
July 15: We honor Anton Cermak's immigrant story with a Chicago-brewed Czech pilsner, Revolution Brewing's Rev Pils, and spike it with the spirit of a more recent group of Chicago immigrants: tequila.
---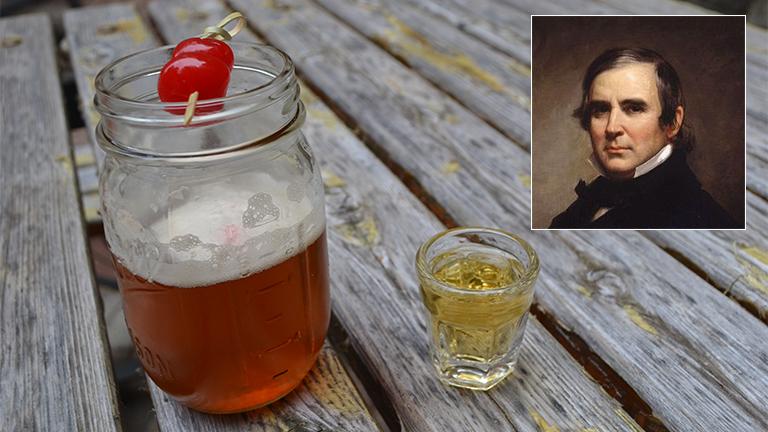 Original Chicago Cocktail: Swing Bridge
July 8: We toast Chicago's first mayor with a drink that gives a nod to William B. Ogden's influence on city bridges and railroads: the Boilermaker.
---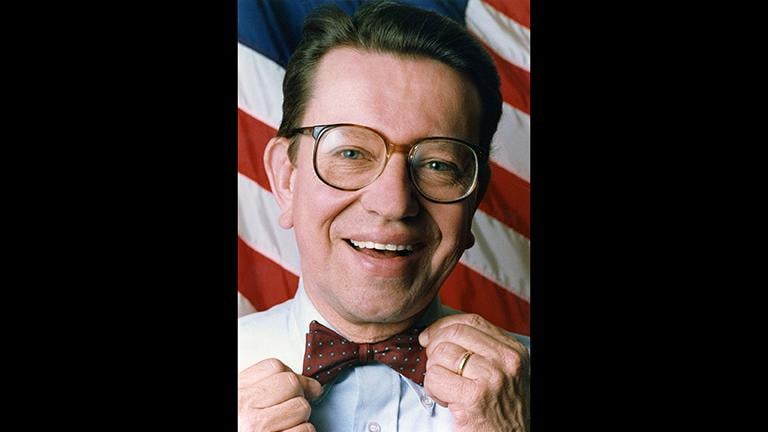 Classic Chicago Cocktail: New Deal, Old School
July 1: This week, we raise a glass to five-time U.S. Congressman and two-time U.S. Sen. Paul Simon, the O.G. hipster of the Senate, with a new twist on an old-school cocktail.
---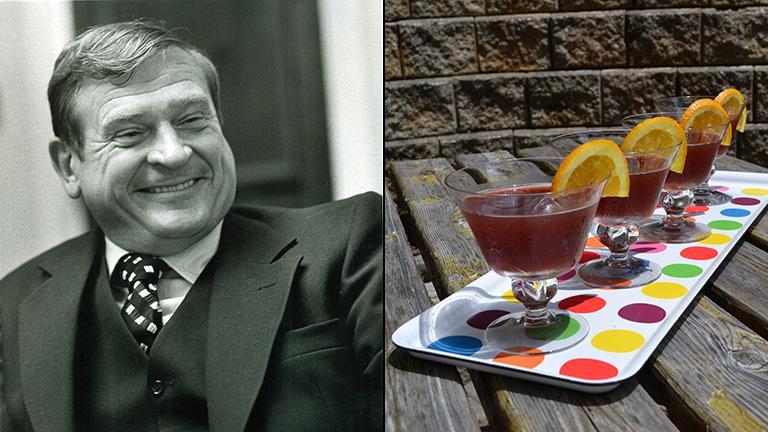 ​Classic Chicago Cocktail: Blood Sport
June 24: Longtime U.S. Congressman Dan Rostenkowski famously called Chicago politics "blood sport." We raise a glass to one of Chicago's own with a Polish twist on a classic cocktail.
---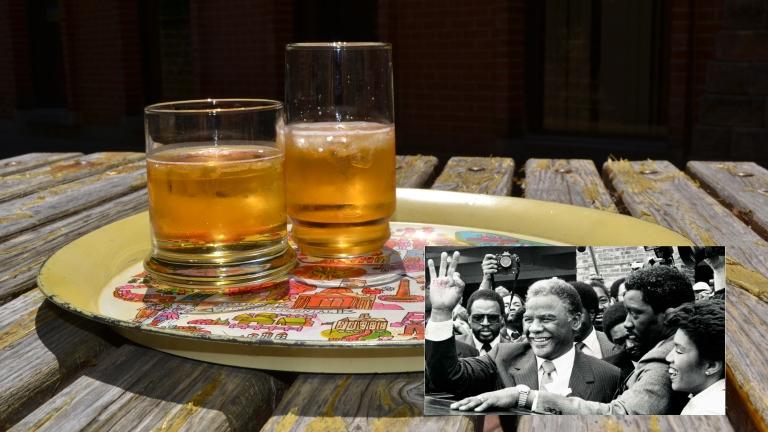 Original Chicago Cocktail: How's Harold?
June 17: Whether it was dancing with a polka queen or meeting with protesters, Mayor Harold Washington was always smiling. We celebrate Chicago's first and so far only African-American mayor with the signature drink, How's Harold?
---
Original Chicago Cocktail: Kentucky Colony
June 10: Chicago's early history has a surprising amount of Kentucky in it, including five-time Chicago Mayor Carter Henry Harrison. We honor Harrison's old Kentucky home by putting a Chicago spin on the classic mint julep.
---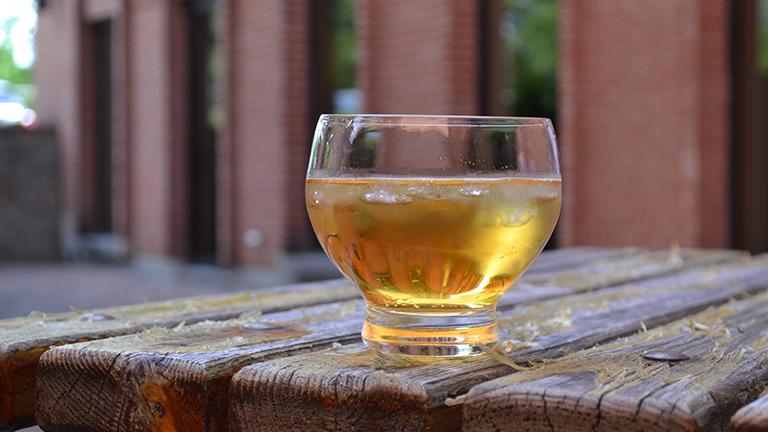 Original Chicago Cocktail: The Man on Five
June 3: Forty years after Richard J. Daley's death, Chicago still identifies itself with the man who steered it for more than two decades. Belly up to the bar and get a little taste of Chicago's spirited history: an Irish whiskey and smoky mezcal blended drink.
---
Original Chicago Cocktail: Mayor Bossy
May 27: Following a whopper of a blizzard in 1979, Sauganash native Jane Byrne narrowly upset Mayor Michael Bilandic for the Democratic mayoral nomination. Belly up to the bar and get a little taste of Chicago's spirited history: a frosty milkshake spiked with whiskey and vodka.
---
Original Chicago Cocktail: Lord of the Levee
May 20: For our second installment, we're saying "cheers" with the Lord of the Levee drink, inspired by Aldermen "Bathhouse" John Coughlin and Michael "Hinky Dink" Kenna.
---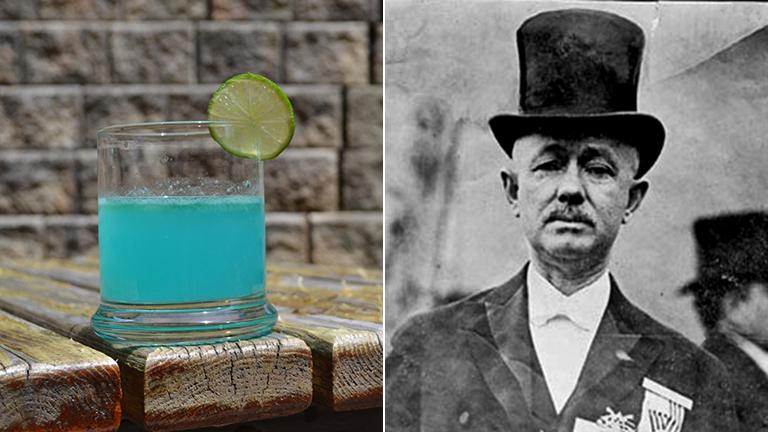 Original Chicago Cocktail: The Hinky Drink
May 13: Belly up to the bar and get a little taste of Chicago's spirited history. We're raising a glass to Michael "Hinky Dink" Kenna, who famously crowed "Chicago ain't no sissy town."
---