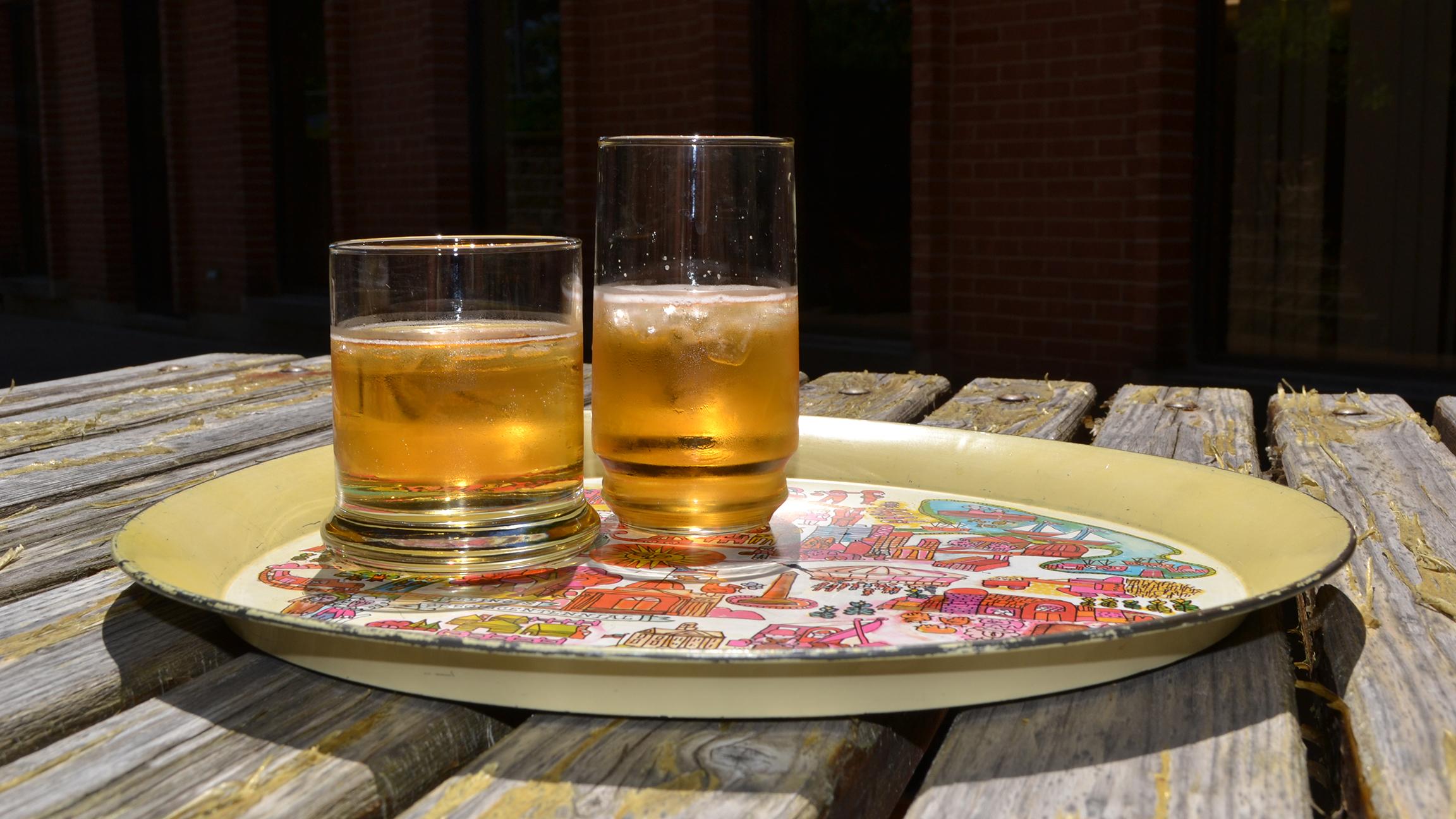 They say it's always 5 o'clock somewhere, but given Chicago's boozy history, we think it's fair to say that it's always 5 o'clock in Chicago. That's why this summer we're raising a glass to the Chicago spirit each Friday by sharing original cocktail recipes that celebrate some of Chicago's most colorful politicians.
Belly up to the bar and get a little taste of Chicago's spirited history. More from this series: Kentucky Colony, The Man on Five, The Hinky Drink, Lord of the Levee and Mayor Bossy.
Harold Washington (1922-1987)
It took Chicago, a city that was founded by a Haitian-American, almost 150 years to elect its first African-American mayor, Harold Washington. So far, he's been the only one. That might be because Washington encountered a stunning amount of antagonism largely because of his race when he announced his run for mayor and during his tenure. Washington's general election opponent ominously warned Chicagoans to vote against him "before it's too late" and proxy campaigners papered cars with flyers featuring images of chicken bones and watermelon. Once he was in office, the City Council exploded into "Council Wars" when a cabal of 29 aldermen coalesced to block every move Washington tried to make. In many ways, Washington was treated like an interloper in his own hometown.
But like the Daley he succeeded and the Daley he defeated, Washington was a true son of Chicago, if a different Chicago. Born and raised in Bronzeville, Washington went on to fight in World War II and attended law school while working as a meatpacker. Washington went on to serve as a state and U.S. representative, often advocating for civil rights and recognition, before mounting a bid for mayor.
Washington's civic bona fides and law degree from Northwestern (and the phenomenal, prodigious, extraordinary vocabulary he loved to flaunt) could've made him seem unapproachable, but for a serious man, Washington had serious charisma. Unlike his predecessor Jane Byrne, who once told a photographer never to publish photos of her smiling, Washington made the job look fun. In fact, it's hard to turn up a photo of Washington where he wasn't smiling big and wide. Go on, Google it. You'll see Washington dancing with polka queen Vlasta, smiling at a gay rights rally, smiling while announcing the death of patronage jobs in Chicago – or like the photo below, smiling while shaking hands with anti-Washington protesters.
Washington died suddenly of a heart attack at his desk just a few months after being elected to a second term, leaving his supporters with a sense of an incomplete legacy, a destiny thwarted. But make no mistake – Washington left his mark on the city. Speaking to an audience of mostly black Chicagoans in 1983, he said, "I will be fair to everybody. But I'm going to insist that for the first time this city is going to be fair to you." By most accounts, he made good on that promise. City services that once passed over minority neighborhoods were fairly distributed, and African-Americans, Latinos and women found opportunity in the Washington administration instead of a tacit "need not apply." If today it's hard to imagine a Chicago government that is anything less than a rainbow, it's because Washington held open the door.
Speaking to a crowd after winning the 1987 mayoral election, Washington crowed, "In the old days, when you told people in other countries that you were from Chicago, they would say, 'Boom-boom! Rat-a-tat-tat!' Nowadays, they say, 'How's Harold?'" Could there be a finer cocktail name than that? For the How's Harold?, we create a coalition of old-school Scotch with warm amaretto and bring it all together with refreshing pear cider for a serious cocktail that's serious fun. Cheers!
---
HOW'S HAROLD?
1 oz. Scotch
1 oz. amaretto
2 oz. pear cider
Dash walnut bitters
Stir together Scotch and amaretto in glass over ice. Float cider over mixture and gently stir again. Add a dash of bitters.
---
Sign up for our morning newsletter to get all of our stories delivered to your mailbox each weekday.
---
More from this series:
Original Chicago Cocktail: Kentucky Colony
June 10: Chicago's early history has a surprising amount of Kentucky in it, including five-time Chicago Mayor Carter Henry Harrison. We honor Harrison's old Kentucky home by putting a Chicago spin on the classic mint julep.
---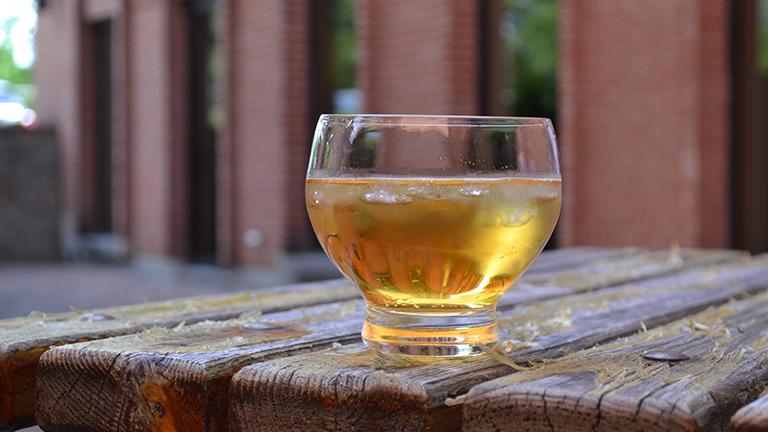 Original Chicago Cocktail: The Man on Five
June 3: Forty years after Richard J. Daley's death, Chicago still identifies itself with the man who steered it for more than two decades. Belly up to the bar and get a little taste of Chicago's spirited history: an Irish whiskey and smoky mezcal blended drink.
---
Original Chicago Cocktail: Mayor Bossy
May 27: Following a whopper of a blizzard in 1979, Sauganash native Jane Byrne narrowly upset Mayor Michael Bilandic for the Democratic mayoral nomination. Belly up to the bar and get a little taste of Chicago's spirited history: a frosty milkshake spiked with whiskey and vodka.
---
Original Chicago Cocktail: Lord of the Levee
May 20: For our second installment, we're saying "cheers" with the Lord of the Levee drink, inspired by Aldermen "Bathhouse" John Coughlin and Michael "Hinky Dink" Kenna.
---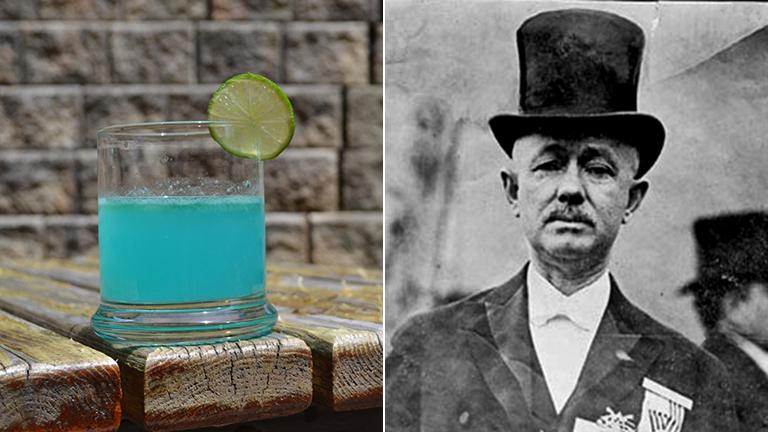 Original Chicago Cocktail: The Hinky Drink
May 13: Belly up to the bar and get a little taste of Chicago's spirited history. We're raising a glass to Michael "Hinky Dink" Kenna, who famously crowed "Chicago ain't no sissy town."
---