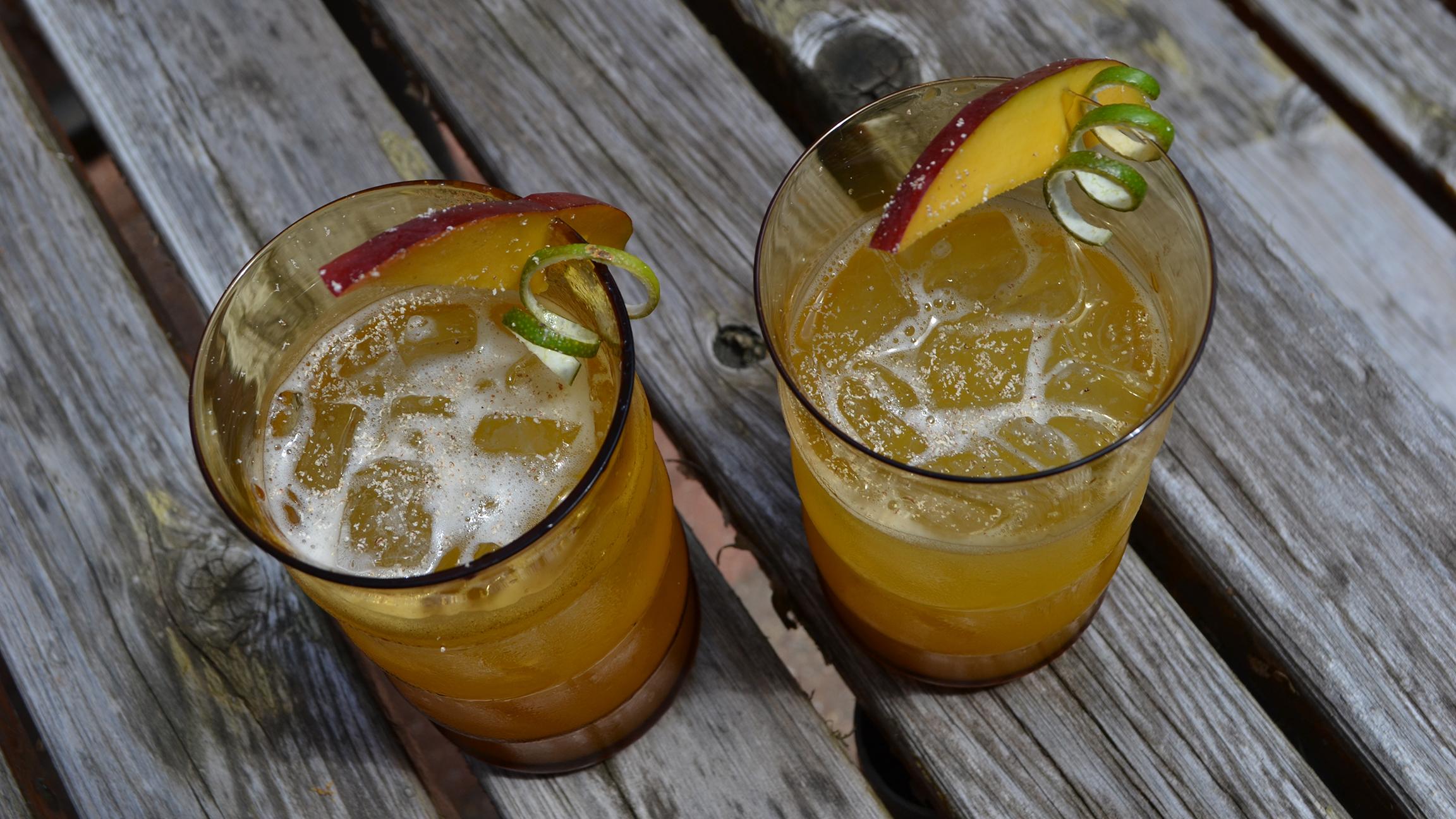 Cheers, Chicago! Our town loves its history as much as its hooch, so we're back for another round of cocktails that celebrate Chicago's finest – or most infamous. This summer, we're toasting 13 women of Chicago's past with original cocktail recipes.
Join us every week for a historical happy hour!
Marion Mahony Griffin, 1871-1961
While we're loath to begin telling a woman's story by talking about a man, those who know about the gifted architect Marion Mahony Griffin likely know about her because of her association with the lauded architect Frank Lloyd Wright. This is unfortunate, because Griffin, one of the first female architects in the country and incredibly talented in her own right, hated Wright with the fire of a thousand suns. If Mahony Griffin's recollection of their time working together is to be believed (as well as the recollections of many, many other people who worked with him) Frank Lloyd Wright was a class-A jerk.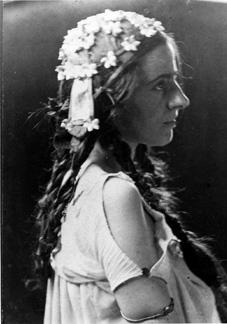 Griffin was born in Chicago in 1871 and raised in north suburban Hubbard Woods, where she developed a deep connection to both nature and the young city. She graduated from MIT in 1894, only the second woman to have graduated from that institution with an architecture degree, thanks to the financial support of a small group of wealthy society women.
Upon her return to Chicago the following year, Marion Mahony apprenticed for her cousin, architect Dwight Perkins, who shared a space with other architects including Wright. Perkins, like Mahony Griffin, believed architecture could be used to address social ills. In her memoir, Mahony Griffin reflected that she was fortunate to have this family connection at a time when it was difficult for women to break into the field, since professional contacts were the only way to make apprenticeships happen.
Not long after, Mahony Griffin began working for Wright himself – and to be fair, hiring a woman was a forward-thinking move for Wright. And it panned out: Her elegant watercolor renderings and architectural concepts soon became emblematic of Wright's style and of the Prairie School of architecture. She developed a close personal friendship with Wright and his wife, Catherine; Wright even photographed the women together.
But working with Wright could be frustrating, to say the least. According to some accounts, Mahony Griffin's draftsmanship was considered better than that of Wright himself, which displeased the famously arrogant man. She claimed "he had standing instructions that Marion's drawings − which would routinely win in-house competitions among Wright's crew − were not to be referred to as her designs. Wright would even note Mahony's work with "drawn by Mahony after FLW and Hiroshige (a 19th century Japanese woodblock print master)." At least he was willing to share credit with Hiroshige.
When the (married) Wright ran off to Europe with his (also married) paramour in 1909, he offered the studio's work to Mahony Griffin. Angered by his betrayal of his wife and her friend, and sensing that untangling his commitments would be a disaster (and rightfully so: it was later determined that Wright had taken payment for many of his commissions upfront), Mahony Griffin declined the offer. But she wound up taking on a number of the abandoned commissions anyway when the architect who took them over, Herman Von Holst, hired her because he needed someone who understood Wright's style – and who better to do it than the person who helped create it?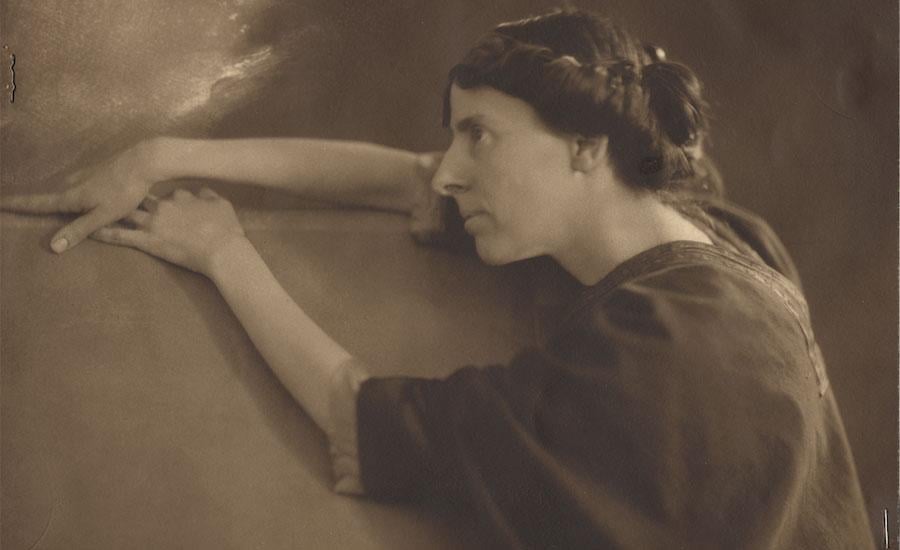 While Mahony Griffin was occupied cleaning up the mess Wright left behind, Wright was in Europe publishing a portfolio of architectural renderings from his early career with an accompanying monograph. Over half of the images were Mahony's work, but her monogram had been blacked out from the renderings.
The abandoned Wright commissions did allow Mahony Griffin to meet the dart to her egg. While working with Von Holst, the outspoken Mahony met mild-mannered fellow architect Walter Burley Griffin. Over time, a romance blossomed. After they married (some historians believe she proposed to Griffin) they began working together, and Mahony Griffin took over as chief draftswoman when Griffin's chief draftsman quit rather than work under her. Her designs helped her husband win an international competition to design the new Australian capital city, Canberra. Wright couldn't resist a knife-twist upon hearing the news, making it known publicly that he regarded the Griffins as journeymen at best. Nevertheless, they persisted. The couple moved to Australia to oversee the building of that city and are still highly regarded there – in fact, it was an Australian official who suggested that Chicago rename a Rogers Park street-end beach in Mahony Griffin's honor in 2015.
Griffin and her husband later practiced in India where they designed more than 100 Prairie School-influenced buildings. When Walter Griffin died suddenly in India in 1937, Mahony completed their work and returned to the United States, where she spent her final years in the Rogers Park neighborhood, where one of her last artistic acts was to create two murals at George Armstrong Elementary School, where they are still on display. She died in Chicago in 1961, having outlived Wright by two years. Good.
To salute Mahony Griffin's time in the subtropics, we created a sweet and sour tiki-style drink using a piquant Indian liquor made from cashew apples called feni (some compare the smell of feni to turpentine and/or decay) and blending it with golden mango nectar, pineapple and lime. Like MMG herself, it creates beauty from the sour, the bitter, and the strange. Cheers!
Her Own Right
3 oz. mango nectar
2 oz. pineapple
1 oz. lime
1 oz. feni
1 oz. white rum
Shake ingredients in a cocktail shaker over ice and strain into glass with ice. Garnish with mango slice and a curl of lime peel.
---
Related stories: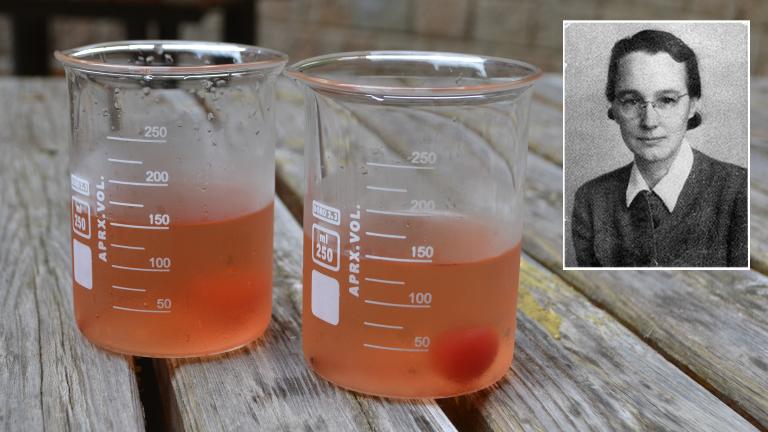 Historical Happy Hour: A Toast to Myrtle Bachelder
July 7: We toast the analytical chemist and former South Side resident by switching up the elements of a classic Manhattan.
---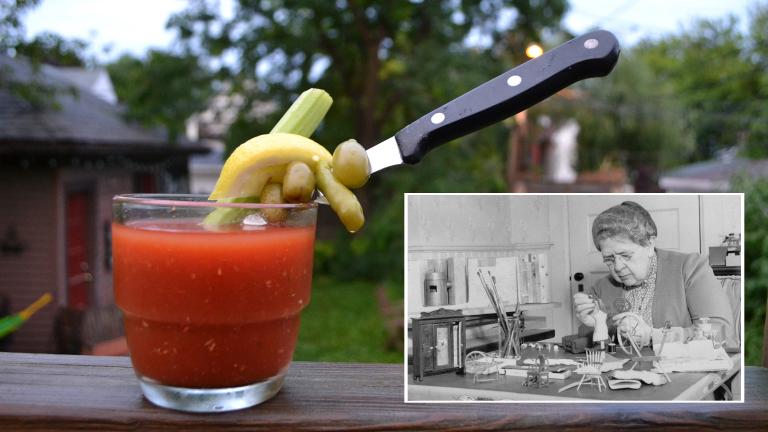 Historical Happy Hour: A Toast to Frances Glessner Lee
June 30: Try our smoky twist on the classic bloody mary in honor of a crime scene pioneer who trained police detectives with her gruesome dioramas.
---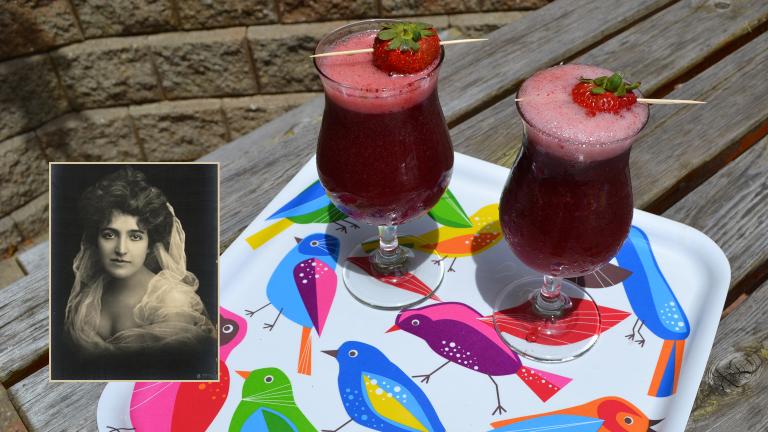 Historical Happy Hour: A Toast to Clara Lipman
June 23: We salute the sparkling stage presence of a turn-of-the-century star with a cocktail made with Prosecco, limoncello and summer fruit.
---