In a bombshell report, the mayor's Police Accountability Task Force found the Chicago Police Department rife with systemic racism, a pervasive lack of accountability and blatant disregard for people of color in the city.
The police union adamantly disagrees with the report, calling it biased from the get-go. 
Last week on "Chicago Tonight," Dean Angelo, president of Chicago's Fraternal Order of Police Lodge 7, upheld his initial criticism of the report and its accusation of racism within CPD as "biased."
---
Document: Read the full report released by the Police Accountability Task Force.
---
"I think what happened with this report was that ... they shared information that was a snapshot of some of these statistics that they reported," he said, referring to the report's finding that stops by Chicago police officers disproportionately affect people of color.
In response to Angelo's appearance, Lori Lightfoot, chair of the Police Accountability Task Force and president of the Chicago Police Board, said in a letter to "Chicago Tonight" that Angelo's comments "missed the mark."
"He repeated his specious comments that the PATF and its report are biased. But here again, the facts tell a different story and the report contains several provisions that are intended to improve the day to day life of Chicago Police officers," Lightfoot's letter read.
Lightfoot and Angelo join host Carol Marin for a discussion of the report. It's the first time they've joined us together since the report was released.
Below, some highlights from the discussion.
On whether or not the task force report is 'biased'
Lightfoot maintains that Angelo's comments "missed the mark."
"The report has a number of specific recommendations that are meant to really empower individual police officers, professionalize the force – from providing training, better screening and selection of supervisors, more supervisors and a number of other items that are meant to professionalize the department and really help and support the rank-and-file," Lightfoot said.
But Angelo criticized how the task force gathered its information. 
"I don't think everyone on the committee or on the task force are pro-police. If you look at a lot of the backgrounds where some of these individuals come from, and where they work on a regular basis, there is a lot in the makeup in the population that participated in this that are not police fans. We have five individuals in the entire listing of working groups that are ex-police officers," Angelo said.
Lightfoot on Emanuel's response to the task force recommendations
Mayor Rahm Emanuel recently announced the city would implement one-third of the task force recommendations.
"I'm going to take him at his word that the initial proposals that were announced about a week ago are a 'down payment.' He said specifically in making that announcement that it's a down payment that there are going to be quarterly progress reports. And look, the reality is, the bar has been raised," Lightfoot said.
But Emanuel has also said that he will wait for the Justice Department's recommendations to make overhauling changes.
"There's no reason to wait … and the Department of Justice, frankly, if they were to issue a statement, I think would say exactly the same thing. There are things that the city and the department can take on now, which they're doing right away. And they don't have to wait for the Department of Justice to take on some of these big systemic issues," Lightfoot said.
Lightfoot said that mayor and his staff have not met with Lightfoot or the task force to discuss how to implement the rest of the recommendations.
"I'm giving them the time that they need, and hopefully relatively soon, to take on some of these challenges. This report is obviously very dense. We did a tremendous amount of work in four months' time. I don't have an expectation that within two weeks or so of it being released that the mayor and his staff, who weren't involved in the discussions prior to that time, are going to digest it, spit it out and say, 'Hey, we're ready to embrace everything.' Frankly, I think if they did that, they wouldn't have any credibility whatsoever," Lightfoot said.
Angelo on whether he's worried about the coming summer months, given Officer Van Dyke's pending trial in the Laquan McDonald case and questions about the CPD
"We're worried about the law-abiding people that didn't – and couldn't – face the crowds at some of these forums and were afraid to come to the microphone. We've heard from them. They can't go to the microphone to be shouted down or to be followed home or to be intimidated," Angelo said.
"If you don't have the party line, you're part of the problem. And no one can have an opinion, obviously. Look at the letter that followed after my appearance. It was my opinion, and the statement that came from the gentlemen from the ACLU that my opinion is wrong: How can that be? We're not part of the problem."
---
Related stories from "Chicago Tonight"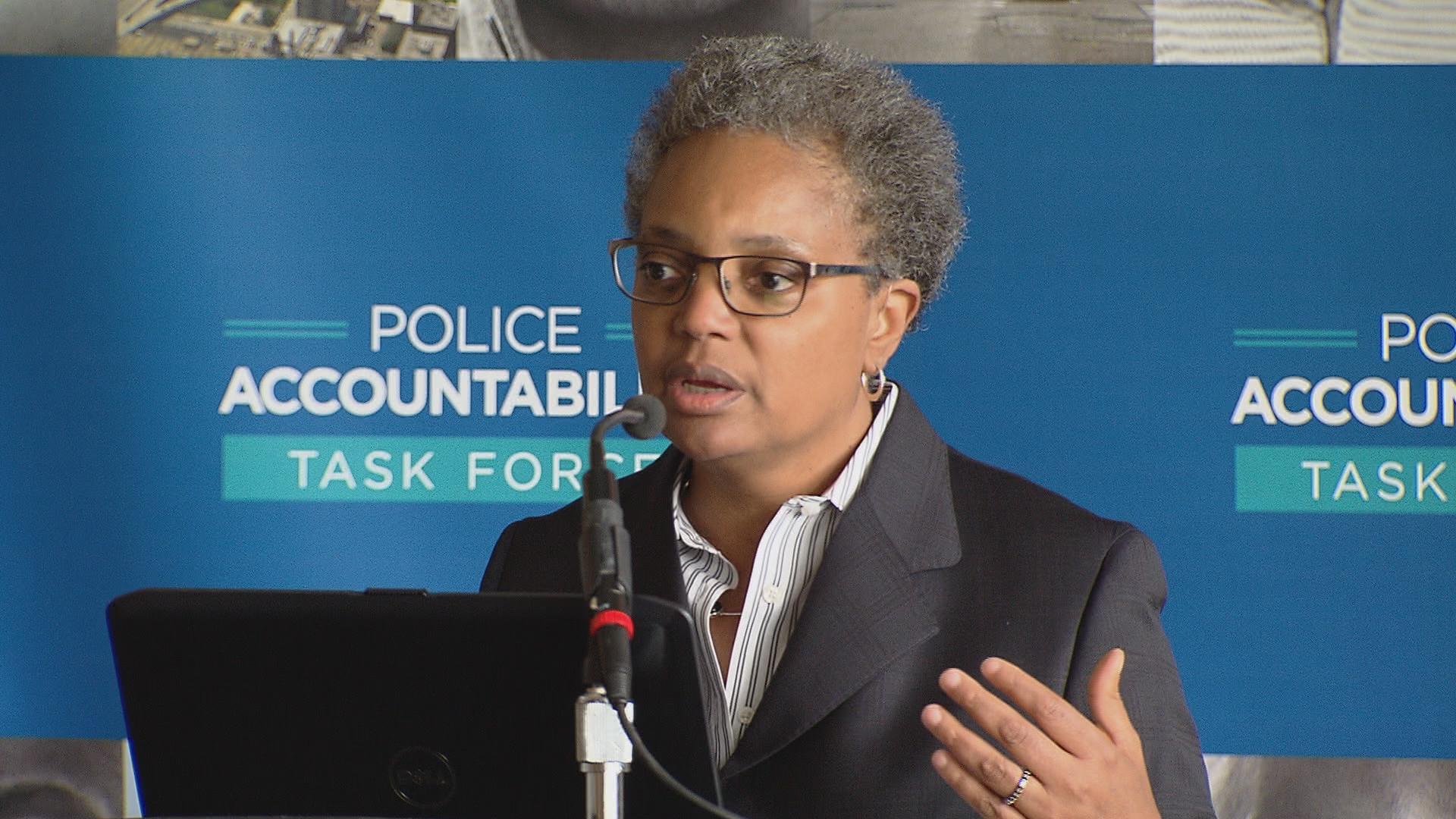 Lori Lightfoot: Dean Angelo 'Missed the Mark' on Task Force Recommendations
April 26: "Mr. Angelo continues to miss the mark when he dismisses the report," said Lori Lightfoot, chairwoman of the Police Accountability Task Force, in response to comments made by FOP head Dean Angelo during his Monday appearance on "Chicago Tonight."
---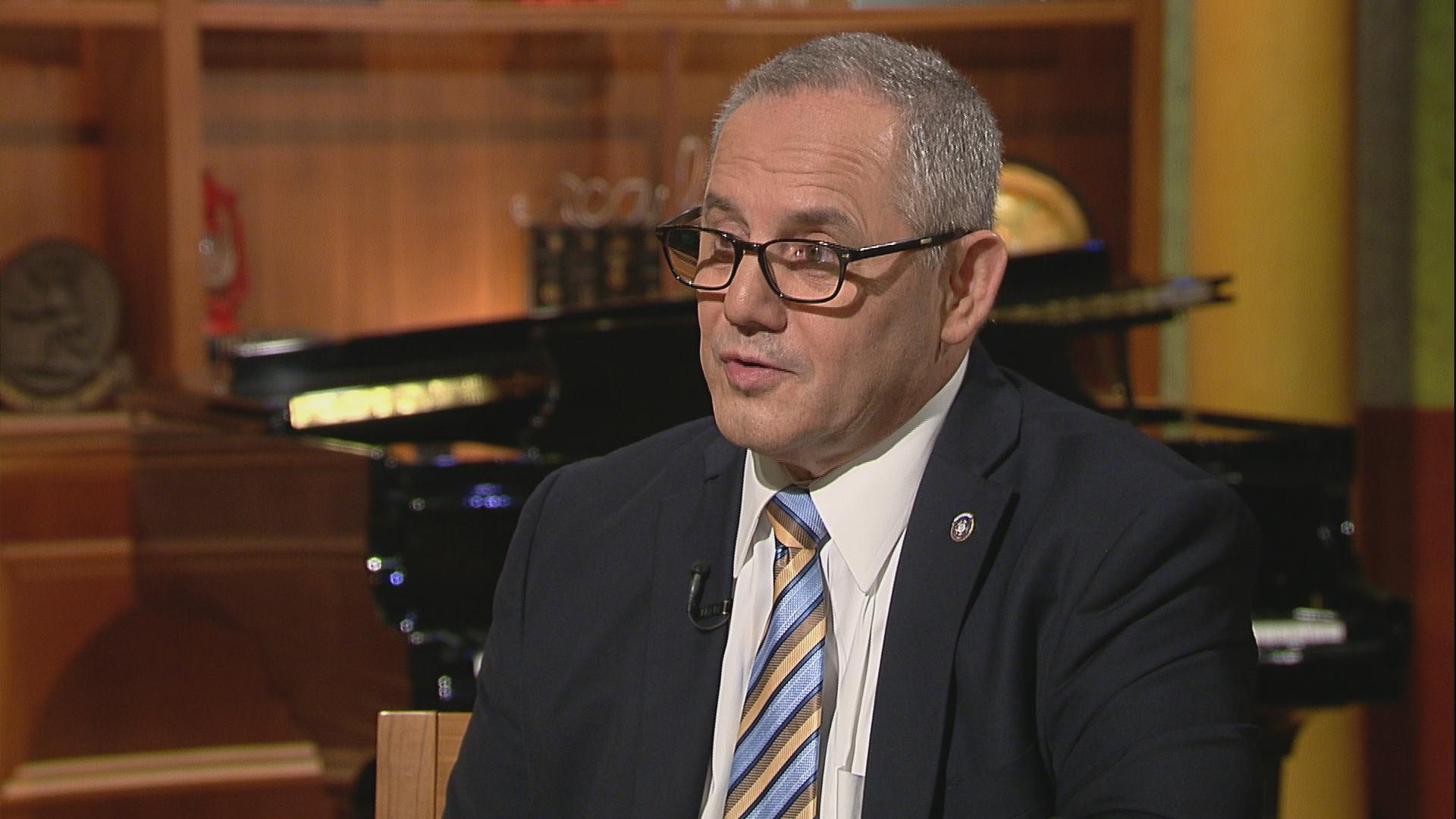 FOP President Dean Angelo Responds to Task Force Recommendations
April 25: Changes are coming to the Chicago Police Department. But are the rank and file on board? We talk with the head of Chicago's Fraternal Order of Police.
---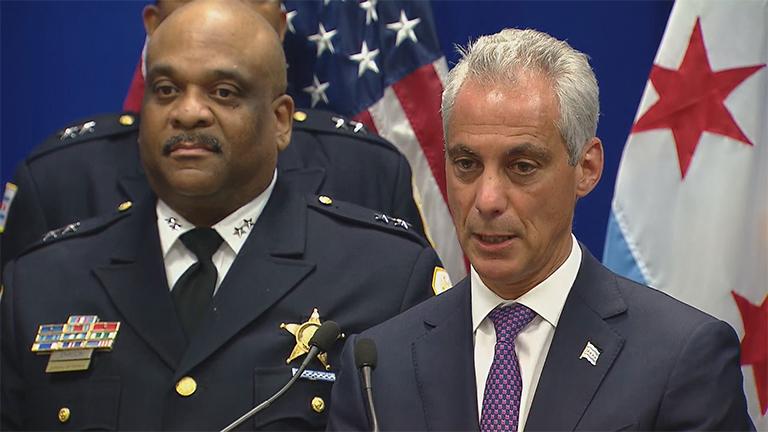 City to Implement Nearly a Third of Police task Force Recommendations
April 21: The police superintendent and mayor announce big changes to Chicago Police Department practices and oversight. But did the much maligned Independent Police Review Authority make the cut?
---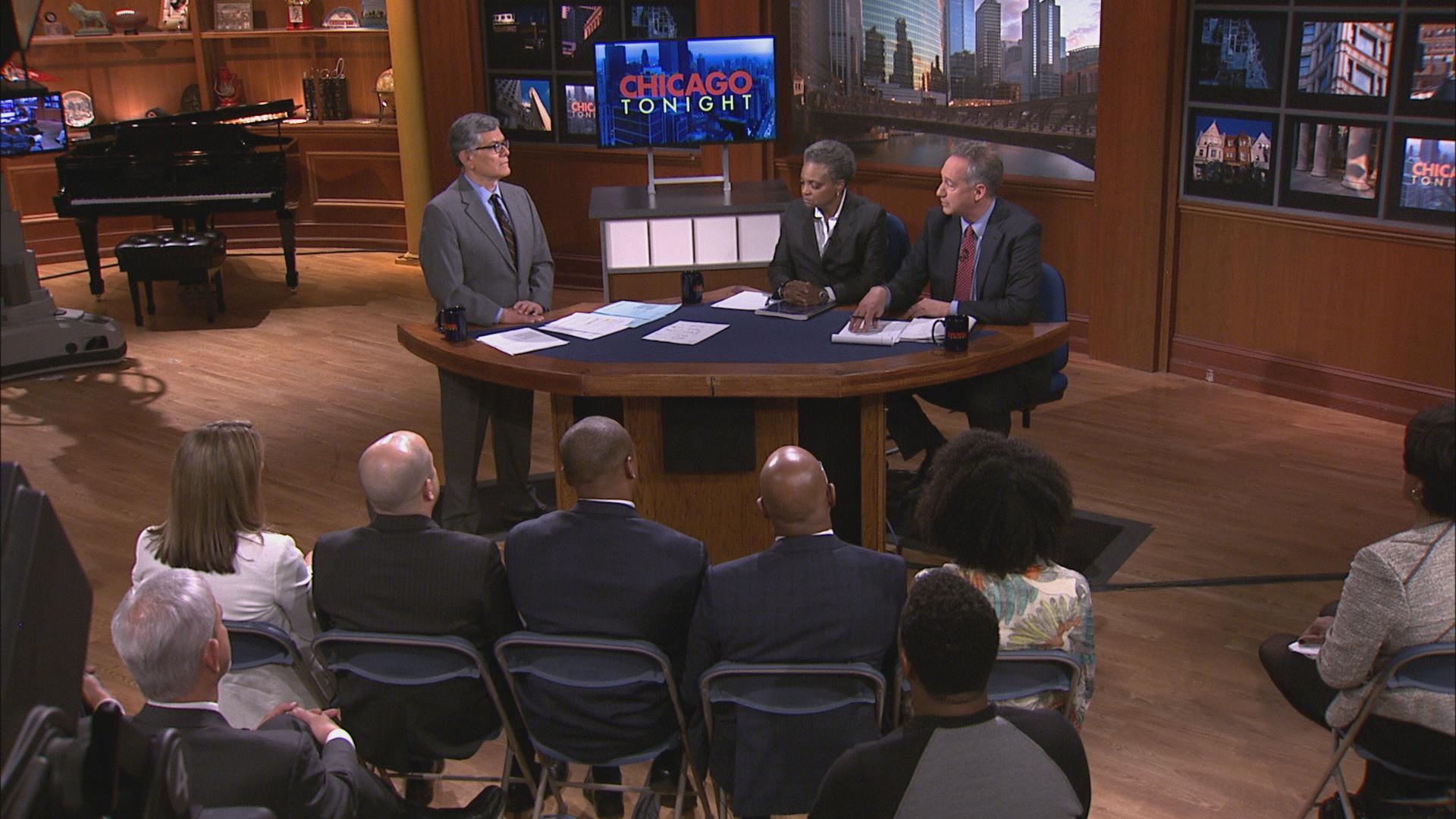 'Chicago Tonight' Live: Task Force, Community Discuss Troubled CPD
April 14: Mayor Emanuel's Police Accountability Task Force has issued a sobering assessment of the Chicago Police Department. We talk about the findings and recommendations with task force and community members during this special edition of "Chicago Tonight."
---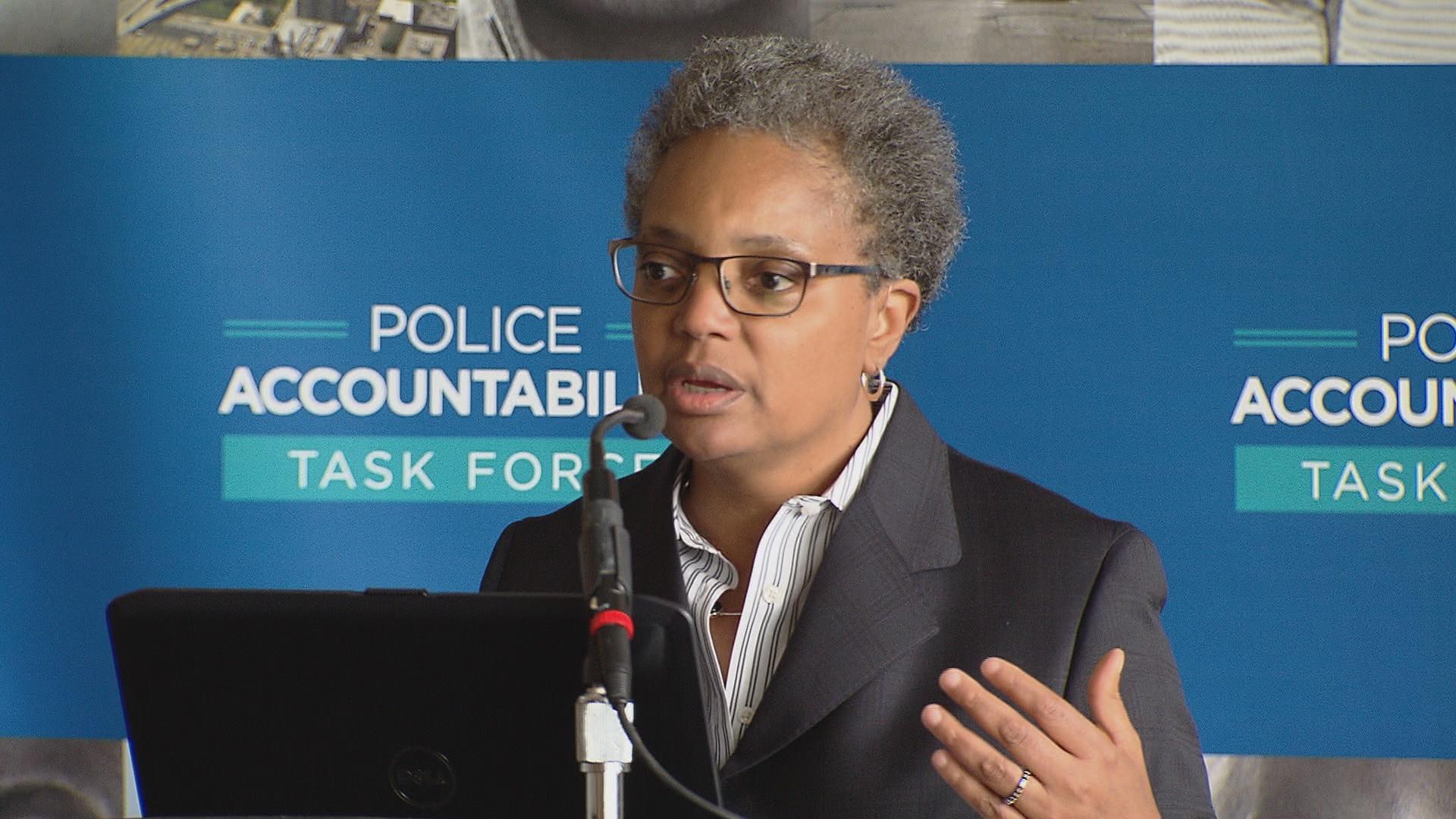 Task Force Aims to Change Broken Police Department
April 13: "The community's lack of trust in the Chicago police department is justified." That's a direct quote from the scathing report released Wednesday afternoon by the Police Accountability Task Force.
---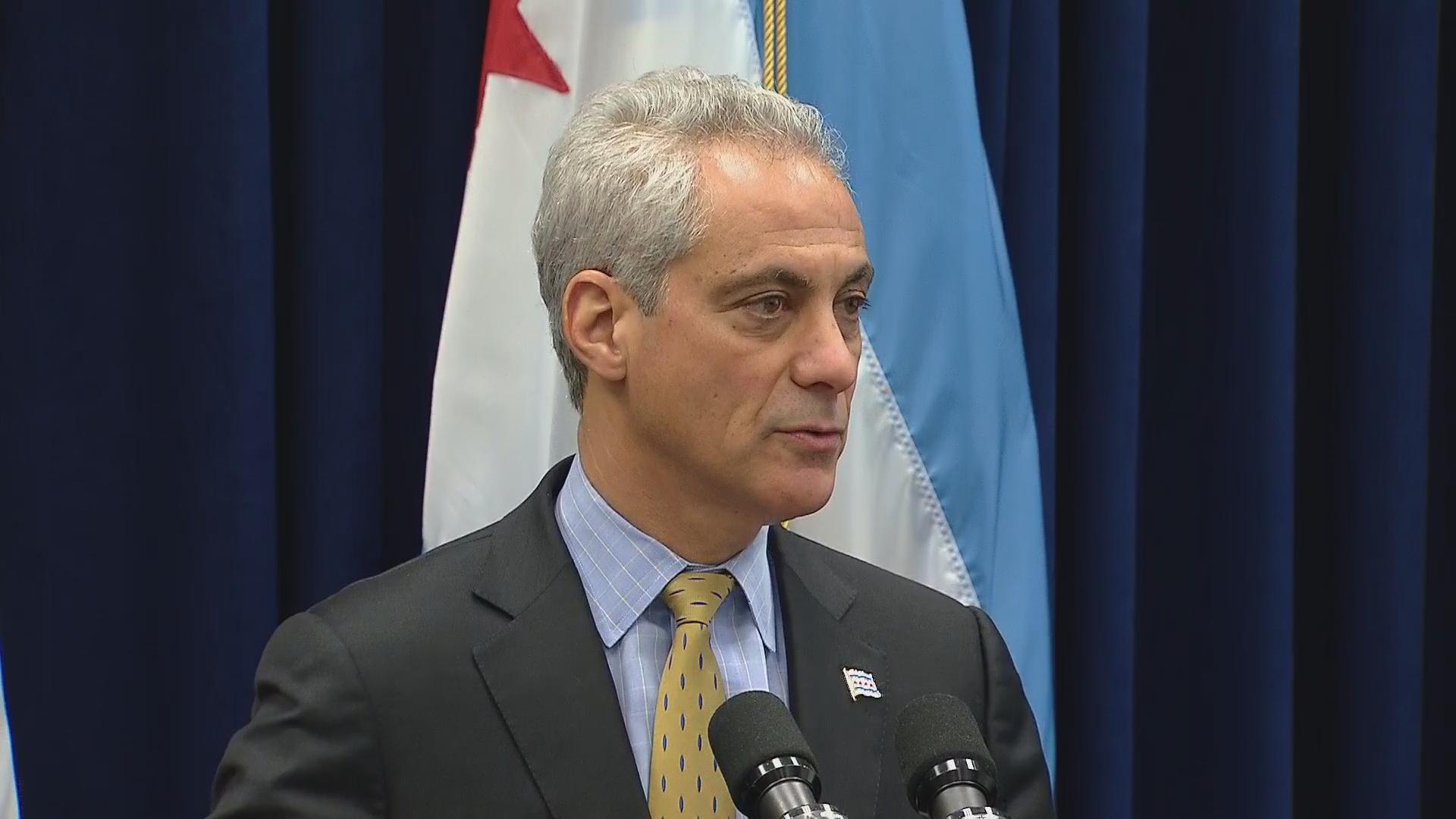 Mayor Emanuel, Aldermen React to Police Task Force Report
April 13: The Police Accountability Task Force released its report Wednesday on the Chicago Police Department, saying the CPD is broken and has a "history of racial disparity and discrimination." Will the City Council move to abolish IPRA? We get mayoral and aldermanic reaction to the task force report.
---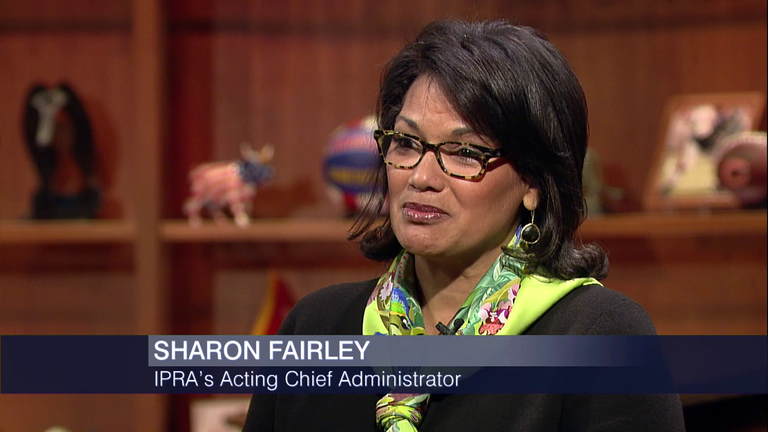 IPRA Chief Sharon Fairley Outlines Reforms to Agency
Jan. 4: Independent Police Review Authority acting chief administrator Sharon Fairley announces changes to the agency's leadership and reforms to the agency.
---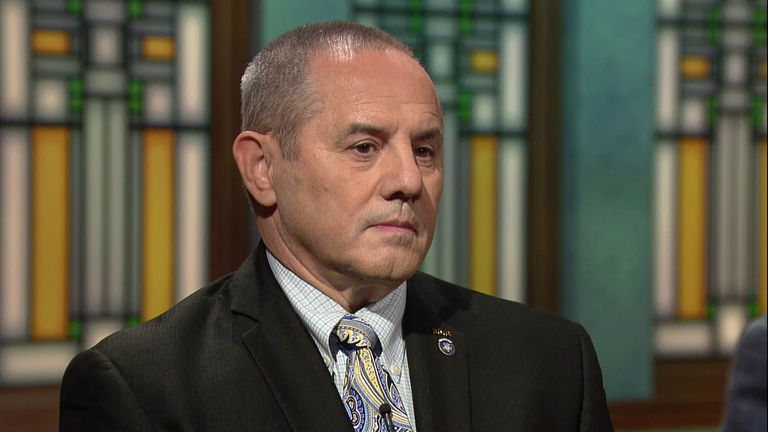 FOP President Dean Angelo on Chicago Police Culture, Investigation
Dec. 14, 2015: The Laquan McDonald shooting has brought the police union under fire. Is there a culture of cover-up among cops? Dean Angelo, president of the Fraternal Order of Police, joins us.
---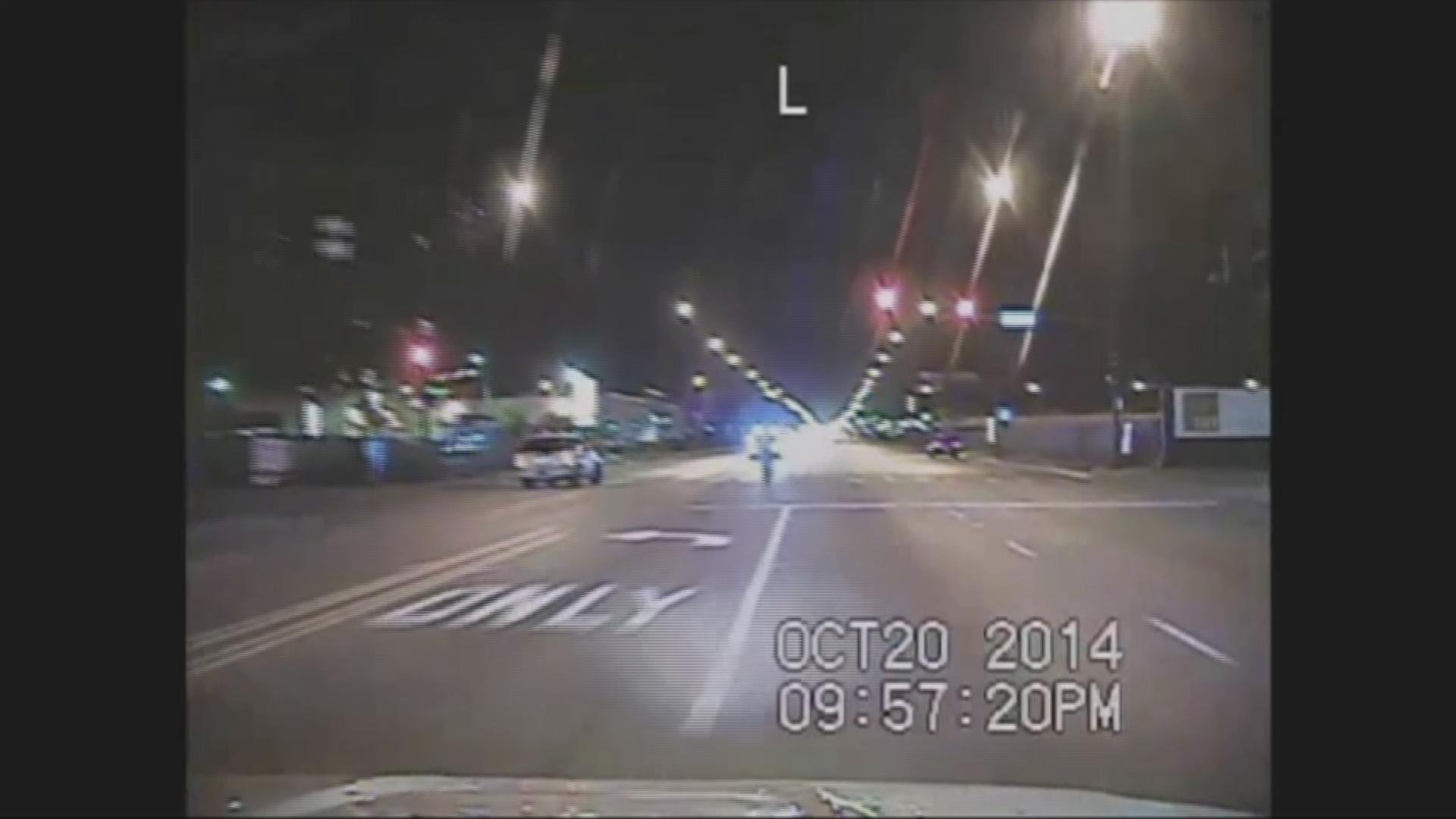 Complete coverage of the Laquan McDonald Shooting
Find all "Chicago Tonight" stories on the shooting of 17-year-old Laquan McDonald.
---
Mayor Emanuel Creates Police Accountability Task Force
Dec. 2, 2015: The mayor has named a Chicago Police Board Task Force on Police Accountability to conduct a national search to find a new police superintendent.
---