The video cannot be displayed.
On April 21, Mayor Rahm Emanuel implemented nearly one-third of the Police Accountability Task Force's recommendations to overhaul Chicago's embattled police department.
The mayor's attempts to make changes at the embattled police department comes at a time where police stops are down 90 percent and shootings are up 80 percent, which hit the dubious tally of 1,000 shootings in Chicago weeks earlier than the last four years. 
---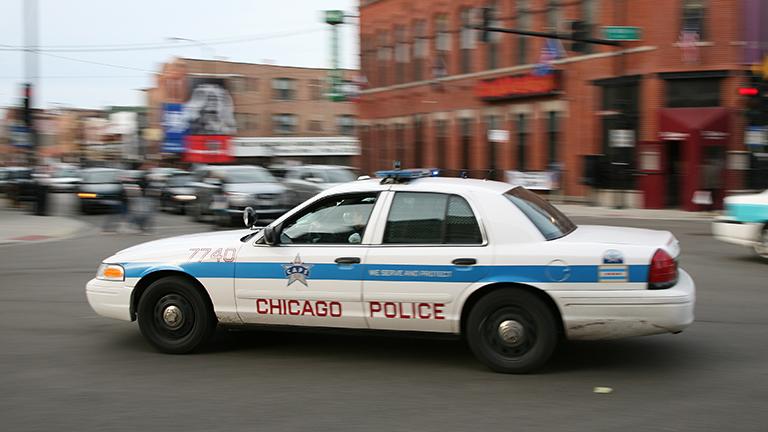 Documents: Chicago FOP's analysis of Chicago gun arrests by ward, narcotics arrests by ward and homicides by ward using data from the Chicago Police Department. Documents, provided by the FOP, are unedited.
---
Some reforms include de-escalation training to avoid the use of deadly force, crisis intervention training for dealing with people with mental illness, faster investigations into alleged police wrongdoing and new guidelines for disciplining officers. 
These new policies follow changes that were already in the pipeline: more body cameras on police officers, more Tasers, and how quickly police-involved-shooting videos are released.
---
Document: Read the full report released by the Police Accountability Task Force.
---
Immediately after the report came out, Dean Angelo, president of Chicago's Fraternal Order of Police Lodge 7, called the accusation of racism in the CPD "biased." Host Phil Ponce asked what Angelo's reaction is now that some time has passed since the report's release on April 13.
"I'm still of that opinion, that it's biased," Angelo said, criticizing the task force's approach to analyzing "numbers, statistics and data."
"I think what happened with this report was that ... they shared information that was a snapshot of some of these statistics that they reported," he said, referring to the report's finding that stops by Chicago police officers disproportionately affect people of color.
---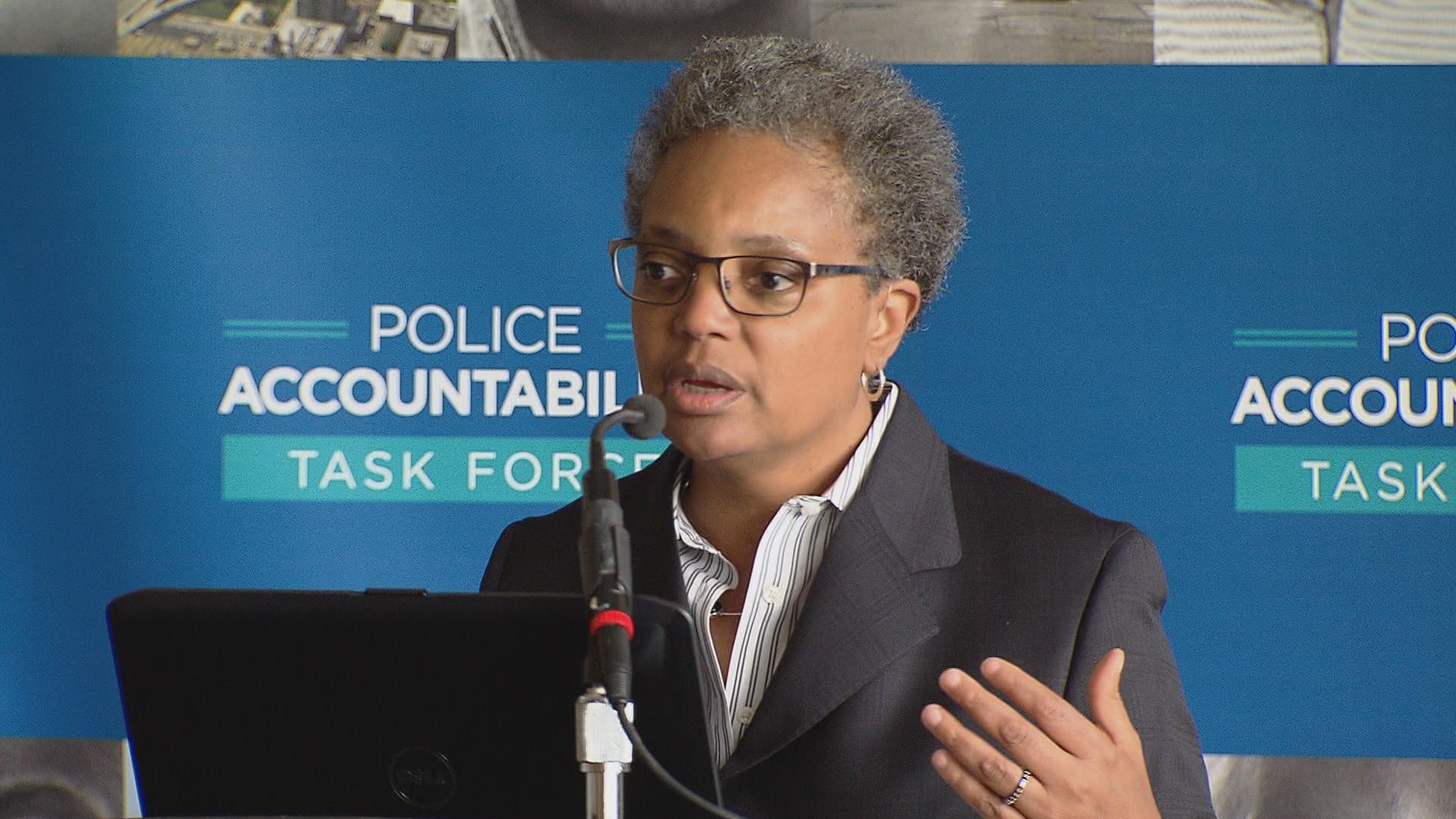 Read: Lori Lightfoot, president of the Chicago Police Board and chairwoman of the Police Accountability Task Force, responds to comments made by Angelo on "Chicago Tonight."
---
"They rate that as a reason why we are racist," Angelo said. "Police officers don't go to areas of color when they're working; they go to areas of crime."
As to whether he believes there is systemic racism in the CPD, Angelo said he's never seen evidence to support that.
"In my 36 years, when a police officer dons that blue shirt and they go to work, they're not biased in any way, shape or form," he said.
Code of silence
The task force report also took aim at the so-called police code of silence: "The collective bargaining agreements between the police unions and the City have essentially turned the code of silence into official policy," the report reads.
"Again, I don't know where that came from," Angelo said when asked by Ponce for his reaction to the report's finding. "If [the task force] had concerns about the contract, if they had concerns about how it protects or throws this umbrella of secrecy over the process, they could have picked up the phone."
---
Related stories from "Chicago Tonight"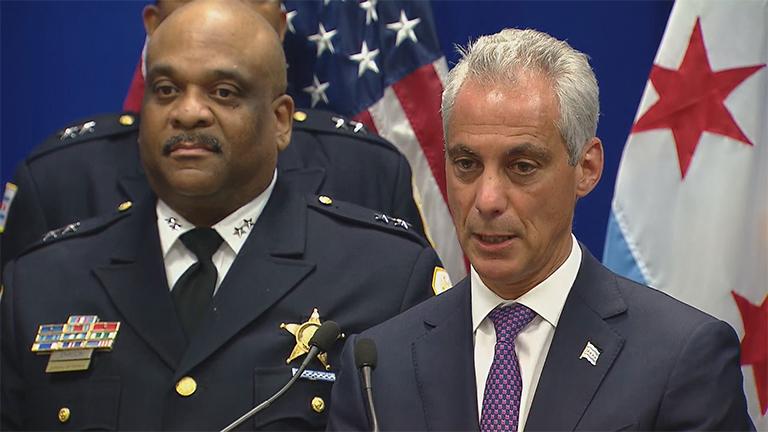 City to Implement Nearly a Third of Police task Force Recommendations
April 21: The police superintendent and mayor announce big changes to Chicago Police Department practices and oversight. But did the much maligned Independent Police Review Authority make the cut?
---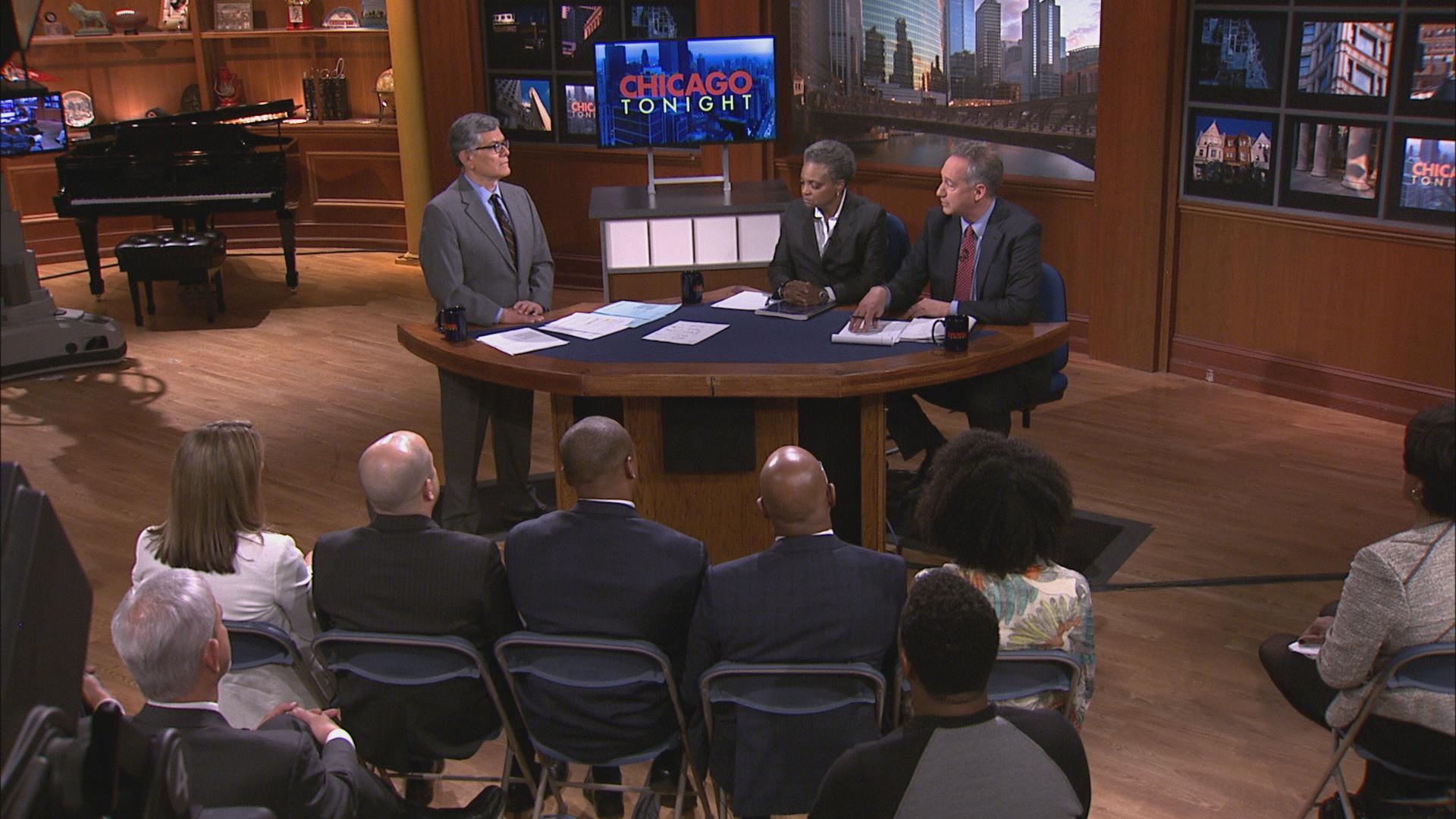 'Chicago Tonight' Live: Task Force, Community Discuss Troubled CPD
April 14: Mayor Emanuel's Police Accountability Task Force has issued a sobering assessment of the Chicago Police Department. We talk about the findings and recommendations with task force and community members during this special edition of "Chicago Tonight."
---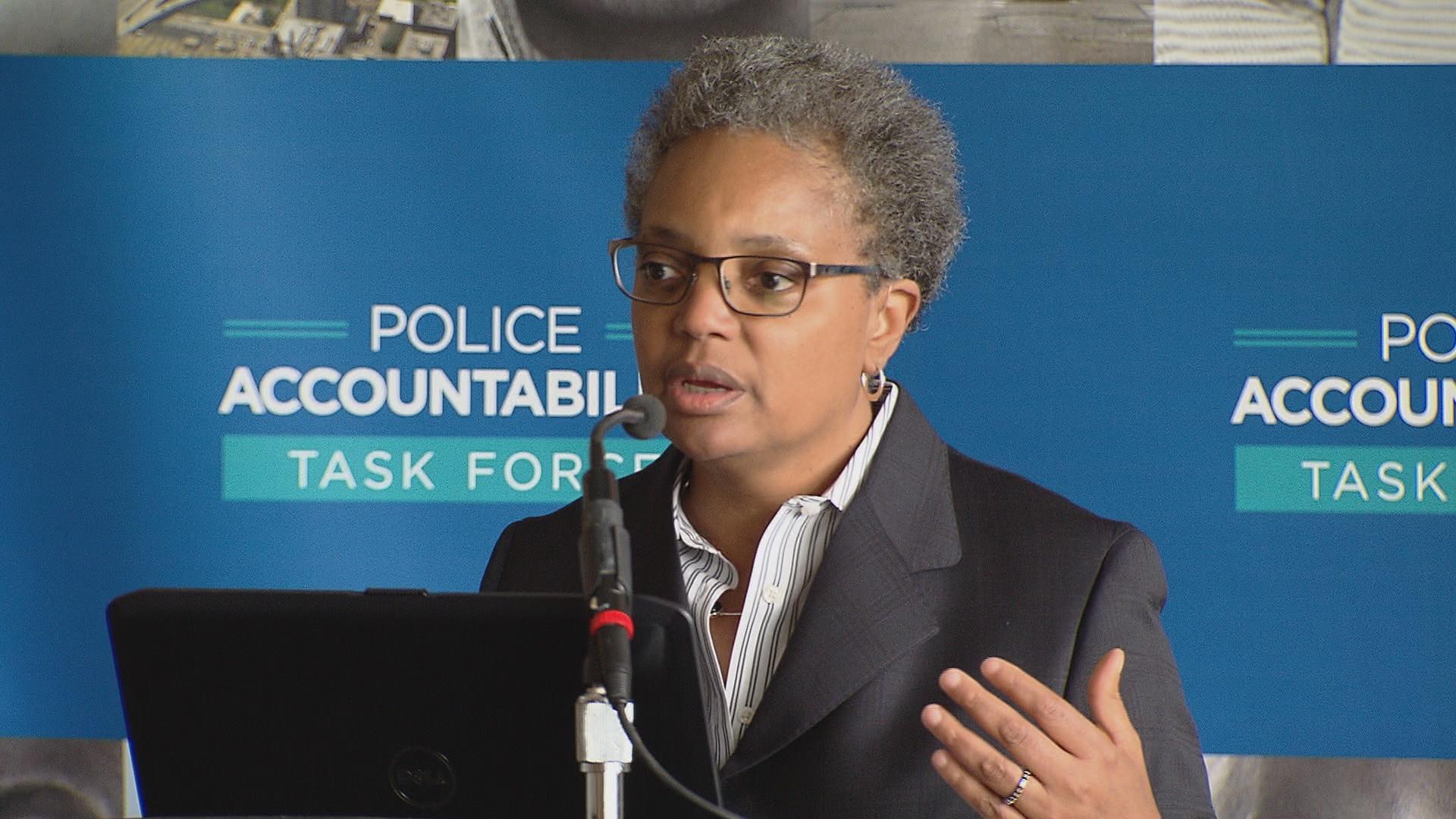 Task Force Aims to Change Broken Police Department
April 13: "The community's lack of trust in the Chicago police department is justified." That's a direct quote from the scathing report released Wednesday afternoon by the Police Accountability Task Force.
---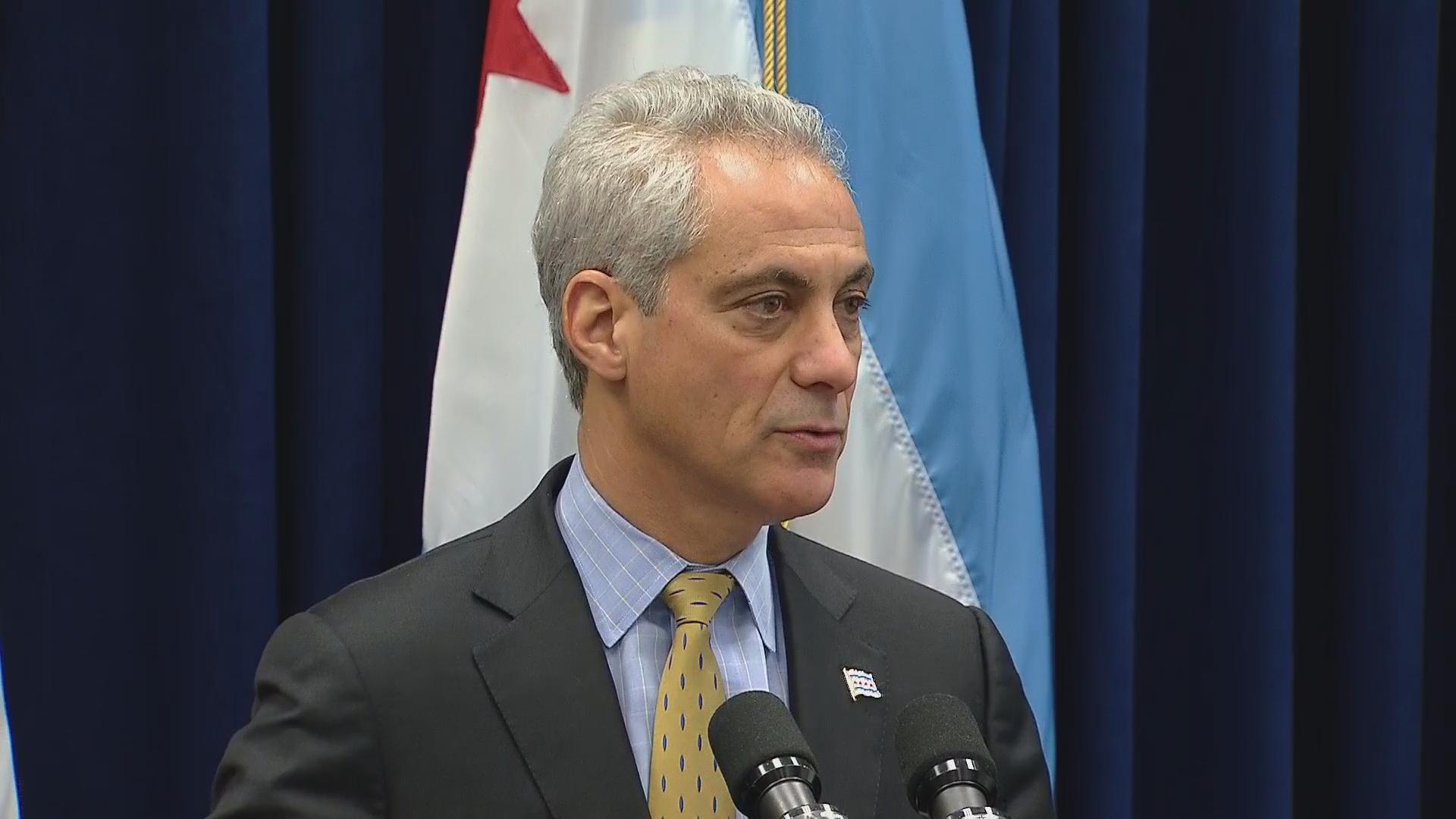 Mayor Emanuel, Aldermen React to Police Task Force Report
April 13: The Police Accountability Task Force released its report Wednesday on the Chicago Police Department, saying the CPD is broken and has a "history of racial disparity and discrimination." Will the City Council move to abolish IPRA? We get mayoral and aldermanic reaction to the task force report.
---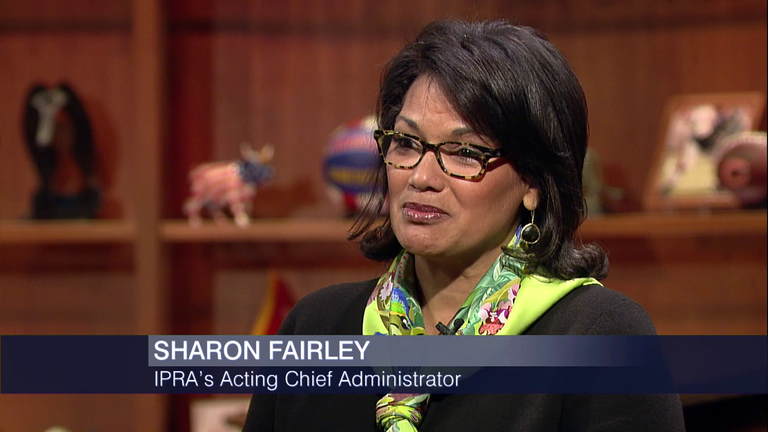 IPRA Chief Sharon Fairley Outlines Reforms to Agency
Jan. 4: Independent Police Review Authority acting chief administrator Sharon Fairley announces changes to the agency's leadership and reforms to the agency.
---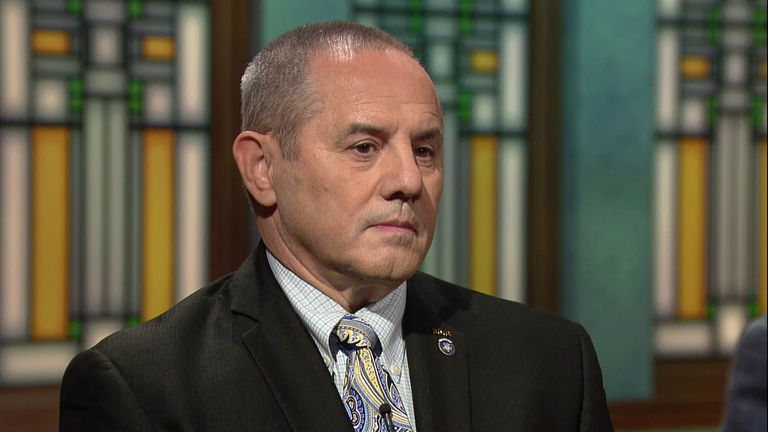 FOP President Dean Angelo on Chicago Police Culture, Investigation
Dec. 14, 2015: The Laquan McDonald shooting has brought the police union under fire. Is there a culture of cover-up among cops? Dean Angelo, president of the Fraternal Order of Police, joins us.
---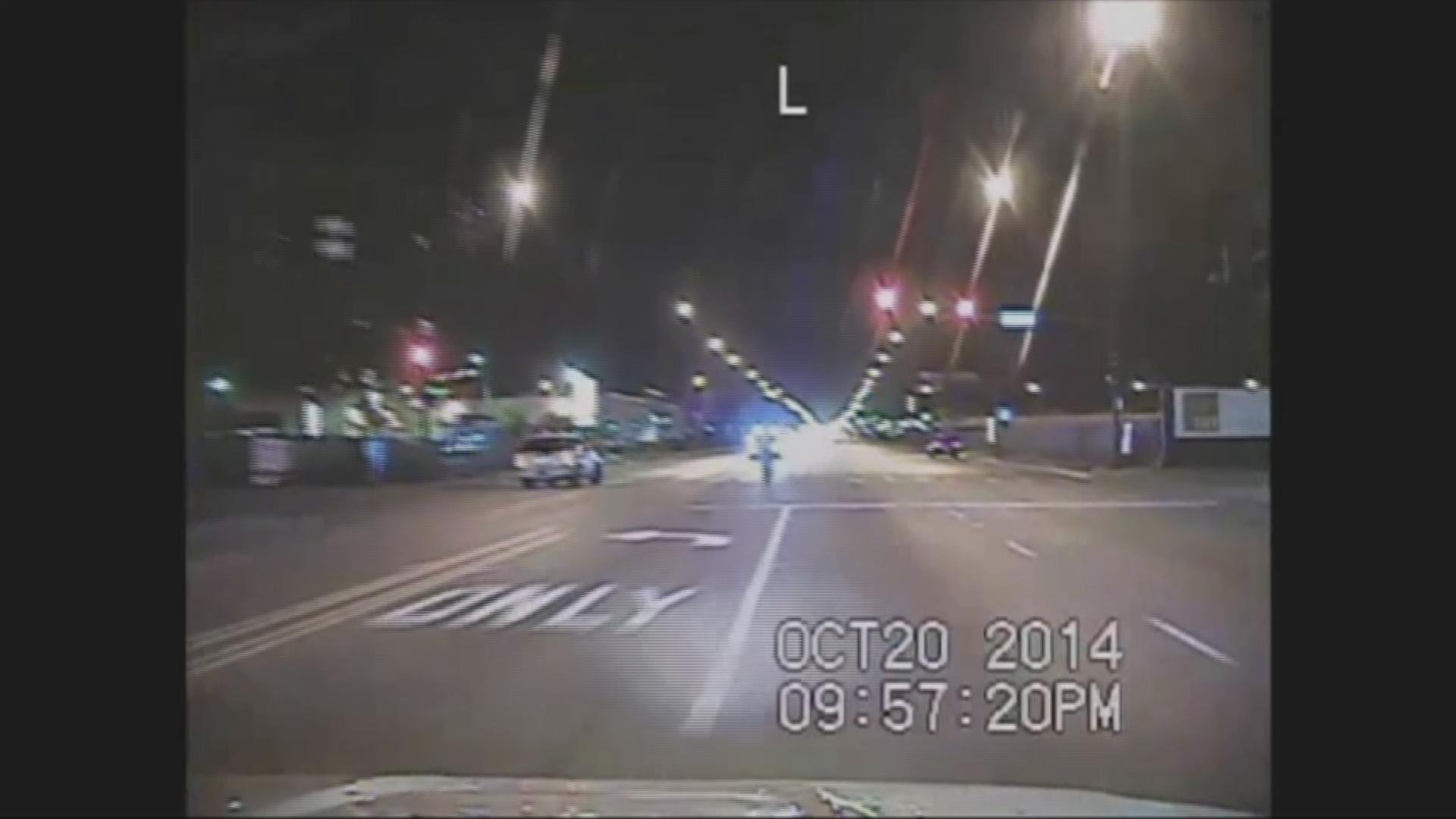 Complete coverage of the Laquan McDonald Shooting
Find all "Chicago Tonight" stories on the shooting of 17-year-old Laquan McDonald.
---
Mayor Emanuel Creates Police Accountability Task Force
Dec. 2, 2015: The mayor has named a Chicago Police Board Task Force on Police Accountability to conduct a national search to find a new police superintendent.
---