Independent Police Review Authority acting chief administrator Sharon Fairley announced changes to the agency's leadership Monday afternoon.
The proposed reforms to the agency come in the wake of public outcry over the handling of police-involved shootings. They include:
Hiring new senior leaders—a new chief of staff and new chief investigator—that bring a diverse set of skills and fresh investigative and administrative perspective to the agency
Strengthening the legal team to increase legal oversight of the investigative process from start to finish
Establishing a dedicated community outreach manager who will offer more direct support and communication with complainants, witnesses and the community
Fairley joins us on "Chicago Tonight" to talk about her proposed reforms and her vision for the agency.
"Failure is just not an option here," Fairley said to Carol Marin during the interview. "I believe that all the invested agencies involved here, the police department, the mayor's office, state's attorney's office – everybody understands that. We're in a different land now. We have to make this work, and I'm committed to making this work."
Below, some additional highlights from our discussion.
On the timeliness of IPRA investigations, which can take years
"It really ranges from case to case. I know historically, that IPRA has had issues with completing their investigations in a timely manner. That's why one of the aspects that I'm putting in place right now are some basic case-management techniques that I think will help improve our performance in terms of getting investigations concluded. But there are valid reasons why an investigation could take months and up to a year or more.
"[Investigations ongoing for] 10 years, 8 years, 5 years is not foreseeable in my future."
On why the public should believe IPRA is independent when it's in the service of the mayor
"I understand that skepticism, particularly looking historically at how the agency has evolved. All I can say now is that what I'm trying to do is put in place the people and the mechanisms that can really deliver the independence in the way that the agency needs to operate.
"I'm looking at a lot of things to try to sort of sever any further ties that exist. It's going to take time to rebuild the confidence in the agency. I get that. Hopefully in time, we will prove that the investigations that we conduct are in fact thorough and done with independence and integrity."
On the appropriateness of interactions between the mayor's office and IPRA, in light of last week's release of internal emails on the Laquan McDonald shooting and the agency's independence
"There are valid, appropriate reasons for our office to be in communication with the mayor's office. There are some statutory requirements where we're required to inform the mayor's office of certain things that are going on. But at no time have I felt – or have I had any evidence to see – that the mayor has actually tried to direct the nature of any kind of investigation, and I don't expect that to happen in the future.
"I see my charge to be independent as critically important to the process. There's no way that our agency can have any credibility if people believe that we're just under the thumb of the mayor's office."
On whether it's a good idea to have law enforcement people as supervisors in IPRA
"The fact that somebody has law enforcement experience can be quite a benefit, because they know what it's like to be out on the street. They've been in those shoes. So I would never rule out hiring someone or putting someone in place as an investigator who has that kind of experience.
"The key question is, 'Can they be independent in their judgement?' Can they be the neutral arbiter and truth-finder? That's what our job is all about."
Hear the full discussion in the video above.
---
What is IPRA?
---
"I have been charged by the mayor to do the job and the job to me is doing quality investigations with integrity and independence," Sharon Fairley said during a press conference Monday afternoon.
Fairley was appointed in December by Mayor Rahm Emanuel to head up the Independent Police Review Authority (IPRA). After the release of the Laquan McDonald shooting video, Police Superintendent Garry McCarthy was fired, as was Scott Ando, who previously headed IPRA.
Investigating police-involved shootings is IPRA's job.
IPRA has approximately 60 civilian investigators looking into to police: 
using excessive force
discharging a weapon 
threats of violence by an officer
verbal abuse with a bias
extraordinary occurrences in police custody
domestic violence involving a Chicago police officer
"I think this is historic legislation and I think you are going to see other legislation going to be filed in other cities, states and the federal government," Mayor Richard Daley said of IPRA in 2007 when it was created by the City Council.
IPRA was intended to be more independent than its predecessor, the Office of Professional Standards (OPS) which worked under the umbrella of the Chicago Police Department.  
OPS was split off from the CPD after former Chicago police Officer Anthony Abbate was caught on tape beating a bartender for not serving him more alcohol. Abbate had been suspended but the newly formed IPRA recommended he be fired. 
According to IPRA, Chicago Police officers were involved in 322 shootings between 2009 and 2015. But only two of those shootings were ruled unjustified.
Although the police department cites a drop in police shootings in 2015, Chicago police officers shot 22 people, eight of them fatally. 
And in 2014, police shot 37 people; 16 were killed.
Watch Fairley's full press conference, below.
---
According to police officials, about 80 Chicago police officers are currently on disciplinary desk duty right now, waiting for investigations to finish. Officers can be on administrative duty for as little as 30 days to many years. The longest cases still open date back to 2006.
"One of the steps of re-establishing trust is having a new director of IPRA, the Independent Police Review Authority," Mayor Emanuel said when he announced in December that Fairley would be the acting chief administrator of IPRA.
IPRA's chief administrator is appointed by the mayor and both she and the staff are civilians – including the investigators. It is meant to be an independent agency, but the recent release of hundreds of emails about the Laquan McDonald case shows IPRA regularly coordinated its responses with the mayor's office.
---
Related content: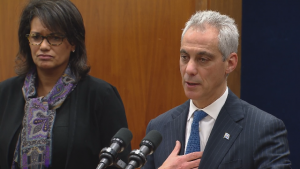 Sharon Fairley Named IPRA's New Chief
Mayor Rahm Emanuel announced the former federal prosecutor will be replacing Scott Ando as the head of the Independent Police Review Authority.
---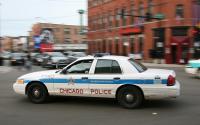 Police Shooting Raises More Questions About Reform, Training
The police-involved shooting deaths of a teen and his neighbor have prompted new emergency police reform measures. But questions about what exactly happened during the early morning incident that left two dead are growing.
---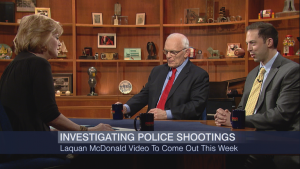 Understanding Police Shooting Investigations
The city of Chicago will release video this week showing a police officer shooting a teenager. We take a closer at look at the sometimes lengthy process of investigating police shootings.
---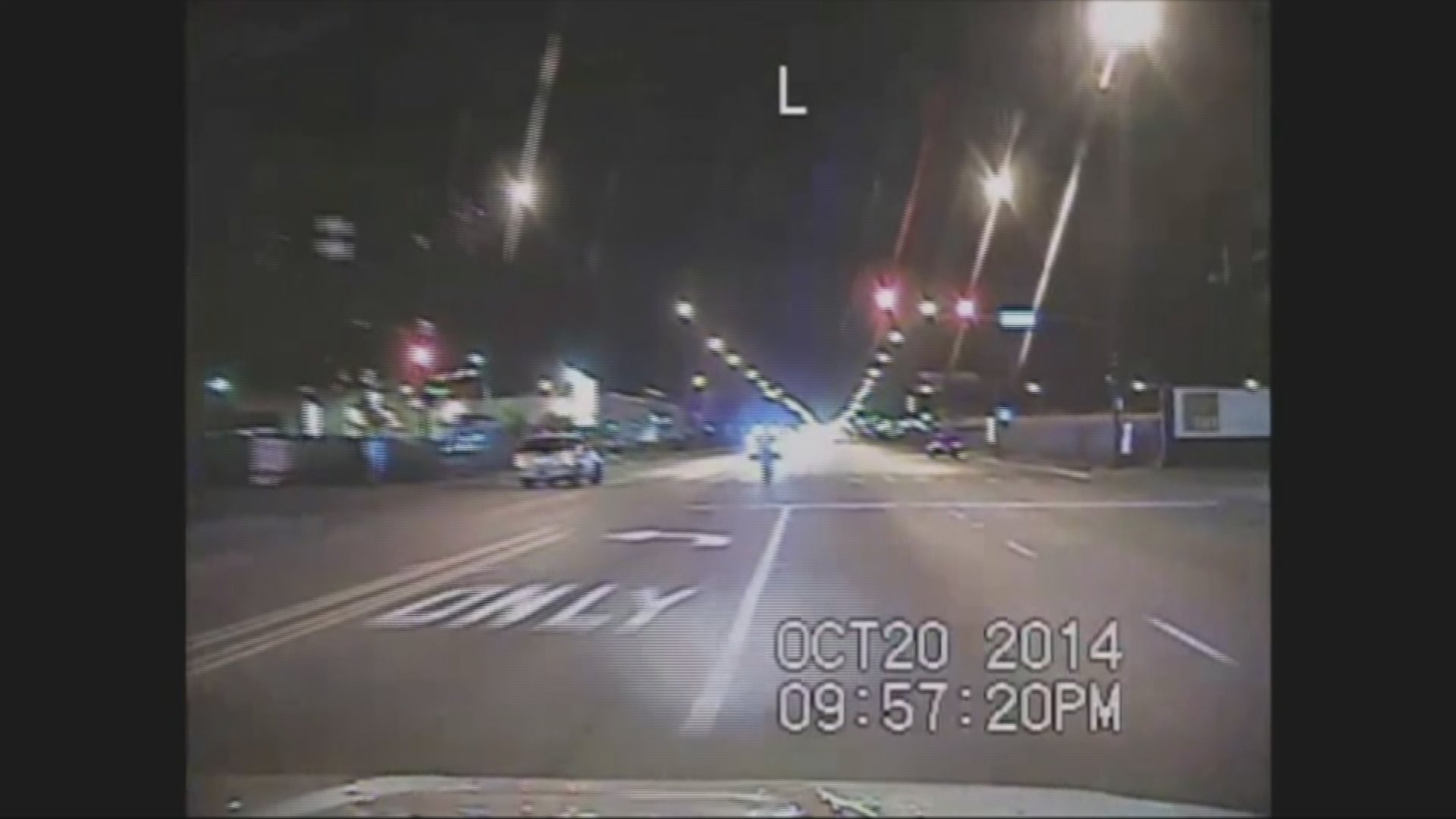 Complete coverage of the Laquan McDonald Shooting
Find all "Chicago Tonight" stories on the shooting of 17-year-old Laquan McDonald.