The video cannot be displayed.
Get rid of the Independent Police Review Authority, substantially rework the police union contract and address racism within the Chicago Police Department: Those are among the key recommendations in a powerful report released Wednesday afternoon by the Police Accountability Task Force.
The 190-page report on the state of the Chicago Police Department calls the system broken with systemic racism that needs reform. "A painful, but necessary reckoning is upon us," the opening line of the executive summary reads.
---
Document: Read the full report released by the Police Accountability Task Force.
---
The report also provides a great deal of context about how the city and Police Department reached the breaking point.
"We arrived at this point in part because of racism. We arrived at this point because of a mentality in CPD that the ends justify the means. We arrived at this point because of a failure to make accountability a core value and imperative within CPD. We arrived at this point because of a significant underinvestment in human capital," the report reads.
Among the statistics highlighted in the report are those detailing encounters between police and citizens. For example, of the 404 police-involved shootings between 2008 and 2015, an overwhelming majority of them – 74 percent – involved African-Americans. And of the 1,886 Taser discharges from 2012 to 2015, 76 percent of the time, it was an African-American who was Tased.
The report also notes that even though whites are more likely to be found with contraband, blacks are stopped more in traffic.
"CPD cannot begin to build trust, repair what is broken and tattered unless—from the top leadership on down—it faces these hard truths, acknowledges what it has done at the individual and institutional levels and earnestly reaches out with respect," the summary states. The superintendent must publicly acknowledge "CPD's history of racial disparity and discrimination and making a public commitment to cultural change."
The task force was assembled by Mayor Rahm Emanuel in the wake of unrest following the release of police dashcam video showing the shooting death of 17-year-old Laquan McDonald at the hands of Officer Jason Van Dyke. On Wednesday, the task force detailed how five working groups heard from 750 community members during four community meetings. After nearly four months of work, the task force pinpointed a host of systemic problems in the Chicago Police Department.
Chairwoman Lori Lightfoot explained that this didn't just start with Laquan McDonald.
"We heard from young people who talked to us about the fact that over and over again, they were stopped, they were immobilized, they were handcuffed, whether they were on the street, on a squad car, up against a wall, thrown into the back of a squad [car] in handcuffs," Lightfoot said. "And many times, that happened without any indication of why they were being stopped – they weren't arrested, and they were let go.
"If you take that experience, and you multiply it out over tens of thousands of young people across the city, that have that experience on a daily basis, we have a significant problem. Because their experience of policing, without any counterbalance, is that the police have no respect for them."
Video: Lori Lightfoot, president of the Chicago Police Board and Chairwoman of the Police Accountability Task Force, discusses the key findings of the report:
---
Some of the recommendations in the report's executive summary include abolishing the controversial Independent Police Review Authority (IPRA). The chief administrator of that police oversight agency, Sharon Fairley, last month called for an agency audit because IPRA has only determined twice in nine years that police shootings violated the Chicago Police Department's use of force policy. The task force suggests IPRA should be replaced with a civilian police investigative agency. 
The task force also recommends that there should be an inspector general for public safety to independently audit and monitor the Chicago Police Department and the police oversight system which would be under the city of Chicago's Inspector General Joe Ferguson.
The report states that a community safety oversight board should be created to increase transparency in police oversight. In addition, the task force recommends the implementation of better police training, better evaluation of officers, training of youth to know their rights, and the creation of citywide summits on criminal justice reform. 
It also recommends that community policing gets reinvigorated with a commitment to beat-based policing, as well as replacing CAPS with community empowerment and engagement districts for each of the 22 police districts. The task force wants policies in place to dismantle the so-called code of silence, improve diversity and inclusion in the CPD, and to better train and implement various policies regarding dealing with people with mental health issues.

On Thursday's show: "Chicago Tonight" is dedicating Thursday's full hour to the report with task force members, including Lori Lightfoot and Joe Ferguson. The panel will report on their findings and recommendations, and answer questions from out live studio audience. Tune in at 7 p.m. Thursday on WTTW11.
---
Among the task force recommendations:
Empowerment
• Replace the Independent Police Review Authority with a new and fully transparent and accountable Civilian Police Investigative Agency
• Create a dedicated Inspector General for Public Safety
• Implement an Early Intervention System to identify officers with problems
• Fundamentally change provisions in the collective bargaining agreements that are impediments to accountability such as: allowing for anonymous complaints, eliminating the ability to change statements after reviewing video and removing the requirement to destroy complaint records.
• Fully implement the first-in-the-nation written video release policy for officer-involved shootings.
• Expand CPD's body cam program.
• Require that all disciplinary information be provided online so that citizens can track complaints and discipline histories.
Accountability
• Create a Community Safety Oversight Board.
• Implement a citywide Reconciliation Process beginning with the Superintendent publicly acknowledging CPD's history of racial disparity and discrimination.
• Replace CAPS with localized Community Empowerment and Engagement Districts (CEED) for each of the city's 22 police districts, and support them accordingly.
• Reinvigorate community policing as a core philosophy
• Evaluate and improve the training officers receive with respect to youth
• Host citywide summits jointly sponsored by the Mayor and the President of the Cook County Board to develop and implement comprehensive criminal justice reform.
• Allowing arrestees to make phone calls to an attorney and/or family member(s) within one hour of arrest.
• Implementation of citywide "Know Your Rights" training for youth.
Systemic problems
• Establish a Deputy Chief of Diversity and Inclusion in CPD.
• Implement policies to dismantle the institutionalization of the police "code of silence."
• Establish a smart 911 system for OEMC, allowing residents to pre-enter information on mental health or other issues that would be instantly available to OEMC operators.
• Create a multi-layer co-responder system where mental health providers work with OEMC and CPD to link individuals to treatment.
• Expand significantly the Crisis Intervention System for CPD and other first responders.
• Create a "Mental Health Critical Response Unit" within CPD
• Create a hotline for CPD members, whether civilian or sworn, to lodge complaints, and develop a third-party system for the processing and follow-up of all comments and complaints reported to the hotline.
---
Related stories from 'Chicago Tonight'
Jan. 11: Lori Lightfoot, member of the mayor's special task force on police accountability, discusses the search for Chicago's next top cop.
---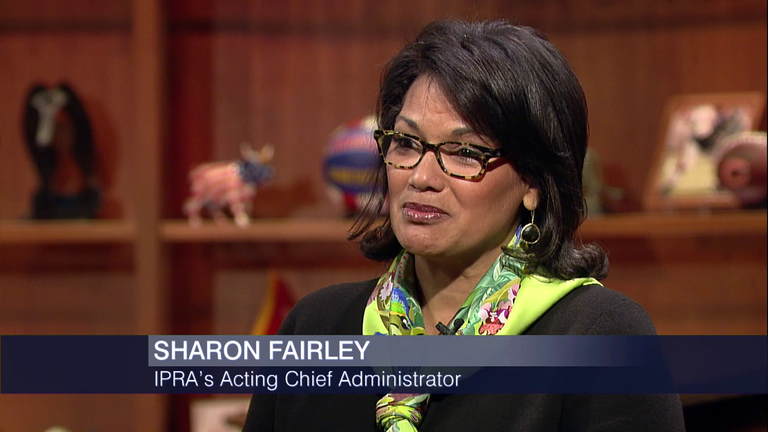 IPRA Chief Sharon Fairley Outlines Reforms to Agency
Jan. 4: Independent Police Review Authority acting chief administrator Sharon Fairley announces changes to the agency's leadership and reforms to the agency.
---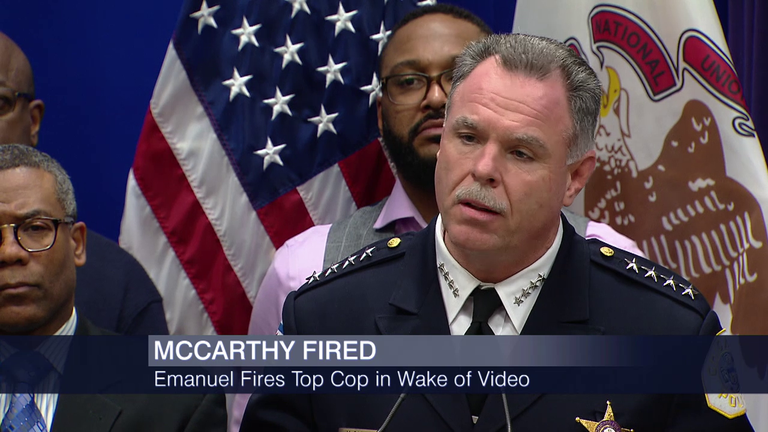 Chicago Police Superintendent Garry McCarthy Fired
Mayor Rahm Emanuel at a press conference on Dec. 1 announced that he'd asked Garry McCarthy to step down as superintendent of police.
---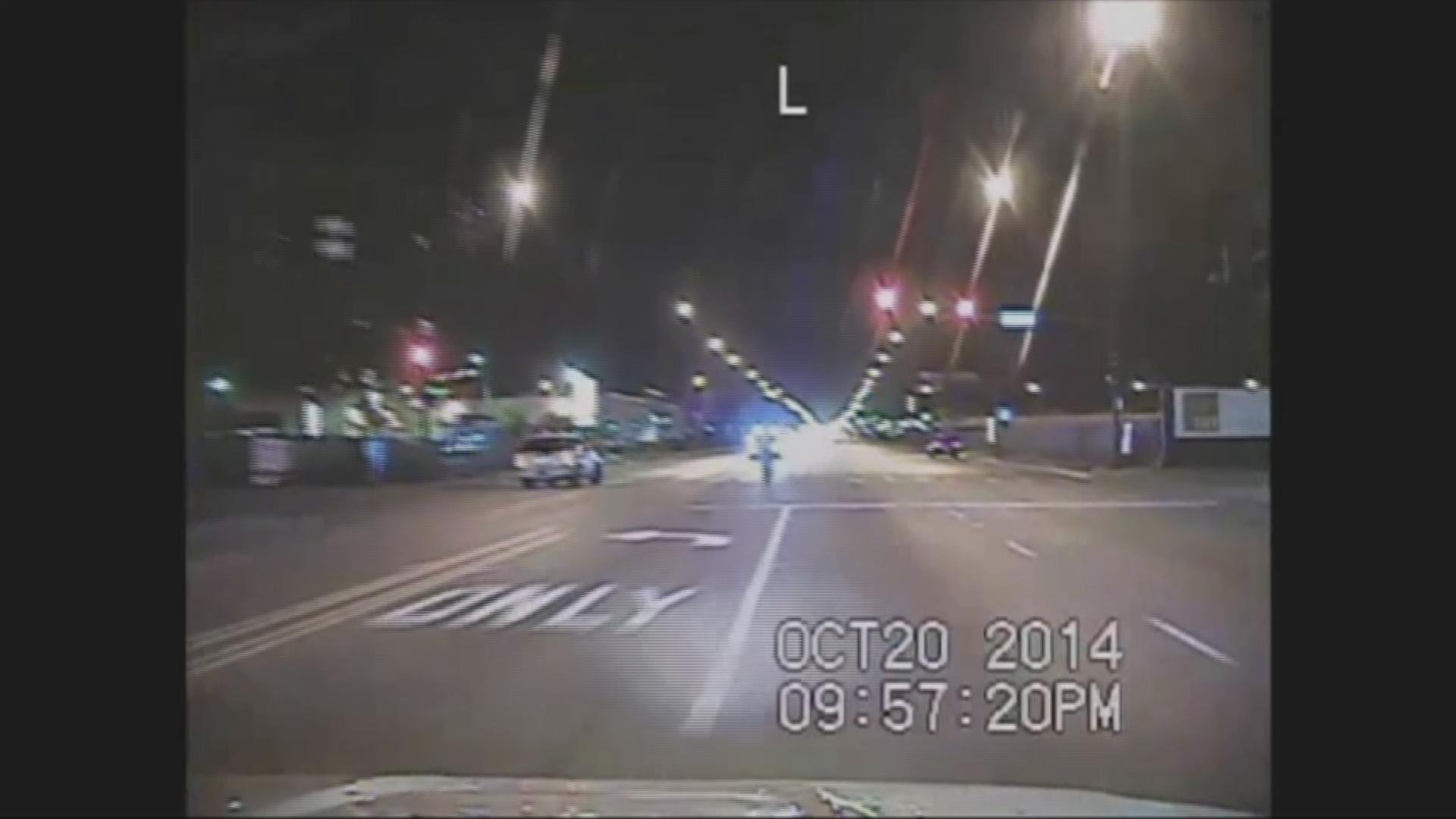 Complete coverage of the Laquan McDonald Shooting
Find all "Chicago Tonight" stories on the shooting of 17-year-old Laquan McDonald.
---
Mayor Emanuel Creates Police Accountability Task Force
Dec. 2, 2015: The mayor has named a Chicago Police Board Task Force on Police Accountability to conduct a national search to find a new police superintendent. 
---