The newly sworn-in police chief Eddie Johnson, along with Mayor Rahm Emanuel and several aldermen, are reacting to the report released Wednesday by the Police Accountability Task Force. This on the day that the full City Council formally changed city law to allow a one-time exception to the rules on selecting a police superintendent, making Johnson permanent.
All parties acknowledge the problems outlined in the report, although nobody would fully commit to implementing all of the recommendations. Many had not fully read the report.
The reaction comes as City Council voted 50-0 to make a one-time exception to the superintendent search process, take the Police Board out of it, and confirm Johnson as permanent top cop.
Johnson called it the honor of his life, and did agree with one major finding in the task force: institutional racism exists.
"We have racism in America, we have racism in Chicago, so it stands to reason we have racism in our agency," Johnson said. "So my goal is to root that out. Those that want to engage in inappropriate misconduct, we'll handle them accordingly."
When asked whether or not he'd implement all of the findings, he responded:
---
Document: Read the full report released by the Police Accountability Task Force.
---
"I haven't had a chance to review yet, but I do welcome a fresh set of eyes. If we have to do things, we'll do them. But we're not waiting for outside recommendations; we've already started initiating things that we know need to be improved."
City Council alderman seemed resigned to the sobering reality that they are all going to have to be involved in policy that changes the practices of the police department from top to bottom.
Aldermen like Leslie Hairston (5th Ward) have already introduced an ordinance abolishing the Independent Police Review Authority (IPRA) and replacing it with a citizen police monitor with more powers – something that is slowly gaining steam.
Ald. Jason Ervin (28th Ward) introduced an ordinance called FAIR Cops that also requires for a civilian police monitor and expanded oversight of cops.
"The FAIR Cops ordinance hopes to bring an independent review agency not only over the police department, but over IPRA or its successor, and the police board," Ervin said.
Other aldermen said they believed it was vital to act before the U.S. Department of Justice finishes its review of the police department and comes out with its recommendations.
"Either we act now and do the right thing, or the Department of Justice will mandate we do the right thing," said Ald. Anthony Beale (9th Ward). "A lot of major changes need to take place within the police department right now."
Meanwhile, Ald. George Cardenas (12th Ward) said he signed on to Ald. Leslie Hairston's IPRA ordinance.
"It's time we redo this whole concept of accountability all the way across the Police Department," Cardenas said.
Meanwhile, Emanuel also agreed with the task force finding on racism.
"The question isn't, do we have racism. We do," he said. "The question is what are you going to do about it."
He declined to answer whether or not he'd do away with IPRA, the agency tasked with investigation allegations of police misconduct. But he did leave the possibility open.
"I want the City Council to work on all the things necessary to make changes, because I want people to have confidence in IPRA or whatever agency has oversight. Whether it's IPRA or not, the function needs to be there," he said.
In other action at City Council, the new selected 4th Ward Aldermen – Sophia King – was sworn in by her colleagues.
And the mayor, who had nixed the idea of shutting down Addison and Clark streets for Cubs games, supports expanding the sidewalks there and narrowing the streets to accommodate the Cubs fans who have to go through security gates – and he says it should be paid for with federal money because it is a move to increase security at the ballpark.
Follow Paris Schutz on Twitter: @paschutz
---
Related 'Chicago Tonight' stories
Task Force Aims to Change Broken Police Department
April 13: Get rid of the Independent Police Review Authority, substantially rework the police union contract and address racism within the Chicago Police Department: Those are among the key recommendations in a powerful report released Wednesday afternoon by the Police Accountability Task Force.
---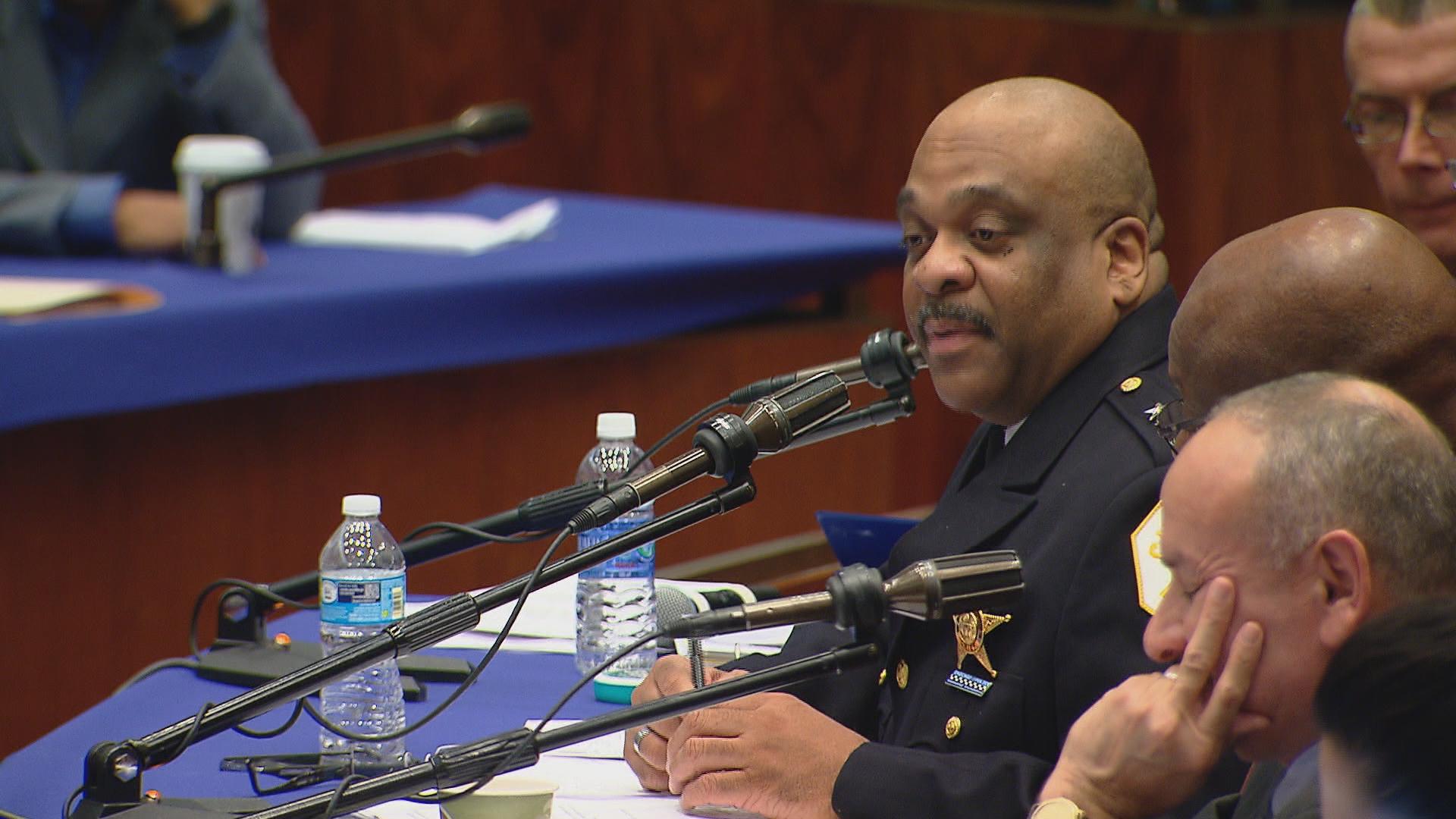 Eddie Johnson Fast-Tracked for Permanent CPD Superintendent 
April 12: A City Council committee on Tuesday gave a thumbs-up to an ordinance that will temporarily suspend the legally required process for selecting a police superintendent, and make the mayor's pick permanent.
---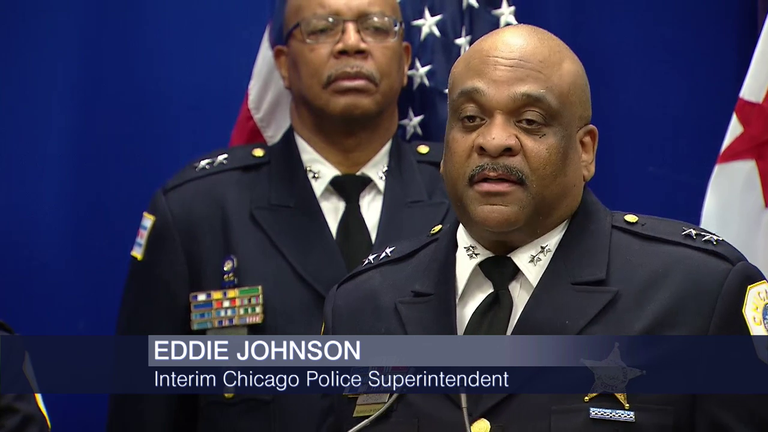 Aldermen Approve $6.5 Million in Police Misconduct Payouts
April 11: Aldermen on Tuesday are widely expected to approve a one-time change to city law to name Eddie Johnson the permanent Chicago Police Department superintendent. The move comes on the heels of a committee vote Monday to approve another $6.5 million in payouts to victims of police misconduct.
---
Aldermen Sound Off on Next Top Cop, Calls to Abolish IPRA
April 7: Could reports of an exam-cheating probe related to Eddie Johnson's fiancée derail his confirmation as top cop? Should IPRA be abolished? A panel of aldermen tackle these questions and more.
---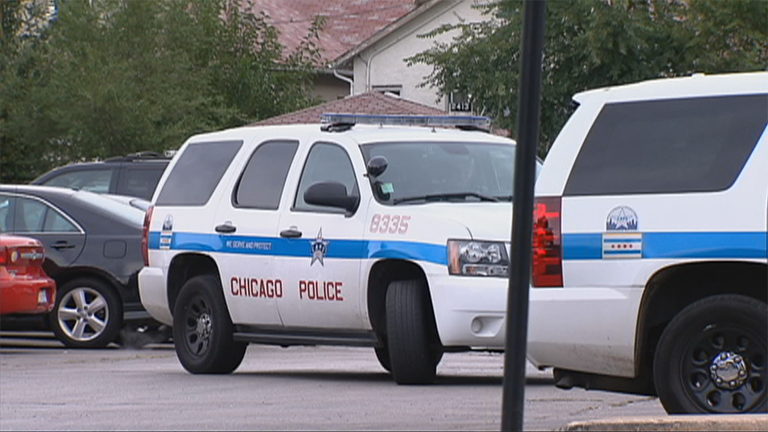 Chicago Police Department Under Scrutiny Amid Cheating Probe
April 5: On Tuesday, a City Council member called for the abolishment of the Independent Police Review Authority, and a new report cites allegations that the fiancée of new police superintendent Eddie Johnson is part of a probe into cheating on a lieutenant's exam.
---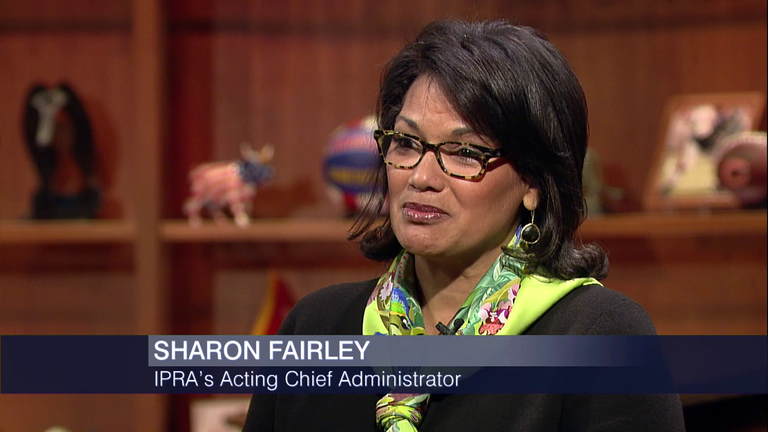 IPRA Chief Sharon Fairley Outlines Reforms to Agency
Jan. 4: Independent Police Review Authority acting chief administrator Sharon Fairley announced changes to the agency's leadership and announced proposed reforms to the agency.
---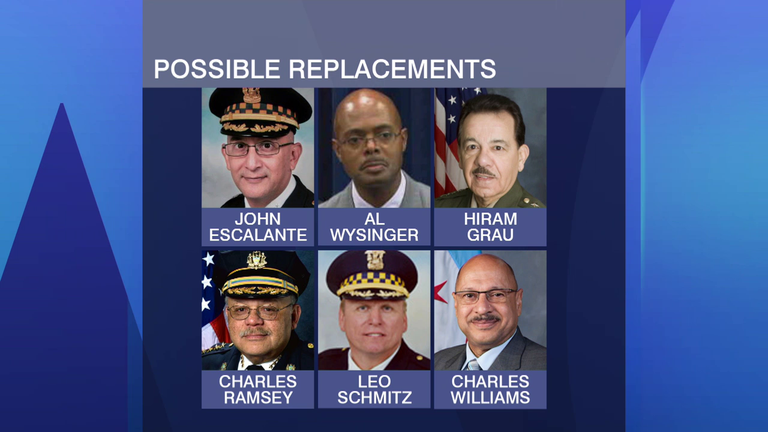 Emanuel Names Police Accountability Task Force
Dec. 2, 2015: Mayor Rahm Emanuel has named a Chicago Police Board Task Force on Police Accountability to conduct a national search to replace former Chicago Police Superintendent Garry McCarthy who was fired Tuesday morning.
---