A battle is brewing between some Chicago politicians, including the mayor, and the union that represents Chicago Police officers.
A large group of aldermen said Wednesday they would not support a new police contract without major changes aimed at addressing police oversight, misconduct and the code of silence. But the union is fighting back – and it could lead to an even more troubled relationship between stakeholders.
The contract expires on June 30, and the city and union are gearing up to renegotiate it in a hot climate, where homicides are high and several citizens groups have demanded more police accountability.
Typically, these contract negotiations can take a year or more. Police are not allowed to strike and have regularly operated on expired contracts in years past. This year's battle portends to be the most difficult yet.
In previous years, City Council signed off on union contracts without a lot of fanfare. Monday, City Council's entire Black Caucus, and some other aldermen, drew their lines in the sand on the fundamental things they want to see changed in the contract.
Those items include:
• Getting rid of the requirement for a signed affidavit before a police complaint can be investigating – meaning, anonymous complaints could go forward.
• Not allowing officers a 24-hour delay before making statements after a police-involved shooting. The union has had that protection for years to offer a cooldown period for officers to collect their thoughts.
• Not allowing officers to change their statements after viewing a video of the police-involved shooting. The union would argue that in the heat of the moment, it's easy to misremember events, and officers must be given the opportunity to see a video of the incident and then change their statement if it's conflicting. In the Laquan McDonald case, the video was vastly different than what the officers on the scene had described.
• Not allowing the destruction of any past disciplinary records. Currently, records four years and older can be destroyed, per the union contract.
Aldermen say they are prepared to go to battle to make these changes.
Ald. Roderick Sawyer (6th Ward)
"We want to push this, this is for real," said Ald. Roderick Sawyer (6th Ward), who sponsored a resolution urging the mayor to get behind these reforms. "We can't continue to have our children die in the streets at the hands of the few bad police officers out there, and we do nothing about it."
"There's a new conversation being had about how a community can come around and prevent violence, and how the police can be part of that effort," echoed Ald. Ricard Munoz (22nd Ward). "Accountability is key, and the FOP contract we have today is kind of outdated, so this is just bringing it up to 2017."
Mayor Rahm Emanuel on Monday signaled he would get behind the effort to fundamentally change the contract, which was a core reform sought by the mayor's Police Accountability Task Force.
"I think we can all acknowledge that the next contract's gonna be markedly different than the last contract. That's the bottom line," Emanuel said. "And we're going to work at the bargaining table to see those through."
Meanwhile, the FOP indicates that it is prepared to go to the mat to keep these provisions. They've signaled perhaps they could give something to get something, like higher pay and benefits.
But FOP president Dean Angelo says those rules are there not to encourage a code of silence, but to protect police who put themselves in the line of fire every day and could lose their careers or even their lives with one wrong move.
"We're not very prepared to give up our protections in our contract, whether their salary, seniority, protections on just cause, and officers livelihoods are based on the protections of this contract," said reAngelo. "There is a belief out there that the FOP contract is somehow a factor as to what's going on in our city, or somehow restricting our city's safety because of a lack of trust or accountability or transparency, and I don't think people have their thinking caps on when they say that."
Angelo also said that he believes aldermen should focus more on the homicide problem in their wards, as an inordinately higher number of deaths are at the hands of civilians than of rogue police officers.
To add a wrinkle to this story – Angelo himself is facing a reelection battle for union president. He's running up against five challengers, including the former embattled president Mike Shields – the results of that election will be known in early March.
Follow Paris Schutz on Twitter: @paschutz
---
Related stories: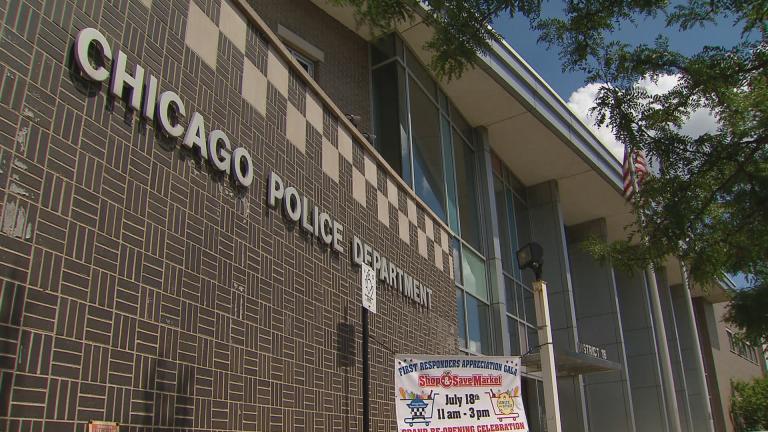 How Chicago Police Department Can Address Suicide Rate Among Officers
Feb. 13: The suicide rate among Chicago police officers is reportedly 60 percent higher than the national average. How can the department provide better mental health care?
---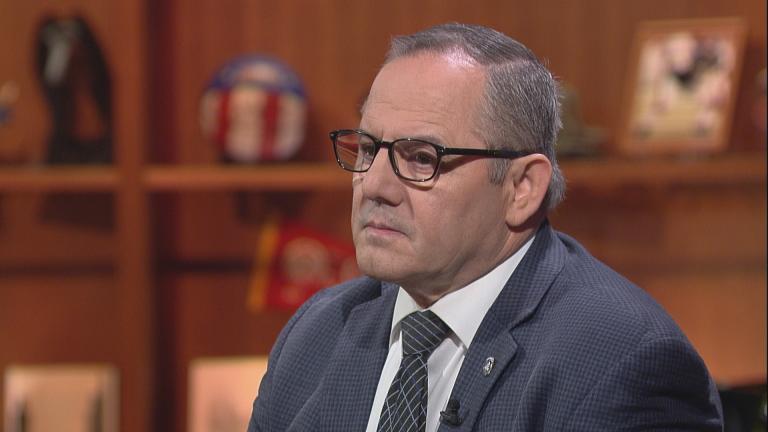 Head of Chicago Police Union Responds to DOJ's Blistering Report
Jan. 17: Dean Angelo, president of the Chicago chapter of the Fraternal Order of Police, gives us his take on the U.S. Department of Justice report on the Chicago Police Department.
---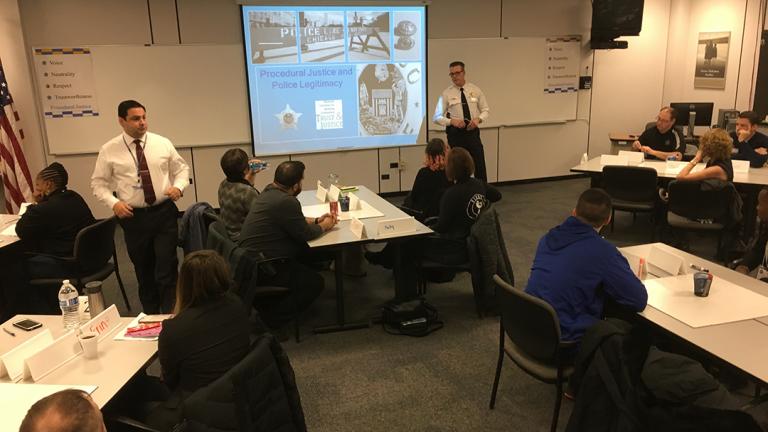 Chicago Police Department Ramps Up Training for 'Police Legitimacy'
Jan. 17: Chicago Tonight sits in on a training class that aims to teach Chicago police officers how to better engage with the community.
---