Changes to the Chicago Police Department are afoot.
The mayor and police superintendent on Thursday announced they're adopting some of the recommendations made by the Police Accountability Task Force.
Superintendent Eddie Johnson said Thursday it's just a start. The mayor calls it a down-payment on reforming the Police Department. But others say they believe this is just window dressing and does not address the core of the problem.
---
Document: Read the full report released by the Police Accountability Task Force.
---
Some of the reforms announced include new training for 911 operators, expedited investigations in the Bureau of Internal Affairs – the agency within the Police Department that looks into misconduct – and a new hotline for police to report misconduct against other officers.
And though the Independent Police Review Authority (IPRA) is staying around, there are small procedural changes to the agency, including allowing for an independent audit of IPRA investigations, and allowing for an investigation at IPRA to go forward without a sworn affidavit from other police officers. Right now those investigations cannot advance without this step, which can slow things down.
Johnson assures the public that this is just the beginning.
"We have eyes, we know when things are not right, so we immediately started to fix them," Johnson said. "Moving forward, the recommendations they made, we'll review them step by step. We want to get it right, so the time frame, I'm not sure of. But, four days in we've already instituted 26 of the recommendations they made, so that should show people we're committed to change."
Here are the things that have not yet been implemented: Abolishing IPRA and replacing it with a civilian police monitor that's independent of the mayor's office; having inspector general oversight of the police department; and reopening the collective bargaining contract which the task force characterized as enabling the code of silence that exists.
The chairwoman of the task force, Lori Lightfoot, says that if the mayor is serious about reform, these other things will have to follow in the coming weeks.
"We've taken a step in the right direction, but more needs to be done," Lightfoot said. "Clearly our expectations are that IPRA will be stood down in favor of a new organization that is completely independent and separate from the Chicago Police Department; one that would have a dedicated budget and adequate resources and staffing.
"And clearly the collective bargaining agreement has to be substantially modified to get to true accountability. We are hopeful that those changes will be implemented by the mayor and City Council."
Johnson says there are things in the union contract that probably will have to wait until the next one is negotiated in the summer of next year.
But he's says he's open to abolishing IPRA.
"I support an independent agency with fresh eyes looking at what CPD is doing," Johnson said. "Whether it's IPRA or some other agency, I fully support that."
Meanwhile, Ald. Leslie Hairston (5th Ward) drafted an ordinance to abolish IPRA and replace it with a citizen watchdog with more authority. She says she's not sold the mayor has gotten the message that real reform has to take place.
"It really doesn't address the issues that everybody in Chicago is talking about, what people are marching about, what people are angry and frustrated about," Hairston said. "So it makes sense for him to rethink this, go back and figure out how to make it work for everybody, and that includes replacing IPRA."
Another contentious issue is the fact that any records of misconduct against a police officer can be destroyed after five years. The Fraternal Order of Police has taken the city of Chicago to court over this, with a final decision expected soon. The city says that, despite what's in the contract, state law doesn't allow the destruction of these records. A bill that passed committee in Springfield sponsored by state Rep. LaShawn Ford would purport to settle this question and require that misconduct records against police officers never be destroyed.
Lightfoot says, whatever the means, this needs to be addressed.
"The notion that you would destroy records that are required to be kept by state law, that you would destroy them after five years, is a complete anathema to anything about police transparency, and it really cannot stand," Lightfoot said.
We're told that bill does not currently have the votes to pass out of the full House but could be folded into a giant omnibus bill.
Follow Paris Schutz on Twitter: @paschutz
---
Related 'Chicago Tonight' content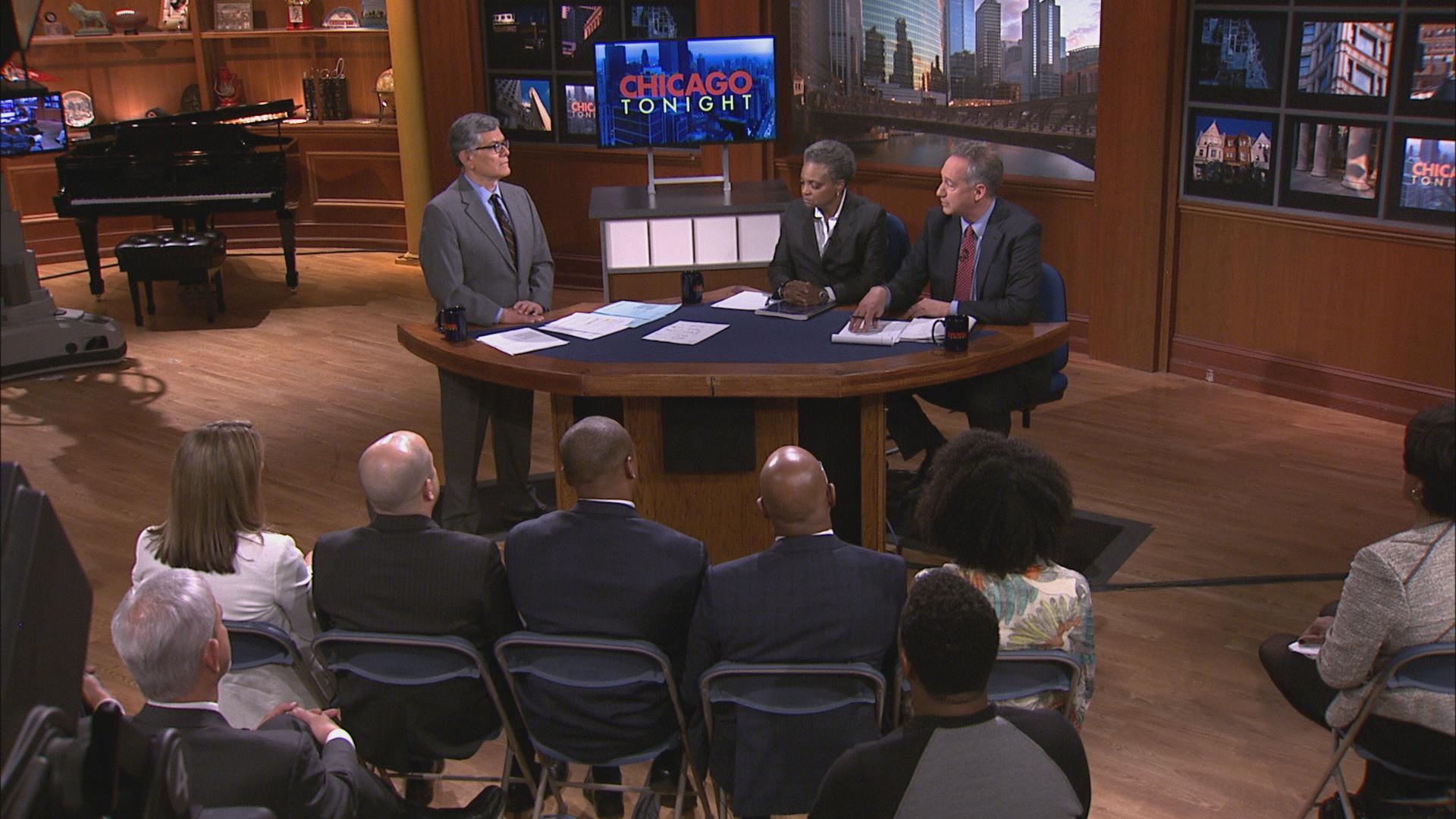 'Chicago Tonight' Live: Task Force, Community Discuss Troubled CPD
April 14: Mayor Emanuel's Police Accountability Task Force has issued a sobering assessment of the Chicago Police Department. We talk about the findings and recommendations with task force and community members during this special edition of "Chicago Tonight."
---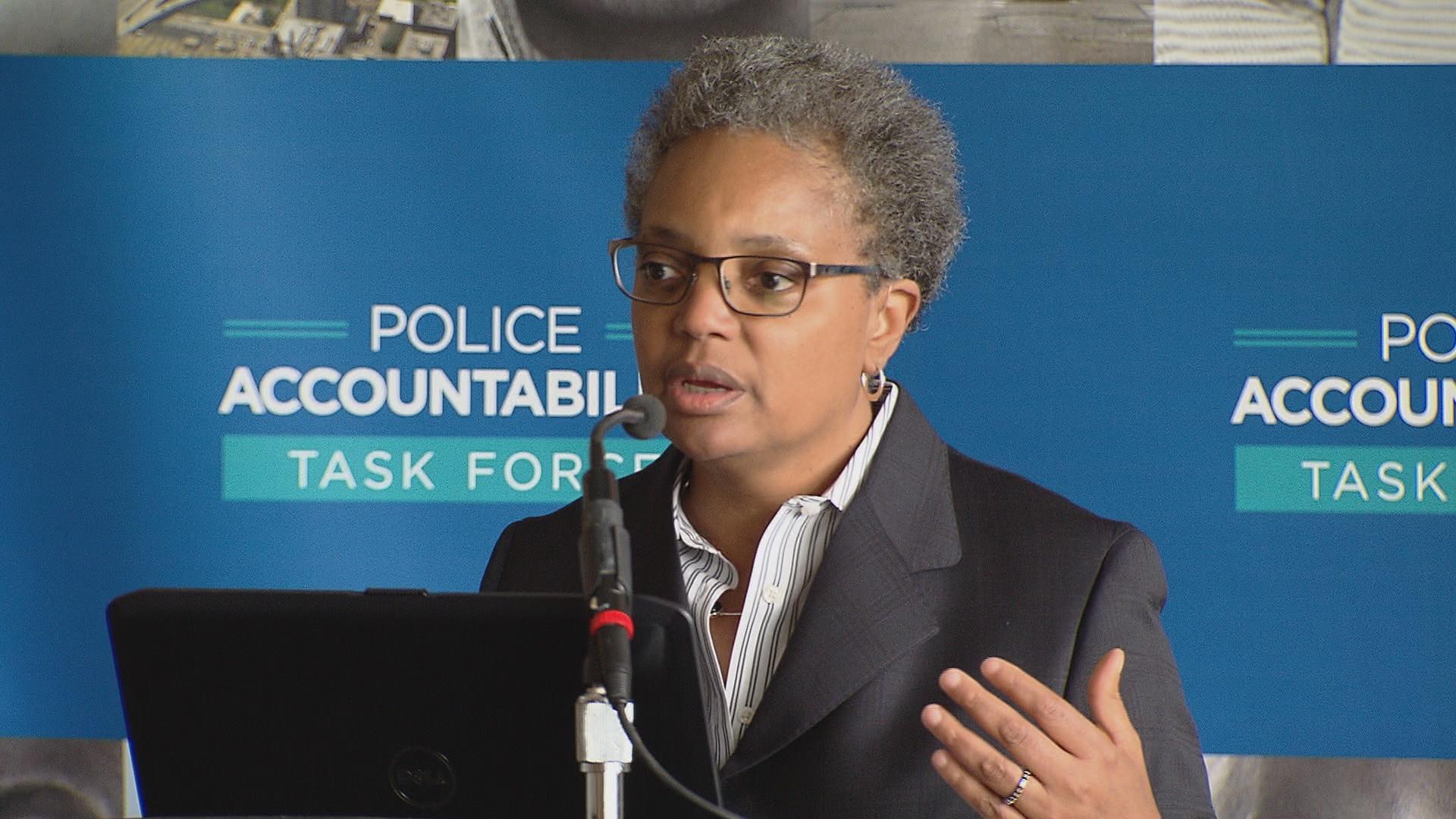 Task Force Aims to Change Broken Police Department
April 13: "The community's lack of trust in the Chicago police department is justified." That's a direct quote from the scathing report released Wednesday afternoon by the Police Accountability Task Force. 
---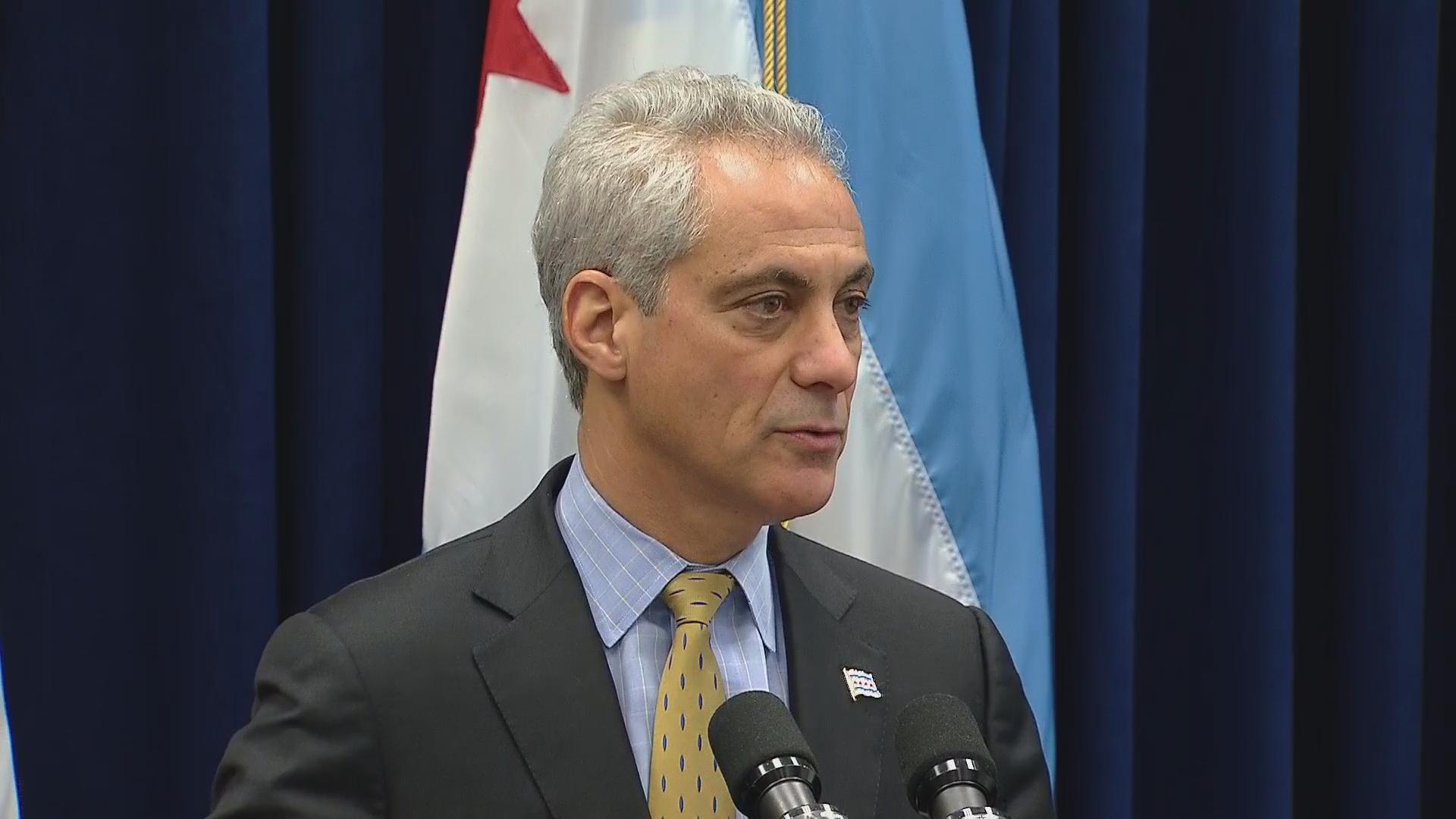 Mayor Emanuel, Aldermen React to Police Task Force Report
April 13: The Police Accountability Task Force released its report Wednesday on the Chicago Police Department, saying the CPD is broken and has a "history of racial disparity and discrimination." Will the City Council move to abolish IPRA? We get mayoral and aldermanic reaction to the task force report.
---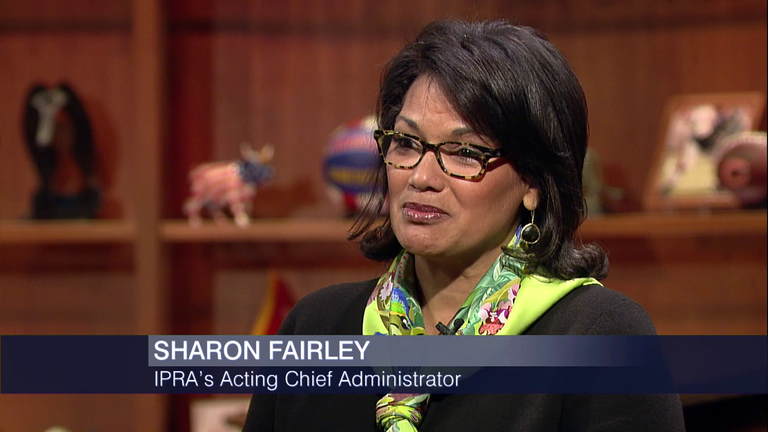 IPRA Chief Sharon Fairley Outlines Reforms to Agency
Jan. 4: Independent Police Review Authority acting chief administrator Sharon Fairley announces changes to the agency's leadership and reforms to the agency.
---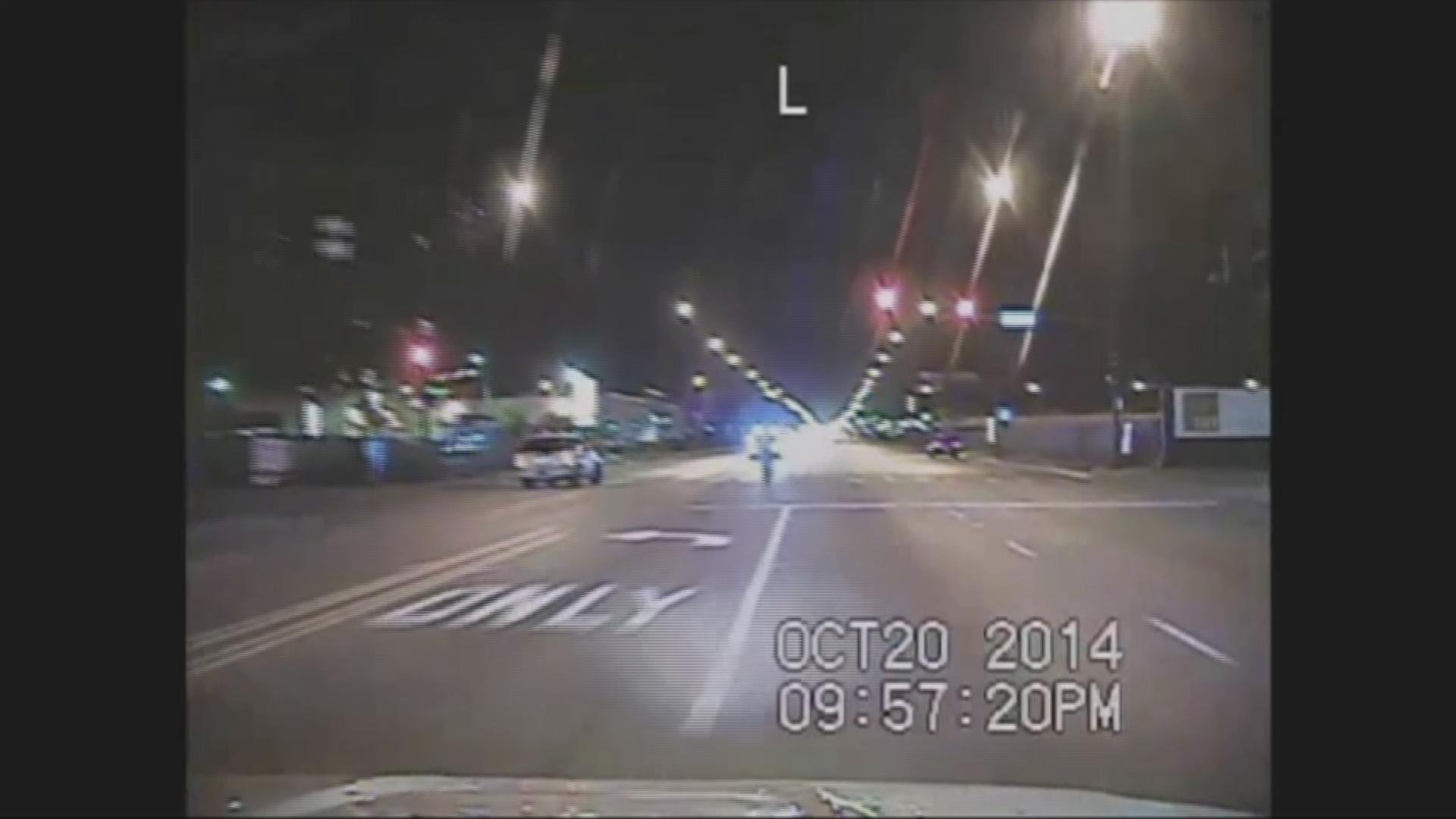 Complete coverage of the Laquan McDonald Shooting
Find all "Chicago Tonight" stories on the shooting of 17-year-old Laquan McDonald.
---
Mayor Emanuel Creates Police Accountability Task Force
Dec. 2, 2015: The mayor has named a Chicago Police Board Task Force on Police Accountability to conduct a national search to find a new police superintendent. 
---