Voters head to the polls Tuesday to decide Chicago's first mayoral runoff since the city changed to a nonpartisan election system. They'll also decide who will represent 18 wards in the City Council, and some incumbents could be thrown out. We analyze the mayoral and aldermanic races with a panel of political experts. Joining us are Chicago Sun-Times reporter Laura Washington, Northwestern University assistant professor Tom Ogorzalek, and Chicago Tribune reporter Bill Ruthhart.
View the latest weekly poll for the mayor's race conducted by Ogden & Fry.
---
View graphs of the weekly polls conducted by Ogden & Fry. 
Chicago voters cast a total of 142,344 unofficial Early Voting ballots through Saturday, April 4, according to the Chicago Board of Elections Commission. Click on a ward in the map below to learn how many Early Voting ballots were cast in that ward. 
---
View the map below to see how many early voting and absentee ballots were cast in each ward. 
- Courtesy of Tom Ogorzalek
View the map below to see how the mayoral candidates fared in wards with aldermanic runoffs during the February election.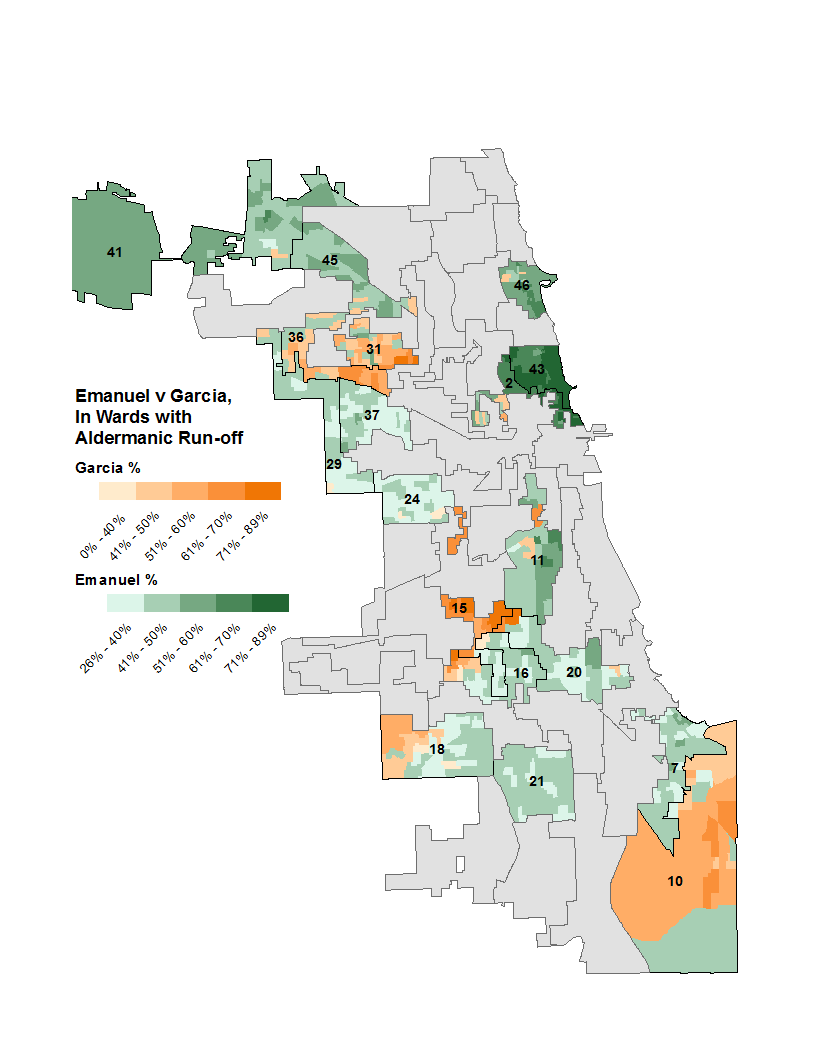 - Courtesy of Tom Ogorzalek