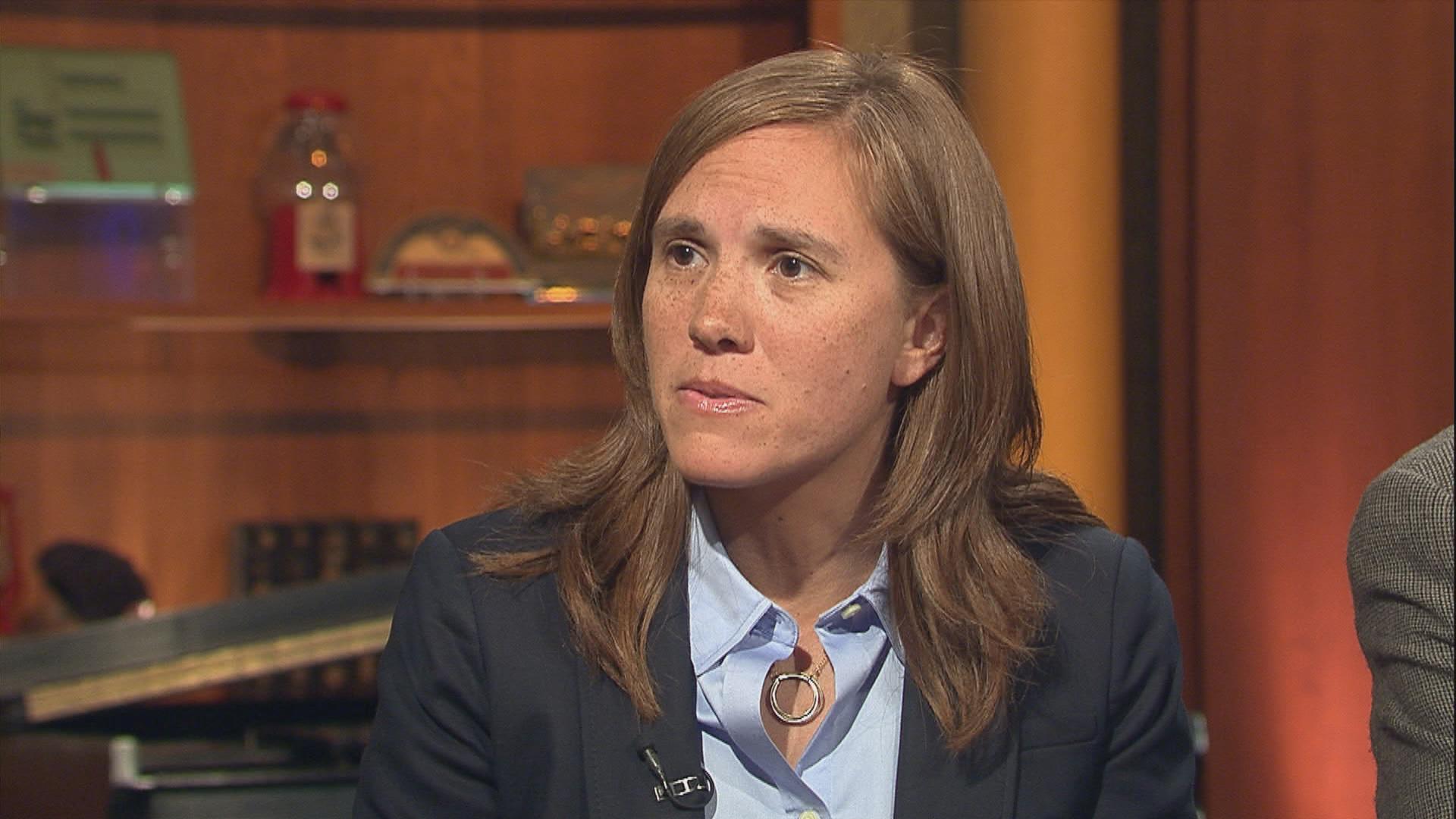 Gia Biagi appears on "Chicago Tonight" in 2014. (WTTW News)
Mayor Lori Lightfoot has picked Gia Biagi to run the Chicago Department of Transportation and will submit her nomination for City Council approval this month.
The role of commissioner has been filled on an interim basis since May, when former Commissioner Rebekah Scheinfeld resigned.
Biagi spent more than 10 years working for the Chicago Park District, rising to work as chief of staff to its CEO for two years, according to a press release and her LinkedIn page. During her time at the park district, Biagi contributed to high-profile projects including Maggie Daley Park, Northerly Island and the 606 trail, according to an archived biography page.
Since 2015, Biagi has worked at Studio Gang, the Chicago-headquartered architecture and design firm founded by award-winning architect Jeanne Gang. As Studio Gang's principal of urbanism and civic impact, Biagi worked on issues such as "how design might be used to improve relationships between police and the communities they serve" and "how public assets can foster inclusion and economic opportunity," according to her biography.
"The City of Chicago already has a strong reputation for having one of the world's best transportation systems, and I am honored to work alongside Mayor Lightfoot to ensure we provide the same level of accessibility and reliability for every resident in every neighborhood," Biagi said in the press release.
Since May, Thomas Carney has served as acting commissioner of the department. He will transition back into his previous role as first deputy of the department, according to the city's press release.
---
Related stories:
CDOT: 'Please Don't Stop Reporting Bike Lane Issues to 311'
Class-Action Suit Says Chicago's Lack of Blind-Accessible Crossing Signals Violates ADA
'Greenway' Plan for Lincoln Park Side Street Sparks Neighborhood Tension
---