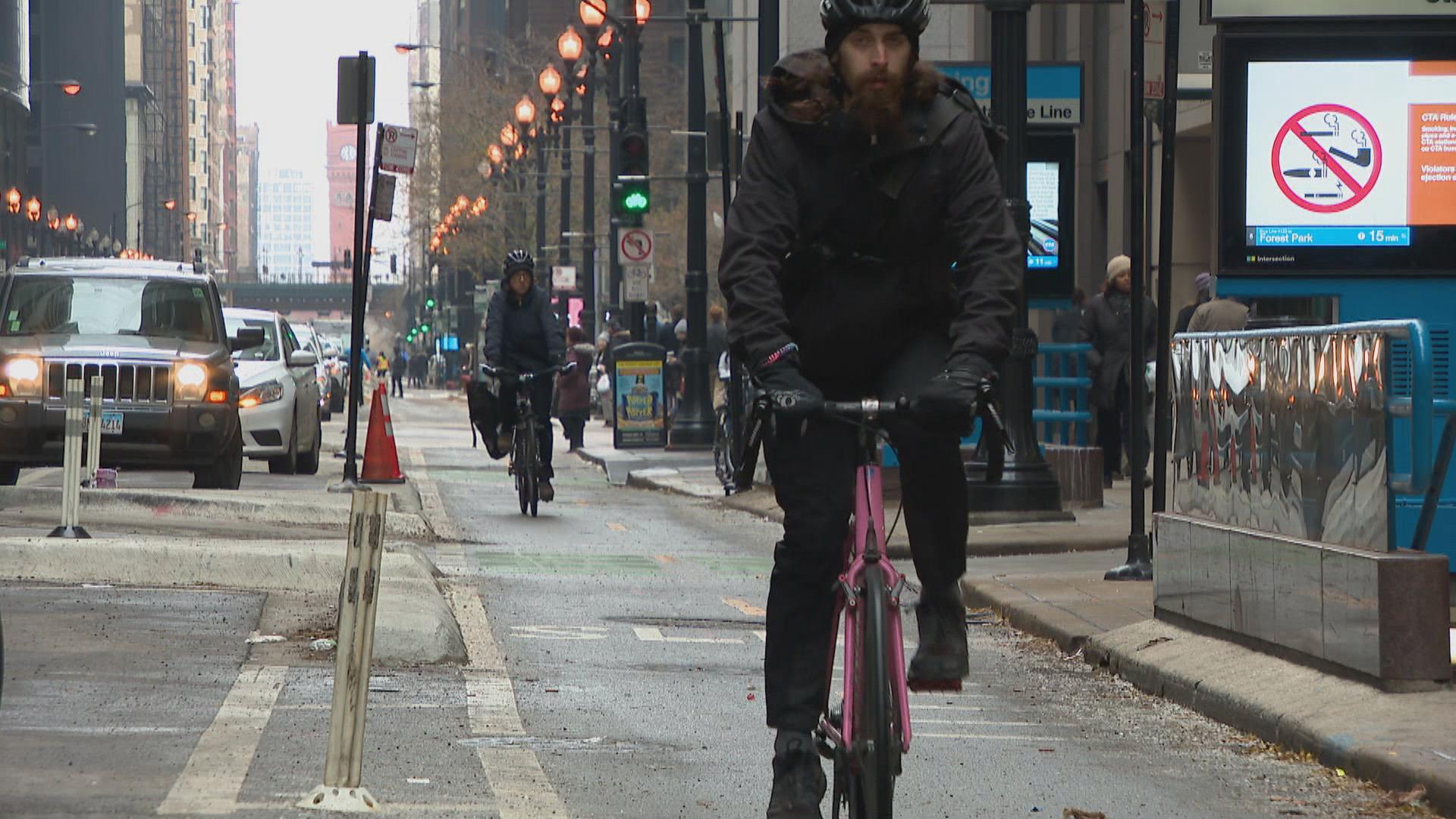 (WTTW News)
The Chicago Department of Transportation on Thursday acknowledged the frustrations cyclists have faced when submitting bicycle-related issues to 311, but said the system has been improving and called on everyone to keep those service requests coming.
At a quarterly meeting of the Mayor's Bike Advisory Council, CDOT acting Commissioner Tom Carney said some of the problems were due to glitches in the overhauled 311 system that launched late in 2018.
Earlier this week, WTTW News reported on specific issues cyclists have faced when reporting blocked bike lanes and other hazards to 311, including service requests that are automatically closed.
Contributors to Bike Lane Uprising, a crowdsourced platform that documents cycling-related problems, say they've seen their 311 complaints marked as completed even though the issues persist.
Carney called that problem "frustrating" but said things are working better now than they were earlier this year.
"I'm not going to say the system's perfect, but it's improving," Carney said.
CDOT's Amanda Woodall said the more submissions the agency receives through 311, the better it will get at responding to cyclists' issues.
"Please don't stop reporting bike lane issues to 311," Woodall said. "Please use the system as much as you can."
The agency also responded to a question Thursday about barrier-protected bike lanes that were not cleared after an unusually early snowstorm last month, a problem avid Chicago cyclists were quick to point out on social media.
Carney denied that the agency was caught off guard by the weather.
"Sometimes the timing of when a storm hits presents more challenges than others," he said. Carney said CDOT has 18 pieces of equipment for clearing protected bike lanes, including two new pieces this year.
CDOT is responsible for protected bike lanes, while the Department of Streets and Sanitation is responsible for painted bike lanes as part of its plowing and street cleaning duties.
---
Related stories:
Cyclists Say City Isn't Addressing 311 Complaints About Bike Lanes
'Shared Street' Model in Uptown is Here to Stay. Will it Be Replicated?
Lyft Blocks Bike-Sharing Access on Popular App – But Chicago Riders Won't Be Affected
Bus Driver Fired After Striking Cyclist Was Among Highest-Paid CTA Drivers
---