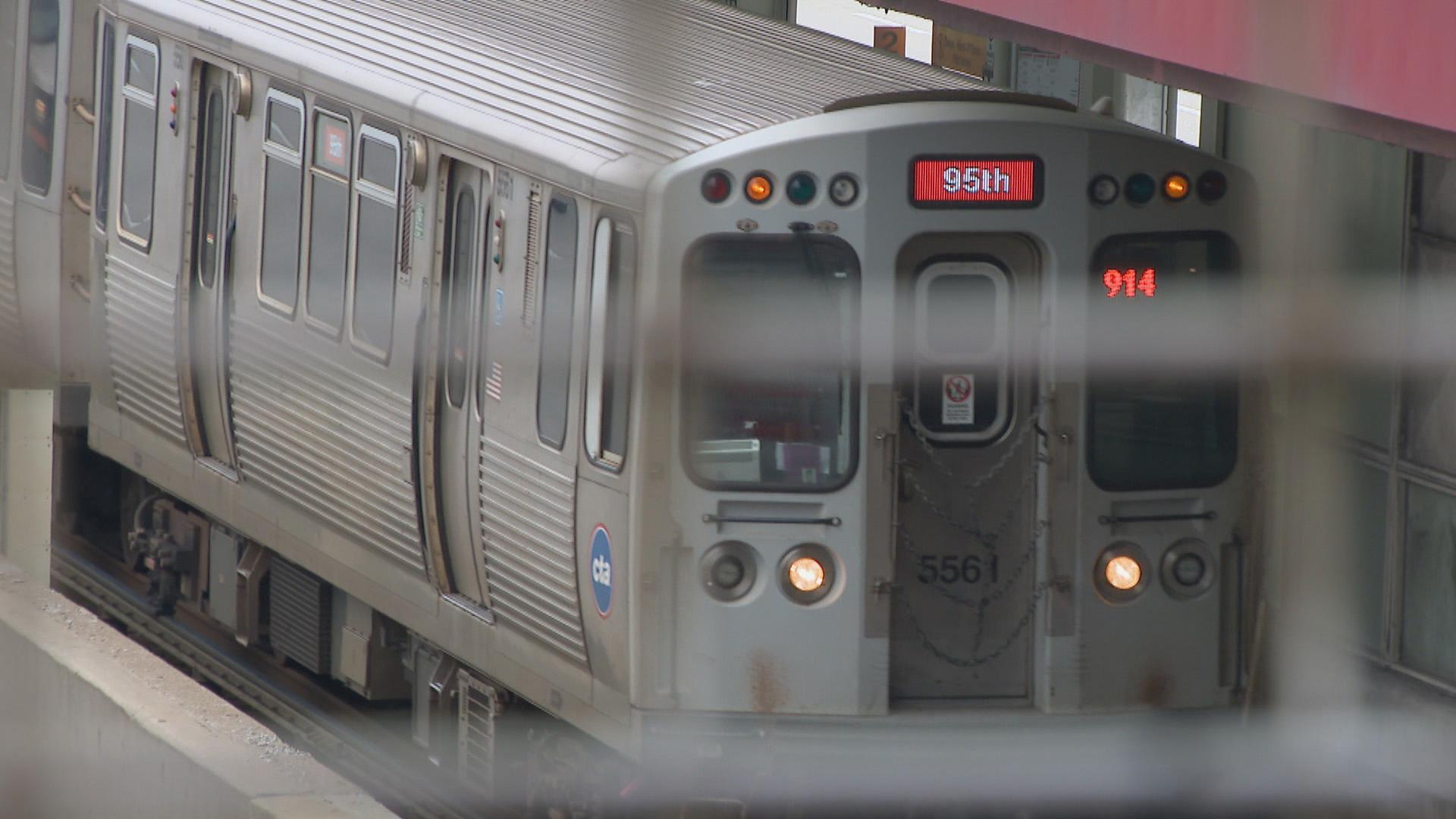 The CTA is among the agencies hoping for a windfall from a proposed infrastructure spending bill. (WTTW News)
Chicago transportation agencies are lining up behind President Joe Biden's infrastructure bill, the American Jobs Plan, angling for a piece of the proposed $2 trillion spending pie.
The leaders of the Chicago Department of Transportation, the Chicago Transit Authority and Metra shared their priorities during a roundtable Monday, convened by U.S. Reps. Marie Newman (D-3rd District) and Jesus "Chuy" Garcia (D-4th District). The Congress members were joined by their colleague Peter DeFazio of Oregon, chairman of the House Committee on Transportation and Infrastructure.
It's been decades since the country has pumped so much investment into its infrastructure, and the U.S. has been "living off the Eisenhower legacy" for too long, said DeFazio. The new bill represents a once-in-a-century opportunity to not only rebuild the nation's crumbling roads, bridges and rails, he said, but to modernize systems that have been stagnant for generations. 
Chicago's agency heads made it clear they have an abundance of both urgent repair needs and forward-thinking programs — all requiring the type of major funding infusion only the federal government can supply.
"Chicago is a national transportation hub," said CDOT Commissioner Gia Biagi. "The entire country benefits from a strong Chicago."
To that end, improving the efficiency of the region's rail network — passenger and freight — is high on Biagi's wish list.
So is protecting what's arguably Chicago's greatest asset, its shoreline, from rising lake levels. The situation along the lakefront is an "absolute crisis that needs a response of a magnitude we can't do alone," Biagi said.
For CTA and Metra, still reeling from plummeting ridership and revenue during the pandemic, Washington has already provided one lifeline in the form of funds from the American Rescue Plan, which allowed both transit agencies to sustain operations.
Now, to welcome riders back, "We need to invest in modern infrastructure," said CTA President Dorval Carter, "and address long-neglected needs."
The CTA would like to make a dent in its $13 billion backlog in capital needs, while also pushing forward with its Red Line extension plan and the electrification of its bus fleet, Carter said.
Electrification is one of the core elements of the infrastructure bill, DeFazio said, with a major caveat: power has to be generated by renewable resources versus gas in order to truly reduce fossil fuel consumption.
Similar to the CTA, Metra has aging assets in need of replacement. Jim Derwinski, Metra's CEO and executive director, said 400 of the agency's 800 bridges are more than 100 years old. At current funding levels, Metra is only able to chip away at replacement, a handful of bridges per year, Derwinski said. At that pace, it that will take the agency until the year 2067 just to address the problem that exists today.  
In tandem with shoring up legacy infrastructure, Metra is about to issue a request for proposals for battery-powered locomotives, Derwinski said, to lower its carbon footprint. 
Newman and Garcia are both in the process of fielding proposals tied to their respective districts, and are then likely to present a regional list of projects to be considered for earmarking in the infrastructure bill.
DeFazio said his timeline is to move the package through the House for passage before the 4th of July. "Then we deal with the Senate," he said.
Contact Patty Wetli: @pattywetli | (773) 509-5623 |  [email protected]
---