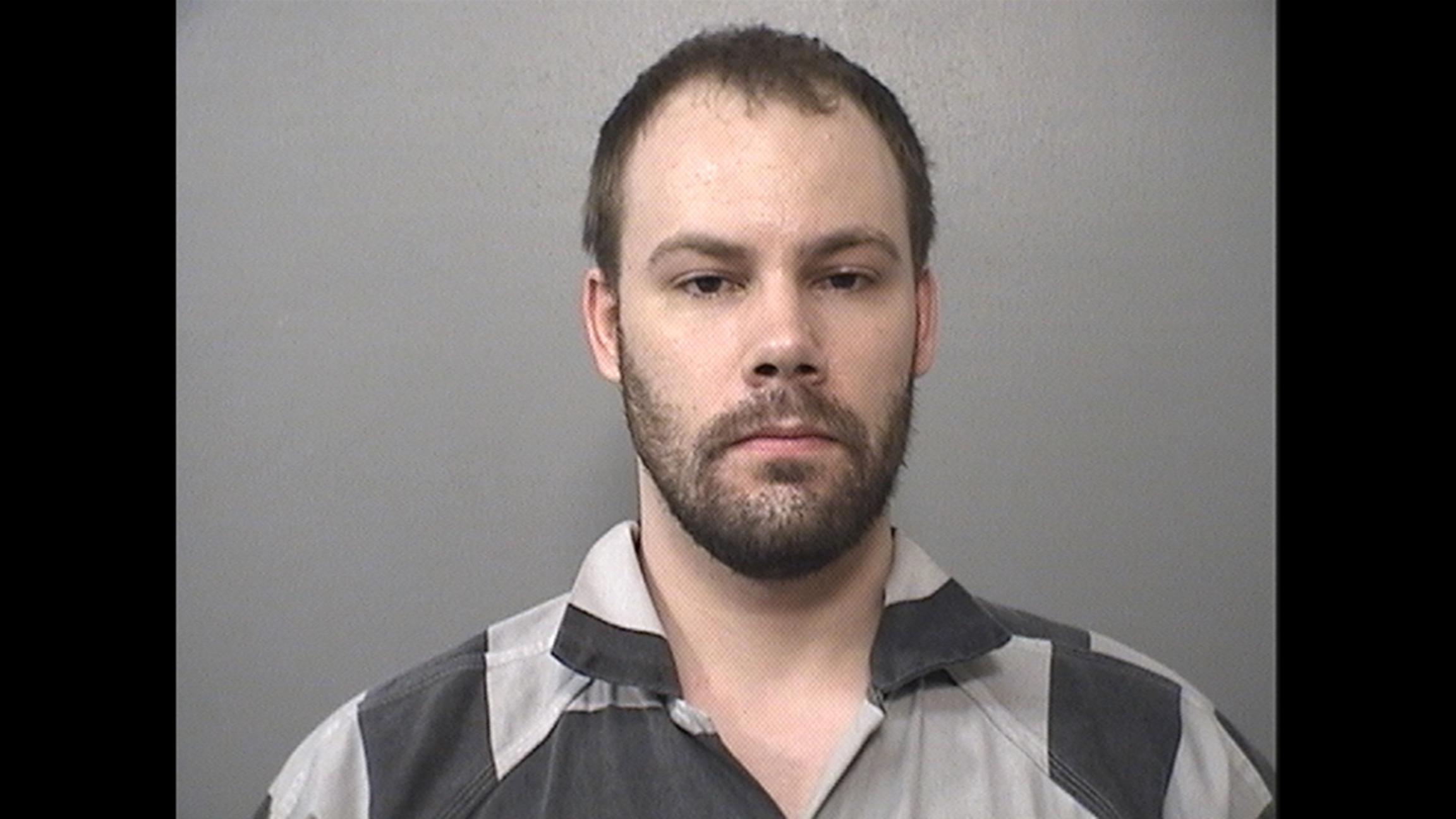 Brendt Christensen (Macon County Sheriff's Department)
More than a month after they first began hearing testimony, jurors in the capital trial of Brendt Christensen will likely begin deliberating this week over his appropriate sentence: life in prison or death.
Christensen's defense team called its final witnesses Monday afternoon, the sixth day of sentencing following his conviction last month in the 2017 kidnapping and death of 26-year-old Chinese scholar Yingying Zhang. After federal prosecutors call their rebuttal witnesses, the case will be turned over to the jury inside Peoria's federal court building. Closing arguments are scheduled for Wednesday.
Because Christensen is charged in federal court and faces a possible death sentence, a jury, rather than a judge, will determine his fate. Those same jurors spent two hours in deliberations before finding him guilty of kidnapping resulting in death and two counts of making false statements to the FBI.
Zhang has not been seen since surveillance footage captured her getting into Christensen's black Saturn Astra on the University of Illinois campus on June 9, 2017. He later told his girlfriend that he took Zhang back to his Champaign apartment, where he raped, stabbed and decapitated her.
That statement was played for jurors during trial because the girlfriend was cooperating with the FBI and wore a wire to record Christensen. His attorneys admitted he did kill Zhang, but dismissed the gory details as drunken embellishments. Zhang's body has never been recovered but investigators did find her DNA inside Christensen's apartment.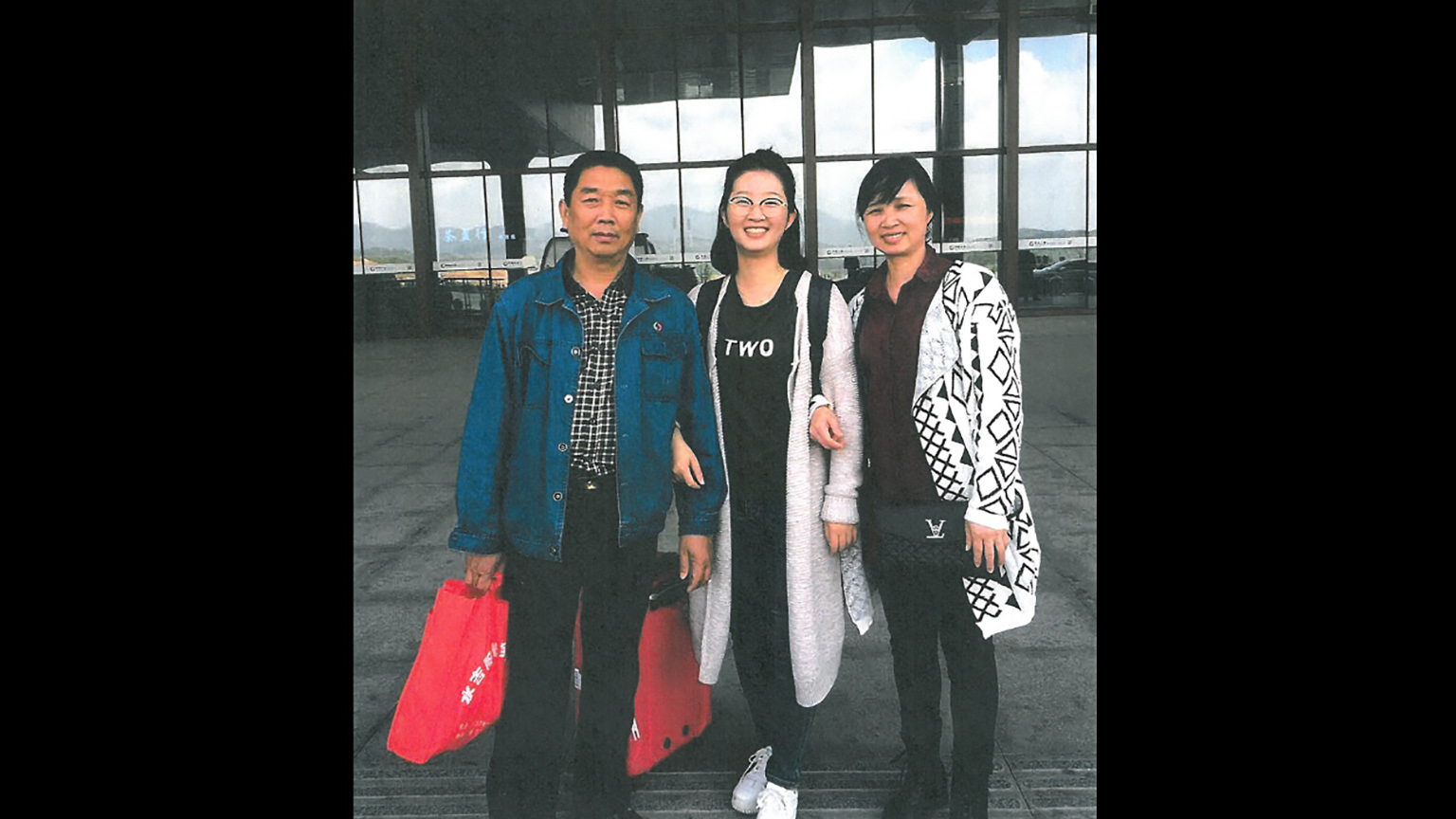 Yingying Zhang, center, stands with her parents at a train station in China in 2017. This marked the last time they saw their daughter alive. (U.S. Attorney's Office)
Zhang was studying crop productivity and photosynthesis at the U. of I. as a visiting scholar when she disappeared. Her family arrived from China and has been present in court throughout the trial.
Her father, Ronggao Zhang, broke down during his testimony at sentencing last week as he recalled seeing his daughter for the last time – sending her off at a train station in China on her way to the U.S. Prosecutors prerecorded testimony with Zhang's mother, Lifeng Ye, who called her daughter "my everything."
Jurors have also listened to emotional testimony from Christensen's family, including his father, mother and sister. His defense team is seeking to convince the jury of 50 individual mitigating factors as reasons to spare their client's life.
Those include the impact his execution would have on his family, the fact that he has no prior criminal record and that he's unlikely to ever present a threat to the community as he'll spend the rest of his life in prison. The prosecution, meanwhile, has sought to prove aggravating factors, like Christensen's perceived lack of remorse and the brutal nature of Zhang's death.
Jurors must decide which of these factors to consider before weighing them and reaching a sentence.
If he is executed, Christensen would become the first Illinois resident to receive the death penalty since the state abolished such punishment in 2011. Currently, more than 60 people sit on federal death row, but the federal government has not carried out an execution since 2003.
Contact Matt Masterson: @ByMattMasterson | (773) 509-5431 | [email protected]
---
Related stories:
Christensen Breaks Down During Emotional Testimony from Yingying Zhang's Family
'She Was the Hope of Her Family': Sentencing Underway in Yingying Zhang Murder Case
Brendt Christensen Defense Team Wants Evidence Tossed or Sentencing Delayed
Brendt Christensen Offered to Reveal Location of Yingying Zhang's Body
Brendt Christensen Found Guilty in Kidnapping, Death of Yingying Zhang
Christensen Drove Car 200 Miles in Days Surrounding Zhang's Disappearance
'She is Gone': Christensen Bragged About Zhang's Death, Former Girlfriend Says
Brendt Christensen Seemed 'Excited' and 'Amused' by FBI's Interest, Former Girlfriend Testifies
Brendt Christensen Researched Rape Fantasies Before Kidnapping Scholar
Defense Attorney: 'Brendt Christensen Killed Yingying Zhang'
---