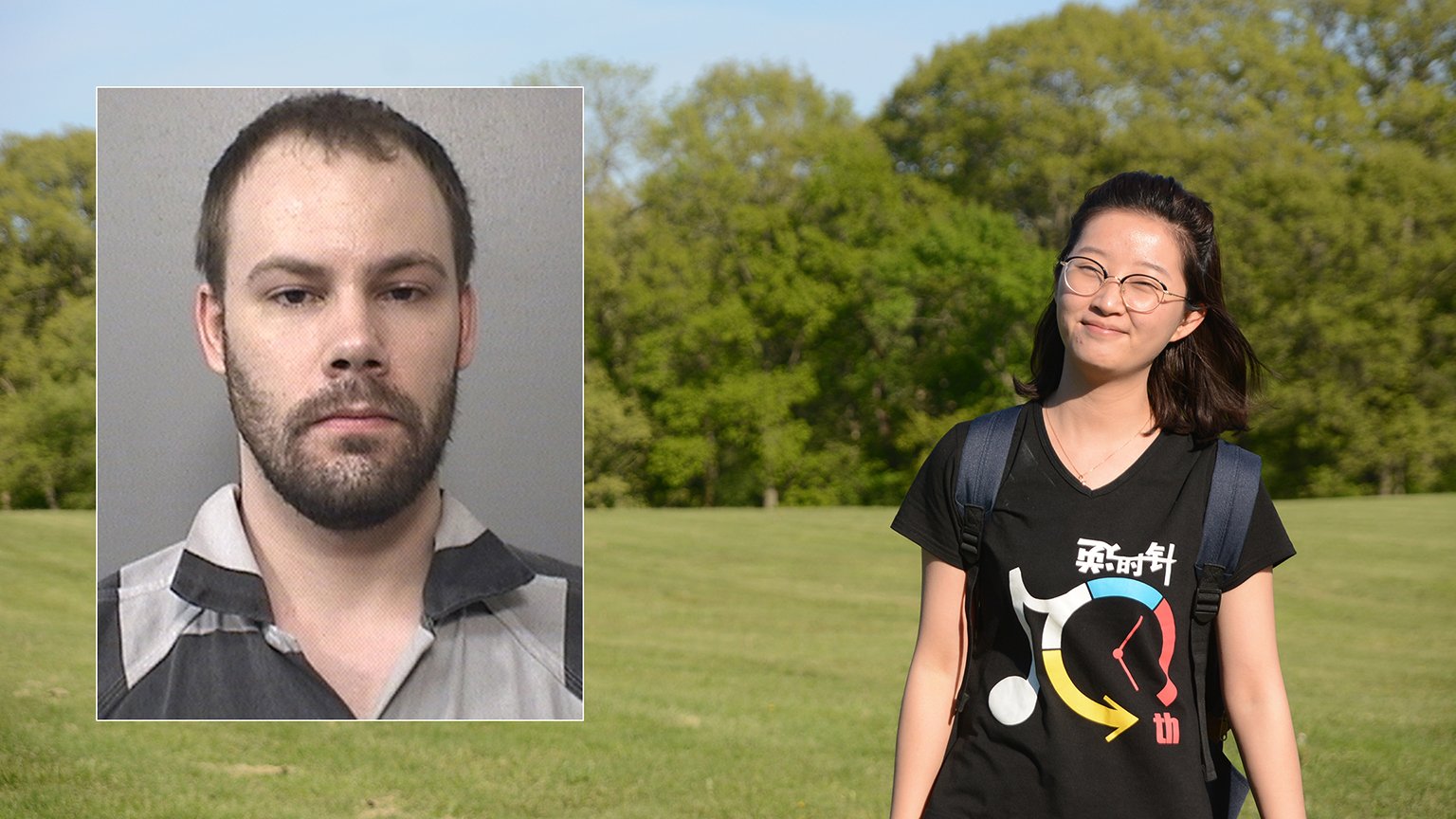 Yingying Zhang disappeared on June 9, 2017. (University of Illinois Police Department). Inset: Brendt Christensen (Macon County Sheriff's Department)
In the weeks before he allegedly kidnapped and killed Chinese scholar Yingying Zhang, Brendt Christensen spoke calmly about being able to kill someone and get away with it, and he followed an unsuspecting woman to her home.
That's according to testimony given by Christensen's former girlfriend Terra Bullis, who took the witness stand Wednesday to describe their relationship and how she came to wear a wire for FBI investigators who believe he is responsible for Zhang's disappearance in June 2017.
Read day two of testimony from Terra Bullis: 'She is Gone': Christensen Bragged About Zhang's Death, Former Girlfriend Says
Bullis said she was approached by FBI agents less than a week after Zhang went missing. They told her about the disappearance and their belief that Christensen may have been involved. She was given two recording devices, resembling a coffee mug and a Post-it note, and agreed to record their conversations.
"I was attracted to this person and I wanted to know if they'd done anything or not," she testified. "He spoke rather freely with me, so if I continued speaking freely with him, things might come up."
Christensen, who is charged in federal court with kidnapping resulting in death, sat silently at the defense table, avoiding eye contact with Bullis during her hourslong testimony. He faces a possible death sentence if convicted.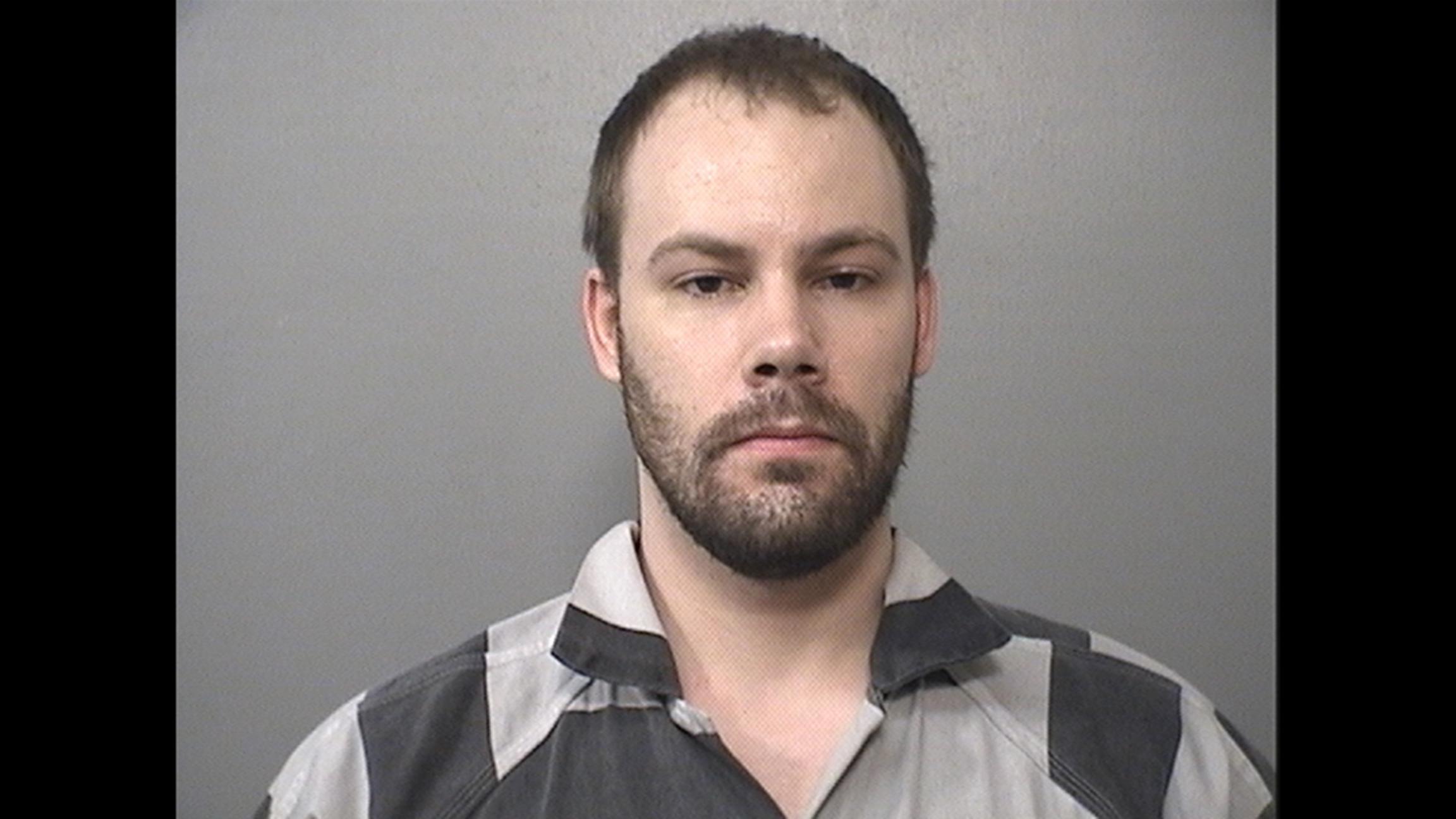 Full coverage: Get the latest on the trial of Brendt Christensen
---
Zhang was last seen alive on June 9, 2017 getting into Christensen's black Saturn Astra on the U. of I. campus after she missed a bus to an appointment. The two did not previously know each other and her remains have never been found.
Prosecutors have alleged Christensen took Zhang back to his Champaign apartment, where he raped, beat and decapitated her, according to a statement Christensen made to Bullis as they attended a memorial vigil for Zhang.
Bullis met Christensen through an online dating website in April 2017. She described how she was in multiple polyamorous relationships with men at the same time and entered into a BDSM affair with Christensen, with him being "dominant" and her being "submissive."
She said she retreated into her submissive side while recording Christensen in order to avoid raising suspicion.
"I was afraid if it seemed like I knew too much … I might not be safe myself," Bullis said.
Bullis said she made nine recordings for the FBI. Audio clips from several of those recordings were played to jurors in court Wednesday. Christensen described his paranoia that the FBI was following him and had bugged his apartment. But he maintained his innocence early on, saying he wanted to help find "the missing girl."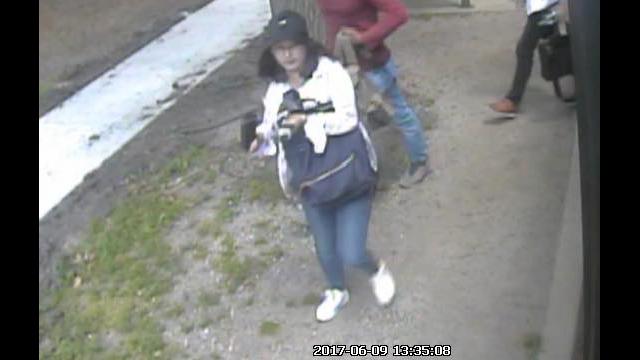 Surveillance footage shows Yingying Zhang outside a Champaign-Urbana Mass Transit District bus on June 9, 2017, the day of her disappearance. (University of Illinois Police Department)
As the days went on, Bullis said Christensen began talking more and more about his interviews with federal investigators. She testified he seemed "excited" and "amused" by the FBI's interest in him.
That matched a conversation she recalled from before Zhang's disappearance, when Christensen said he believed he could kill and get away with it. Bullis described his tone as he spoke as "conversational" or "maybe a little bit excited."
On June 20, 2017, 11 days after Zhang disappeared, Bullis said Christensen told her to use her "right to remain silent" if she was questioned again by the FBI, adding, "I don't know what they could ask that would be in my benefit."
She also testified that Christensen told her he had once been standing behind a woman inside a shoe store. He somehow managed to see and memorize her address and went there later on, Bullis said, but left without doing anything.
Bullis explained the conflict she felt between the attachment she felt for her boyfriend and her growing suspicions that he may have been responsible for Zhang's disappearance.
"When I care about someone I never stop caring about them," she testified. "But I also care about this missing girl. And it's painful."
Bullis will take the witness stand again Thursday morning.
Attorneys involved in the case previously said that closing arguments could come as soon as Friday. But it now appears the two sides will look to wrap up testimony by the end of this week and give closing arguments Monday.
1 in 97 octillion
According to an FBI forensic examiner, the likelihood that DNA found in blood recovered from under a carpet in Christensen's apartment came from anyone other than Zhang is 1 in 97 octillion – that's 97 followed by 27 zeroes.
Amanda Bakker, an FBI forensic examiner from the FBI Laboratory in Quantico, Virginia, also testified Wednesday afternoon about DNA testing done throughout Christensen's apartment. She oversaw the tests after DNA recovered on a baseball bat, drywall, a mattress and carpeting were sent to her office in 2017. 
Bakker said the likelihood DNA found on the bat coming from anyone other than Zhang was 1 in 33 octillion. Similarly, DNA recovered from drywall samples in Christensen's home was 33 octillion times more likely to have come from Zhang than from anyone else, Bakker testified. However, in nearly all cases, Bakker could not conclusively say whether it was Zhang's blood, or merely her DNA, that was found in the apartment.
Prosecutors have alleged that before he killed her, Christensen hit Zhang in the head with the bat.
Contact Matt Masterson: @ByMattMasterson | [email protected] | (773) 509-5431
---
Related stories:
Closing Arguments Expected This Week in Death-Penalty Trial of Brendt Christensen
Brendt Christensen Researched Rape Fantasies Before Kidnapping Scholar
Defense Attorney: 'Brendt Christensen Killed Yingying Zhang'
Lawsuit: 'Deliberate Indifference' of U of. I. Social Workers Allowed Scholar's Kidnapping
Brendt Christensen Defense Team Wants Mental Health Records of Key Witness
Death Penalty, Religious Questions Highlight Day 1 of Brendt Christensen Trial
Attorney: Family of Missing U. of I. Scholar Wants to Believe She's Alive
Mental Health Defense Dropped in Chinese Scholar Case
Defense: Accused in China Scholar's Death Denied Proper Care
---