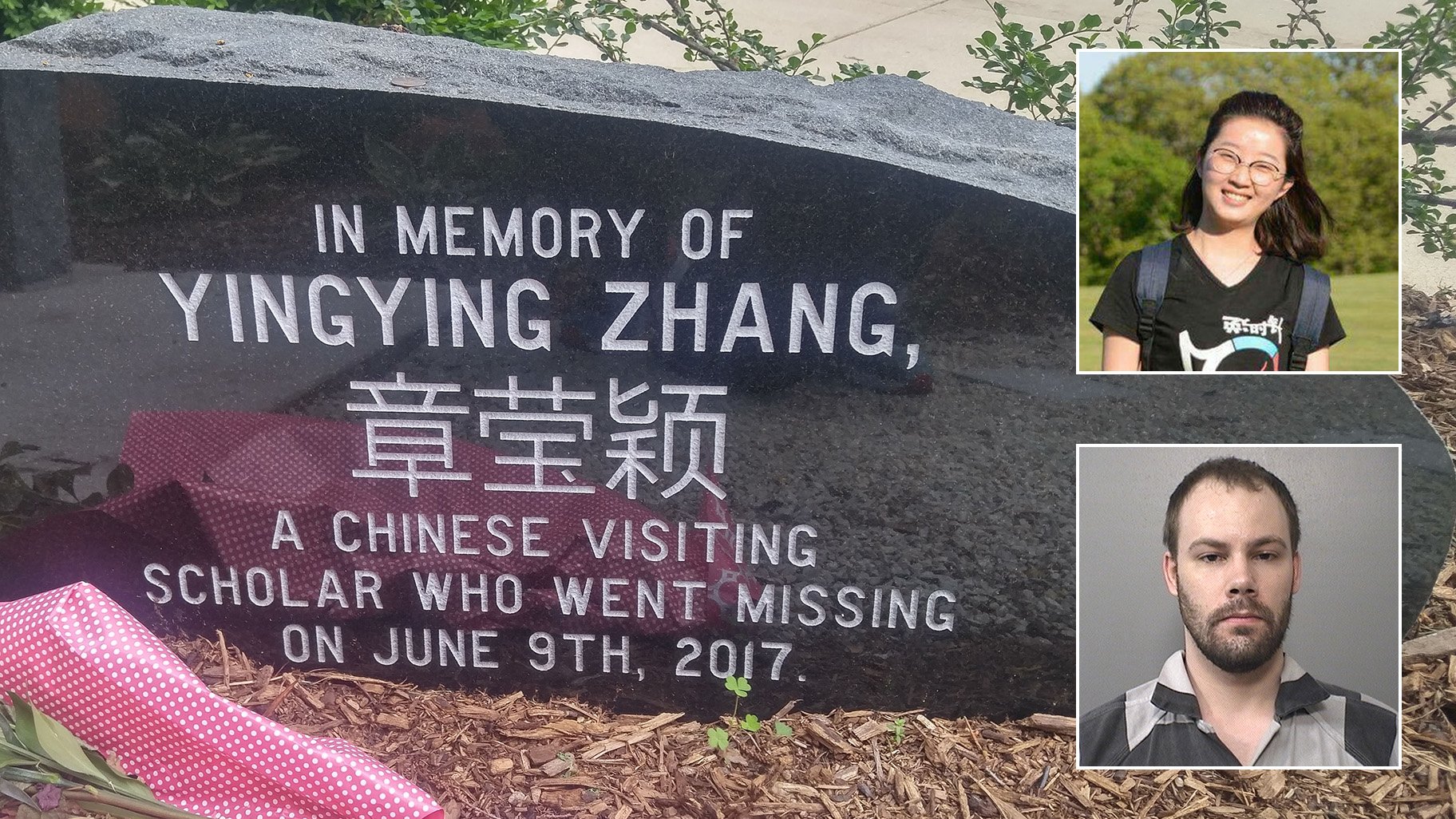 A memorial stone engraved with Yingying Zhang's name in both English and Chinese on the campus of the University of Illinois at Urbana-Champaign in June 2019, two years after her disappearance. (Photo by Mark Van Moer) Inset, top: Yingying Zhang (Courtesy University of Illinois Police Department). Bottom: Brendt Christensen (Courtesy Macon County Sheriff's Department).
Brendt Christensen will return to Peoria's federal courthouse Monday, two weeks after a jury found him guilty in the kidnapping and death of 26-year-old Chinese scholar Yingying Zhang.
A conviction in the high-profile trial was something of a foregone conclusion: Defense attorneys on day one admitted in open court that Christensen killed Zhang. But the same 12 jurors who sat through the two-week trial now have an even bigger task on their hands: deciding whether Christensen should live or die.
As in any criminal case, after a defendant is found guilty, the court moves on to sentencing. But things operate differently when the defendant faces a possible death sentence, as Christensen does.
"A death penalty trial is really two trials," Robert Owen, a clinical professor of law at Northwestern University's Pritzker School of Law, told WTTW News last month.
"It's a trial on whether the person committed a crime for which the death penalty is an available punishment. And then if the jury finds that they did commit such a crime, there's a separate trial on whether the punishment should be death. That's the part that really makes death penalty trials so different," he said.
Zhang, a 26-year-old visiting scholar at the University of Illinois, was last seen alive on June 9, 2017 getting into Christensen's black Saturn Astra on campus after she missed a bus to an appointment. Her blood and DNA were discovered inside Christensen's Champaign apartment, but her remains have never been found.
Christensen's case is unique. Beyond his attorneys' unsolicited admission, a missing body and the gruesome details prosecutors detailed at trial, he stands to become just the third Illinois resident in history to be given a federal death sentence and the first since the state banned the death penalty in 2011.
That ban does not apply in this case because he is charged in federal court.
How does sentencing in a death penalty case play out?
Rather than arguing guilt or innocence, prosecutors will present evidence to convince jurors beyond a reasonable doubt that there were aggravating factors involved in Zhang's murder – such as a death occurring during another crime, one or more prior violent firearm convictions or a great risk of death to an additional person.
In this case, prosecutors will likely try to prove Zhang was killed during the commission of another crime (kidnapping) and in a "heinous, cruel or depraved manner" – another aggravating factor – in that her death involved "torture or serious physical abuse."
Christensen made statements to his then-girlfriend weeks after Zhang went missing, claiming he had raped, beaten, stabbed and decapitated her at his apartment. Those statements were recorded by the girlfriend, who was cooperating with the FBI, and played to jurors at trial. But his defense attorneys claim Christensen was drunkenly embellishing what really happened.
"What will be interesting here is, in the absence of a body, how do you prove (he tortured Zhang) beyond a reasonable doubt?" said Robert Dunham, executive director of the Death Penalty Information Center, a Washington D.C. nonprofit that analyzes capital punishment issues.
"You've got the statements that Christensen supposedly gave, but are those statements sufficient to find that that is an accurate description and that, in fact, the murder did occur in a manner that involved torture or serious physical abuse?"
If jurors are convinced one or more of those aggravating factors existed, they may then consider the death penalty.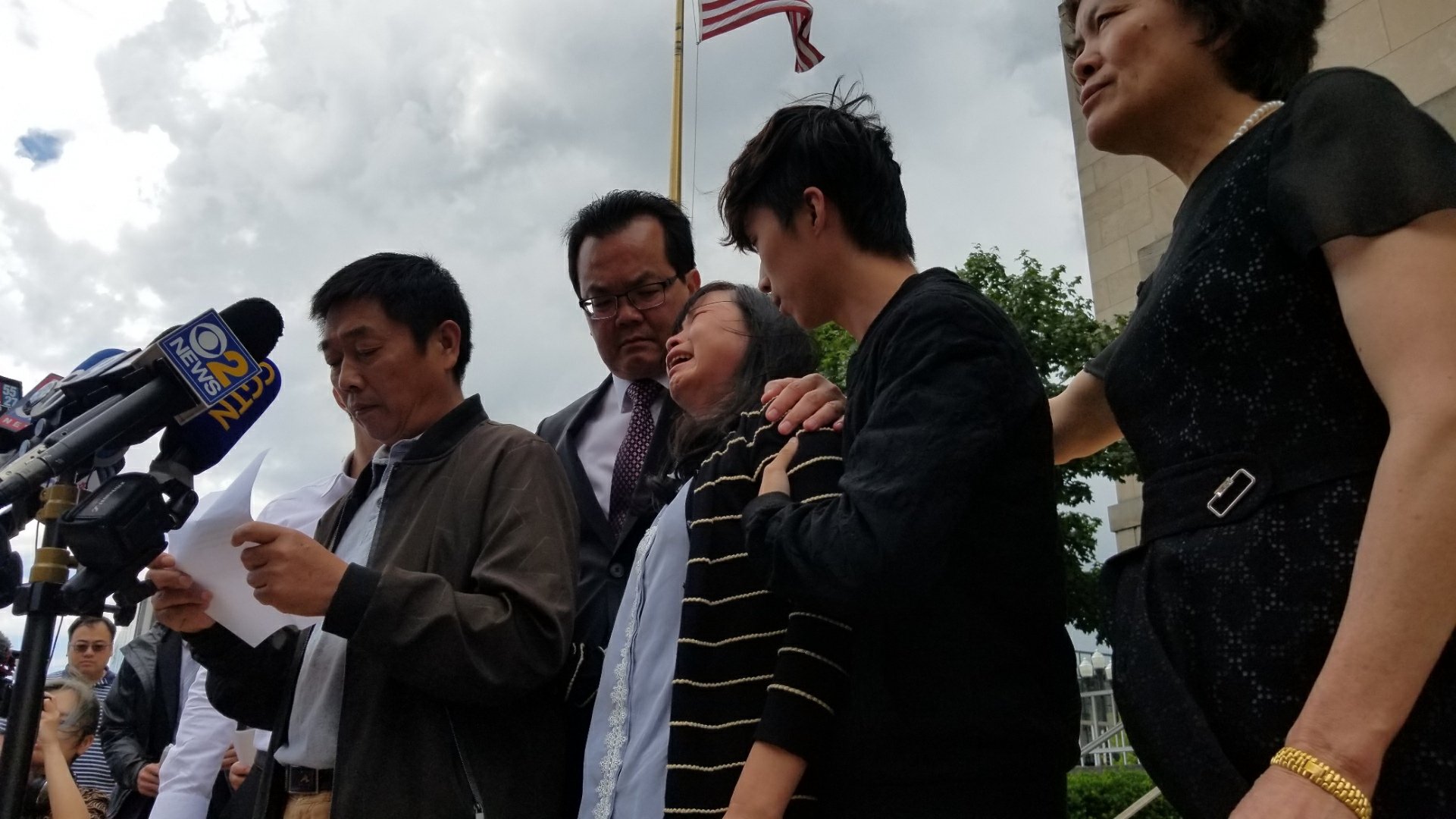 Yingying Zhang's father, Ronggao Zhang, reads a statement in Chinese outside the federal courthouse in Peoria, Illinois, on Monday, June 24, 2019, moments after a 12-person jury found Brendt Christensen guilty of her kidnapping and death. Yingying Zhang's mother, Lifeng Ye, sobs as her husband addresses the media. (Matt Masterson / WTTW News)
Prosecutors will also present victim impact evidence, including testimony from Zhang's parents, brother and fiance about how her death has impacted them, as well as videos of Zhang and her friends.
The judge handling the case denied a defense request to delay sentencing by nearly a month to give them time to review and translate those videotaped statements. Instead, prosecutors must turn over exactly what footage and translations they plan to use.
At the same time, Christensen's defense team will present their own case built on mitigating evidence.
His attorneys called just four witnesses at trial, including his ex-wife and two FBI agents who had previously testified for the prosecution. That number will rise significantly at sentencing, as they try to give jurors any reason they can to spare their client's life. Prosecutors estimated this week the defense will be calling some 41 witnesses, including his parents, siblings and ex-wife.
Owen previously told WTTW News that attorneys defending a client from the death penalty become their de facto biographers, documenting and detailing for jurors every aspect of the defendant's life to show how they became the person who sits before them in court.
That typically includes a battery of mental health examinations, according to Dunham, as well as a multigenerational family history, a forensic examination of a defendant's background to expose any patterns of abuse within their family or possible genetic mental health issues.
But presenting that evidence to jurors can be a double-edged sword.
"A good presentation will help the jury understand that they're dealing with a very vulnerable person who is at risk of bad things happening," Dunham said.
"But at the same time … you don't want the jury to think this is a monster. If you have someone who had just a relentlessly horrible background and there's nothing redeeming about them, that is not a great case for mitigation. So you want to be able to show there is something redeeming about the defendant."
Christensen's attorneys previously appeared set to argue their client suffered from a severe mental illness. But they abruptly scrapped those plans weeks before trial and just days before federal prosecutors were set to begin their own mental health examinations of Christensen.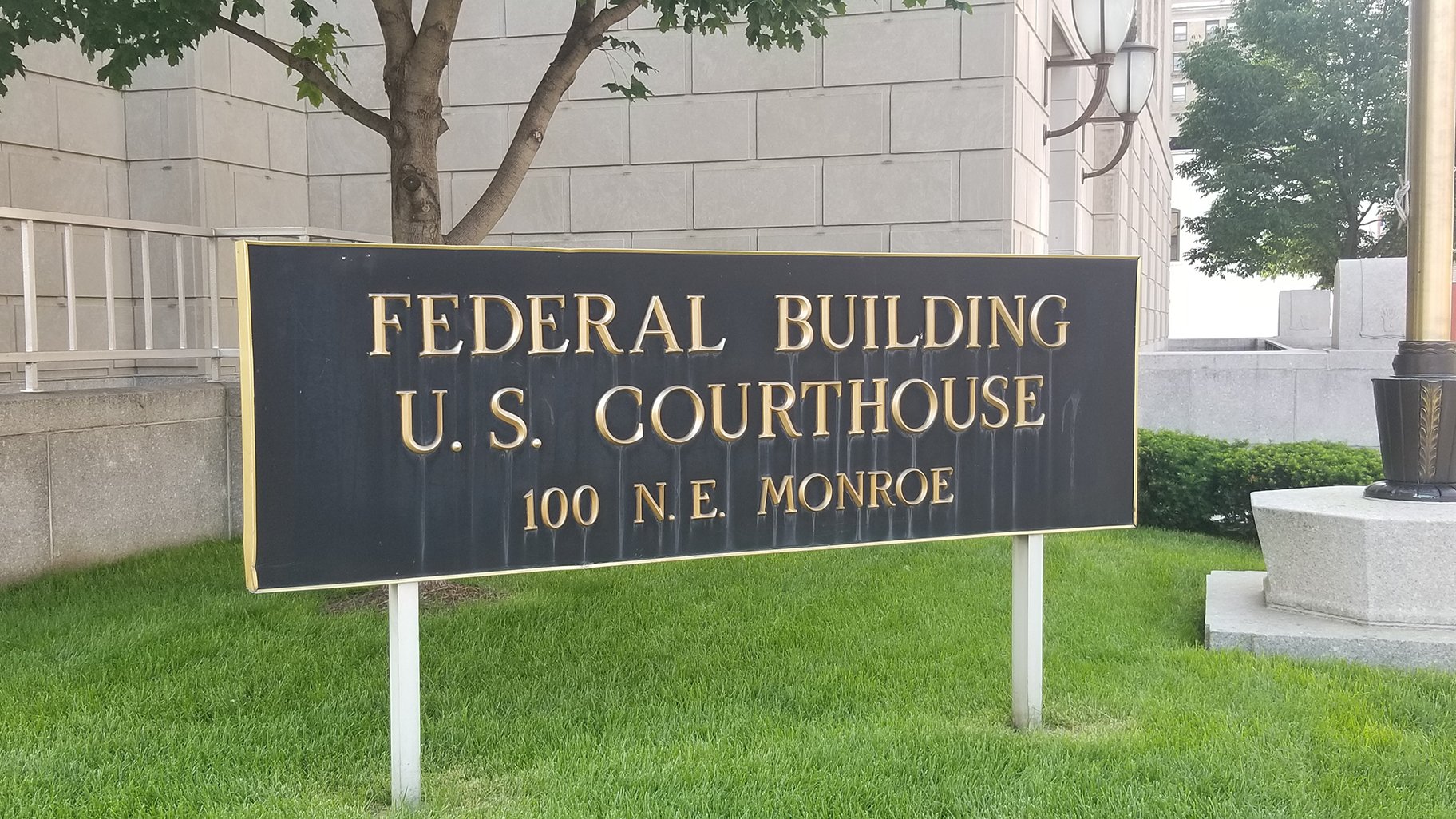 The Federal Building and U.S. Courthouse in Peoria, Illinois where Brendt Christensen is currently on trial. (Matt Masterson / WTTW News)
Deliberations, a decision and appeals
Once each side has presented its case, jury deliberations begin. First, they must decide if there's a "gateway factor" present – something as simple as finding Christensen had intended to kill Zhang – a low bar to meet. From there, they must choose what, if any, aggravating and mitigating factors to consider.
But there are different burdens that must be met for each category.
"Any factor that any juror finds to be mitigating, all of them must consider and weigh in mitigation," Dunham said. "None of them can consider aggravating factors that are not unanimously agreed upon."
Additionally, all jurors must decide if an aggravating factor was proven beyond a reasonable doubt before it can be considered. But mitigating factors are permissible simply by a "preponderance of the evidence," meaning they're more likely than not to be true.
And then, of course, they must issue their decision. A death sentence can only be reached unanimously – even a single holdout would result in a life sentence.
Of course, even if Christensen is sentenced to die, it's extremely unlikely that sentence would be carried out anytime soon thanks to standard post-trial motions and appeals that could take years.
There hasn't been a federal execution in more than 15 years. Between 1988 – when the federal death penalty was reinstated – and 2018, only 78 federal defendants have been sentenced to death, according to Dunham's organization. Of those, three have been executed while 12 others have been removed from death row.
Christensen's sentencing is expected to take multiple weeks. He is due in court at 1 p.m. Monday.
Contact Matt Masterson: @ByMattMasterson | (773) 509-5431 | [email protected]
---
Related stories:
Brendt Christensen Defense Team Wants Evidence Tossed or Sentencing Delayed
Brendt Christensen Offered to Reveal Location of Yingying Zhang's Body
Brendt Christensen Found Guilty in Kidnapping, Death of Yingying Zhang
Christensen Drove Car 200 Miles in Days Surrounding Zhang's Disappearance
'She is Gone': Christensen Bragged About Zhang's Death, Former Girlfriend Says
Brendt Christensen Seemed 'Excited' and 'Amused' by FBI's Interest, Former Girlfriend Testifies
Brendt Christensen Researched Rape Fantasies Before Kidnapping Scholar
Defense Attorney: 'Brendt Christensen Killed Yingying Zhang'
Lawsuit: 'Deliberate Indifference' of U of. I. Social Workers Allowed Scholar's Kidnapping
Brendt Christensen Defense Team Wants Mental Health Records of Key Witness
---