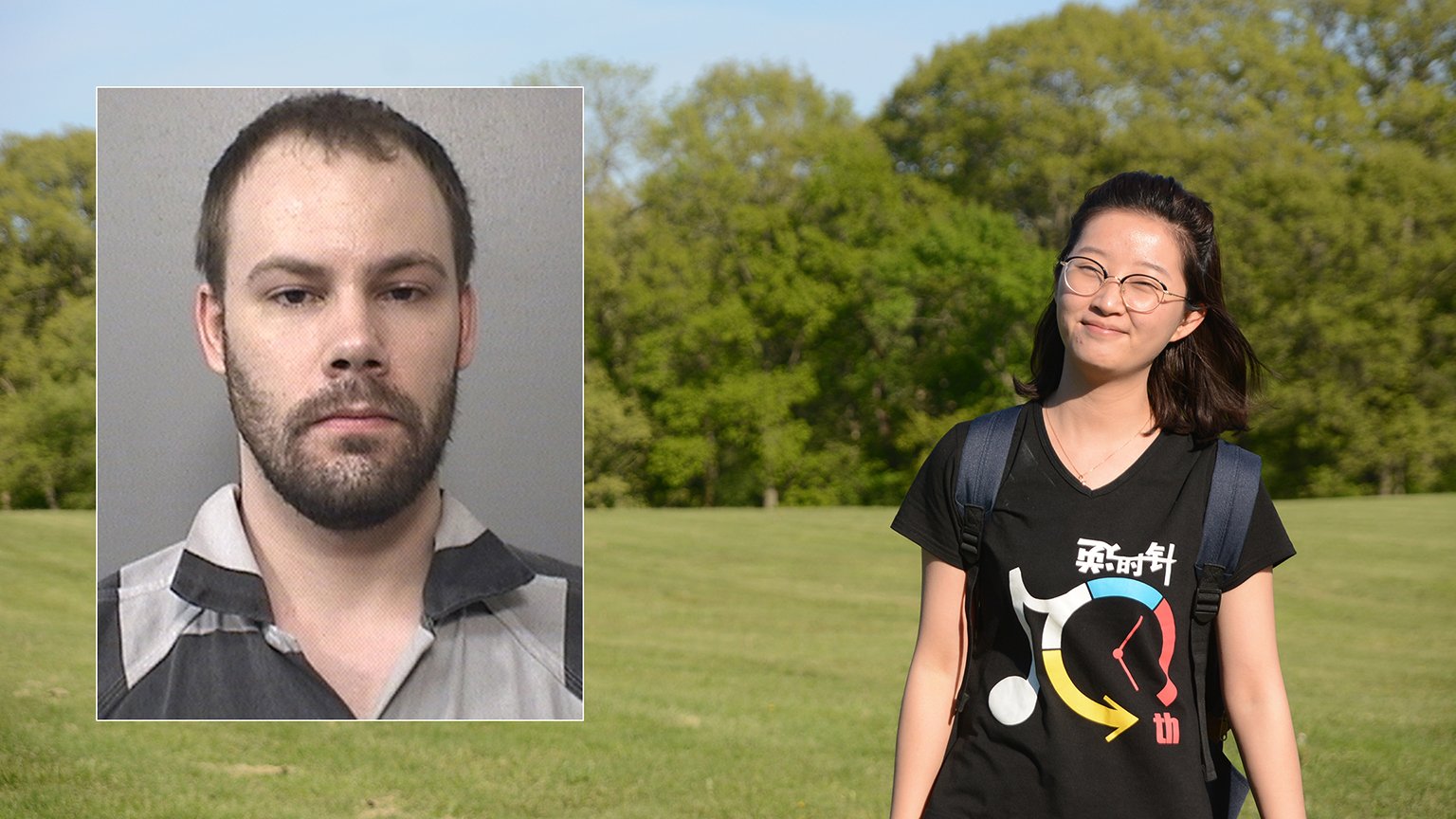 Yingying Zhang disappeared on June 9, 2017. (University of Illinois Police Department). Inset: Brendt Christensen (Macon County Sheriff's Department)
Until this week, jurors in the trial of Brendt Christensen knew little about his victim, Yingying Zhang, other than how she died. Federal prosecutors on Monday sought to paint a better picture of the visiting Chinese scholar through the words of her friends and loved ones.
She was the first member of her family to go to college and volunteered as a teacher for underprivileged children. She sang in a band and hoped to one day become a professor so she could inspire others the way her teachers had inspired her. And she saved the little money she had to buy presents for her friends and family.
"Life is too short to be ordinary," she wrote in her journal in 2017, one of her final entries before her death.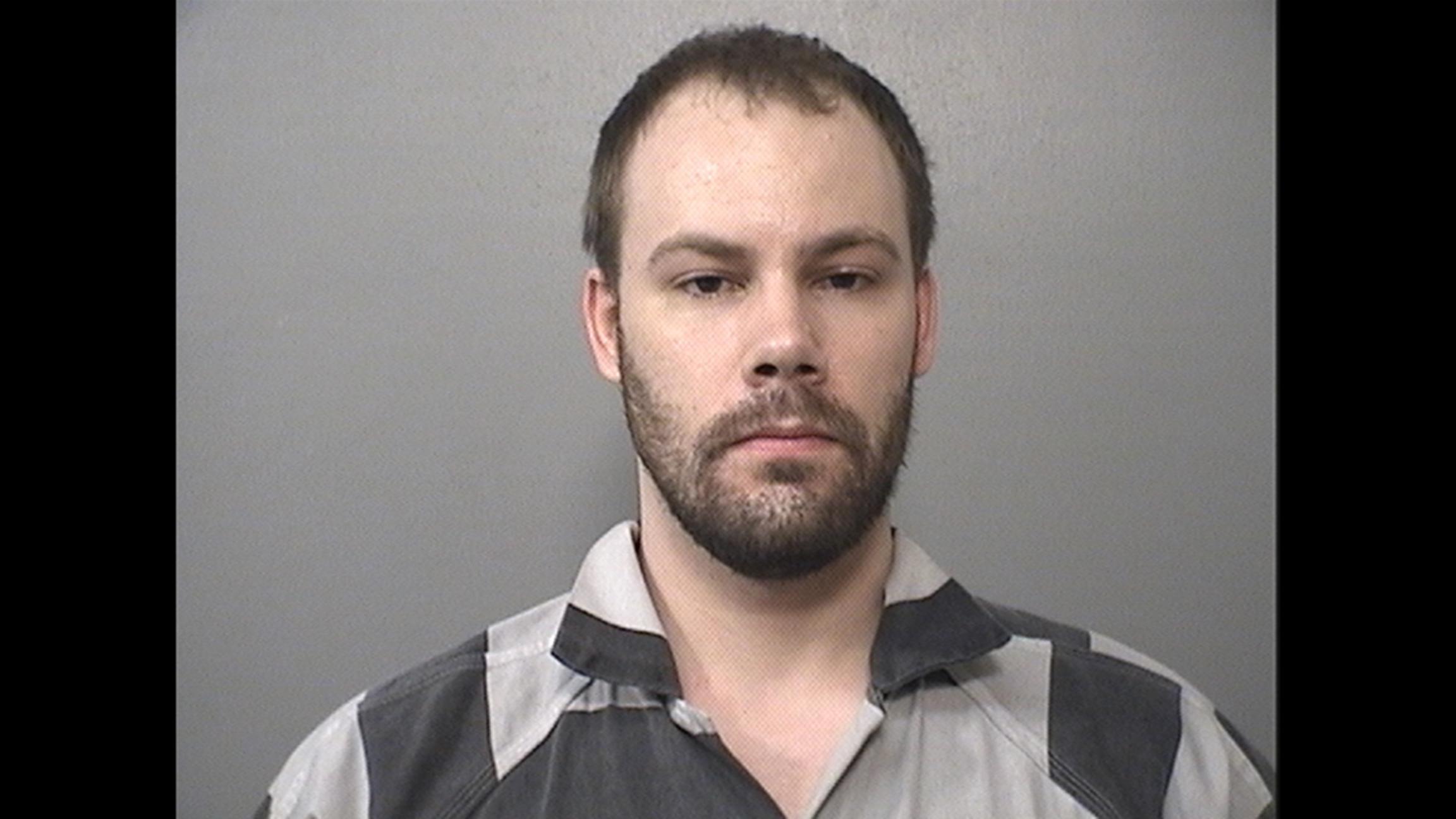 Full coverage: Get the latest on the trial of Brendt Christensen
---
Christensen, a 30-year-old former Ph.D. candidate at the University of Illinois, returned to a federal courtroom in Peoria on Monday for sentencing, two weeks after he was convicted in the 2017 kidnapping and death of Zhang near the Urbana-Champaign campus. Jurors must now decide if he should receive the death penalty or a life sentence without the possibility of release.
The prosecution on Monday presented pre-taped video testimony from a handful of Zhang's friends and roommates who lived with her while she studied at Sun Yat-sen University and Peking University in China before moving to Illinois to continue her education in 2017.
They described her as brave and smart, approachable and intelligent. She had a sunny disposition and left the impression she was a "free spirit." Her fiance, Xiaolin Hou, who testified in person Monday and has been in court throughout the trial, called Zhang the best person he'd ever met.
But one of those friends, Lisha Fang, worried about Zhang's safety in the U.S. She tried to talk Zhang out of moving, saying she was "rather innocent" and "too kind."
"It's like losing a sibling," she said, adding she cried for three days after learning of her friend's death. "I want to do something for Yingying or her family, but I can't really do anything."
The purpose of this testimony, Assistant U.S. Attorney James Nelson said, is to show the void Christensen created when he kidnapped and killed Zhang.
"She was the hope of her family," Nelson said during his opening statements. "Not only did the defendant deprive her family of Yingying's presence, he made sure that wound would never heal."
Before sentencing began Monday, U.S. District Court Judge James Shadid ruled prosecutors would be allowed to show seven video clips of pre-recorded testimony, each about 10 to 20 minutes in length. Those include statements from Zhang's friends and testimony from her mother, which was recorded over the weekend. 
Shadid last week also denied a defense request to delay sentencing by nearly a month to give them time to review and translate those videotaped statements. Instead, prosecutors were ordered to turn over exactly what footage and translations they planned to use.
Zhang was last seen alive on June 9, 2017 getting into Christensen's black Saturn Astra on the U. of I. campus in Urbana-Champaign after she missed a bus to an appointment.
Video: Surveillance footage released by the FBI shows Yingying Zhang entering a black Saturn Astra on the day of her disappearance.
---
FBI investigators testified they found her blood and DNA inside Christensen's Champaign apartment, where he raped, beat and decapitated her, according to a statement he made to his then-girlfriend, who was wearing a wire for the FBI. His attorneys also admitted at trial that Christensen had, in fact, killed Zhang, though they disputed the details of how exactly that occurred.
Zhang's remains have not been found.
Christensen's defense attorneys will present their own case built on 50 mitigating factors, or claims about Christensen intended to convince jurors to spare his life. Those include statements that Christensen is "unlikely to commit a serious act of violence" and has "adapted very well to being incarcerated." Others include the grief his execution would cause to his family and the fact he suffered from depression and anxiety throughout his life.
Defense attorney Julie Brain described in her opening statement the downward spiral Christensen faced leading up to Zhang's killing. He dealt with alcoholism during his college years and was genetically predisposed to mental health issues due to his family's history. Eventually, he began having homicidal and suicidal thoughts.
"What followed was a four-year battle between Brendt and his demons that little by little he lost," she told jurors.
Brain again admitted Christensen is responsible for Zhang's death, but noted that since he's already been convicted, he'll "never see the light of day again." She believes that is punishment enough.
Nelson disagreed, saying and extraordinary case and crime requires an "extraordinary punishment."
"The defendant," he said, "determined his own destiny."
Sentencing will resume Tuesday morning and could run into next week.
Contact Matt Masterson: @ByMattMasterson | (773) 509-5431 | [email protected]
---
Related stories:
Brendt Christensen Defense Team Wants Evidence Tossed or Sentencing Delayed
Brendt Christensen Offered to Reveal Location of Yingying Zhang's Body
Brendt Christensen Found Guilty in Kidnapping, Death of Yingying Zhang
Christensen Drove Car 200 Miles in Days Surrounding Zhang's Disappearance
'She is Gone': Christensen Bragged About Zhang's Death, Former Girlfriend Says
Brendt Christensen Seemed 'Excited' and 'Amused' by FBI's Interest, Former Girlfriend Testifies
Brendt Christensen Researched Rape Fantasies Before Kidnapping Scholar
Defense Attorney: 'Brendt Christensen Killed Yingying Zhang'
Lawsuit: 'Deliberate Indifference' of U of. I. Social Workers Allowed Scholar's Kidnapping
Brendt Christensen Defense Team Wants Mental Health Records of Key Witness
---