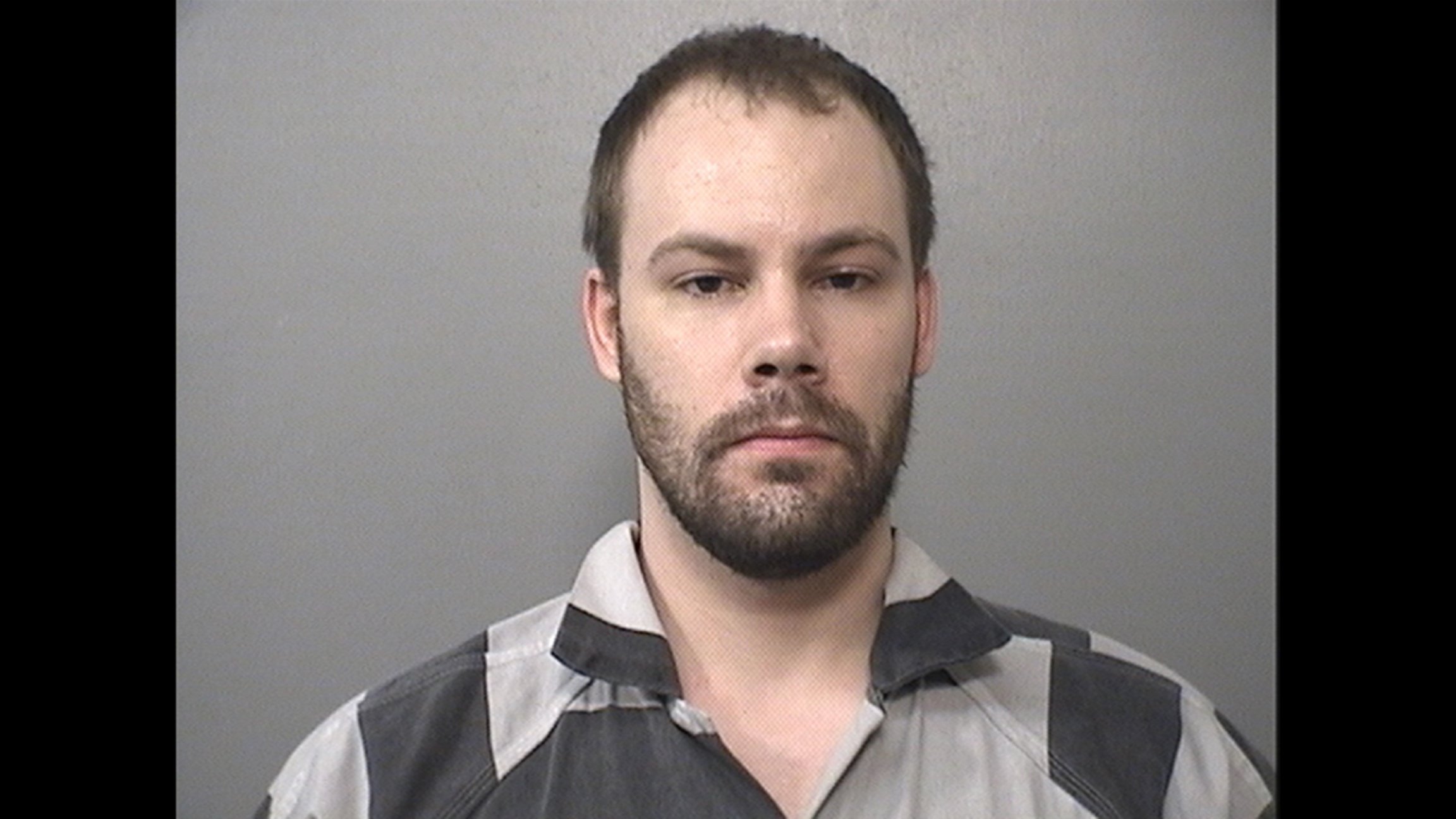 Brendt Christensen (Macon County Sheriff's Department)
Defense attorneys for Brendt Christensen say they need more time to review potential evidence before his sentencing trial begins Monday in Peoria. Christensen was convicted by a federal jury last week in the kidnapping and death of Chinese scholar Yingying Zhang. That same jury must decide whether he should face the death penalty or a life sentence.
Document: Read the defense motion.
In a motion filed Tuesday, Christensen's defenders asked a federal judge to either exclude victim impact evidence that prosecutors plan to present or delay the start of sentencing until the end of the month. That evidence includes several videos of Zhang herself, as well as her family's home, her schools and seven videotaped interviews of Zhang's friends. Defense attorneys claim they need additional time to translate these videos from Chinese into English and requested a continuance until July 29 should these videos be allowed as evidence.
"None of this evidence had previously been disclosed to the defense," federal defenders Elisabeth Pollock and George Taseff wrote in the motion. "The defense also pointed out, in writing and at the June 27, 2019, hearing on outstanding motions, that the videos were in Chinese and a continuance would be necessary in order to allow the defense to obtain its own independent translations of their contents."
A portion of the U.S. Attorney's exhibit list filed on June 26, which includes the video evidence they plan to present at sentencing.
While prosecutors only plan to play about 30 minutes of this footage for jurors, Pollock and Taseff say the files they've been given by the prosecution contain "approximately 60 gigabytes of information, which includes 27 folders comprised of 143 separate files."
And because these are videos, rather than written documents, the translation process is much more time consuming. Christensen's defense team estimates it will take approximately five hours of work to translate each single hour of video.
"Hence, a total of 85 hours of work is required," they state in the motion. "Given other professional commitments that all translators identified already have, it will take approximately four weeks for the work to be completed."
Pollock and Taseff filed a similar motion last week seeking to bar other "improper victim impact evidence," including statements made by Zhang's family that are "inconsistent with certain objective facts in this case."
That motion revealed Christensen, 30, had been willing to plead guilty and reveal the location of Zhang's body within six month of his arrest in 2017.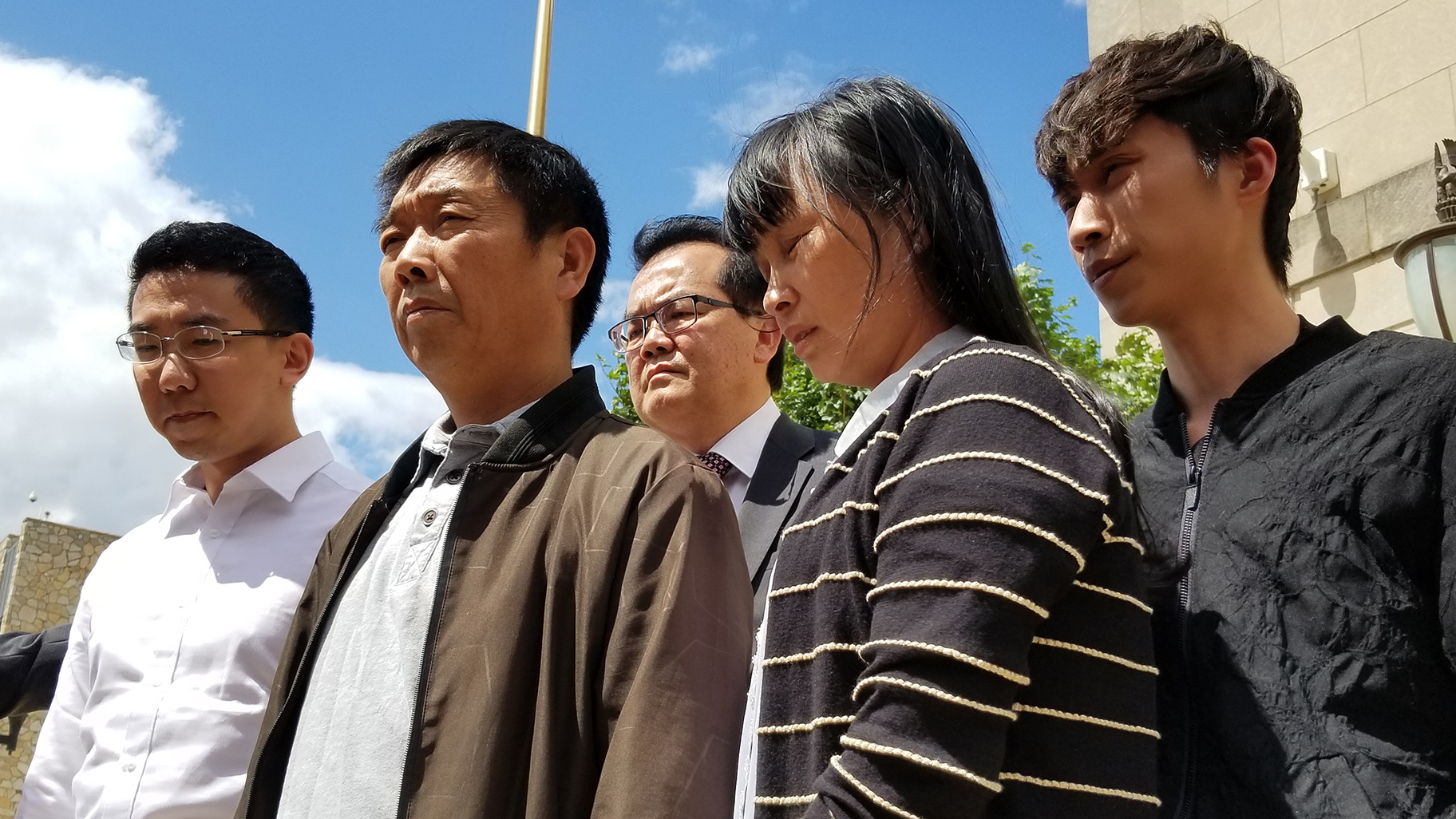 Yingying Zhang's family met with media outside the Peoria federal court building following Brendt Christensen's conviction on June 24, 2019. (Matt Masterson / WTTW News)
Zhang, a 26-year-old visiting scholar at the University of Illinois, was last seen alive on June 9, 2017 getting into Christensen's black Saturn Astra on campus after she missed a bus to an appointment.
FBI investigators testified at trial they found her blood and DNA inside Christensen's Champaign apartment, where he raped, beat and decapitated her, according to a statement he made to his then-girlfriend, who was wearing a wire for the FBI.
Contact Matt Masterson: @ByMattMasterson | (773) 509-5431 | [email protected]
---
Related stories:
Brendt Christensen Offered to Reveal Location of Yingying Zhang's Body
Brendt Christensen Found Guilty in Kidnapping, Death of Yingying Zhang
Christensen Drove Car 200 Miles in Days Surrounding Zhang's Disappearance
'She is Gone': Christensen Bragged About Zhang's Death, Former Girlfriend Says
Brendt Christensen Seemed 'Excited' and 'Amused' by FBI's Interest, Former Girlfriend Testifies
Brendt Christensen Researched Rape Fantasies Before Kidnapping Scholar
Defense Attorney: 'Brendt Christensen Killed Yingying Zhang'
Lawsuit: 'Deliberate Indifference' of U of. I. Social Workers Allowed Scholar's Kidnapping
Brendt Christensen Defense Team Wants Mental Health Records of Key Witness
Death Penalty, Religious Questions Highlight Day 1 of Brendt Christensen Trial
---