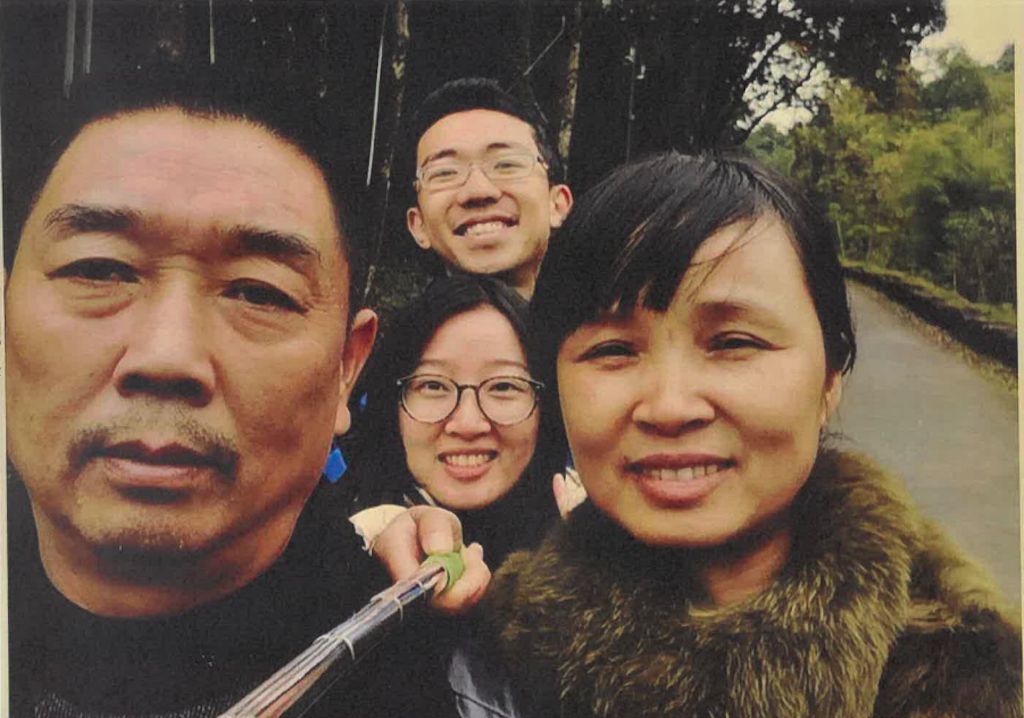 Yingying Zhang, center, takes a photo with her father Ronggao Zhang, left, mother Lifeng Ye and fiance Xiaolin Hou. (U.S. Attorney's Office)
As he looked down at a photo of his daughter, Yingying, just before she left for the U.S. – the last time he saw her alive – Ronggao Zhang could not contain himself. He turned away, inhaled sharply and began crying on the witness stand.
Then the man convicted of killing Yingying Zhang did the same.
Emotional testimony from Zhang's family got the better of many observers Tuesday in Peoria, the second day of sentencing in Brendt Christensen's capital case. He was convicted last month in the 2017 kidnapping and death of Chinese scholar Yingying Zhang and faces either life in prison or a death sentence.
A red-faced Christensen wiped away tears in court after Zhang's father broke down during his testimony Tuesday afternoon. Minutes later, a female juror stood and exited the courtroom while crying as the court watched pre-recorded testimony from Zhang's mother, Lifeng Ye, describing how she wanted to be a grandmother.
U.S District Court Judge James Shadid immediately called for a brief recess to let the juror collect herself. After individual questioning in chambers, she was allowed to remain on the jury.
Speaking through a translator, both Zhang's parents and her younger brother described for jurors how she was innocent and happy, always trying to make others smile as much as she did.
Zhang's parents said they've fallen into a deep depression and have barely slept in the two years since she was last seen alive.
"She is part of me as if my life without her would not be complete," Ronggao Zhang testified. "To tell you the truth, I do not know how to live the rest of my life."
"This wonderful daughter of mine, she is my everything," Ye said in her video testimony. "Our entire family does not know how to carry on."
It took jurors less than two hours last month to convict Christensen of kidnapping resulting in death and two counts of making false statements to FBI investigators.
Zhang, who was studying photosynthesis and crop productivity as a visiting scholar at the University of Illinois, was last seen on June 9, 2017 getting into Christensen's black Saturn Astra on campus after she missed a bus to an appointment.
FBI investigators testified they found her blood and DNA inside Christensen's Champaign apartment, where he raped, beat and decapitated her, according to a statement he made to his then-girlfriend, who was wearing a wire for the FBI.
His attorneys also admitted at trial that Christensen had, in fact, killed Zhang, though they disputed the details of how exactly that occurred, saying his recorded confession and claims he'd killed 12 others were nothing more than drunken embellishments.
Zhang's remains have not been found.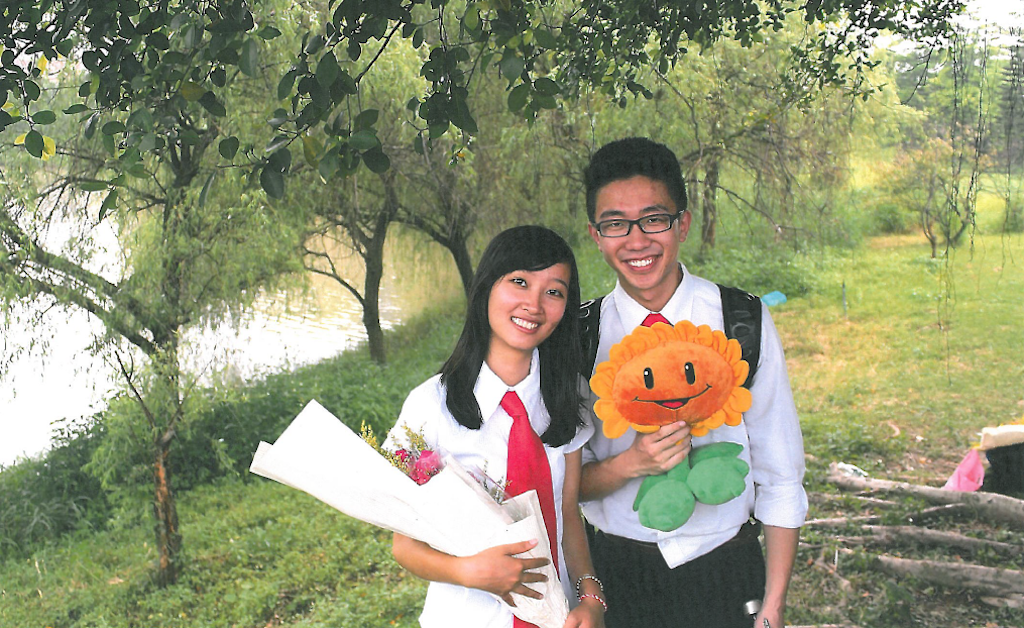 Yingying Zhang and her fiance Xiaolin Hou together after graduating from Sun Yat-sen University in 2013. (U.S. Attorney's Office)
On top of testimony, jurors also heard clips from several phone calls Christensen made while in prison in which he continued to claim his innocence, months after his arrest. Prosecutors claim this shows his lack of remorse over the killing
Earlier on Tuesday, Yingying Zhang's fiance Xiaolin Hou wrapped up his testimony, telling jurors that losing Zhang "totally changed the track of my life."
"(It) took away the most important person in my 30 years of life," he said.
Hou also spoke about the impact Zhang's death has had on her family, particularly her parents, who were both poor and received little education growing up. They pinned their hopes for a brighter future on their only daughter.
"Yingying for them was their prize star," Hou testified. "Their hope, their future, their everything … Now they've lost everything."
But Hou then referred to Christensen as a "criminal" and said what he did to Zhang "was too painful for a young girl." This led to an immediate objection by the defense and a call for a mistrial, citing improper victim impact testimony.
Shadid swiftly denied that request, but he did strike Hou's statement and instructed jurors they may not consider any of the witnesses' opinions on Christensen himself, his crime or his appropriate punishment.
Federal prosecutors called their final witnesses Tuesday. They will formally rest their case Wednesday morning, at which point Christensen's defense team will begin calling their own witnesses.
Contact Matt Masterson: @ByMattMasterson | (773) 509-5431 | [email protected]
---
Related stories:
'She Was the Hope of Her Family': Sentencing Underway in Yingying Zhang Murder Case
Brendt Christensen Defense Team Wants Evidence Tossed or Sentencing Delayed
Brendt Christensen Offered to Reveal Location of Yingying Zhang's Body
Brendt Christensen Found Guilty in Kidnapping, Death of Yingying Zhang
Christensen Drove Car 200 Miles in Days Surrounding Zhang's Disappearance
'She is Gone': Christensen Bragged About Zhang's Death, Former Girlfriend Says
Brendt Christensen Seemed 'Excited' and 'Amused' by FBI's Interest, Former Girlfriend Testifies
Brendt Christensen Researched Rape Fantasies Before Kidnapping Scholar
Defense Attorney: 'Brendt Christensen Killed Yingying Zhang'
Lawsuit: 'Deliberate Indifference' of U of. I. Social Workers Allowed Scholar's Kidnapping
---