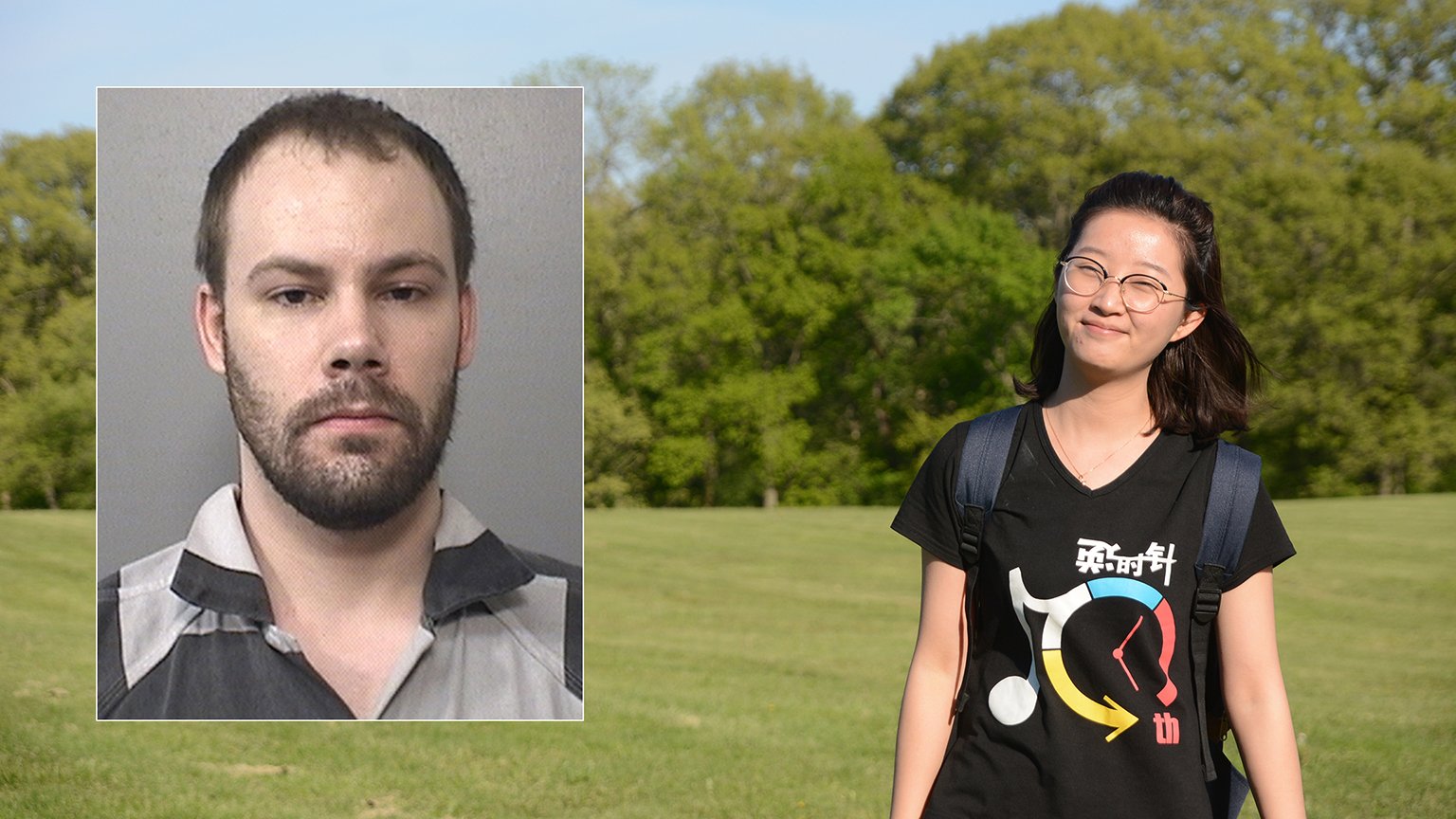 Yingying Zhang disappeared on June 9, 2017. (University of Illinois Police Department). Inset: Brendt Christensen (Macon County Sheriff's Department)
The estate of missing Chinese scholar Yingying Zhang is suing a pair of University of Illinois Counseling Center employees, alleging they "acted with deliberate indifference" to the risks and warning signs presented by Brendt Christensen, the 29-year-old man accused of kidnapping and killing her.
Daniel Deneen, the administrator of Zhang's estate, filed a federal lawsuit Friday claiming Counseling Center social workers Thomas Miebach and Jennifer Maupin failed to address Christensen's homicidal ideations and allowed him to remain on staff at the university, creating a "specific and identifiable threat to students" on the Urbana-Champaign campus.
"Defendants Miebach and Maupin acted with deliberate indifference to Defendant Christensen's known risk of harm to others at the University," the federal complaint states, "where they allowed (him) to remain working as a graduate teacher at the University in good standing effectively encouraging Defendant Christensen to believe that his homicidal ideations did not require immediate and long-term care."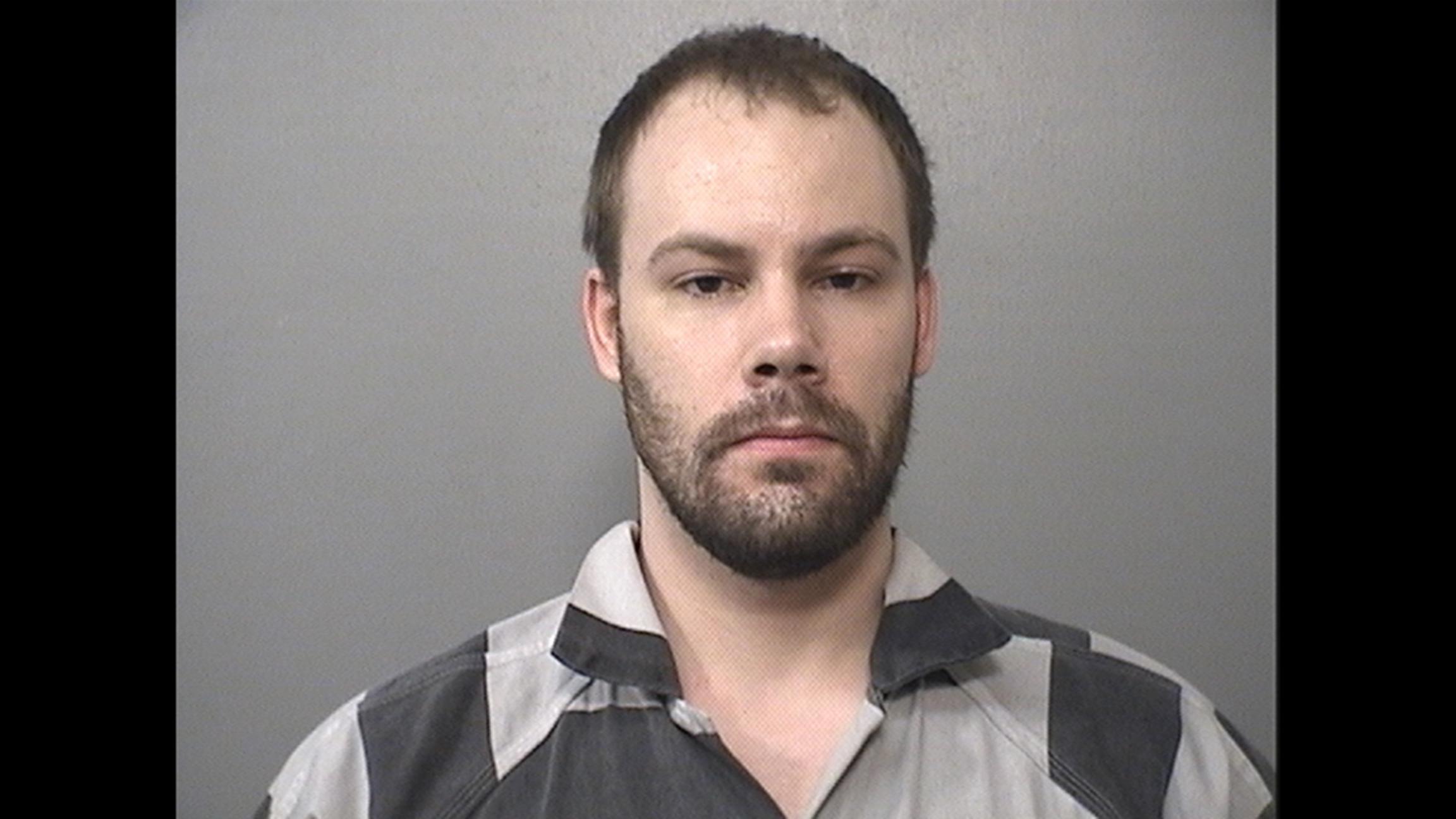 Full coverage: Get the latest on the trial of Brendt Christensen
---
Christensen, who is also named as a defendant in the lawsuit, is charged in federal court with kidnapping resulting in Zhang's death and making false statements to FBI investigators. He faces a possible death penalty if convicted of the top count.
Zhang, 26, was last seen alive on June 9, 2017, when she got into a vehicle on campus allegedly driven by Christensen while running late to an appointment. Her remains have never been found, but she is presumed dead.
The lawsuit claims Zhang's kidnapping and death were a "direct and proximate result" of Miebach and Maupin's negligence. The estate is seeking compensatory and punitive damages, litigation expenses and any "other relief as the Court may deem just or equitable."
Read: 2-Year Anniversary of Chinese Scholar's Disappearance as Death-Penalty Case Begins
Christensen, who earned his master's degree from the U. of I. and was working there as a graduate teacher, went to the Counseling Center in March 2017 seeking treatment for his substance abuse issues and the "suicidal and homicidal ideations" he'd been experiencing, according to the complaint.
His wife had recently left him, and on an intake assessment, Christensen allegedly scored at or near 100% on scales measuring depression, generalized anxiety, family distress, substance abuse and distress index.
He also consented to a videotaped interview in which he discussed his depression, marital issues and thoughts of suicide and homicide.
About a week after this initial meeting, Christensen returned to the Counseling Center to meet with Maupin, and later Miebach. During these meetings, he allegedly "relayed specific and plausible threats of harm to others," including stating that he had purchased items that could be used to transport and dispose of a body.
The lawsuit claims Miebach and Maupin initiated a treatment plan for Christensen, but then discharged him without implementing any "emergency or acute" treatment options to "sufficiently safeguard the students at the University from the foreseeable threat of harm."
"Moreover, despite this foreseeable threat ... Miebach and Maupin acted with deliberate indifference and in a manner that shocks the conscience by discharging Defendant Christensen from their care without safely transitioning (him) back into the University community or providing adequate safeguards for the students," the complaint states.
Jury selection in Christensen's criminal trial at the federal courthouse in Peoria concluded Tuesday. Opening statements are scheduled for Wednesday.
Contact Matt Masterson: @ByMattMasterson | [email protected] | (773) 509-5431
---
Related stories:
Brendt Christensen Defense Team Wants Mental Health Records of Key Witness
Death Penalty, Religious Questions Highlight Day 1 of Brendt Christensen Trial
Attorney: Family of Missing U. of I. Scholar Wants to Believe She's Alive
Mental Health Defense Dropped in Chinese Scholar Case
Defense: Accused in China Scholar's Death Denied Proper Care
Judge Sets June 3 Trial in Missing Chinese Scholar Case
Bloody Handprint Among Evidence in Chinese Scholar's Case
---