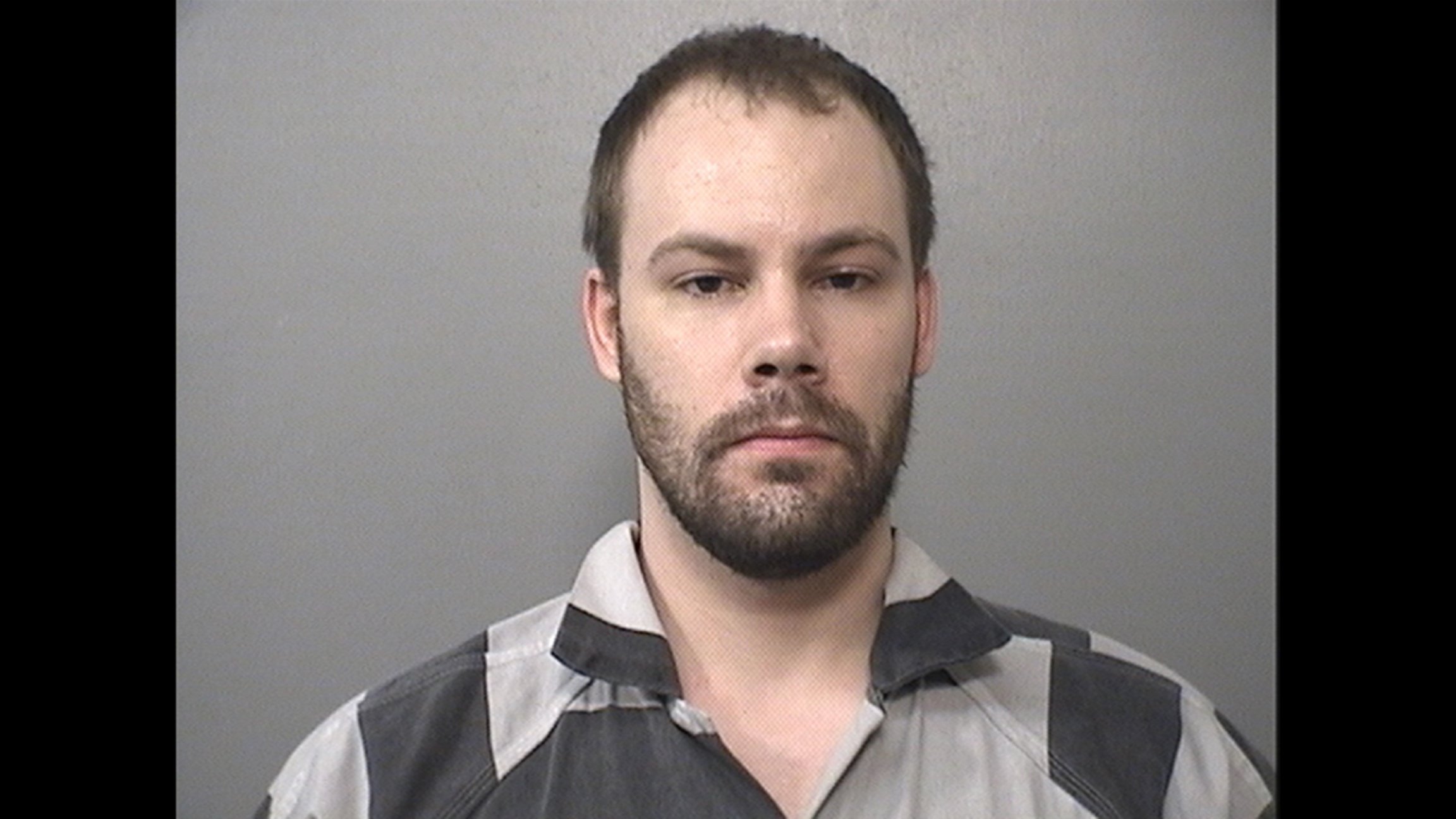 Brendt Christensen (Macon County Sheriff's Department)
How can an Illinois resident be put to death for a crime committed in Illinois when the state abolished the death penalty nearly a decade ago?
It's a question that's come up repeatedly in the trial of Brendt Christensen, the 29-year-old former University of Illinois grad student accused of kidnapping, raping and murdering Chinese scholar Yingying Zhang in 2017.
Christensen has pleaded not guilty, but his federal defender this week shocked those following the case in his opening statements. "Brendt Christensen is responsible for the death of Yingying Zhang," attorney George Taseff told a packed court Wednesday.
Read: Full Transcript of Opening Statements in Brendt Christensen Trial
Illinois did away with capital punishment in 2011, but Christensen, who allegedly committed his crimes in Champaign, faces a possible death sentence if he is convicted. That's because he's charged in federal court with a federal crime. And federal prosecutors can seek a death sentence on any capital charge regardless of where it is believed to have occurred, or where the defendant lives.
"Everywhere in the United States people live under two or more systems of law simultaneously," said Robert Owen, a clinical professor of law at Northwestern University's Pritzker School of Law. "Where you live is governed by state law – local law made by the state legislature – and then it's also governed by federal law governed by Congress. And those two spheres of legal authority coexist everywhere in the country.
"In some places the laws are harmonious, they're the same. But the death penalty is an area where that's not the case. So there is a federal death penalty on every inch of the United States of America."
Christensen's trial is the first capital case in Illinois since the state's death penalty ban took effect in 2011.
Owen, who estimates he's worked on more than 100 capital cases in his 30-year legal career, compared the death penalty question to that of Illinois' recent legalization of marijuana. While smoking cannabis for recreational use will no longer be punishable in the state beginning Jan. 1, 2020, the drug remains federally illegal and subject to federal prosecution.
Illinois is one of 21 states that have eliminated use of the death penalty within their borders. Even Puerto Rico, an unincorporated U.S. territory, put language in its constitution banning capital punishment. But Owen said that hasn't stopped federal prosecutors from pursuing the death penalty in cases tried there.
"They are not constrained by what local state law says is or isn't a criminal act," he said.
Former Illinois Gov. George Ryan, who took the first step toward abolishing the state's death penalty by placing a moratorium on executions in Illinois in 2000, a year after the state's last execution, said the federal decision to hold a death penalty trial in Illinois subverted the will of the majority of the residents.
He said he opposes the death penalty on the grounds it's impossible to ensure innocent people will never be put to death.
"I think it's a bad idea, but there's nothing we can do about it," Ryan told The Associated Press this week. "The only thing that we can do is to get the federal government to abolish the death penalty."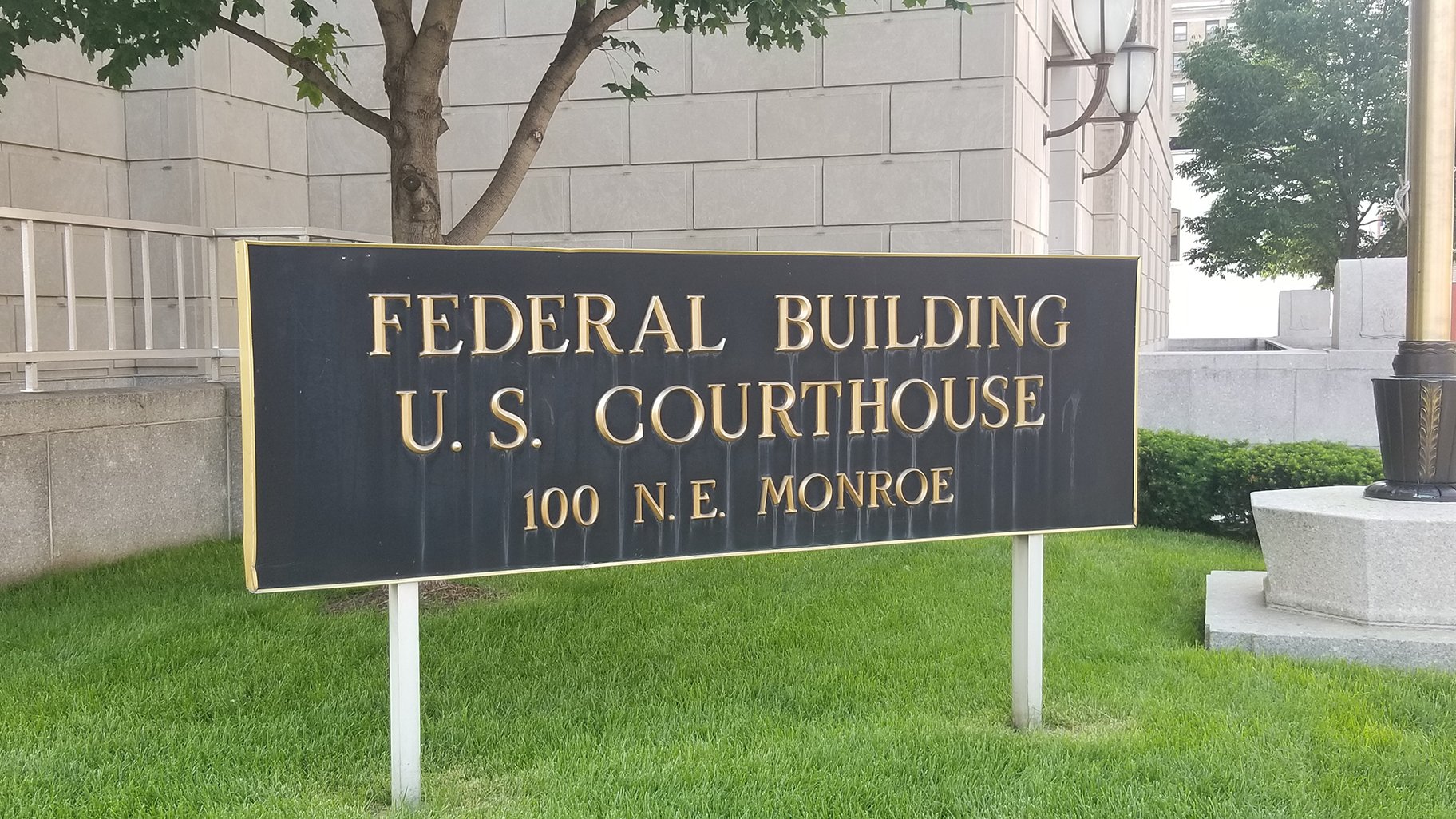 The Federal Building and U.S. Courthouse in Peoria, Illinois where Brendt Christensen is currently on trial. (Matt Masterson / WTTW News)
In the Christensen case, it was never fully clear, at least publicly, what happened to Zhang following her disappearance. That changed Wednesday morning when Assistant U.S. Attorney Eugene Miller laid out in gruesome detail what the government believes Christensen did to the missing scholar.
After kidnapping her, Miller alleged Christensen raped Zhang, beat her with a baseball bat and decapitated her inside his Champaign apartment while his then-wife was away for the weekend. The government claimed Christensen had gone down a "dark path" and was leading a "double life" while planning for months to kidnap and murder someone.
"Fading into nothingness is the default for most people," Christensen told his girlfriend some time before Zhang's disappearance, according to Miller. "Fading into nothingness is not an option. I'd rather destroy humanity than let that happen."
Christensen and his wife were in an open marriage at the time and were dating other people before their eventual divorce in 2018. His girlfriend cooperated with FBI investigators and wore a wire to record their conversations before his arrest in June 2017, just weeks after Zhang went missing.
Those recordings include an alleged confession Christensen made while attending a vigil for Zhang, in which he called the murder his "legacy" and compared himself to serial killer Ted Bundy.
Bundy was executed via electric chair in 1989 after confessing to some 30 murders. Christensen told his girlfriend that Zhang was his 13th victim, but his lawyers deny he's murdered anyone else.
'It's almost like being someone's biographer'
Even if Christensen is sentenced to death, it's likely his execution would not take place any time soon.
Since 1988, there have only been three federal executions – each by lethal injection at the United States Penitentiary in Terre Haute, Indiana, where all 62 federal death row inmates are currently housed.
The last person executed by the federal government, former U.S. soldier Louis Jones Jr., was convicted of the same crime Christensen now faces: kidnapping resulting in death.
Jones was charged following the rape and murder of Army soldier Tracie McBride in 1995, and like Christensen, his defense team did not deny Jones was the one who committed those crimes. But they instead attributed his actions to brain damage caused during his military service, specifically from a mental disorder known as "Gulf War Syndrome."
The strategy didn't work. Jones was convicted in October 1995 following just an hour of jury deliberations and was later sentenced to die. He was executed in 2003.
Part of the reason for the delay between when a death sentence is handed down and when it's carried out is due to the complexities of a capital trial. Following the normal guilt phase of the trial – during which prosecutors attempt to prove the defendant committed the crime of which they're accused – is sentencing. But sentencing in a capital trial is a far different – and lengthier – process than in any other case.
If he's convicted, the same jury used during the trial will decide Christensen's fate: either a life sentence or the death penalty.
"Doing the sentencing phase justice means helping the jury understand everything about the defendant's life and what made him into the kind of person who could do this terrible thing," Owen said, comparing sentencing to a minitrial. "And also trying to persuade them that he still has some spark of humanity that justifies sparing his life."
That means documenting every minute detail about a defendant's background: their upbringing, their mental makeup, any trauma they may have suffered during their life. Essentially "all the forces that shaped" that person's life, Owen said.
He mentioned one case he worked on in which the defendant was born in the Philippines before he was adopted and moved to the U.S. For sentencing, his attorneys flew to his hometown and spent significant time there learning everything they could about their client.
"It's almost like being someone's biographer," he said. "You really have to track everything down and that is incredibly time consuming and it's incredibly expensive."
The Associated Press contributed to this report.
Contact Matt Masterson: @ByMattMasterson | [email protected] | (773) 509-5431
---
Related stories:
Defense Attorney: 'Brendt Christensen Killed Yingying Zhang'
Lawsuit: 'Deliberate Indifference' of U of. I. Social Workers Allowed Scholar's Kidnapping
Brendt Christensen Defense Team Wants Mental Health Records of Key Witness
Death Penalty, Religious Questions Highlight Day 1 of Brendt Christensen Trial
Attorney: Family of Missing U. of I. Scholar Wants to Believe She's Alive
Mental Health Defense Dropped in Chinese Scholar Case
Defense: Accused in China Scholar's Death Denied Proper Care
Judge Sets June 3 Trial in Missing Chinese Scholar Case
Bloody Handprint Among Evidence in Chinese Scholar's Case
---