Mayoral candidates Lori Lightfoot, left, and Toni Preckwinkle appear on "Chicago Tonight" on May 14, 2018 and Oct. 16, 2017, respectively.
Calling Tuesday's election a referendum on the "crumbling political machine of the past," former Chicago Police Board chair Lori Lightfoot claimed a spot in the historic mayoral runoff set for April 2. It marks the first time two African-American women will compete in a runoff for Chicago mayor.
With 92 percent of Chicago election precincts reporting, Lightfoot led the pack in Tuesday's mayoral election, with 17.5 percent of the votes. Second-place finisher, Cook County Board President Toni Preckwinkle, had 16 percent of the votes.
"This is what change looks like," Lightfoot said. "To anyone eager to join our fight, welcome aboard."
9:14 p.m. update: "I'm here because I know, on a deeply personal level, that we need change," Lori Lightfoot tells supporters from her campaign headquarters. 
---
William Daley, former U.S. commerce secretary and presidential chief of staff, delivered his concession speech about 9:40 p.m., despite about 20,000 outstanding mail-in ballots yet to be counted. As of late Tuesday, he was trailing Preckwinkle by more than 6,000 votes.
"Tonight's results are not what we wanted," Daley said before a roomful of supporters at his election headquarters in the West Loop. "But we cannot dwell on what could have been. "We must look forward to how we can shape our city's future."
9:40 p.m. update: "No matter who wins in April, our commitment to Chicago will never end," Bill Daley says in his concession speech.
---
Preckwinkle, who rose to lead the Cook County Democratic Party despite having lost a bid for the Chicago City Council in her first foray into politics, said she's in the race for her grandchildren. 
Her speech gave early insight of her likely plan to attack Lightfoot as a novice. Fancy rhetoric isn't enough, Preckwinkle said; Chicago needs someone who can execute, who can turn visions into reality. 
10:09 p.m. update: Toni Preckwinkle takes the stage to thank supporters. "Our fight is far from over, and there's a lot more work to do."
---
The race is marked by history, but also by a lower-than-expected turnout of 34.1 percent, which narrowly beat the all-time low for a Chicago municipal election.
Election day (finally) arrives
After months of candidate forums, campaign ads and fundraising, voters faced an unpredictable election day outcome after a record 14 candidates made the final ballot for mayor. This as the city grapples with massive issues, from a pension funding crisis to a stubbornly high homicide rate to a chronically underfunded school system that hemorrhages students every year.
On top of that, a massive federal investigation that has already ensnared powerful Ald. Ed Burke in its crosshairs and implicated others like Ald. Danny Solis has forced the conversation about ethics and the "Chicago Way" to the forefront.
9 p.m. update: Our political team reports live from the campaign headquarters of Lori Lightfoot, Toni Preckwinkle and Bill Daley.
---
The city's politics seem to be at a crossroads, with a feeling that this moment could lead to major reform of the traditional and often corrupt way public officials have done business. Many of the mayoral candidates have campaigned on the need to take certain powers away from aldermen, beginning with a ban on any outside employment for City Council members. All but one of the candidates have called for an end to the so-called "aldermanic prerogative," in which aldermen have the final say over development, licensing and permitting decisions in their wards. Candidates say those decisions should be made in the executive branch and free from political and financial influence.
Preckwinkle is the lone dissenter, saying that the alderman is accountable to his or her constituents and would know the issues better than anyone.
Preckwinkle has consistently polled as the front-runner in this race. As such, her campaign has had to fend off attacks from opponents and frequent stumbles calling into question some of her bonafides as a self-described "progressive." The federal criminal complaint against Burke, which alleges he attempted to extort a Burger King franchisee for business for his law firm, also claims he pressured that business owner to contribute financially to a politician that was eventually revealed to be Preckwinkle. She has had to repeatedly shrug off her ties to the longtime establishment figure, including the hiring of his son to lead the county's Department of Homeland Security. In addition, Preckwinkle has remained a steadfast ally of former Cook County Assessor Joe Berrios, a proud practitioner of patronage politics and nepotism, who presided over a system of assessing property values that multiple studies concluded was regressive and even racist.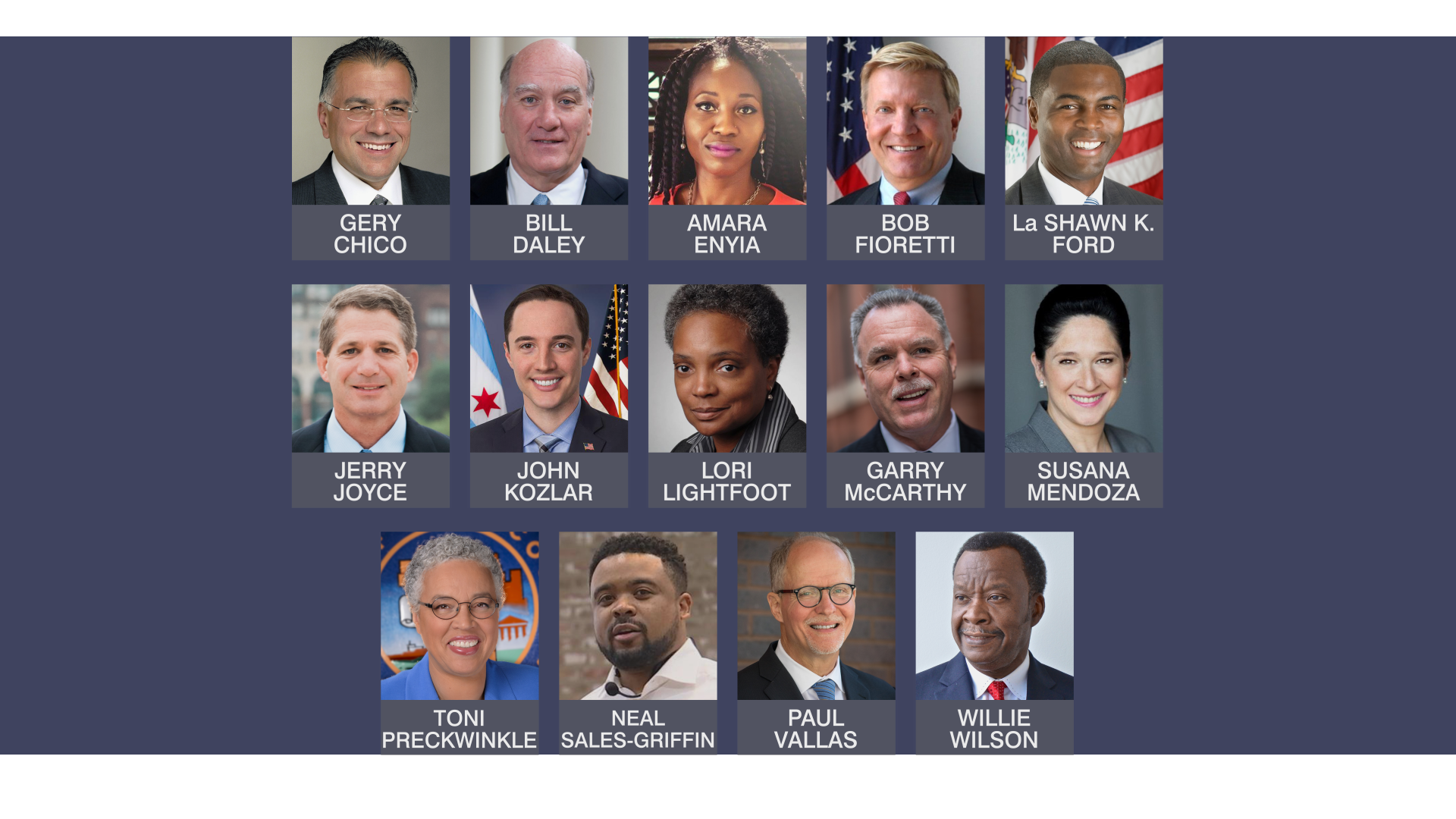 Preckwinkle has garnered the support of the powerful Chicago Teachers Union and the Service Employees International Union, as well as a branch union called SEIU Healthcare. Those organizations can tap into their significant membership to boost turnout at the polls. Preckwinkle has campaigned on a promise to support an elected Chicago Public Schools board, a commitment to community policing and restoration of trust between the community and the police department, a hike in the minimum wage and a focus on improving neighborhoods outside of downtown.
But Preckwinkle hasn't been alone in trying to shed old alliances. Illinois Comptroller Susana Mendoza has had to distance herself from her own words, referring to Burke as a "mentor." She's had to explain why her wedding ceremony took place in the Burke household. She was also a late entrant into the race, and had to beat back a challenge to her petition signatures. Mendoza also campaigned on supporting an elected school board and a police consent decree to restore trust in the police department, but she's also in favor of better training and support for police officers. She, like other candidates, has called on new sources of revenue to solve the city's nearly intractable pension funding crisis, including revenue from a Chicago casino and legalized marijuana.
Mendoza has sought to remind voters that, though she has worked with Burke in the past, Gery Chico might be the candidate with the closest connections to the embattled alderman. Burke, in fact, endorsed Chico for mayor, and the two have been close allies going back to the time Chico served on the boards of Chicago Public Schools and the Chicago Park District. Chico has since worked as a government lobbyist and ran unsuccessfully for mayor against Mayor Rahm Emanuel in 2011. He has touted his experience at balancing government budgets and running large government agencies. Chico has raised more than $3 million from a diverse array of donors, allowing him to get his message on the airwaves.
Paul Vallas is the former city budget director under former Mayor Richard M. Daley and former head of the Chicago Public Schools system. He has also led school reform efforts in New Orleans, Philadelphia and Haiti. He touts his record on dealing with the issues the city faces today, and has built his campaign on providing painstaking details and ideas to solve the city's pension problem. He has also called for more police detectives to help improve the city's homicide clearance rate.
Lori Lightfoot has struggled to raise the money that some of her competitors have, but has seen improved poll numbers in recent weeks thanks to the steady drip of news about other candidates' ties to Burke. The former federal prosecutor, head of the Chicago Police Board and the Chicago Police Reform Task Force, has touted her record as an "independent progressive," and launched her campaign before Emanuel announced his decision to not seek another term. She has framed her campaign as somewhat of a continuation of the police reform efforts that she spearheaded under Emanuel in the wake of the Laquan McDonald shooting that eventually led to the appointment of a federal court monitor.
Bill Daley, the former U.S. secretary of commerce and chief of staff to former President Barack Obama, has raised the most money in the race, including $2 million from the state's richest resident, Citadel CEO Ken Griffin. It has prompted some of his opponents, like Mendoza, to attack him as "Bruce Rauner's mayor," referencing the fact that Griffin was a key donor for the former Republican governor and has typically given to Republican candidates. Daley has positioned himself as the champion of business and development interests, and has campaigned on a property tax freeze and calling for a constitutional amendment to limit pension raises for retirees to help bring down the cost for city taxpayers. He has supported a hybrid elected-appointed school board. He has also floated ideas like a commuter tax to help stabilize the city's financial woes, and more technology and surveillance cameras to help police fight crime. Daley, of course, is the brother of the city's longest serving mayor, Richard M. Daley, and the son of its second longest serving mayor, Richard J. Daley. He has fended off other attacks from Mendoza accusing him of counseling his brother on the much hated 2008 sale of Chicago's parking meter systems. He says those attacks are lies.
Businessman Willie Wilson, who has largely self-financed his campaign, has touted his own experience as a self-made success in the private sector. Wilson ran unsuccessfully for mayor against Emanuel in 2015. Jerry Joyce is a Beverly resident and the son of former city alderman and well-connected city contractor Jeremiah Joyce. Former 2nd Ward Ald. Bob Fioretti has mounted a campaign financed in part by a $500,000 donation from blues legend Buddy Guy. State Rep. La Shawn Ford has tried to mobilize an African-American base of support from his hub on the West Side. Amara Enyia, Chance the Rapper's preferred candidate, has had to dodge numerous questions about her personal financial troubles and her controversial short employment as the city manager for south suburban University Village. New York native and former Chicago Police Superintendent Garry McCarthy has run on his public safety credentials, and has blasted the police consent decree, saying that it will be a "disaster" for policing. McCarthy was fired as superintendent by Emanuel in aftermath of the release of the McDonald dashcam video.
Chicago residents have shown some more enthusiasm for this race than previous races, with early voting totals topping each of the last two cycles. City officials are awaiting at least 30,000 mail-in ballots to be counted, which could complicate the final vote count, lead to recounts and keep the city in the dark for several days as to who the top two finishers are. Those top two will compete in the runoff election slated for April 2.
Follow Paris Schutz on Twitter: @paschutz
Join us for complete coverage of the election – including live election results – Tuesday night.
---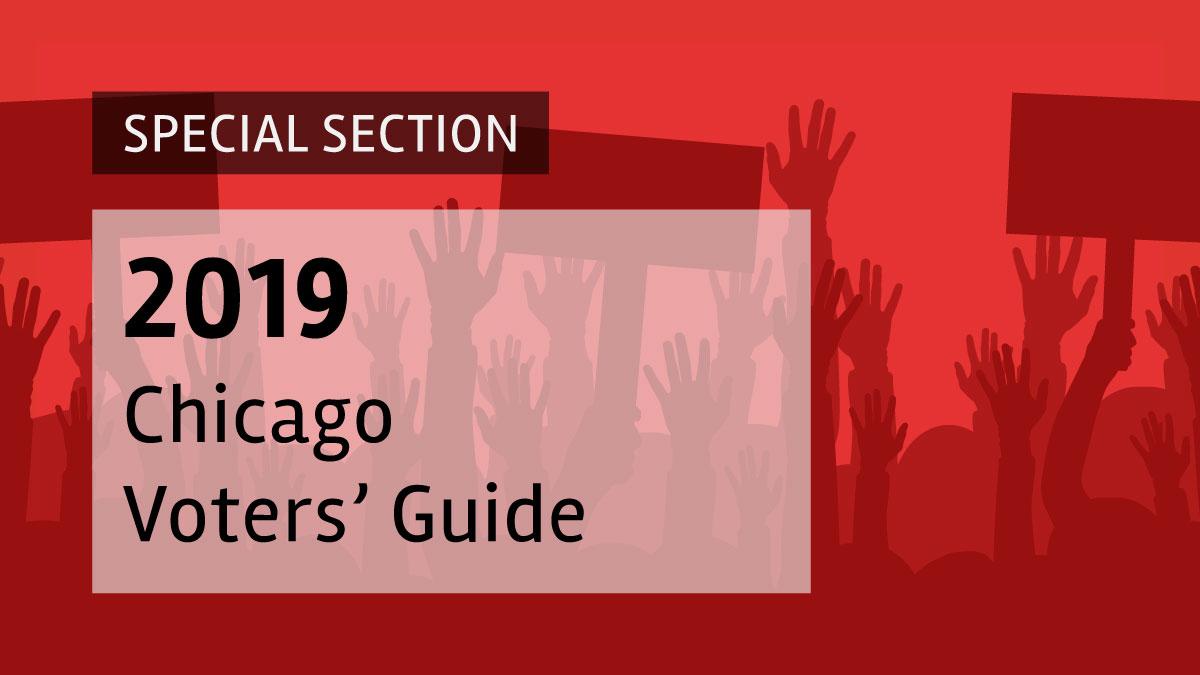 Get more information about the candidates running for mayor, alderman, city clerk and treasurer in our Chicago Voters' Guide.
---