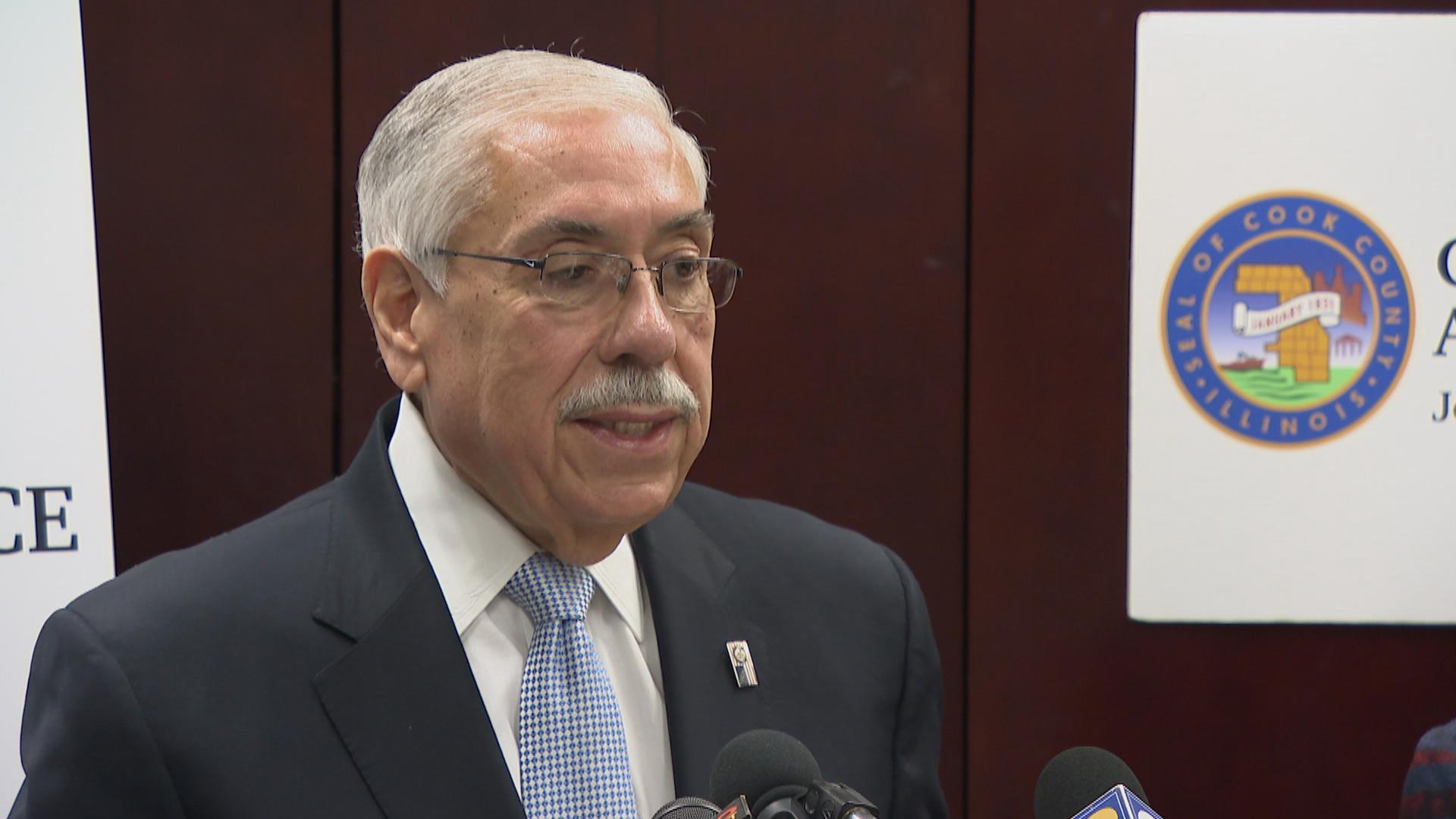 Cook County Assessor Joseph Berrios (File footage / Chicago Tonight)
A bombshell report on Cook County's property tax system exposes flaws in how the assessor determines how much residents owe in property taxes.
The highly anticipated report was made public Thursday, just over a month before the March 20 primary election in which voters will determine whether Assessor Joe Berrios should keep his job.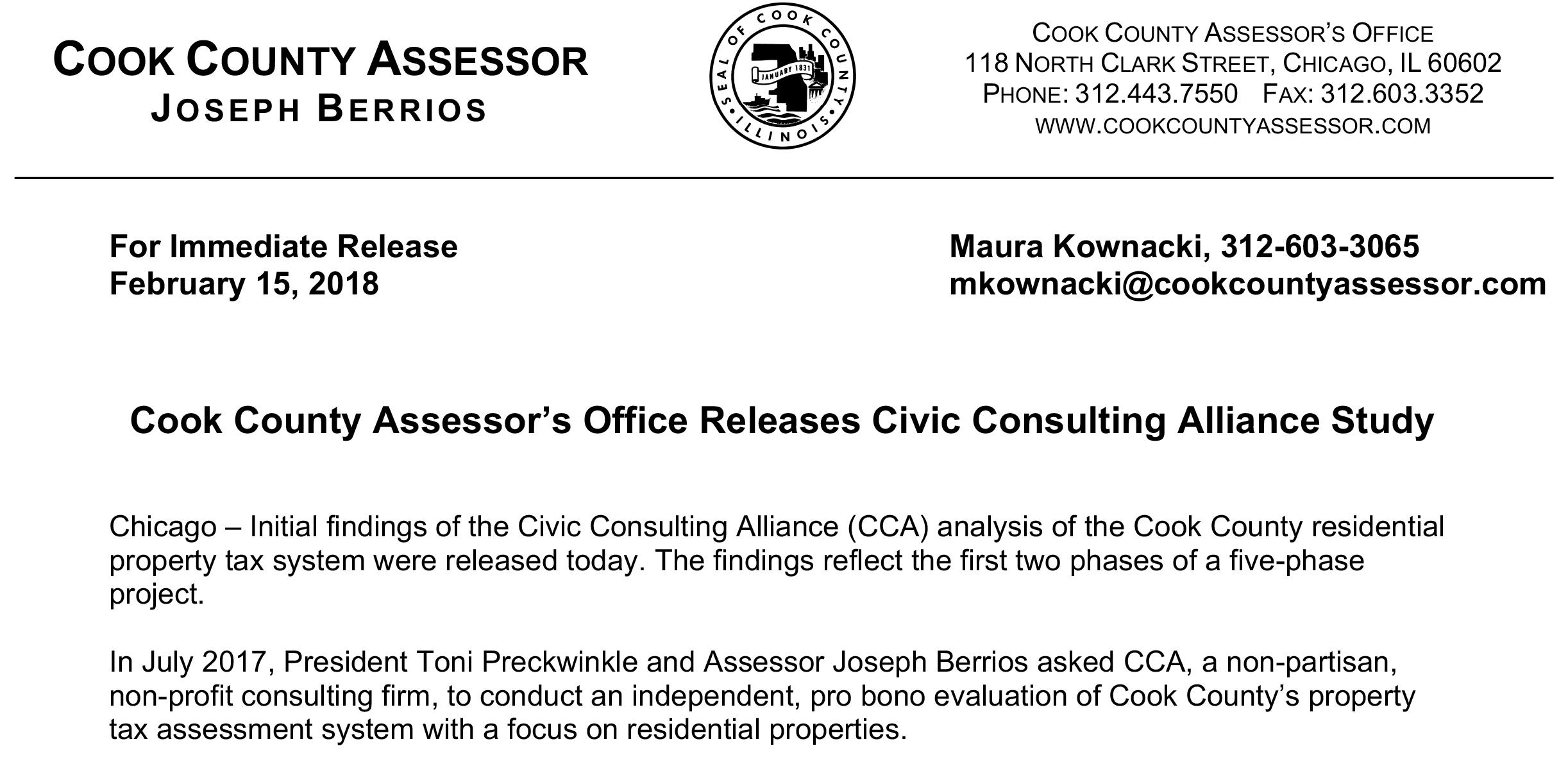 Document: Read the report In it, consultant Josh Myers says the system Berrios uses to determine the value of homes for tax purposes is "more variable and regressive" than industry standards.
As a result, residents who own expensive property pay relatively less in taxes while owners of lower-priced homes, often minorities, pay more than their fair share.
The report says the problem is worse in Chicago than the rest of Cook County.
It also says the number of appeals here is strikingly high compared with elsewhere – and more often than not it's the owners of high-value homes who appeal their original assessments, which makes the system even more unfair.
Berrios has been under scrutiny following a Chicago Tribune exposé chronicling outdated practices that produce error-riddled assessments.
In a statement, Berrios on Thursday said the study confirms what he's been saying: That the systemic problems date back 40 years and will take major technological upgrades to fix.
He says he's committed to implementing solutions.
But critics say Berrios – who also holds power as the chairman of the Cook County Democratic Party— has been dragging his feet, and is exploiting the system for his own political benefit.
Democratic candidate for governor Chris Kennedy and Republican Gov. Bruce Rauner have both called on Berrios to resign.
"Berrios knowingly gutted the economic future of homeowners, particularly in African-American and Latino communities, while our schools are underfunded, so that his wealthy and well-connected friends could save money. He's been unapologetic and shameless throughout this investigation. His tenure as assessor is a complete disgrace, and it's exactly what's wrong with the political establishment in Illinois," Kennedy said in a statement.
Berrios's primary challenger, wealth manager Fritz Kaegi, likewise accuses Berrios of keeping in place a flawed system that benefits the property tax appeals attorneys who've donated to Berrios's campaign funds.
The race for assessor is down to just two.
The Cook County elections board Thursday afternoon voted to remove real estate tax analyst Andrea Raila from the ballot for problems with her petitions.
Raila says she plans to appeal to Cook County Circuit Court; she's also pursuing federal court action.
No Republicans are currently running for assessor, so the winner of next month's Democratic primary has an open path to winning the post. 
Follow Amanda Vinicky on Twitter: @AmandaVinicky
---
Related stories: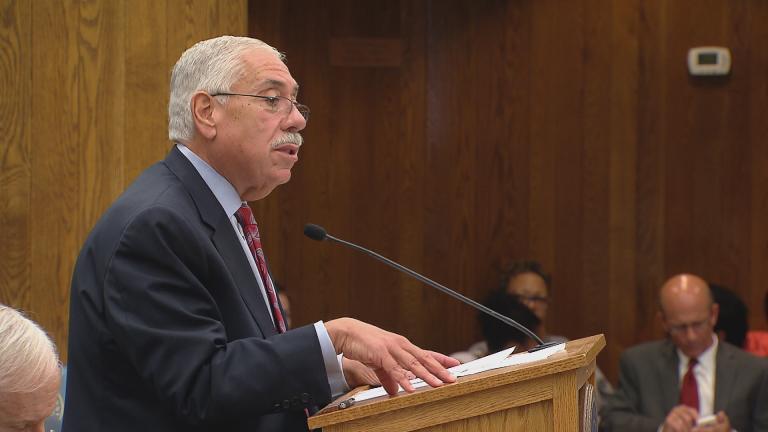 Berrios to Face One Challenger in Race for Cook County Assessor
Feb. 6: Another race in the March 20 primary that is heating up: Cook County assessor. The field narrowed Tuesday to one contender taking on incumbent Joe Berrios, but the dirt is still flying.
---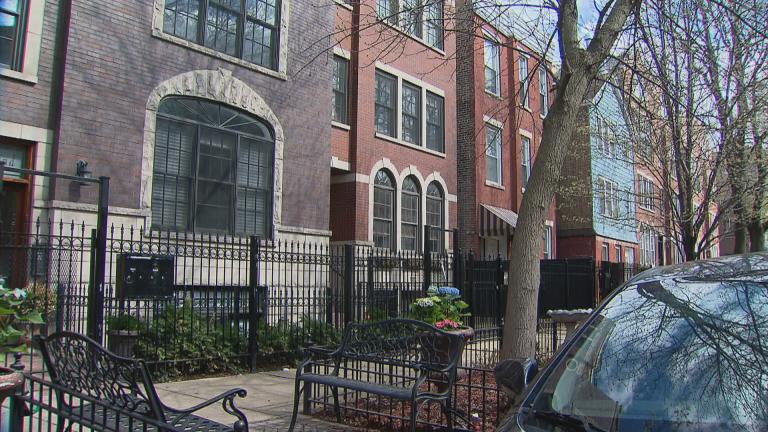 Clock Ticking on Probe of Cook County Assessments
Feb. 1: Is an independent review of the Cook County assessment process just a political cover for embattled Assessor Joe Berrios?
---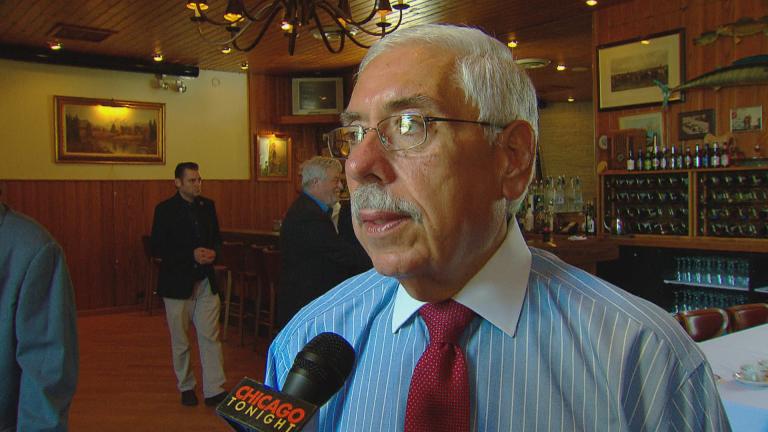 Cook County Assessor Berrios Faces More Heat
Dec. 19: A government watchdog group is calling for oversight of Cook County Assessor Joe Berrios and the way his office assesses property values.
---