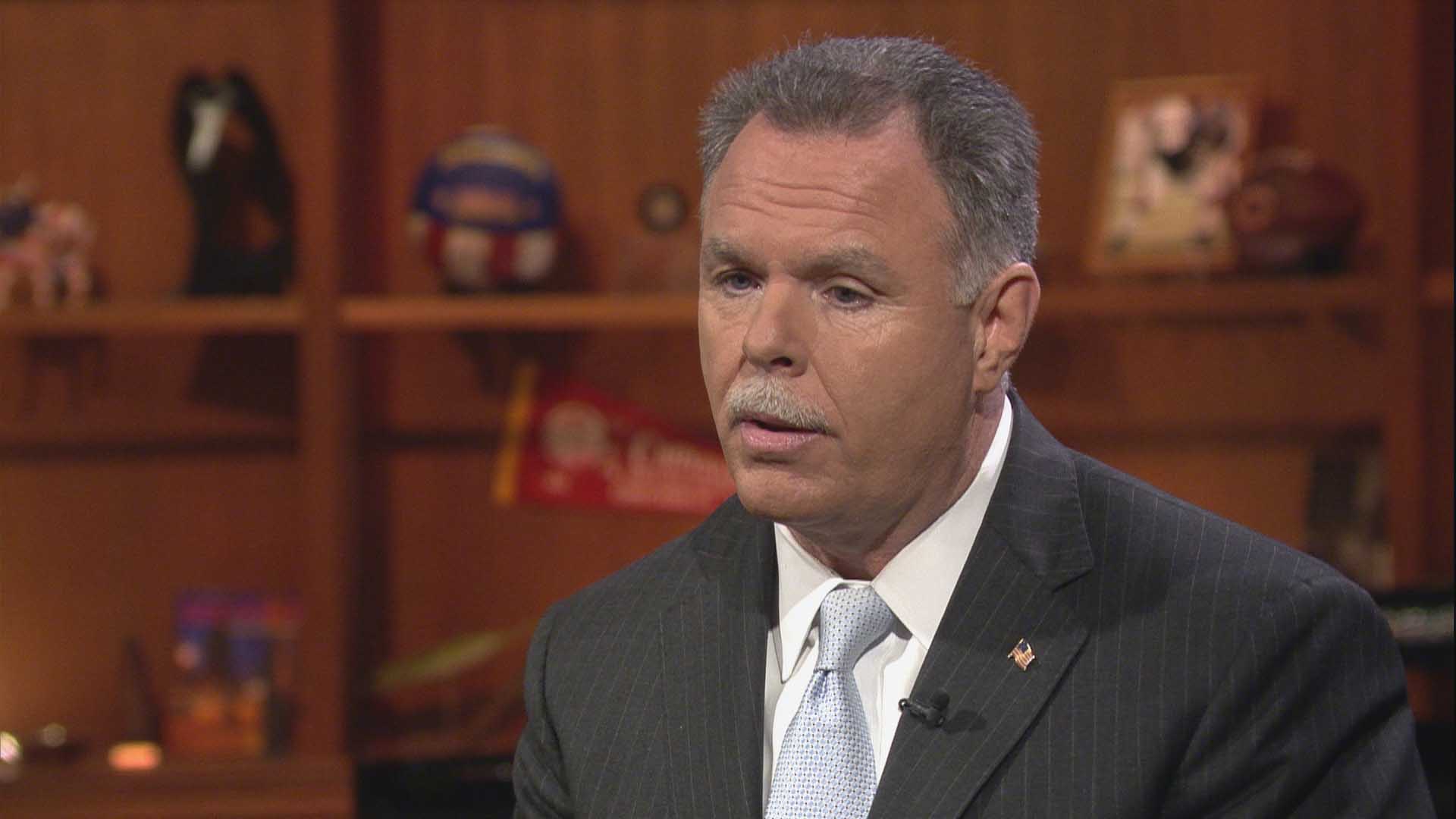 This candidate did not record a video.
About the Candidate
Name: Garry McCarthy
DOB: May 4, 1959
Family: Wife Kristen Barnett McCarthy, three children
Occupation: Law enforcement professional
Political Experience: 17 years in leadership in America's largest urban police departments
Website: garryformayor.com
Candidate Q&A
What is your vision for this office?
My vision for this office begins with integrity. I would bring budget integrity to the office, where we pay our debts and ensure revenue streams are used for their intended purposes. I'll restore legislative integrity where ordinances are openly debated, lawfully deliberated and strictly enforced--no more aldermanic privilege. I envision the mayor's office as a protector of families and taxpayers. It is not enough to stop crime, I'll engender public confidence in our police department by removing politics from law enforcement and restoring public safety through data-driven police strategies. I'll protect taxpayers from marauding politicians who force already over-taxed families to pay for their vanity projects. Lastly, I envision the mayor's office as a locust for reform, not a vanguard of the 'Chicago Way,' an incubator for new ideas, not a bureaucracy on autopilot, a beacon of leadership, forward-leaning and ready to embrace Chicago's promise, meet its challenges and win the future for the next generation of great Chicagoans.
What is the most pressing issue facing constituents, and how can you help address it?
Stopping violent crime is our first priority because it impacts almost all of the important aspects of life for Chicago residents. Crime is hindering our economic growth, diminishing our population and tax base as Chicagoans flee the city and undermining our ability to raise up the next generation of local leaders. Most importantly, it is robbing our youth of hope and opportunity.
We have to use data-driven policing strategies to enhance professional management, and put more police officers on the streets, not behind desks. Policing data here in Chicago and elsewhere, including New York City, clearly show we can remove illegal guns from the streets and reduce murders, all while making fewer arrests. We can achieve this by implementing an enforcement strategy that de-prioritizes routine drug arrests and puts possession of illegal-firearms and anti-gang strategies as our first concern. Lastly, it is critical that we stiffen penalties for illegal guns and demonstrate a resilient, united front against guns and violence, from the courts down to beat officer and community leaders.