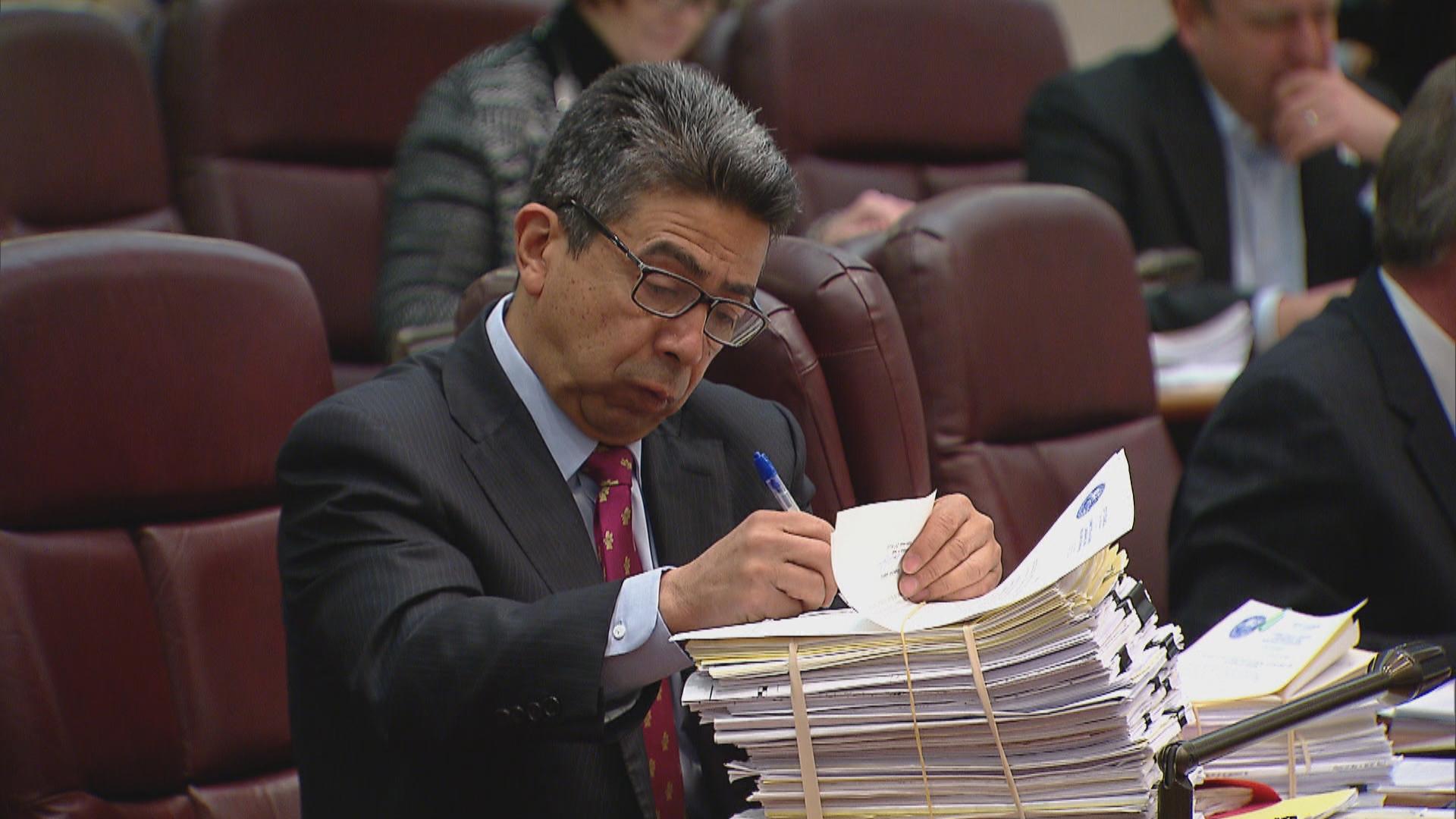 Ald. Danny Solis (Chicago Tonight file photo)
The Chicago Sun-Times is reporting that 25th Ward Ald. Danny Solis secretly recorded Ald. Ed Burke on multiple occasions to assist an FBI investigation.
Solis might have foreshadowed that Sun-Times report when he appeared on "Chicago Tonight" in November following his decision not to run for another City Council term.
Solis was asked by Carol Marin on the Nov. 26 show about Burke's re-election prospects, as the powerful 14th Ward alderman was facing challengers backed by U.S. Rep.-elect Jesus "Chuy" Garcia.
"I think Ald. Burke should reconsider," Solis told Marin. "You got money. You got a great family. You got grandkids. Why do you want to run?"
Video: Carol Marin asks Ald. Danny Solis whether it's time for Ald. Ed Burke to step down.
---
Solis' comments came before the federal criminal complaint alleging Burke attempted to extort the owner of several Burger King franchises for a campaign donation and business for his law firm. The comments also came before the FBI's raid on Burke's city hall and ward offices.
Rumors began to swirl in political circles about Solis' potential involvement soon after Burke's criminal charge. Burke has maintained he's done nothing wrong.
Solis will reportedly step down from his post without the standard fete by fellow members of City Council. It is unknown whether Solis is cooperating with the feds because he is the target of the investigation.
Follow Paris Schutz on Twitter: @paschutz
---
Related stories:
Prosecutors Seek More Time to Indict Ald. Ed Burke
Mayor Rahm Emanuel Unveils Ethics Reform Plan
Burke's City Council Colleagues Discuss Extortion Charge, Ethics Reform
After 23 Years on City Council, Ald. Solis Not Seeking Re-Election
---