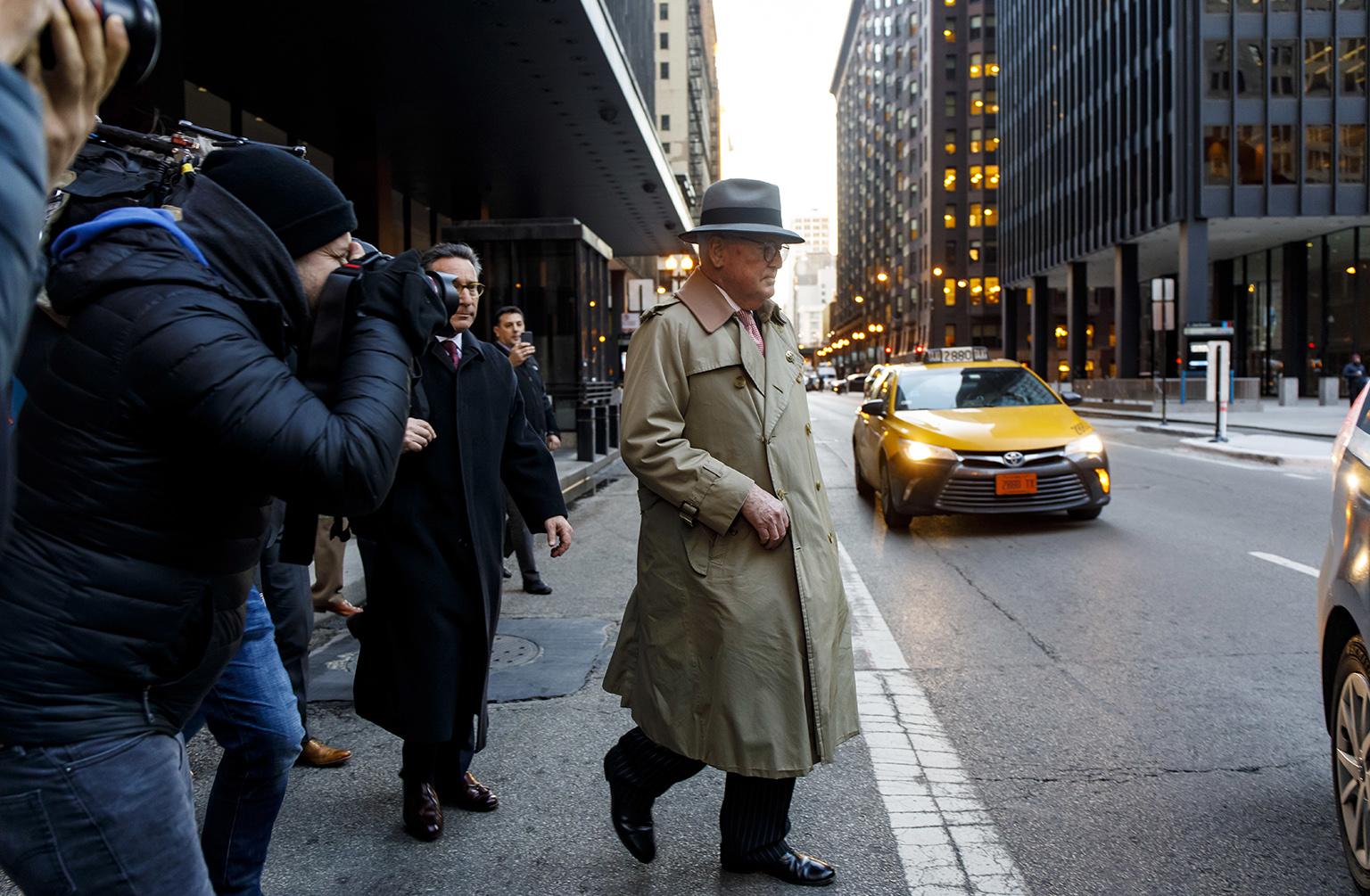 Ald. Ed Burke, 75, walks out of the Dirksen Federal Courthouse following his release after turning himself in on Thursday, Jan. 3, 2019. (Brian Cassella / Chicago Tribune via AP)
It took Ald. Ed Burke 50 years to build up an unprecedented level of power in City Council. It took only 24 hours for him to lose much of it.
On Thursday, a federal criminal complaint was filed, alleging the powerful 14th Ward alderman attempted to extort a Burger King operator to get property tax appeal business for his private law firm. By Friday morning, he had resigned from City Council's most powerful position – a post he held for more than three decades.
After a conversation with Mayor Rahm Emanuel late Thursday, Burke informed the mayor Friday morning he would step down as chairman of the Finance Committee, a role that gave him influence over everything from legislation to permits to the city's workers' compensation system. 
Emanuel quickly named his floor leader, Ald. Pat O'Connor, to step up from vice-chairman of the committee to chairman. O'Connor's first order of business was to announce that the opaque $100 million workers' compensation program that Burke ran without oversight would be moved from the finance committee to the executive branch of government. The mayor has proposed the city's Department of Finance now administer the program.
For years, reform-minded aldermen have been calling for such a change, warning of the possibility for rampant waste, fraud and abuse associated with Burke running the operation without oversight.
O'Connor cautioned that the changes wouldn't happen overnight, but said he hoped to have it done before a new administration is sworn in later this year.
"You can't just flip a switch and transfer a bunch of files and say, 'Your problem now,'" he said. "There are cops that have to get their disability, doctors that need to be paid, so the staff that handles that now would obviously have to be a part of continuing that work. But we will have the transition well underway, if not finished, in time for a new mayor and new council to come in."
Many of the staffers who work on workers' compensation are Burke loyalists who have been with the alderman for years, if not decades. O'Connor said that it would be up to the finance department to determine staffing moving forward.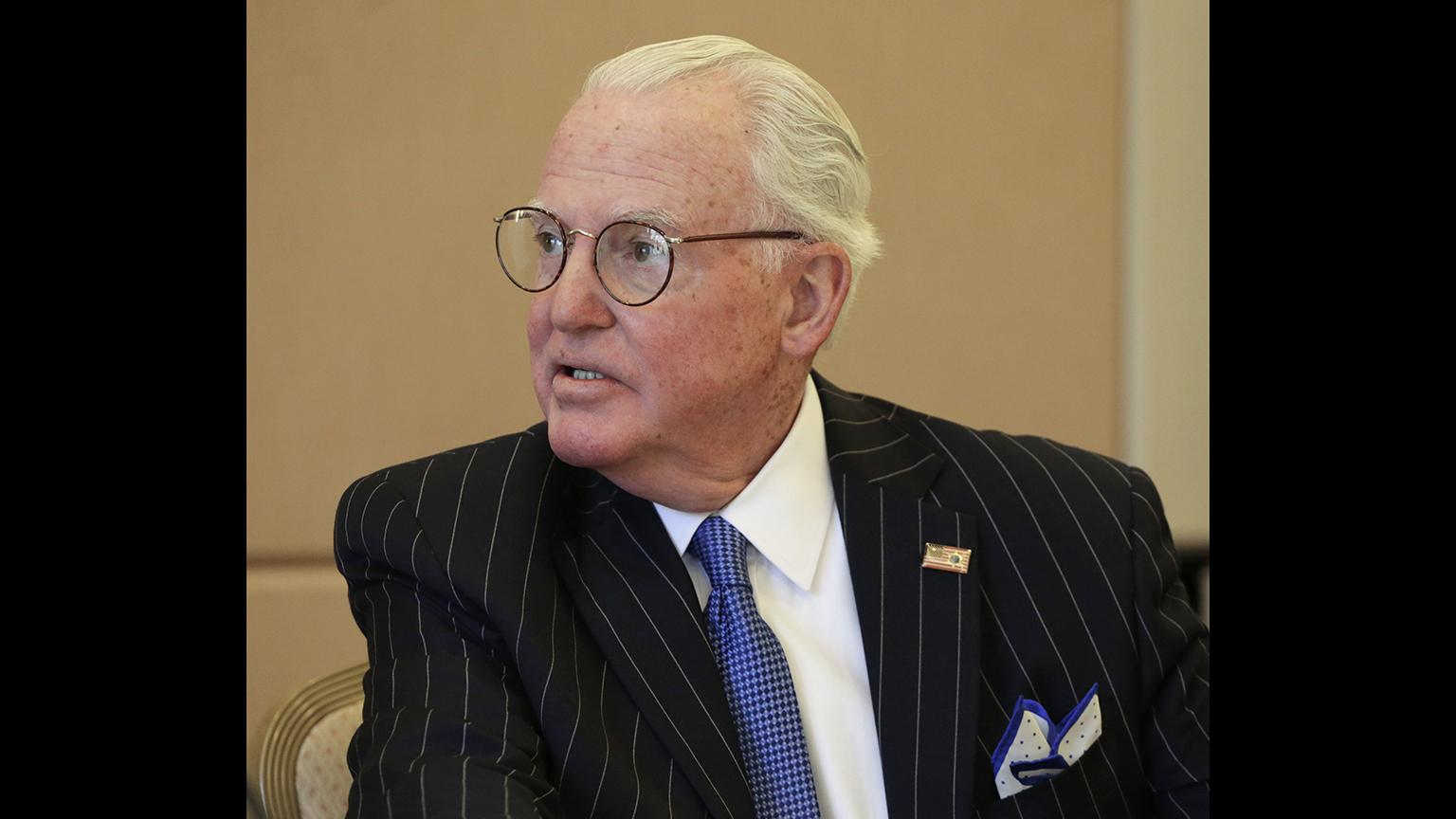 In this July 31, 2015 file photo, Chicago Ald. Ed Burke chairs a meeting of the City Council's Finance Committee. (AP Photo / M. Spencer Green, File)
When asked why it took federal charges for Emanuel to take action on workers' compensation, he noted that he had worked to cut costs from the program, curb some of Burke's authority, and trim Burke's security detail in half when he first came into office. But Emanuel says there were other issues to deal with. And it's no secret that Burke wielded tremendous influence over City Council and could have hindered the mayor's legislative agenda.
"You make judgements," Emanuel said. "You have a whole host of things you have to get done as mayor, not just one thing. You think about what we have to get done on education, transportation, what we have to get done to fix finances, to fix the pensions. Sometimes you get all of the changes done at once, sometimes you make incremental changes."
But the moves weren't met Friday with universal praise. Ald. Scott Waguespack, a frequent critic of the mayor, said he and his colleagues should have input when it comes to leadership changes.
"I don't think the mayor should get to decide which executive or department this should go to," Waguespack said. "And this is the specific reason we wanted a hearing on who would be best suited. Now you have Emanuel and O'Connor sitting behind closed doors deciding what they're going to do with it, and I think it's unethical and inappropriate and hypocritical at best.
"I want it out of the Finance Committee, but there has to be a discussion about why its best suited for comptroller vs. law department vs. human resources. There also has to be a discussion about a forensic audit that's going to be needed, and I don't want the mayor deciding what CPA firm gets to do the audit."
Emanuel says he has been reviewing changes to workers' compensation for several months with the city inspector general's office, and determined that best practices called for it to be placed in the finance department.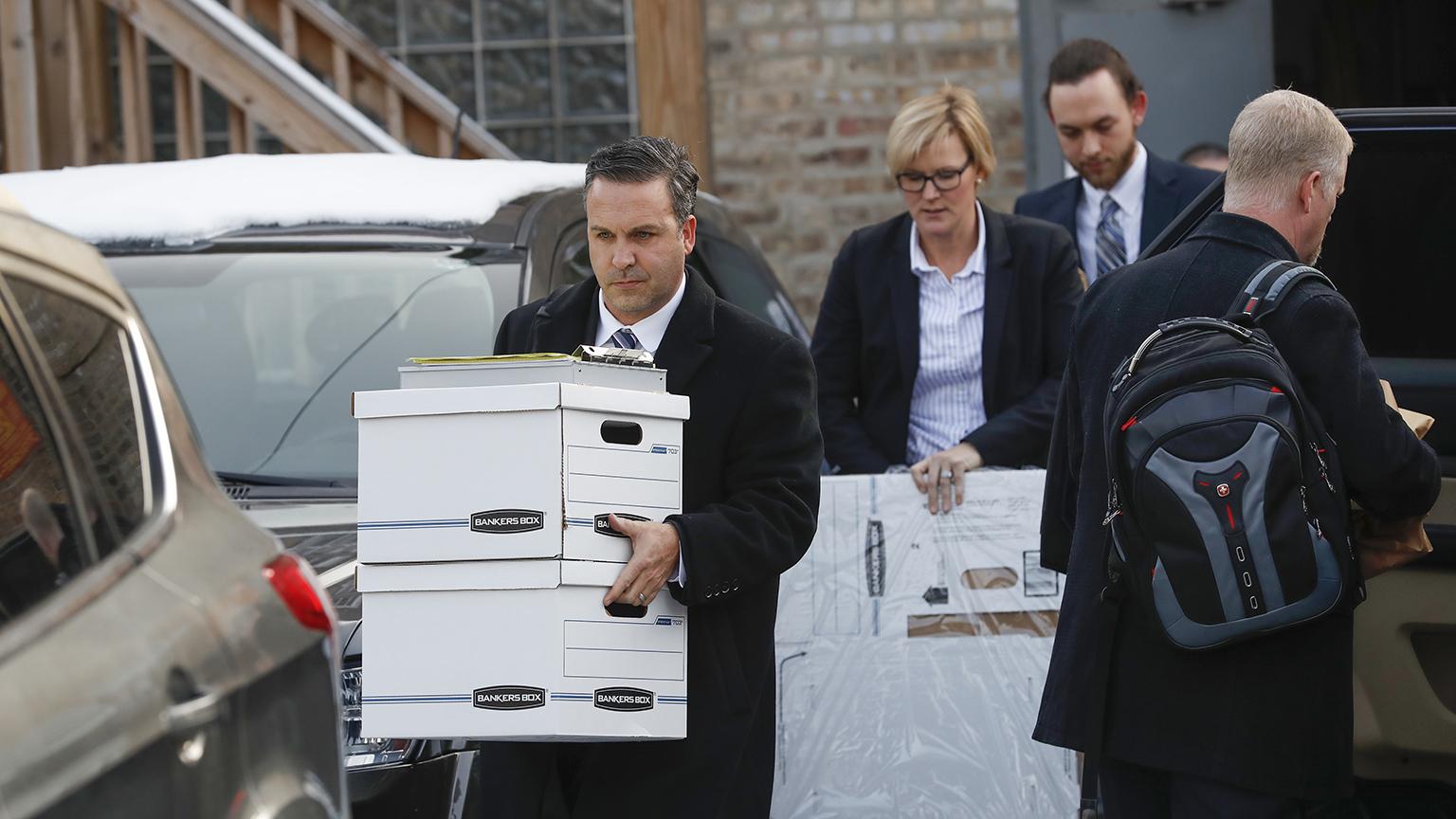 Investigators carry boxes away from Ald. Ed. Burke's 14th Ward office on the city's Southwest Side on Thursday, Nov. 29, 2018. (Jose M. Osorio / Chicago Tribune via AP)
Emanuel also announced a new package of ethics ordinances that would reform the use of "rule 14," a directive that an alderman invokes when they recuse themselves from a vote because of a possible conflict of interest. The specifics of the new proposal have yet to be ironed out, but the mayor says they will focus on forcing more transparency as to what a council member's conflict of interest actually is. But he cautions that stronger ethics rules can't entirely root out corruption if public officials think they don't have to follow the rules.
"An individual has to distinguish between their public life and private business, and they shouldn't let those lines ever cross," Emanuel said. "You can do what you're supposed to do about being clear about the laws that are black and white, but in the area of gray you fall upon your moral judgement and ethical judgement."
Emanuel also announced Friday that Burke has been stripped of his security detail, a perk he has enjoyed for decades as taxpayers have footed the bill to escort him around town and be with him at public events.
Burke's activity and perceived conflicts of interest with his law practice have been scrutinized for years. Emanuel sidestepped the question of whether he was ever uncomfortable with Burke's behavior before the federal charge.
"It's a fair question but I'm not going to answer it," he said, instead pointing to his own code of ethics. "I take public service seriously. I've been informed by a sense of responsibility from my parents, that this is a gift, whether you're mayor or congressman, and you should treat a gift with the care it's deserved."
When asked if he believed Burke should take it a step further and resign as alderman and drop out of his re-election race, Emanuel said that it would be up to voters to make a decision on who they wanted to represent them.
In a Facebook video posted Friday afternoon, Burke confirmed his campaign is on.
"By now I'm certain that you've learned of yesterday's events," Burke says in the video. "I want you, my friends and supporters, to know that I fully intend to seek re-election."
Follow Paris Schutz on Twitter: @paschutz
---
Related stories:
Ald. Ed Burke Resigns as Finance Committee Chairman
Ald. Ed Burke Charged with Attempted Extortion
Plan Proposes Moving $100M Workers' Comp Program to New Hands
Embattled Ald. Ed Burke Facing Re-Election Challenge
FBI Raids Offices of 14th Ward Ald. Ed Burke
---