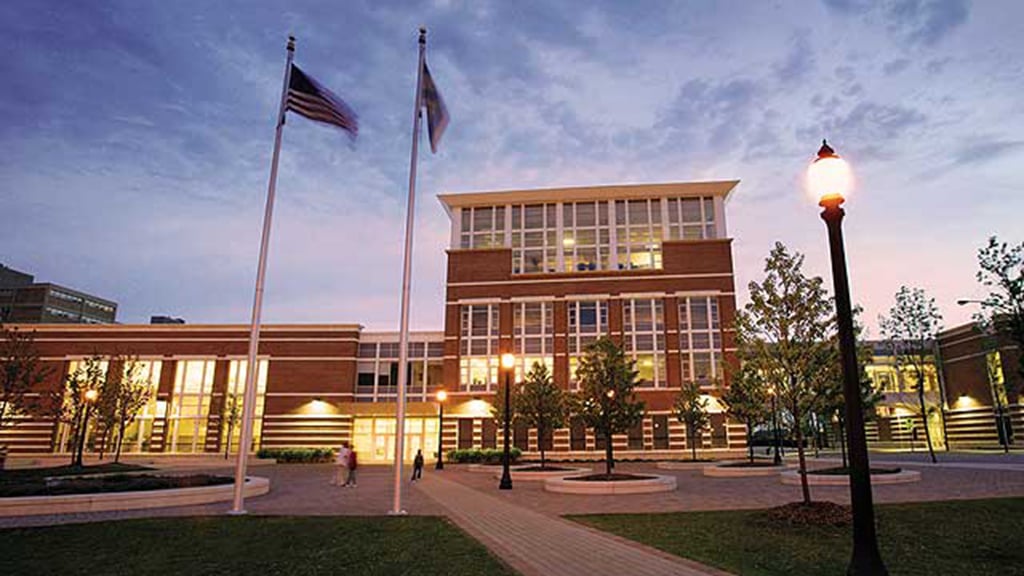 A trio of town halls wasn't enough for National Teachers Academy parents and South Loop-area residents, who filled Wednesday's Board of Education meeting to continue talks over a controversial plan that would see the Level 1 elementary converted into a new high school. (National Teachers Academy / Facebook)
Kayla Walker said she's had some sleepless nights worrying about the future of her elementary school.
A rising seventh grader at the National Teachers Academy, Walker asked the Board of Education on Wednesday about who's going to handle high school applications and her eighth-grade graduation if her school is shuttered and converted into a high school, as suggested under a Chicago Public Schools proposal.
"All of these worries, and as kids we shouldn't have to worry about our second home, our safe haven where our teachers and staff positively impact our lives every day to prepare us for high school and beyond," Walker said before the board.
"CPS, I ask you to remove politics and racism out of your decision and consider what we as students want."
A trio of town halls wasn't enough for NTA parents and South Loop-area residents, who filled Wednesday's board meeting to continue talks over a controversial plan that would see the Level 1 elementary school converted into a new high school.
Around half of the 60 public speakers at the monthly meeting spoke on the proposal in one way or another.
The conversion has been a hot topic around the city for months, drawing hundreds of stakeholders to three jam-packed town hall meetings in June and July, and dozens more to board meetings over the past few months.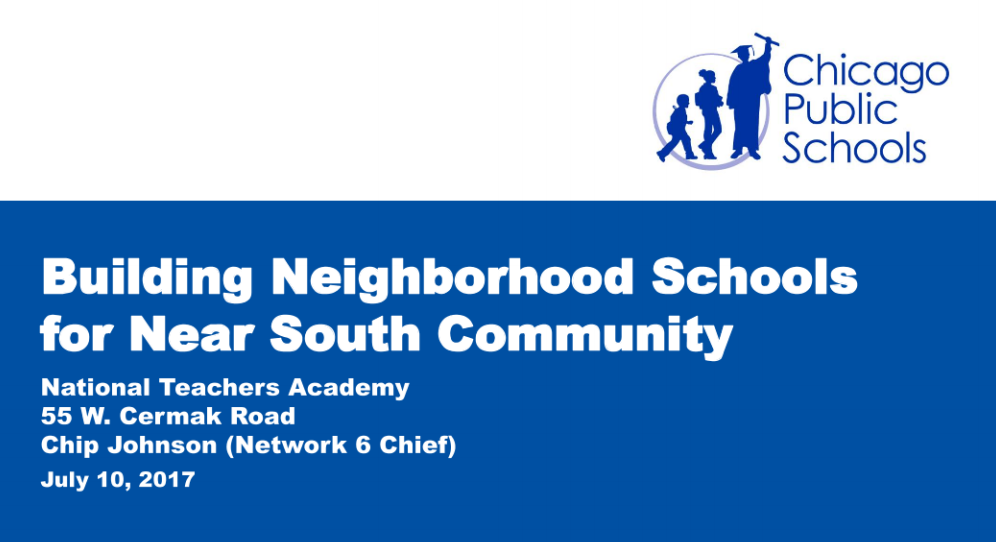 Read the district's latest proposal here.
Parents and community representatives from Bridgeport, Bronzeville, Chinatown and the South Loop say they're desperate for a local neighborhood high school after waiting decades for a quality option close by.
But NTA parents say the district's proposal will come at the expense of a high-performing, majority black elementary school and see racial discrimination as a driving force behind the move after watching NTA grow from a Level 3 school to a Level 1, only to now face closure.
Pointing to past CPS proposals to merge Kellogg and Field elementaries with other schools, Chicago Principals and Administrators Association President Troy LaRaviere said this is the district's third attempt in less than a year to close a Level 1 or higher school with a predominantly black population.
"When has this district ever attempted to shut down three majority white schools in a year?" he said. "In a decade? In a century? Never, but (in) one year three have been targeted by the administration that appointed you all."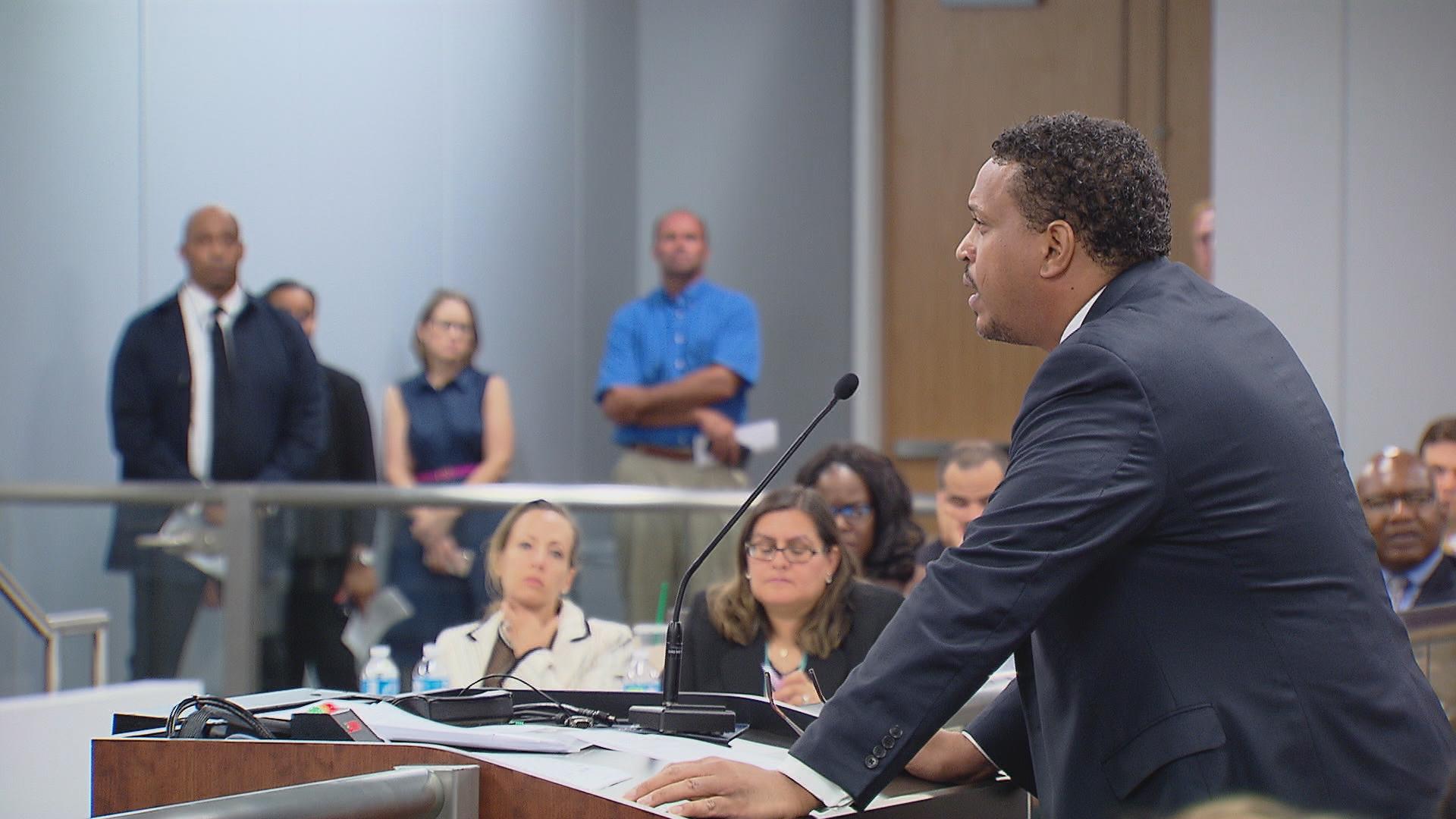 Troy LaRaviere address the board at Wednesday's meeting. (Chicago Tonight)
Ald. Pat Dowell, 3rd Ward – a proponent of the CPS plan who represents the South Loop neighborhood – dismissed that idea in a statement last week, saying "the claim that this is a racially discriminatory proposal is not only false but offensive."
Some Chinatown residents also see the new high school as an opportunity to expand bilingual services for immigrants struggling to learn English on their own.
"Now that English has become such a major language around the world, demand for programs for immigrant students has increased," said Ilona Huang, a rising junior at Whitney Young. "Students living in Chinatown need the opportunity of having a local high school that's close to home but also provides a good education and (meets) their needs."
In its current proposal, CPS is looking at a phase-in plan for the new high school beginning in the 2019-20 school year.
The school would move from grades four through nine in 2019-20, to five through 10 in 2020-21 and so on until 2024-25 when it would begin its first year operating as a full neighborhood high school.
NTA students who reach at least fourth grade by the 2019-20 school year will be allowed to stay with their peers until graduation, while younger students would be moved into South Loop Elementary.
The academy's regional gifted center would also transition back to SLE, and all current NTA students would be allowed to attend South Loop regardless of where they live.
The district has not yet announced a final decision, but has said it will provide an update before the start of the new school year this fall. 
Follow Matt Masterson on Twitter: @ByMattMasterson
---
Ald. Dowell Voices Support to Merge 2 South Loop Elementary Schools
July 18: The 3rd ward alderman says she believes combining the schools will create a more diverse and just-as high performing elementary school, and high-quality neighborhood high school for South Loop residents.
---
Related stories: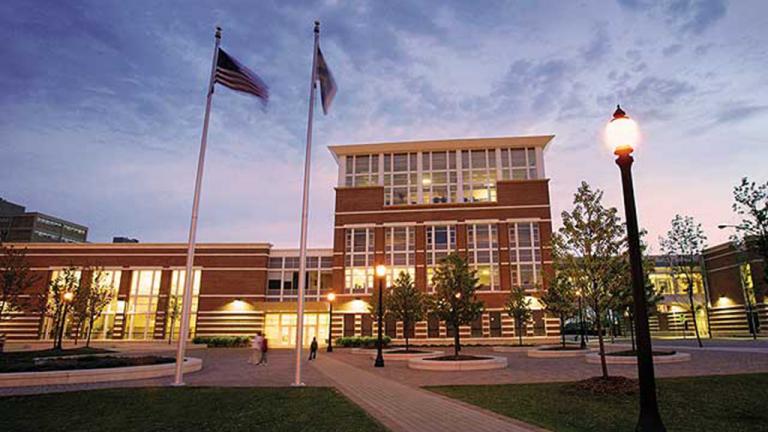 Parents, Community Split Over CPS Plan for New South Loop High School
June 15: Why a proposal to convert a Near South Side elementary school into a neighborhood high school has won support from local residents, but drawn the ire of some parents.
---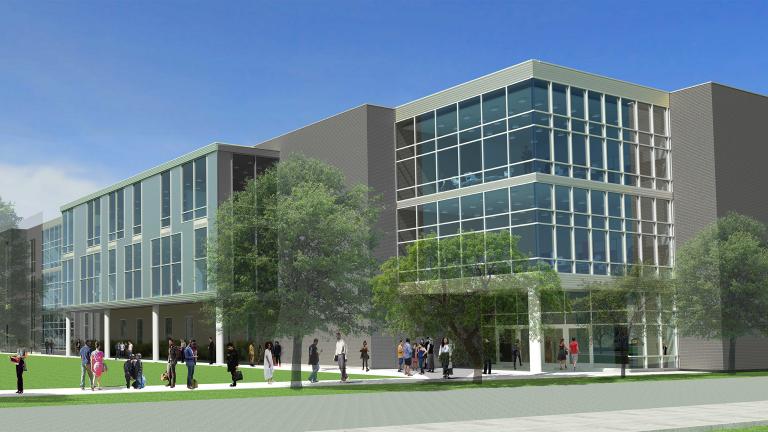 CPS Announces Plans for New $75M Englewood High School
June 9: Chicago Public Schools says it's making its most significant investment in Englewood in decades, announcing plans Friday to construct a "state-of-the-art" high school that will take in students from four other area schools the district plans to shutter.
---