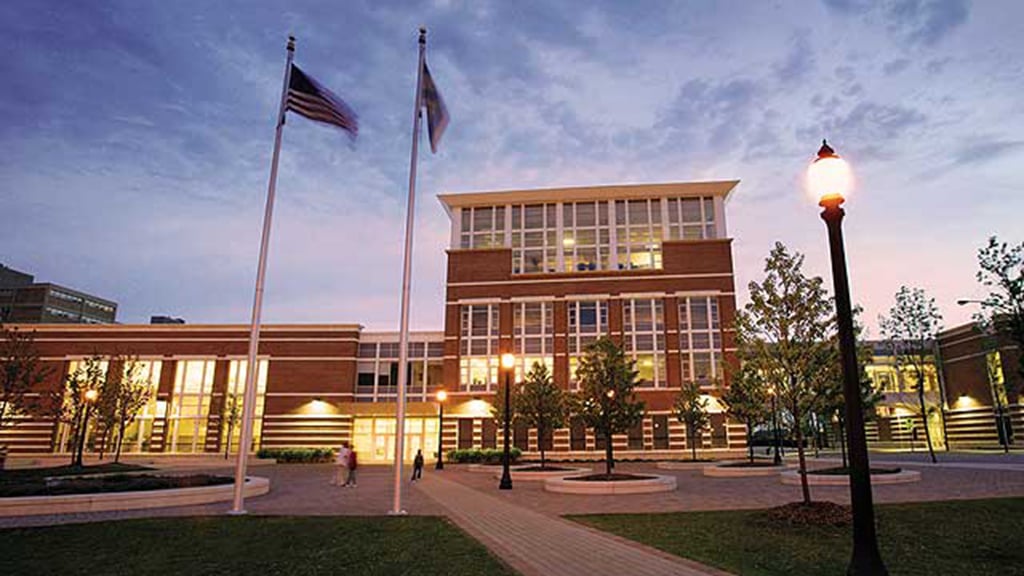 (National Teachers Academy / Facebook)
Chicago Public Schools is proposing to expand the attendance boundary at a Near South Side school it's planning to transform into a high school in the coming years.
District officials this week will hear from community members about a proposal to add Pershing Elementary students into the attendance boundary for the new high school CPS is planning to phase in at the National Teachers Academy.
"In response to numerous requests from the community, CPS has evaluated the proposal to provide additional students with guaranteed access to the new high school, and we have determined that it can be done without risking overcrowding," CPS spokesman Michael Passman said in a statement.
"We are pleased to be able to provide more Near South families with guaranteed access to a high quality continuum of schools from PreK through high school, and we look forward to continuing to work with the community to ensure the new school meets the needs of all local families."
CPS has scheduled a public hearing to discuss this change Tuesday evening from 6 to 8 p.m. at the Second Presbyterian Church at 1936 Michigan Ave.
Chicago Public Schools
NTA is currently a high-performing K-8 elementary, but the Board of Education earlier this year voted to transform it into a high school. A freshmen class will be added at NTA during the 2019-20 school year, with additional classes being added each subsequent year.
If the proposed boundary change is approved, students from Pershing – a 500-student magnet school in the Bronzeville neighborhood – will be guaranteed a seat inside the new high school. Beyond that, CPS is also planning to add a preference boundary for students in the Armor and Holden elementary school boundaries. This would allow students living just outside NTA's boundary to have preference over any available seats not filled by students from within the boundary.
The district says it's offering this change following "significant public input" at a previous public hearing held last month. The transition itself has been a point of contention for more than a year between the district and current NTA families who want the school to remain an elementary.
A group of parents from the school is currently suing CPS in hopes of preventing that transition. Attorneys working on their behalf last week asked a Cook County judge to grant a preliminary injunction that would prevent the district from moving forward with that plan until the full case is resolved.
"If CPS decides to build a new high school for the South Loop, we support including the children who live in the GAP district," NTA local school council chair Elisabeth Greer, one of the plaintiffs in that lawsuit, said in a statement Monday.
"If CPS decides to improve Philips HS, we support that, too, and we know it will benefit all our children, including the current NTA students and the GAP students. All we are asking is that an extraordinary elementary school not be sacrificed in an effort to bring a quality high school education to the near South Side."
Contact Matt Masterson: @ByMattMasterson | [email protected] | (773) 509-5431
---
Related stories:
NTA Families Seek Injunction to Halt Controversial School Transition Plan
NTA Families Sue CPS, Claim School Transition Plan Violates Civil Rights
CPS Board Votes Unanimously to Close 4 Englewood High Schools
Education Equity Group Calls for Community Referendum on NTA Transition Plan
---